If you're reading this, it means one thing: you survived the family get-togethers of Thanksgiving.
Congratulations! You managed to get through the event that typically includes what seems like a never-ending list of questions about
Your love life (or lack thereof)
Your future plans (or lack thereof)
Your lack of children (don't even bother with a spouse… get them some grandkids!)
All of the above
Now I, a 21-year-old female, understand the struggles that are family get-togethers—especially when you, yourself don't even know the answers to why you don't have a boyfriend and what you want to do with the rest of your life. So I am here to help you, my fellow American, avoid disasters at your next all family shindig: Christmas.
With the purchase of one (or all) of these items, you are sure to avoid any awkward conversation with that distant great aunt you met maybe once seven years ago.
1. The shirt that expresses exactly how you feel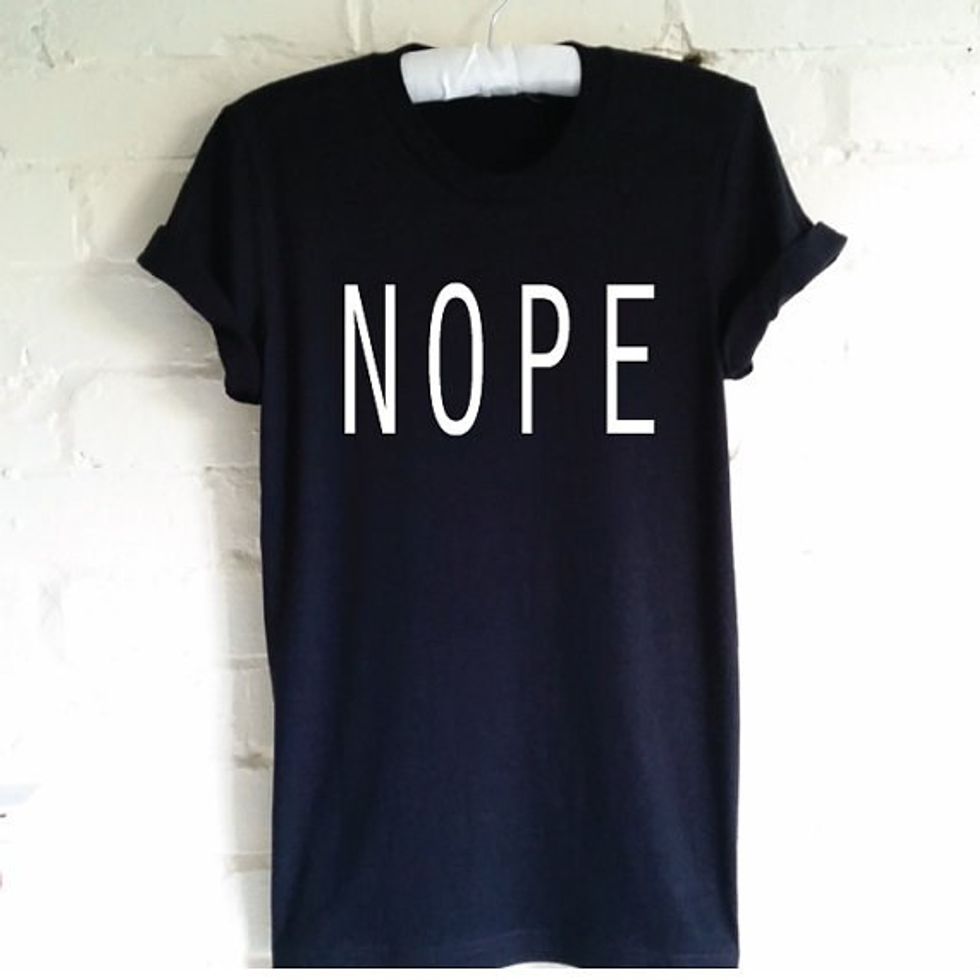 This one is for when you already know the day is going to be a bust... Uncle Bob is coming in from Colorado, and you know for a fact he's going to bring up the 2016 election. There is no hope. Hide while you can. Buy this here.
2. The crewneck that subtweets your dear Great Grandma who always grabs your cheeks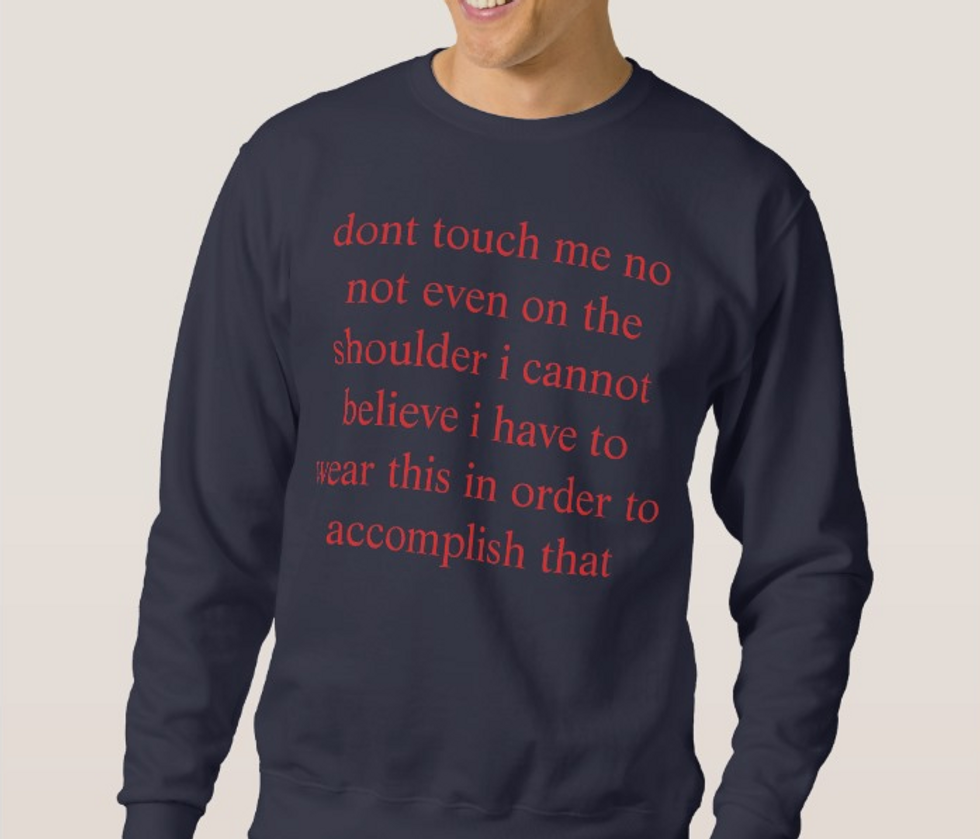 It doesn't matter how old you are... she always goes for the cheeks. Find this gem here.
3. The hat that reinforces the crewneck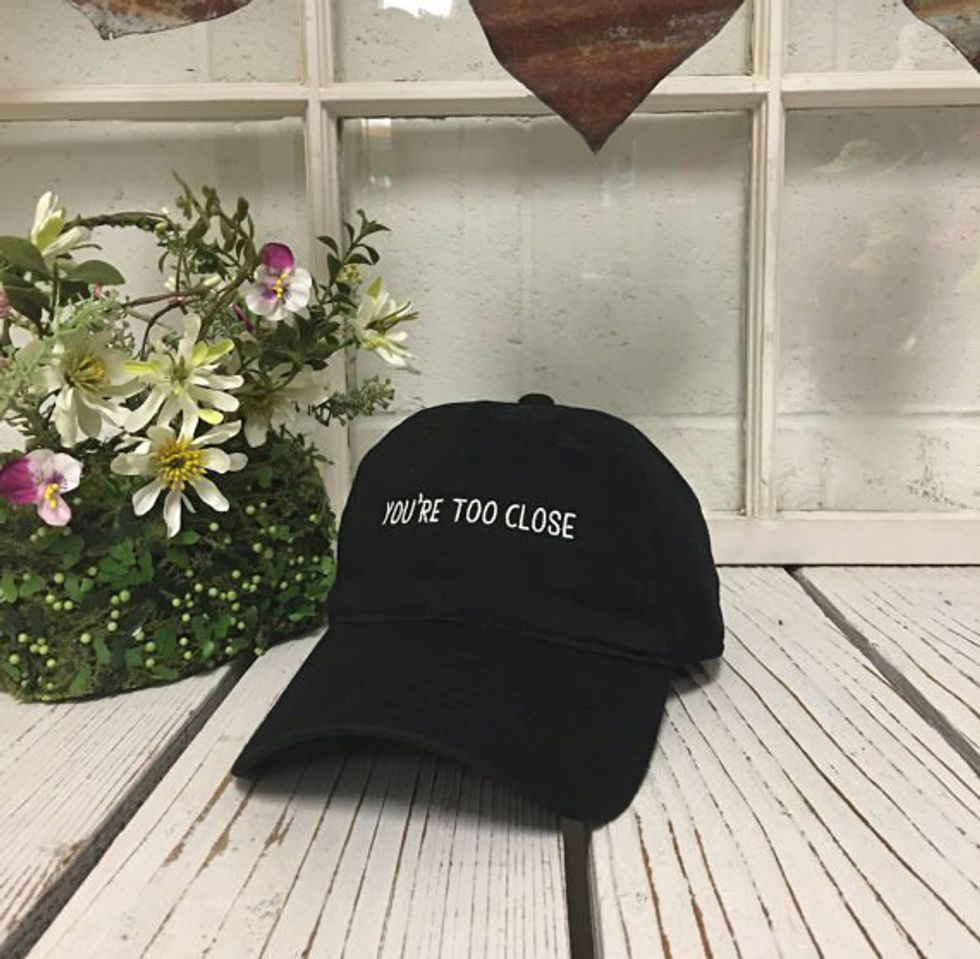 Wear these both to multiply your efforts this Christmas.
4. The mug that lets everyone know your priorities
It doesn't matter what time it is; let your relatives understand the mind of millennials by sporting this mug.
5. The shirt that shuts down each and every question before it's asked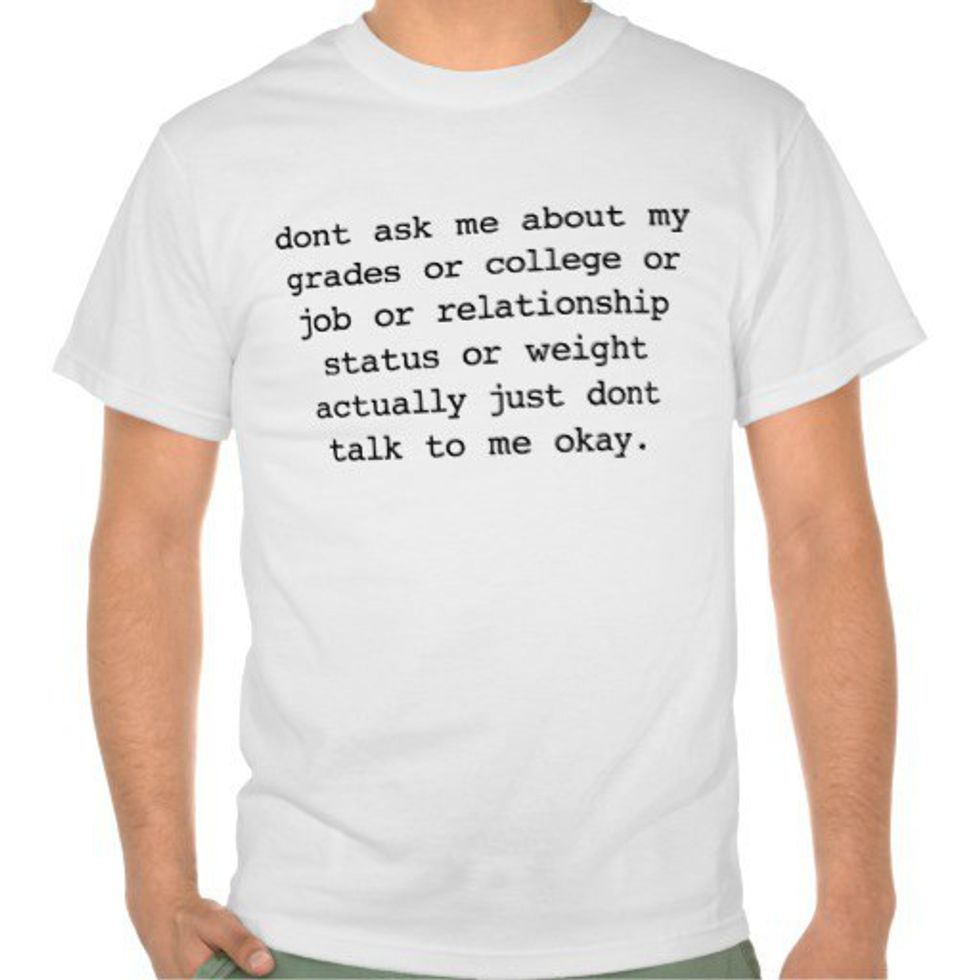 This is the last resort—the pièce de résistance, if you will. It doesn't matter who is there or what they could possibly want to know. The shirt has spoken.
---
There you have it! You can mix and match these things depending on your family event, but any one of these items is guaranteed to stop those pesky questions this coming family celebration.
Good luck.