With Trump's inauguration, our social media and news feeds are crowded and filled with so many political posts and arguments that we miss so many other stories of amazing survival and humor. We are too caught up in who's who in terms of Democrat and Republican and feminist and not; there's nothing wrong with either side except for the fact we have become blind to the joy we should be noticing. Check out just five stories and videos I found when I looked below the main posts of the most recent protests and fires started. It's time to take a break and forget the bad that has happened... and see the good still left in the world.
1. The amazing story of how one mom survived without lungs for 6 days.

Yup, you read that right! This mom was able to continue living a great life with her family after surviving 6 days without lungs to overcome cystic fibrosis. Get away from the Trump drama and check out the entire story, video, and photos on CNN.
2. J.K. Rowling sent a Syrian girl Harry Potter books to distract her from the war.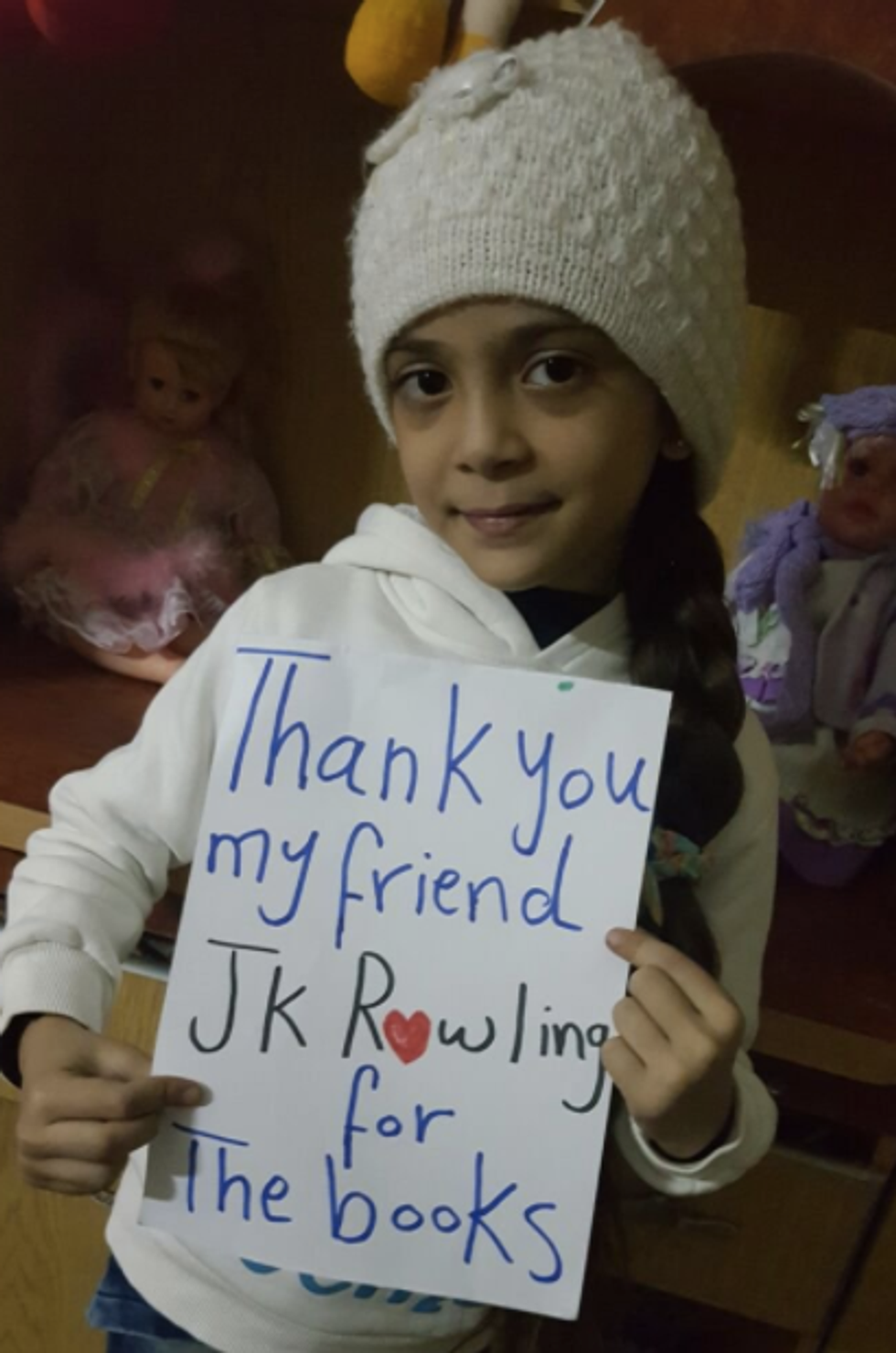 This story broke my heart, especially after following young Bana on Twitter @AlabedBana to get her story myself. Visit CNN to understand real pain felt by a brave girl.
3. Or how about the total "awwww" tale of one dog rescuing another from rapid water?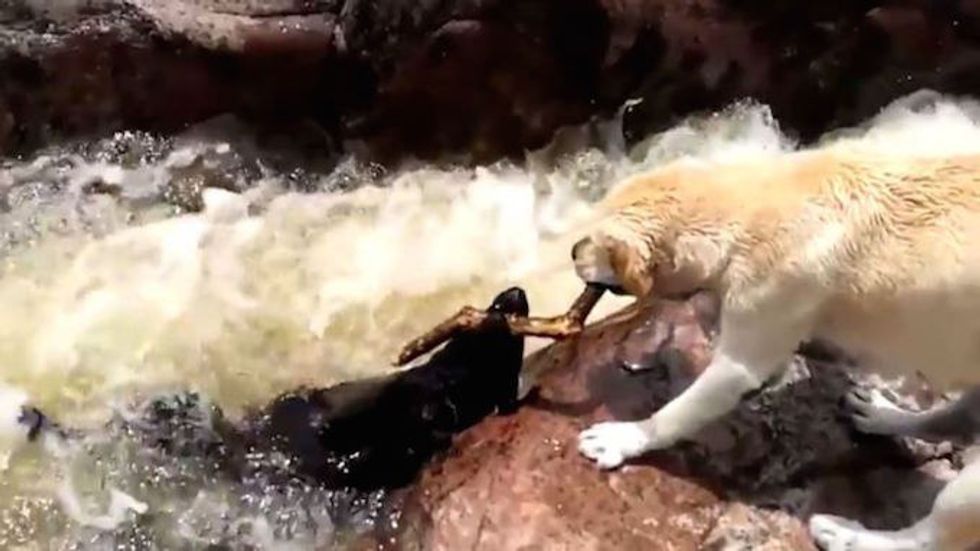 I can't even begin to describe the heart strings this one pulled as I watched it. If you watch anything today, watch the footage caught by the dogs' owner, Rafael Franciulli, on Life Daily.
4. This Daddy-daughter duet just confirms the fact we need more of this innocence in our news.

Ok, maybe it's just the Disney-loving-inner-child in me but I cannot get enough of this duo! See the video and story of the cutest duet you have ever seen of "You've Got a Friend in Me", and find more Disney duets by this adorable pair, on Eyewitness News at 3.
5. I don't know the bride who dressed up as a T-rex for the "first look"... but I want to be her.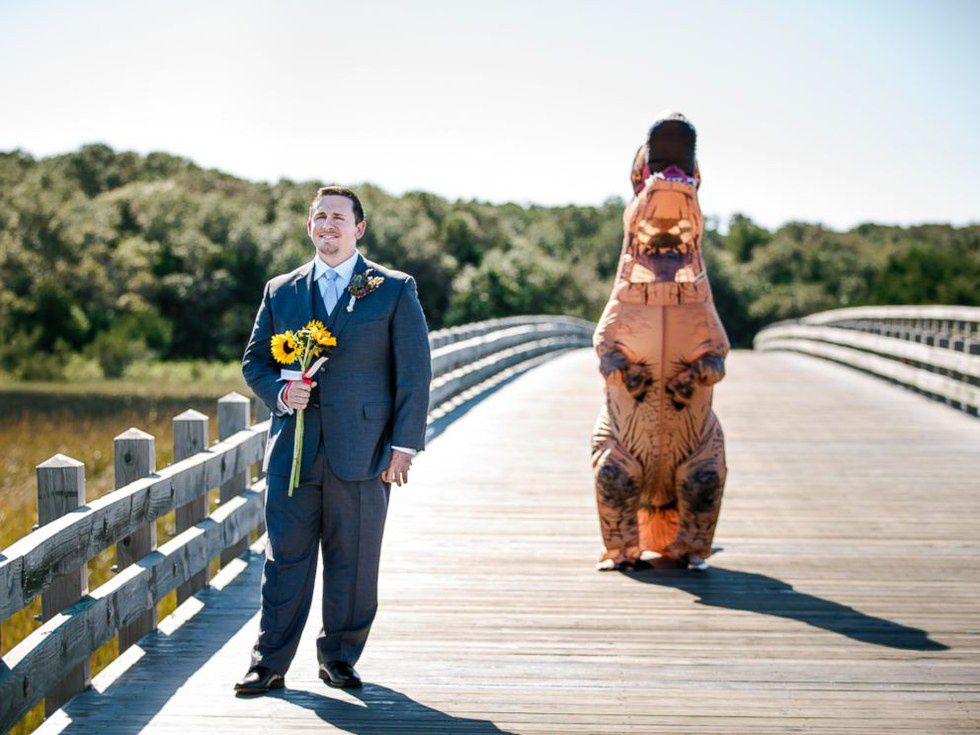 I mean really.... how GREAT is this?! His reaction is even better! Check it out on
today.com
.