It's that time of year again - Halloween! Some people, like me, see this as our one chance to wear the craziest makeup possible and not be judged. Other people dread this day because working on a costume is impossible. Well, I'm here to help. I've compiled five makeup looks that you can easily accomplish with what little or copious amounts of makeup you already own. Happy Halloween!
1. Marilyn Monroe
Difficulty Level: 1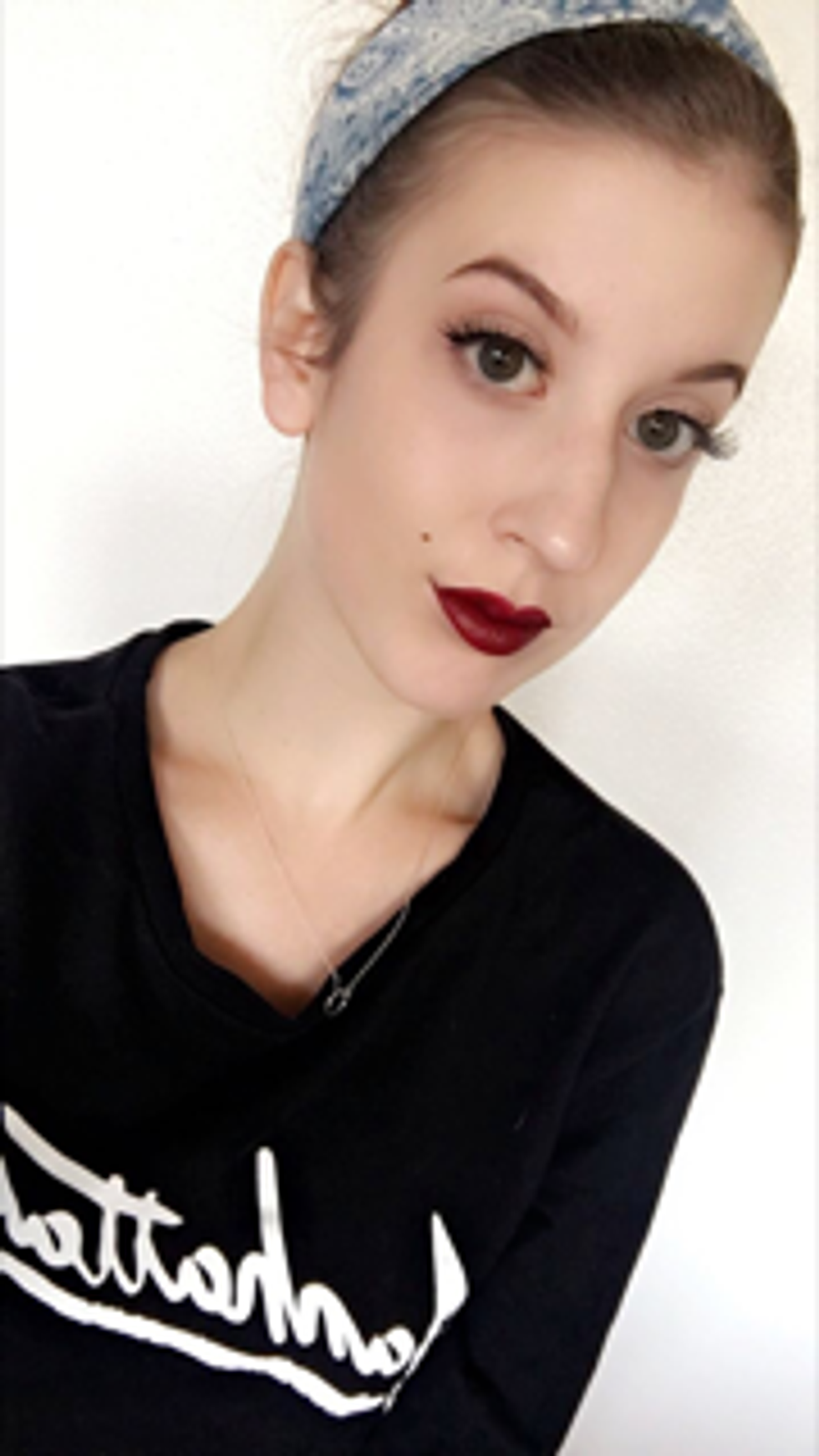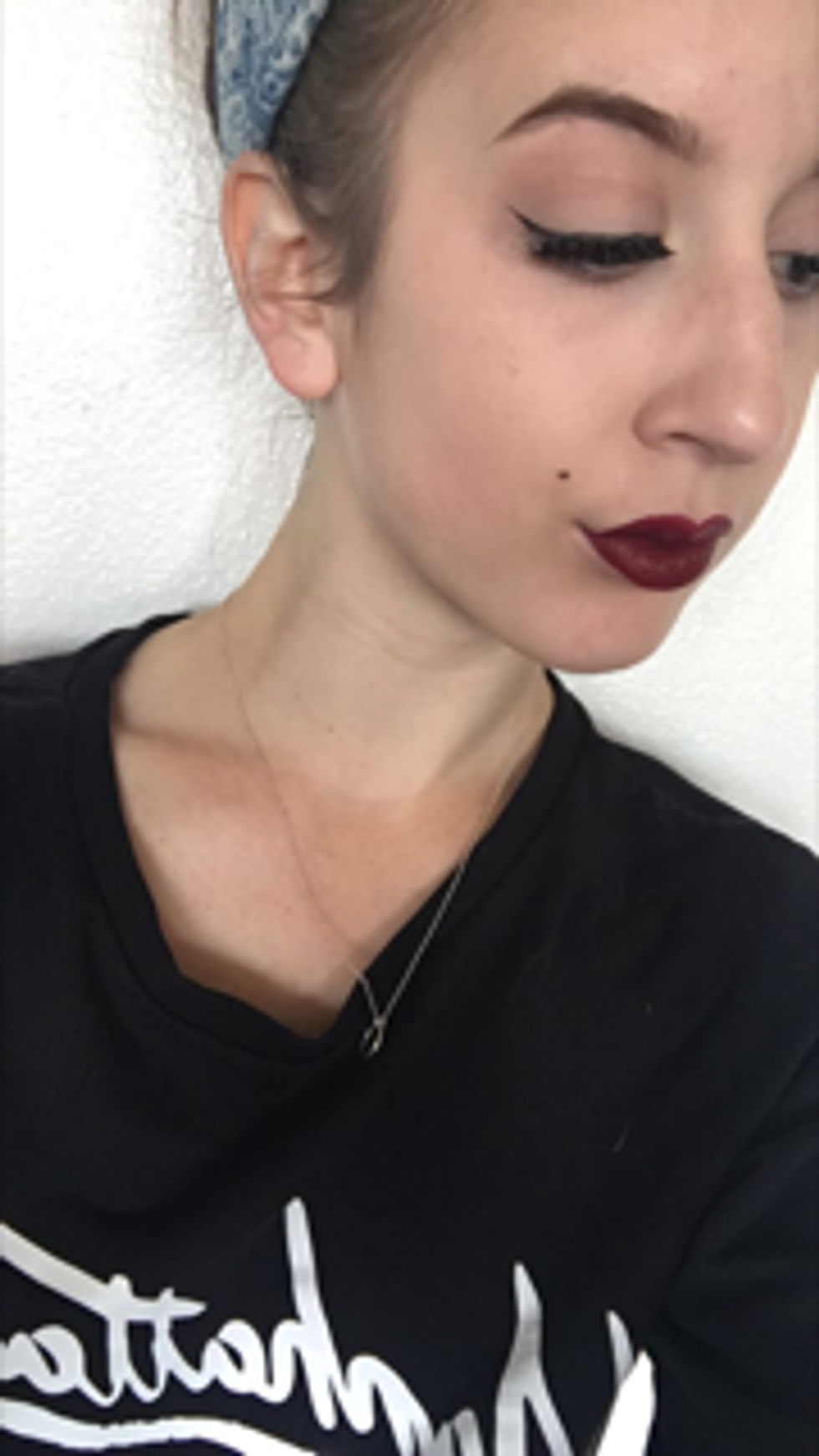 This look is super easy as long as you have a brown eyeliner pencil to create your famous beauty mark and red lipstick. I decided to add a small wing with my black eyeliner, and I'm also wearing false lashes. Throw on a white dress and a blonde wig (if you already have blonde hair, even better!) ,and you're all set.
2. Barbie Girl
Difficulty Level: 2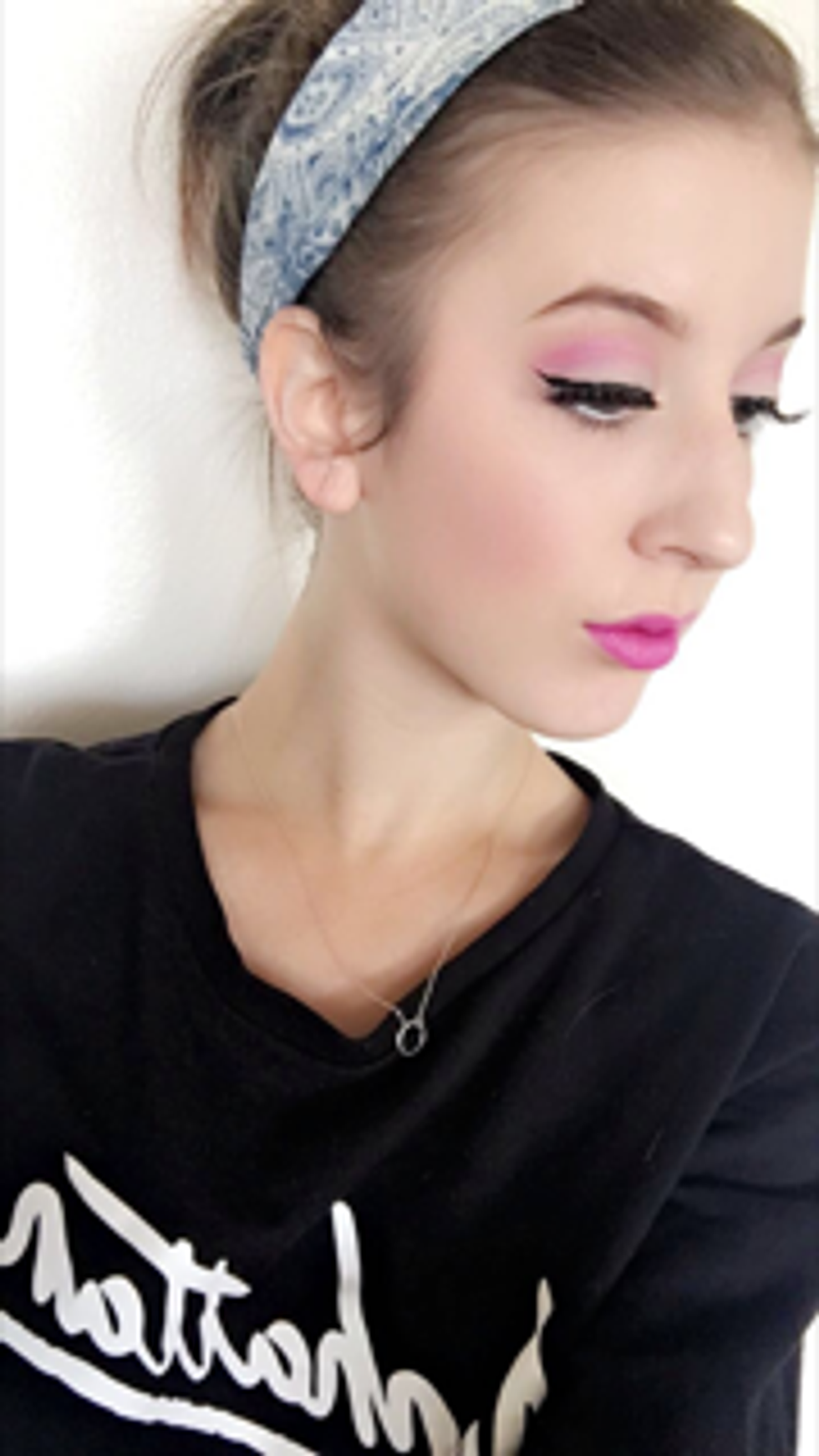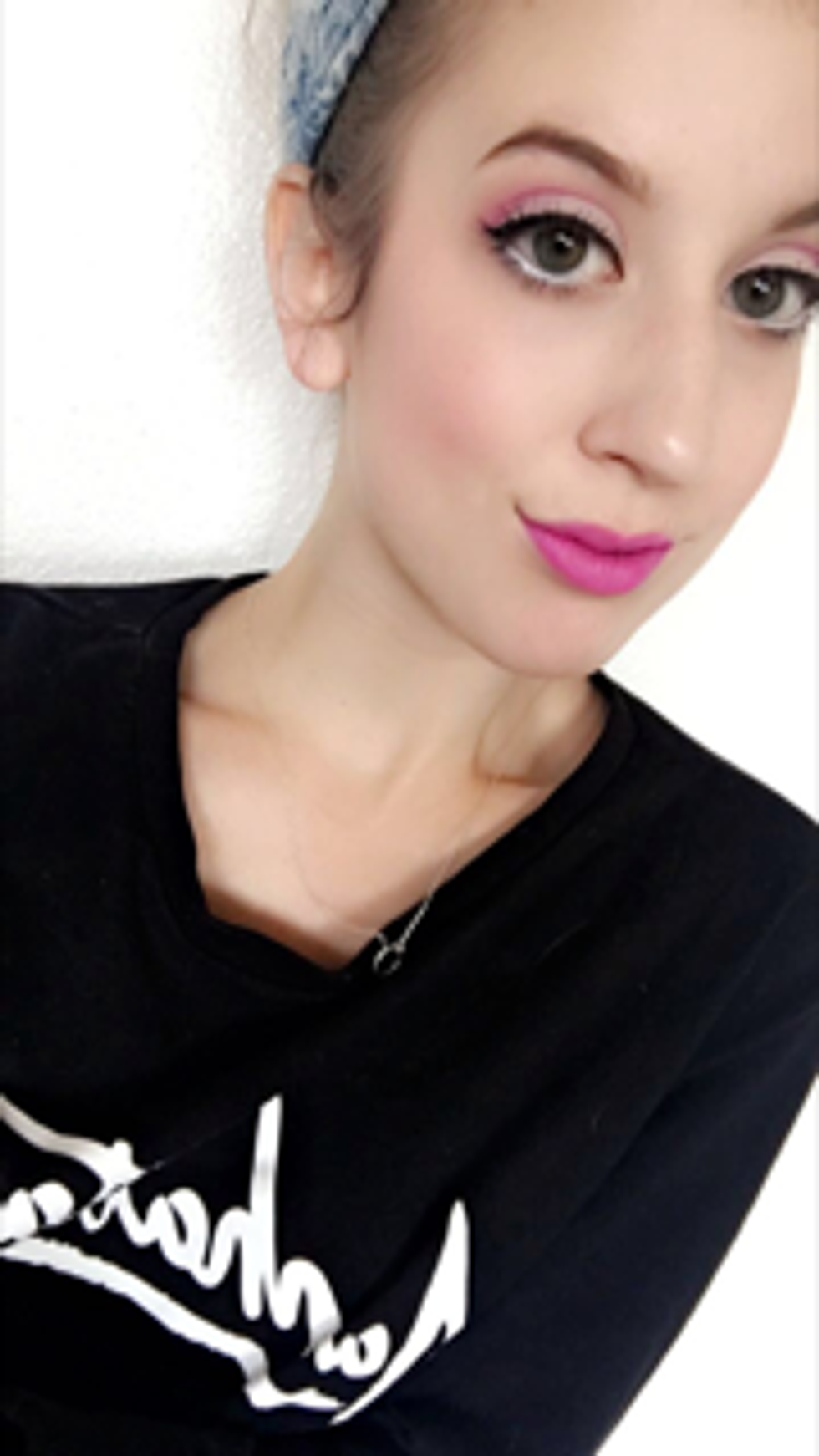 This look requires a little more effort. I attempted to make my skin as flawless as possible for that plastic look and put some rosy blush on. For the eyes, I blended a hot pink shadow in the crease and added a thicker wing and false lashes. I also put white liner on the lower lashline to make my eyes look bigger. Last but not least, I put on some Barbie pink lipstick.
3. Vampire
Difficulty Level: 3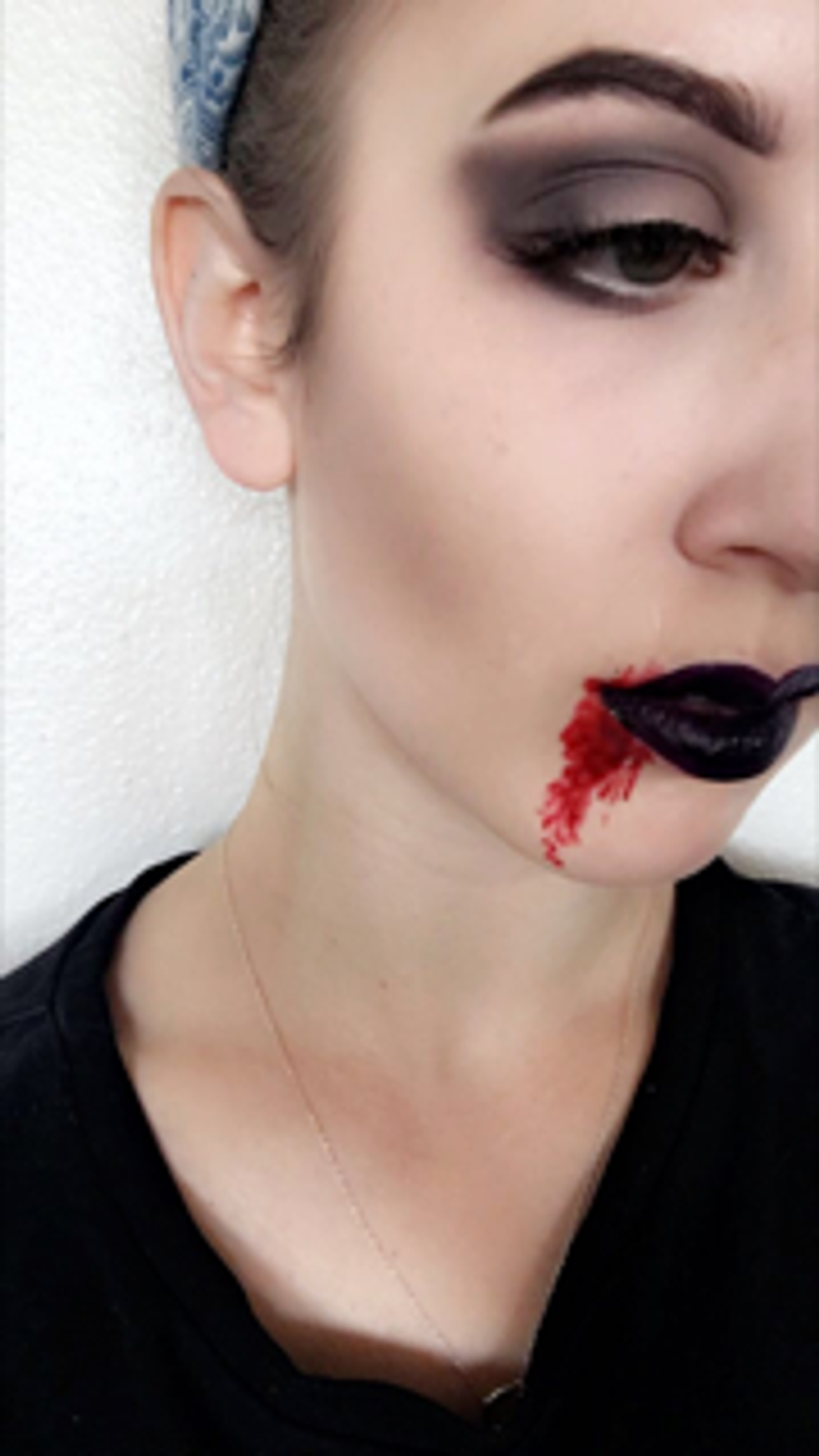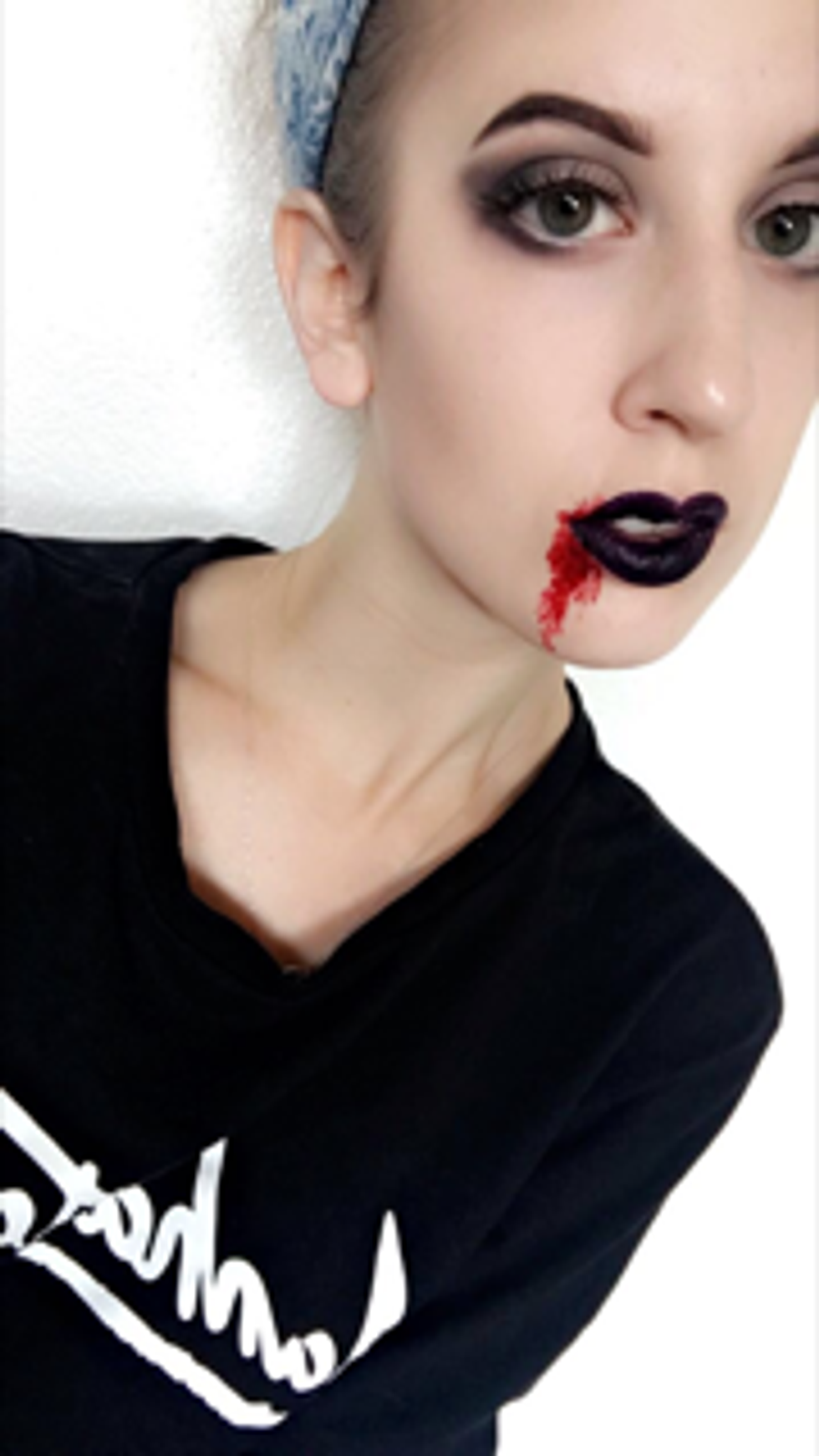 This one looks way more complicated than it is. I went crazy with the dark eye shadows to create a subtle smokey eye. The eyes can be as light or dark as you want them to be - I didn't apply eyeliner, but it would add some edge. I contoured with a cool tone and put on my darkest lipstick. Then I smudged some red lipstick in the corner of my mouth for the blood effect.

4. Black Swan
Difficulty Level: 4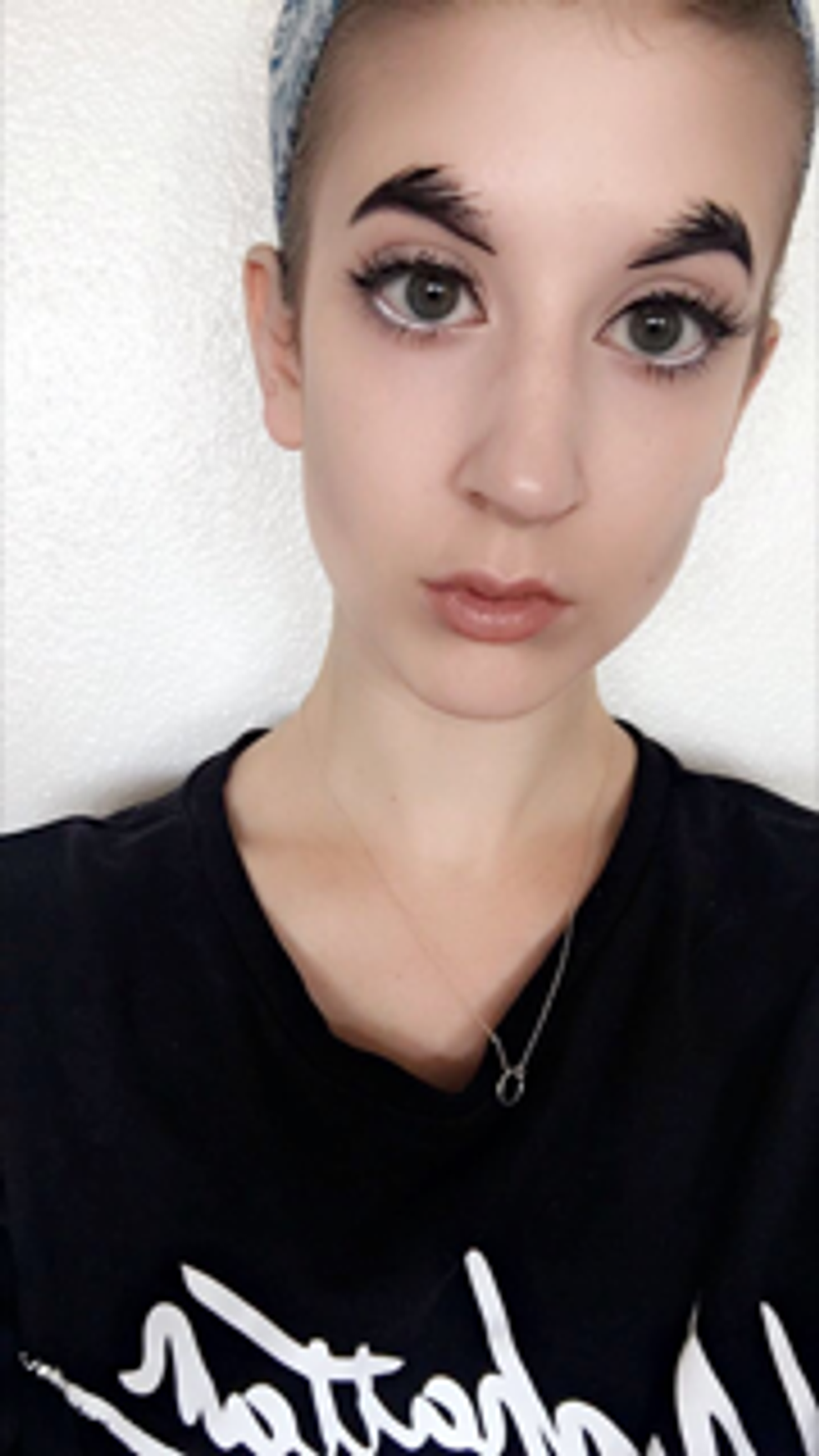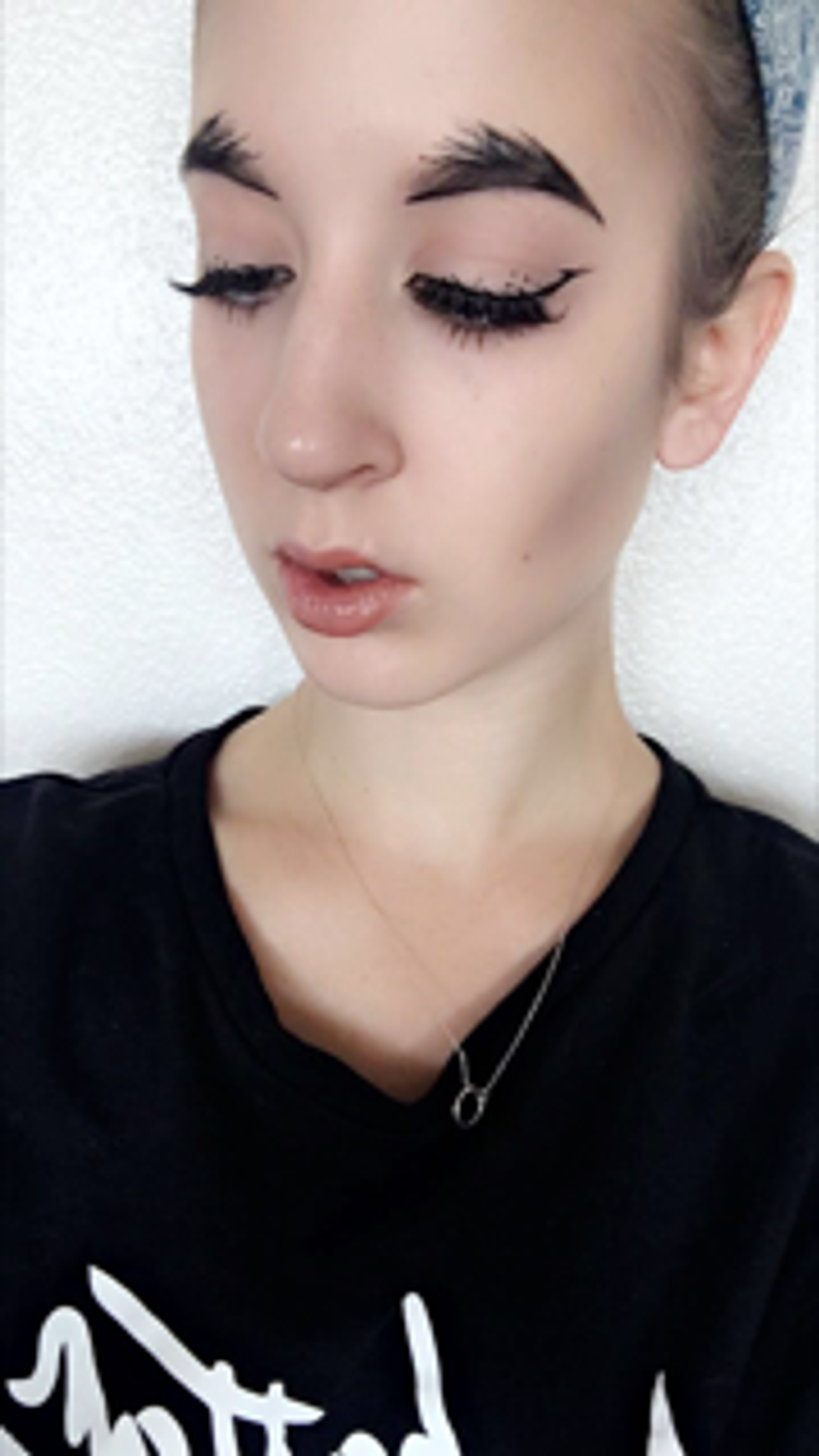 This look can be interpreted however you want, whether it be black swan from the ballet or the movie, a raven, or any other sort of bird. I took a brush tipped liquid eyeliner to sweep lines across my eyebrows to make the feathery effect. I did the same thing with my winged eyeliner and added a few spots. I went in with a nude lipstick, but it would look equally effective with something dark.
5. Skeleton
Difficulty Level: 5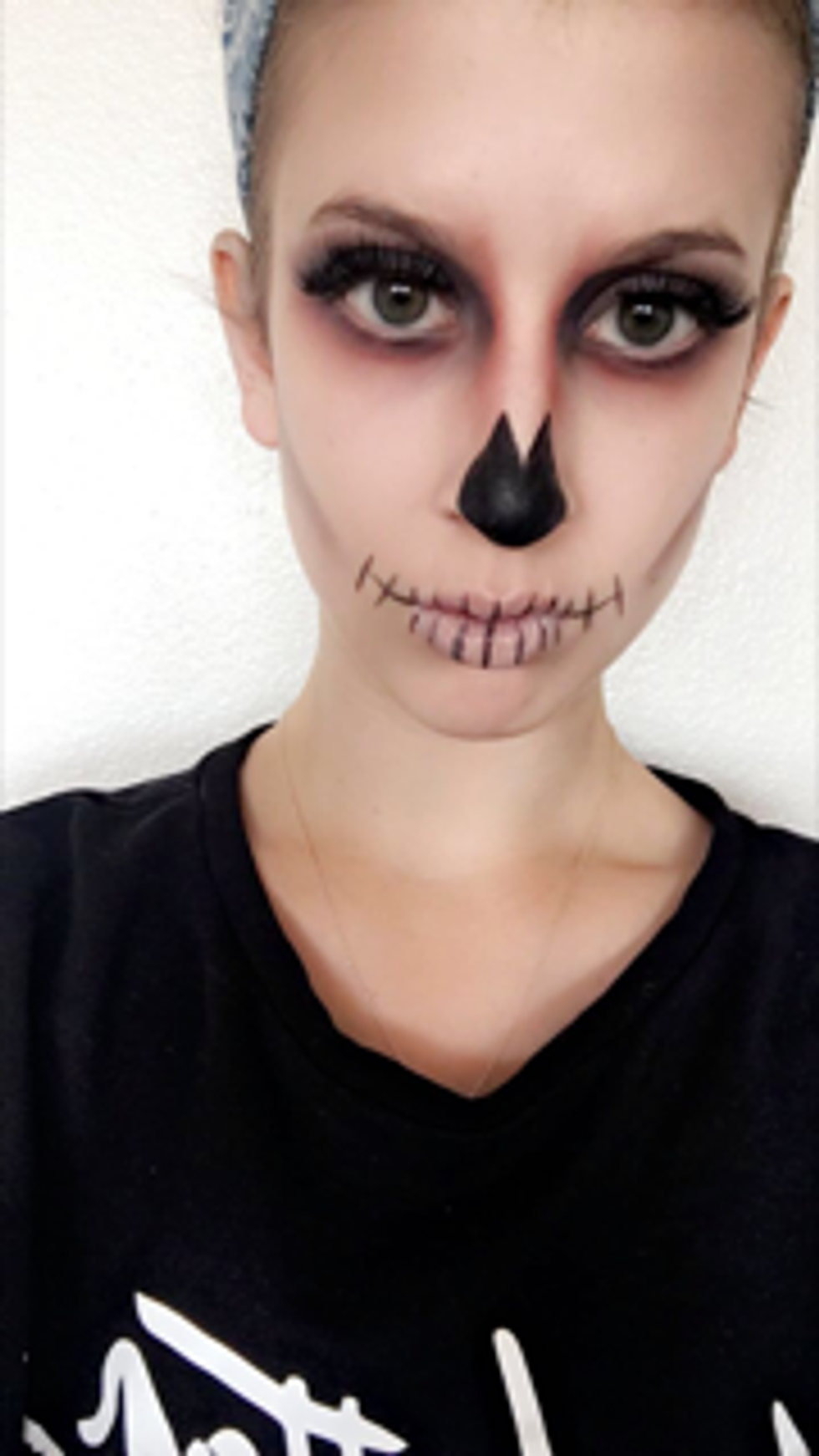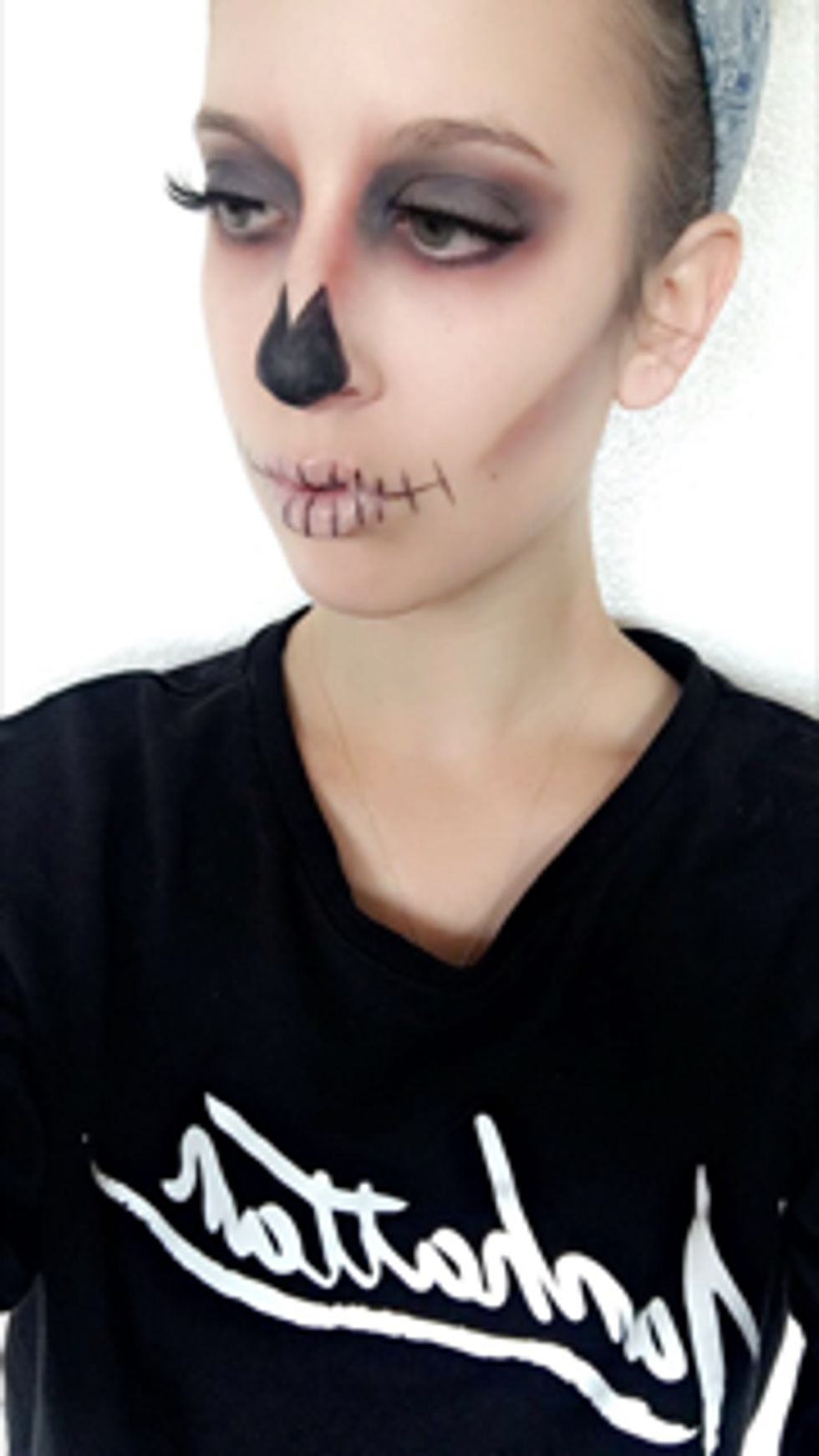 While this one isn't too difficult to achieve, it is more labor intensive. I circled my eyes with shades of red and black and applied thick false lashes. Using a black eye shadow, I created a sharp contour and shaded with some red. I put on nude lipstick then used black gel liner to create both the lines across my lips and the shape of my nose.