New Year's Eve is a day of celebrating another year, making far-fetched resolutions, and the day that Disney Channel's most beloved couple met on a karaoke stage. So as we celebrate this new year, it's time we also mention how unrealistic the series, "High School Musical" truly was. While the film's catchy songs, lovable characters, and memorable plot had nearly every child singing "Breaking Free" at the top of their lungs, and chanting "Wild Cats!" whenever the question "What team?" broke through the crowd, its influential reign may have also skewed expectations of the future for me and for every other child who grew up in the early 2000s. Here are five aspects the Disney Channel Original Movie series got wrong about high school.

1. Troy and Gabriella's relationship wasn't realistic.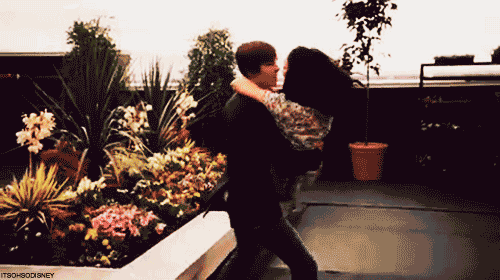 This probably doesn't come as a shocker to anyone, but Troy and Gabriella's endearing relationship is an extremely rare phenomenon in any normal high school. In reality, the nerdy new girl rarely gets the guy in high school, let alone the most popular basketball player. But that didn't stop every girl optimistically awaiting the day where they too would find a 'Troy Bolton' of their own. Unfortunately, most of us were humbly put into place once we experienced high school for ourselves.
2. Most public schools don't have the funds that East High had.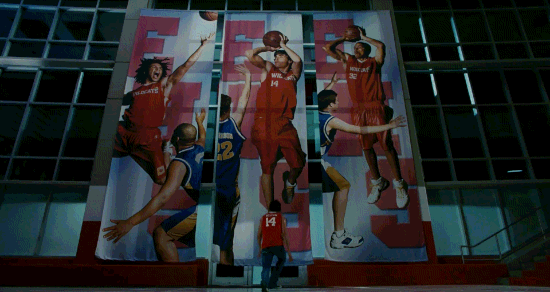 The high school in the movie, known as East High, must have had some impressive funding considering it was able to stage a lavish musical production and have an elaborate roof garden for the science club. Not to mention the oversized, high-definition posters of star athletes that lined the hallways.
3. They got the high school caste system all wrong.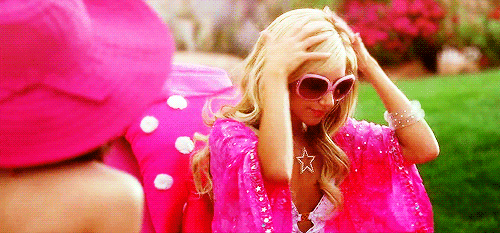 In the film, there are never any cheerleaders or 'Regina George' equivalents depicted, allowing for the female science club members to swoop in and get the guys. It is only at East High where the one and only popular girl to be feared in the hallways is the theater fanatic, Sharpay Evans.
4. They made getting into colleges look way too easy.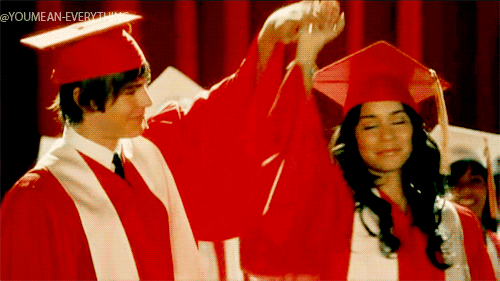 Let's be honest, Troy Bolton was probably a B-student at best, but nevertheless, he got into the very prestigious school, UC-Berkeley, with no trouble. While some may say that his athletic abilities pushed him over the top, there is no way to justify how this star athlete with nothing but a mediocre singing voice had Julliard scouts consider him for admission. In fact, this trend continues for the entire cast as nearly every character gets into their desired school and receives some type of worth-while scholarship. Because of the far-fetched standards set by the film, my naïve ten-year-old self-believed I was destined for Julliard, Yale, or Stanford like all my favorite characters, unaware of just how challenging it would be to get in, let alone the piles of student loans that would accumulate.
5. People usually don't break the status quo, even after an inspirational dance piece.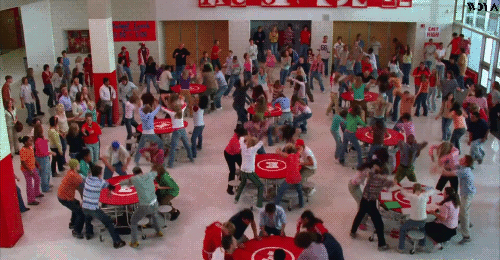 Because of this film, many of us millennials envisioned high school as a place where jocks, nerds, and theater junkies all got along. Unfortunately, this usually isn't the case. While the idea of transcending the high school hierarchy sounds appealing, it can't be done with one dance number in the cafeteria.
...
However, while "High School Musical" failed to teach us that nerds don't usually get the popular guys, minimal effort cannot produce ivy league diplomas, and breaking out into song doesn't have the ability to solve everyone's problems, it did have a way of bringing an entire generation together as we rooted for our favorite couple, chanted for the Wildcats, and held back tears as the cast delivered their final song. It is a story line that we all grew up with and its melodies will likely travel with us next time we step foot on a karaoke stage of our own.