Where do I even begin when talking about my mom?
First off, she's my best friend, lifesaver, personal problem solver, queen of wit, teacher of wisdom, a storyteller, comedian, strong woman, insanely creative, and the most selfless person I know.
She happens to be a real life angel on earth, but then again I am very biased since I'm her daughter.
My mom does so much for my dad, me, our extended family, her friends, my friends...the list goes on. Sometimes I wonder if she really is Superwoman.
Joking aside, I do not know how she does it all. It boggles my mind! Yet she continues to make countless daily sacrifices for myself and other loved ones. She doesn't even think twice about caring for someone or making their life a little easier in any way she can. She has a humble spirit, one that is natural and always giving.
My mom fills my life with humor, trustworthiness, advice, kindness, and creativity. God truly picked a special person to be my mother. I am forever thankful for that.
Unfortunately, I think sometimes we, the daughters, take our mothers for granted. I know I do and it makes me sad. We become accustomed to our mothers' abundance of love, nurture and generosity. We fail to remember the fact that so much of her time and energy is being used for our benefit.
It's necessary for us to stop and remember that we need to make our moms feel appreciated and loved!
1. She eases our worries and doubts.
I am a notorious worrier and my mom listens to the problems I face. She offers the best advice possible for any situation that comes my way. My mom will continue to answer the phone when I call, even if it is for the tenth time that day. (Yes, that is a common thing in our relationship. God love her!)
Moms have a way of understanding what we are dealing with in life. And they have a way with comforting words to combat those uncertainties.
2. She loves us unconditionally.
Even when we mess up time and time again, our moms still express that unconditional love to us. They are patient with us. That is something that is truly amazing about our mothers. They can put themselves in our shoes and remember back to when they were our age so to see where we are coming from.
3. Her wisdom cannot be matched.
Moms have tons of experience that have made for a lifetime of knowledge that they pass down to their children! We are lucky. Us daughters know that our moms' wisdom is sacred and helpful. Even when we think that what we know is right, chances are we should listen to our moms because they are always right.
4. She is honest.
My mom lets me know her honest opinion when I ask for it, and even when I don't. She watches out for my best interest and provides me with genuine feedback.
Our moms are extremely intelligent on nearly everything and have "been there, done that." They are honest when we ask if the dress is "too short." Chances are it is. They help in your search for the right words when composing an important email to send to your professor. They listen through your crazy ideas and make sense of them in an honest way.
You know that they are the most trusted people to turn to in times of uncertainty or when you're in need of an answer.
5. She is your forever friend.
Moms are there for you when no one else is. They will cheer up your bad day with a Dairy Queen run. They will listen to your endless venting. They will make your favorite meal when you're home on a Saturday night.
They are dedicated, supportive and your biggest cheerleader. In my eyes, BFF is another title that my Mom holds.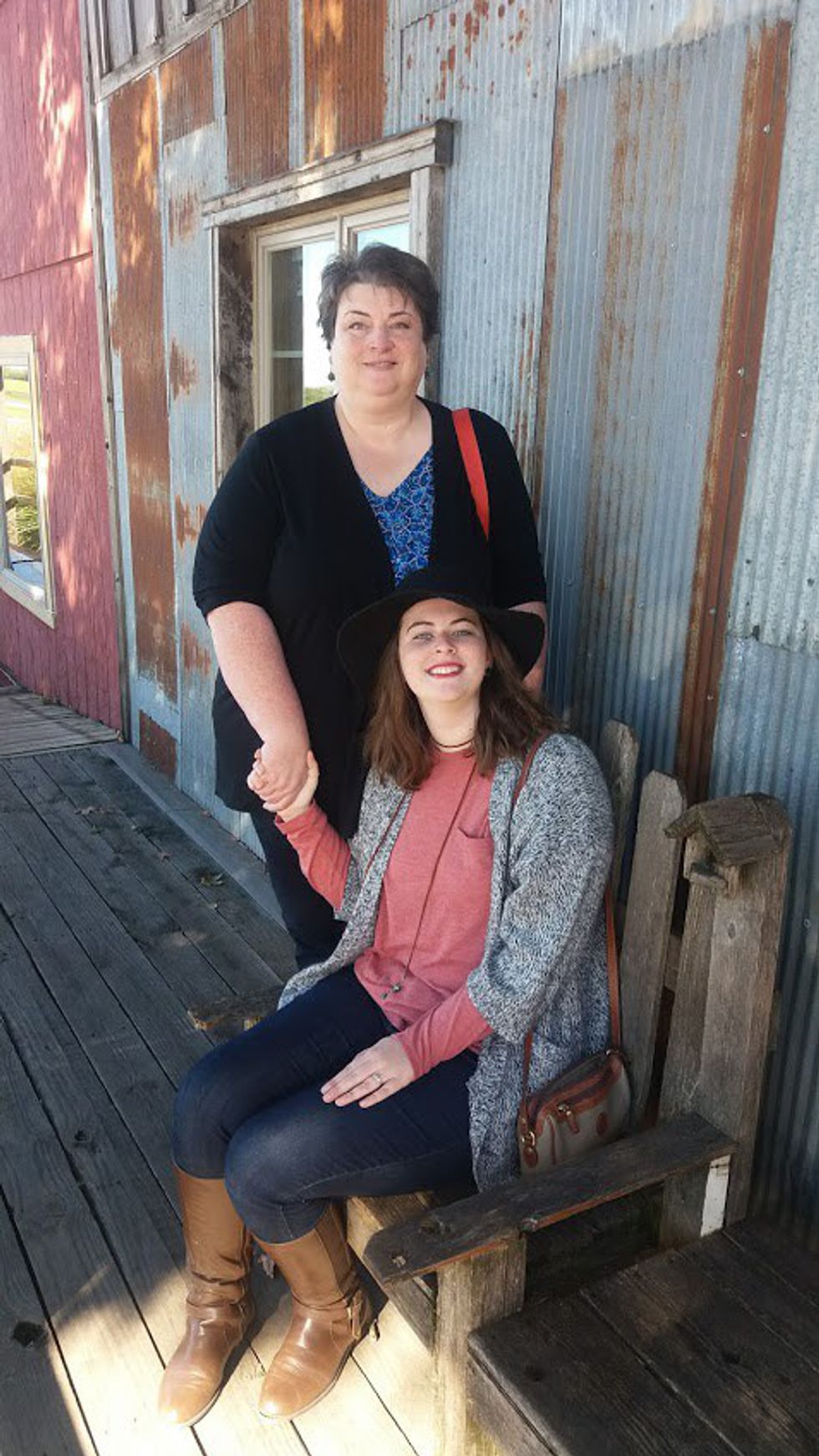 Let's hear it for our moms!
But let's also remember to show our moms our infinite gratitude every day of the year.