As someone who has many tattoos, I am a firm believer that tattoos are an amazing thing. They often get a bad reputation and can even sometimes stop someone from getting a job. I would like to share 5 reasons tattoos can be a positive thing. However, I am in no way saying that those who do not like tattoos are wrong. I would simply like to take some time to share exactly why I have such a positive opinion about them.

1.Covering Bad Memories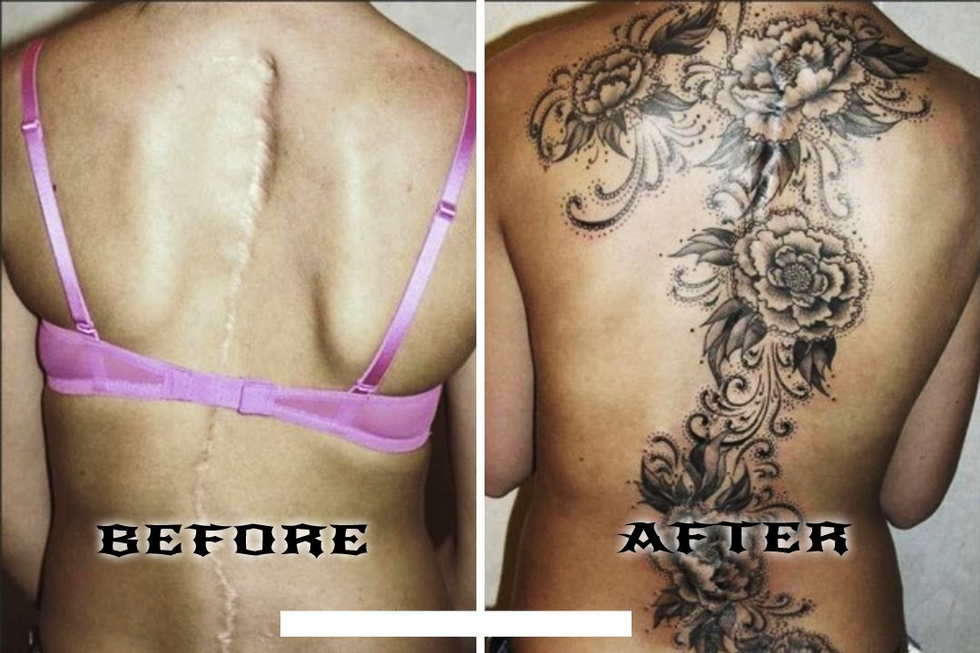 Everyone has scars. Whether they're from self harm, an accident, or surgery, they're common. They're part of everyone's life and they tell a story. However, some choose to take the bad memories of those scars and turn them into something new and happy by covering them with a tattoo. I have seen so many tattoos which are covering scars, or even accentuating them, and they are some of the most beautiful I've ever seen. With tattoos people are able to transform something terrible and make it something beautiful.
2. They help us to remember our happy memories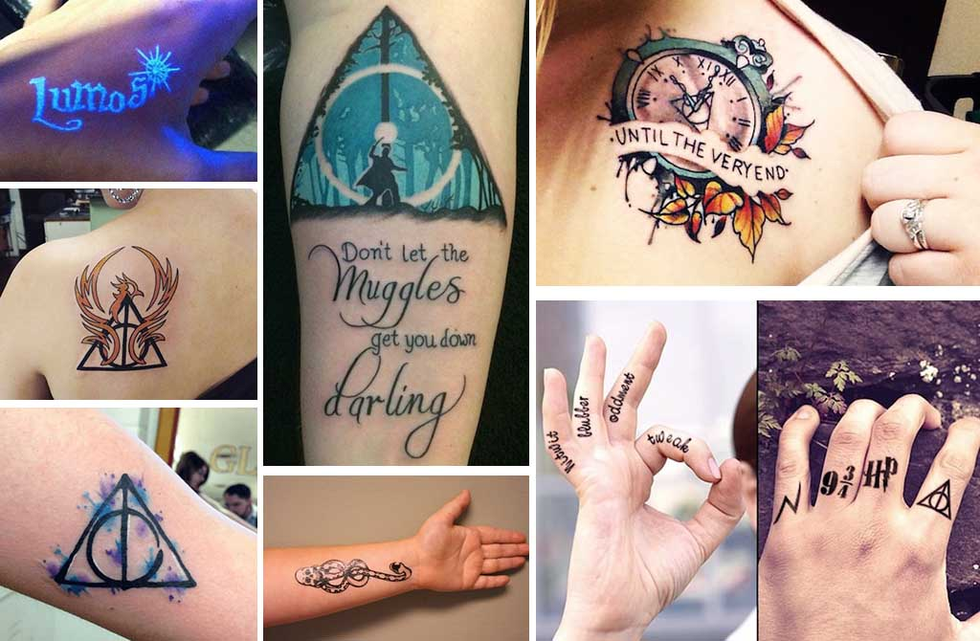 The happiest times of our life are certainly the ones we want to remember no matter how long ago they were. By getting a tattoo of something special, you'll certainly never forget it. Things such as cartoons, characters, or quotes that connect someone to a happy memory are common tattoo ideas. Some of the best tattoos are the ones that connect a person to their childhood. One day, years from now, you look down at your arm and see that Harry Potter tattoo, and all of those happy memories from childhood come flooding back to you, you'll be thankful for your decision.

3.They connect us to our loved ones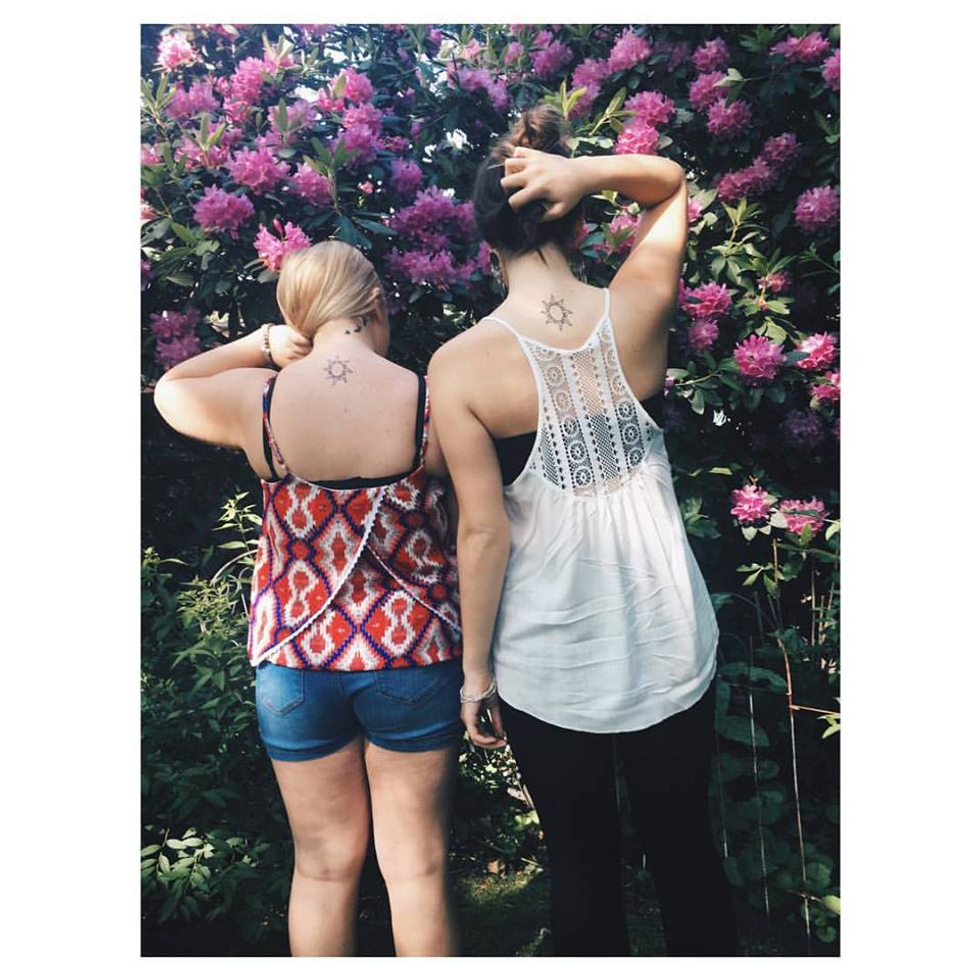 Love is a strong, yet invisible force. Through tattoos we are able to make that love visible to everyone. Whether you get a tattoo with a family member or a friend, it is something that is extremely meaningful. A tattoo we get with our loved ones is something that will strengthen the connection and finalize the bond we already have in place with our loved ones.

4.Remember those we lost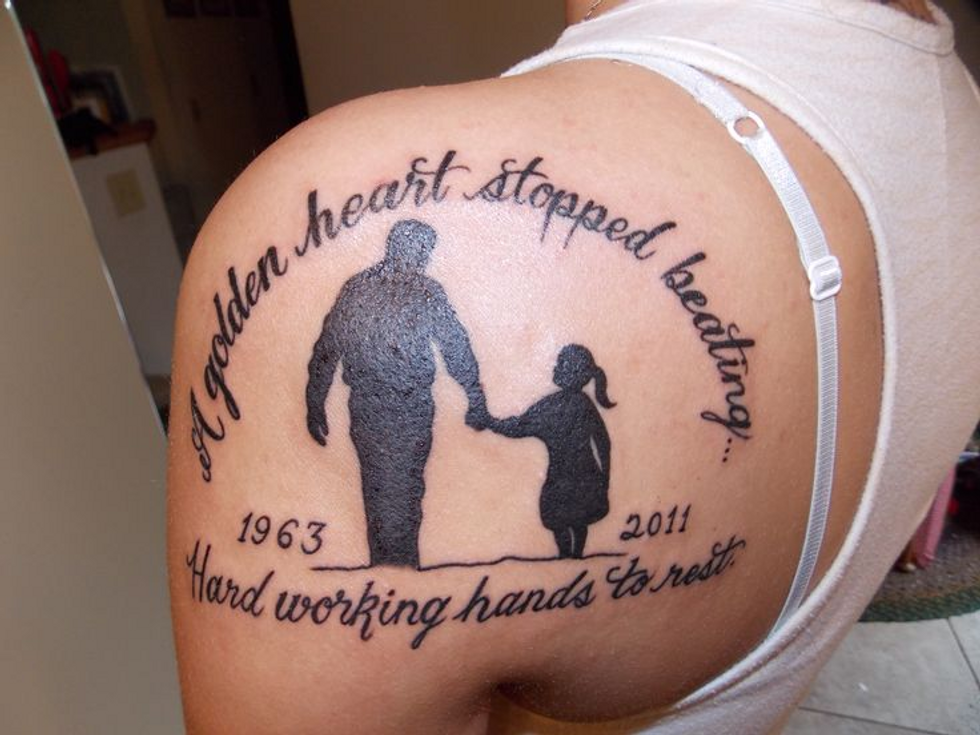 Unfortunately death is an inevitable part of everyone's life. While we cannot stop life from happening, we have a choice in how we decide to handle it. Honoring someone through a tattoo is something wonderful. It's permanent, so while we may not have our loved ones back, we will always have their loving memory with us, no matter where we go.
5. Because they look good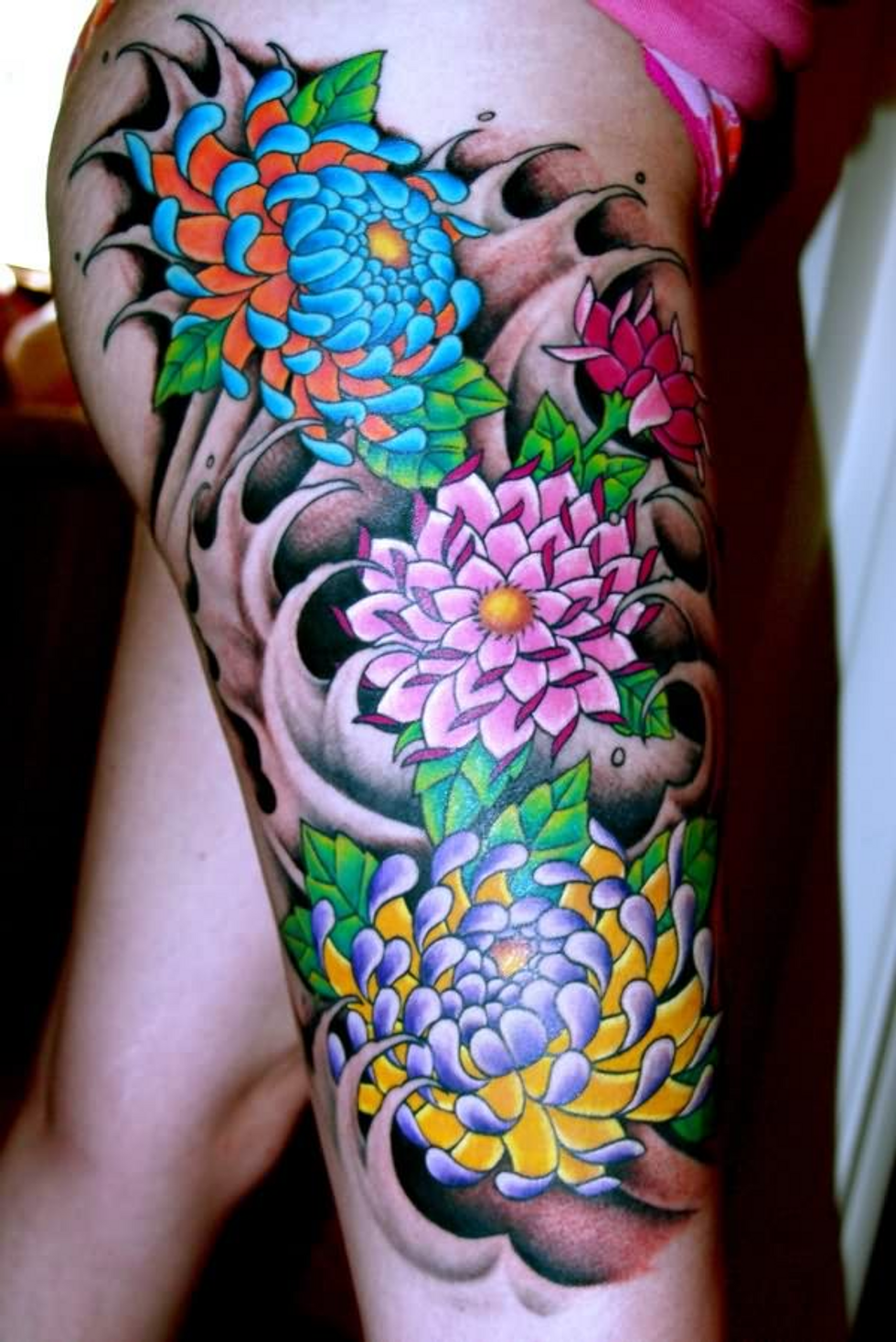 There is absolutely nothing wrong with getting a tattoo for no other reason then you like it. People choose to express themselves in many different ways; some choose to do so through clothes, others through makeup, and some through tattoos. A tattoo is a great way to show people a little bit about you in a unique and aesthetically pleasing way.

I'm a firm believer that everyone is beautiful in their own way, so whether you've chosen to cover your skin in ink, or your skin remains unmarked by that tattoo needle, as long as you are happy with yourself, it should not matter what other's think about your decision.