In case you haven't heard, Hoodie Allen is making his way around the world on his latest tour. His stint in the U.S. is almost over *cries,* but he'll be taking The Hype World Tour to Europe in the coming weeks. If you didn't get a chance to catch him this time around, don't worry. He'll be back on the road soon. But in case you need any convincing to see him live next time he rolls through, here are my top five reasons.
1. No Faith in Brooklyn & No Interruption
If hearing these songs live doesn't already convince you to go see Hoodie on tour, then damn, I really don't know what to tell you. These are classic, timeless, HYPE AF jams, OK? The entire venue gets down with these and it's honestly one of the best experiences whenever Hoodie performs them. He'll change "Brooklyn" and sing the name of the city you're in, and it's magical.
2. Hoodie's energy is ELECTRIC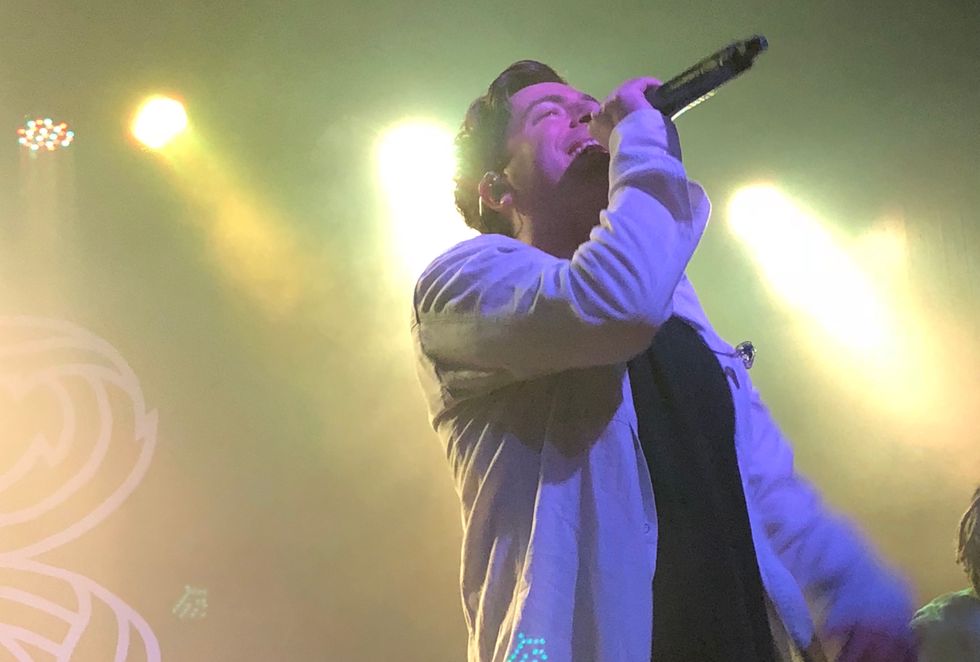 The man never stops moving on stage. Never. This is the second time I've seen Hoodie live, and I promise he doesn't disappoint. In fact, I can honestly say he was even better the second time around. He knows how to work a crowd and make sure everyone is having an amazing time. He throws cake into the audience, shoots Hoodie money, and did I mention he also crowd surfs? CROWD. SURFS.
3. Small venues
I think one of the reasons I found this show to be more successful than the one from his last tour was because the venue and audience were less than half the size. Smaller venues mean that every seat is great. You're not a million feet away from the stage, and the performance feels more intimate.
4. Hoodie's love for his fans
Hoodie's appreciation for his fans is unreal. As an independent artist, his career thrives off of the people who support him, and his gratitude is unparalleled. Not only does he thank us one hundred times throughout his set, but he also makes it a point to connect with individuals in the crowd. He points out memorable fans in the audience and dedicates songs to them that aren't on his set list. Speaking of which, he extended his set list for the night, adding at least three or four impromptu classics from his older albums.
5. Luke Christopher and Myles Parrish are the openers
Don't lie; I know Luke's "Lot to Learn" got you hype this summer. Although I didn't know much about either of these guys before heading into the show, they still put on great sets. Like Myles, I'm from the Bay Area, so I loved how he kept to his roots –– not only in song but also in conversation with the crowd. It made me feel a connection with him that I probably otherwise wouldn't have felt.
If none of these reasons convince you to see Hoodie live, then I really don't know what else to say. You don't need to like his music to attend his show. Attend because of his love for music. Attend because his energy and smile are contagious. I'm already planning to see him on his next tour. You definitely should, too.