This past weekend was by far one of the most amazing and fun experiences I have ever had. I took more than 30,000 steps in one day according to my fit bit, survived two emergency evacuations due to an insane thunderstorm, spent time with amazing friends and, best of all, went to a Coldplay concert. Seeing the band Coldplay live at Soldier Field in Chicago easily made the top five memories in my 20 years of life thus far. What made it so uniquely amazing?
1. Everyone got a light-up wrist band.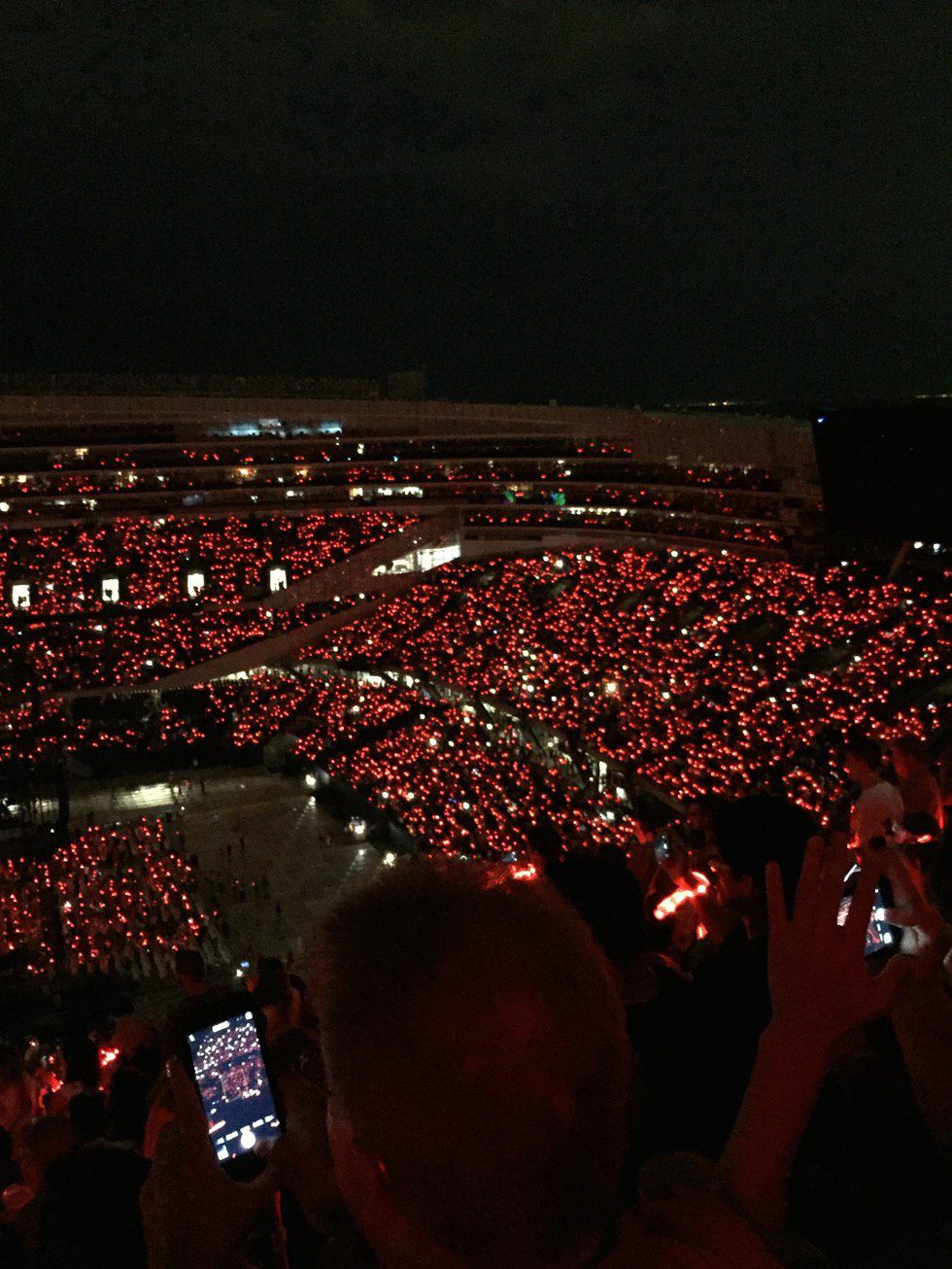 If you haven't been to a concert that has light-up wristbands, buy a ticket to one now. This was my first time going to a concert that had them and it completely elevated the concert experience. Looking across the crowd and watching the lights pulse to the beat added another sense to music…vision. Normally concerts are unique because not only are you hearing the music live, but you are also feeling the vibrations and experiencing the music in a more physical way. The lighted wristbands also brought a visual aspect to the music that, until this weekend, I never knew existed. It created a more intense and unifying experience for the concert. Videos and pictures cannot do it justice; you need to see it live for yourself.
2. There were fireworks, and lots of them.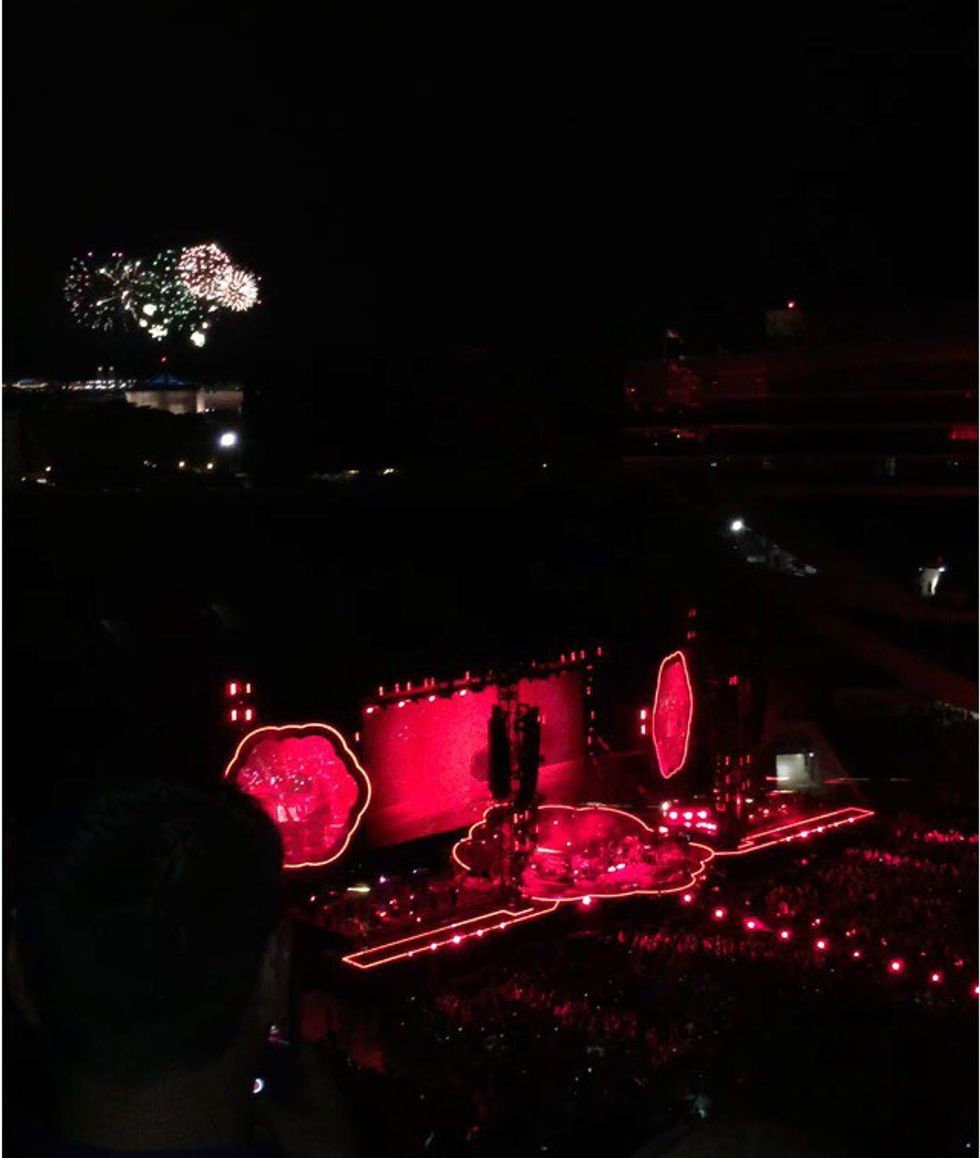 Often concerts have a few fireworks with the finale, which are fun and exciting. Coldplay had fireworks exploding to key beats in multiple songs throughout their concert! Maybe I am just a sucker for fireworks, but I was constantly in awe and beyond amazed. My senses were on the verge of overload with all of the dazzling beauty. The use of fireworks throughout songs spoke to the level of attention and commitment the band puts into every concert, to make it an incredible and memorable experience.
3. Chris Martin messed up. Then he admitted it!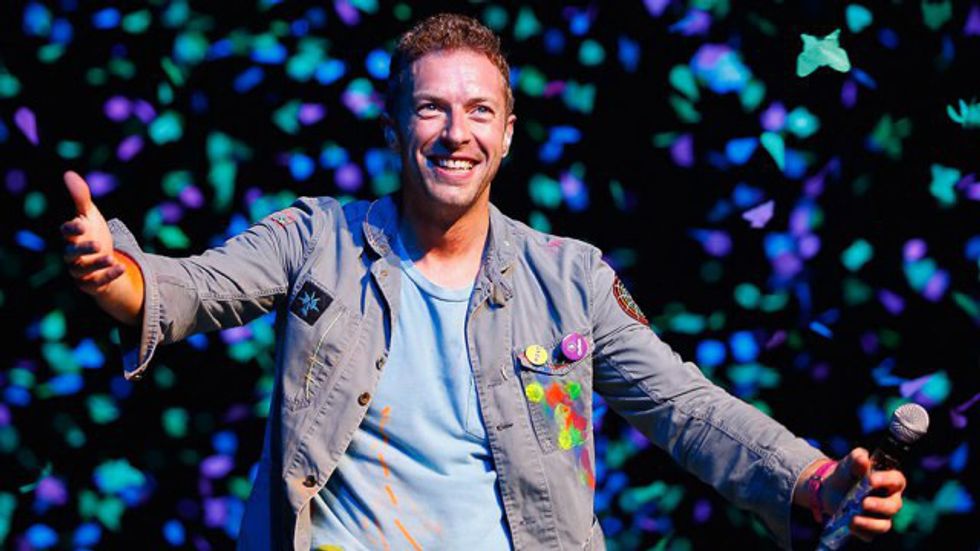 Famous artists sometimes seem superhuman. I get it in my head that they are these amazingly talented and absolutely perfect human beings. However, during his set, the lead signer of Coldplay, Chris Martin, totally messed up a song. Even better, he stopped the entire show to fix it. All of a sudden he stopped singing and yelled, "Stop, stop, I fu**ed it up!" stopped his band and had them restart the song again. I was so amazed that he was willing to admit that he had made a mistake and wanted to make it better. In the show business, I thought performers kept going past mistakes in hope that people wouldn't notice so they could appear perfect. The fact that Chris Martin stopped and started a song over made him feel 1000x more human, and gave me a lot more admiration and respect for him.
4. The band came together to inspire positivity in the world.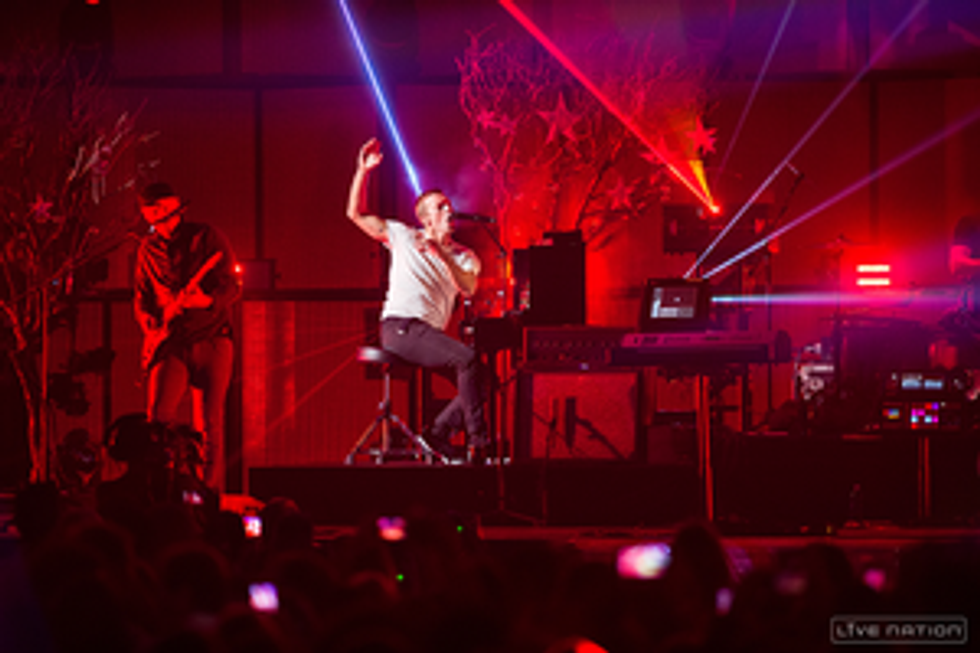 There has been a lot of violence and injustice in our world, with an extreme focus on social issues and terrorism these past few weeks. Coldplay dedicated an entire song to filling the world with more hope and positivity. They took a few minutes to discuss the issues and encouraged the collective conscious of the crowd mentality to inspire good in the day. It gave me goose bumps to know that such a big group could come together to create a positive and hopeful energy. It shows the integrity and large hearts of the band to take the time to include this in their performance.
5. They gave us one last song.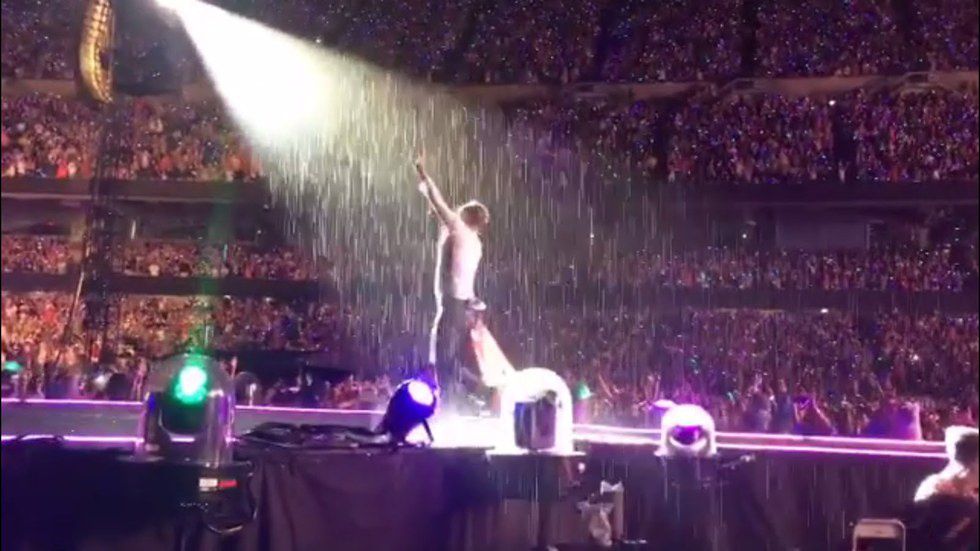 You might be thinking, sure, a lot of bands have encores and give a grande finale song, so what's the big deal? But on Saturday evening in Chicago, there was an impressively massive thunderstorm with monsoon-like rains that caused the concert start to be delayed and also end early. Despite the fact that everyone was soaked to the bone and Coldplay was told they must evacuate due to the weather, they performed one final song. The rain was so strong it felt like a bath shower and lightening was striking directly overhead, but regardless, they gave one final song for the dedicated people who had stayed despite the conditions. At that point, everyone was so drenched that the rain didn't even matter, so every single person there danced and sang like crazy, just soaking everything in and enjoying the movie-like moment.
If you haven't seen Coldplay yet, I would give their concert a 10/10 and would highly recommend that you put it on your bucket list as a must-see concert.