Whether you are spending summer in the city, or are packed for the beach, you are going to be looking for ways to cool off in July. Maybe even have a little fun while you are at it. Lucky for you, I have a list of fail-proof cocktails perfect for a fun day on the beach, casual day by the pool or Hampton's style white party.
1. Beach house cosmos.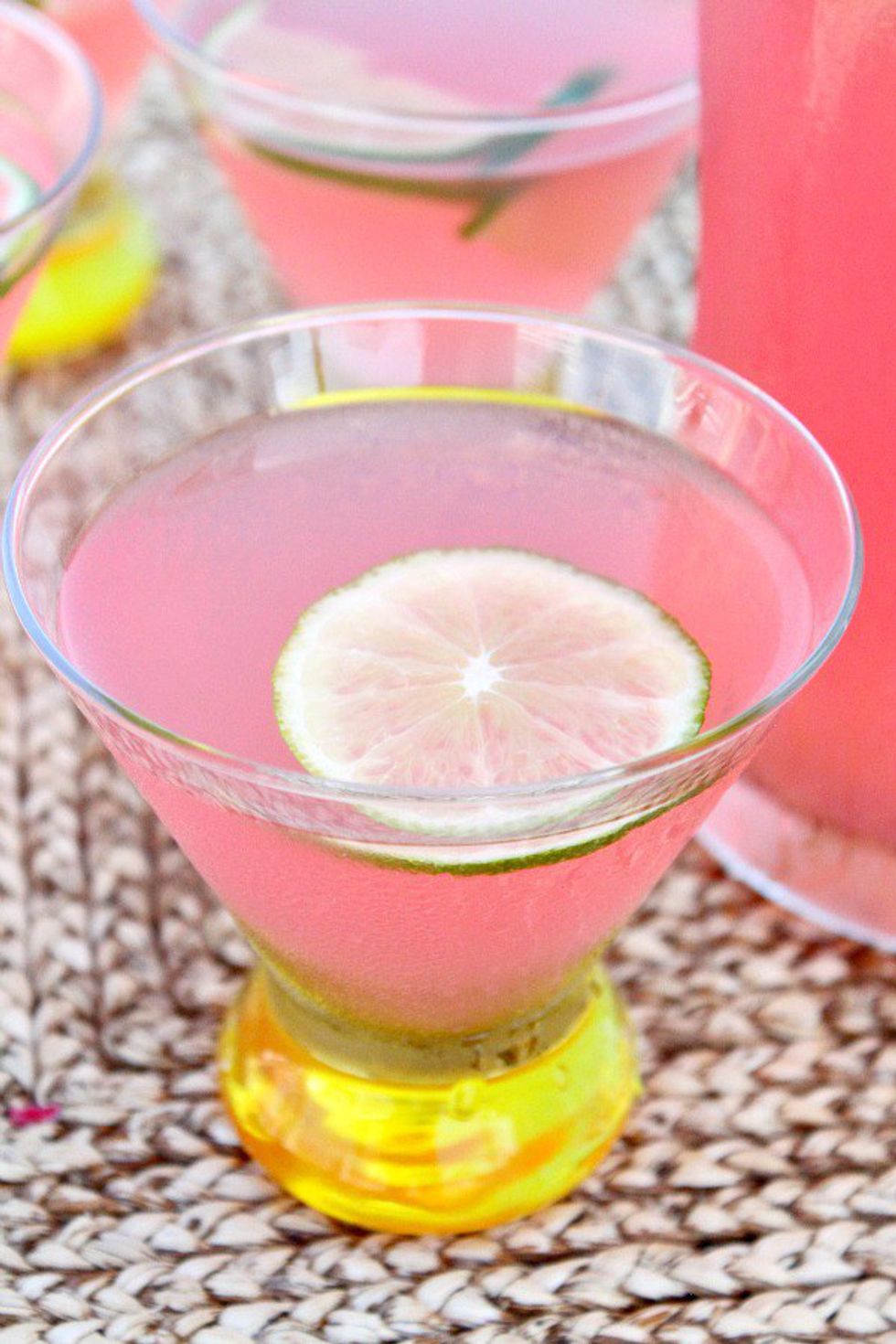 Source: recipegirl.com
Every girl loves a pink drink and this is the perfect one to enjoy oceanside! The recipe is fool- proof and makes enough to share with friends -- or not.
You will need.
4 cups prepared limeade (you can buy this in the frozen juice section of the store)
2 cups vodka
1 cup cranberry juice
1/2 cup triple sec
12 lime slices
Mix ingredients together in a pitcher and let it chill. Find your cutest cocktail glasses and serve with a slice of lime!
2. Coconut margarita.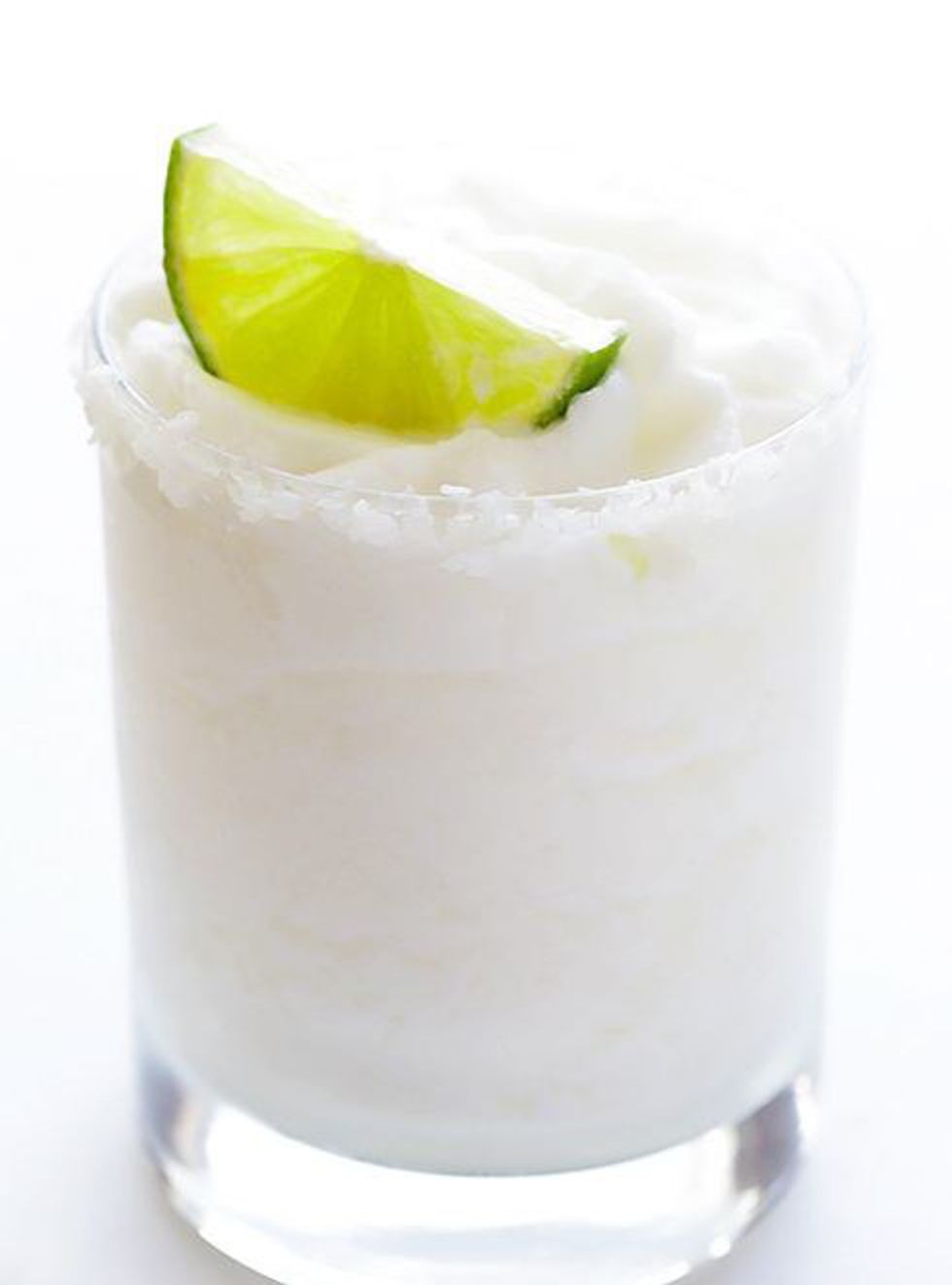 Source: marthastewart.com
If you're not crazy about margaritas, you're lying, and coconut has been all the rage lately. It's the kale of summer 2015. Why not combine an old favorite with a new one to spice up taco Tuesday with the girls?
You will need.
1 cup sweetened shredded coconut
1/2 tsp. salt
1/2 cup fresh-squeezed lime juice, plus 2 tablespoons to add to top of the glasses
3/4 cup cream of coconut
1/2 cup plus 2 tbsp. tequila (skip the cheap stuff on this one)
1/4 cup orange liqueur
Blend everything except the salt and extra lime juice (that's for rimming your margarita glasses) and enjoy!
3. Yellow hammer.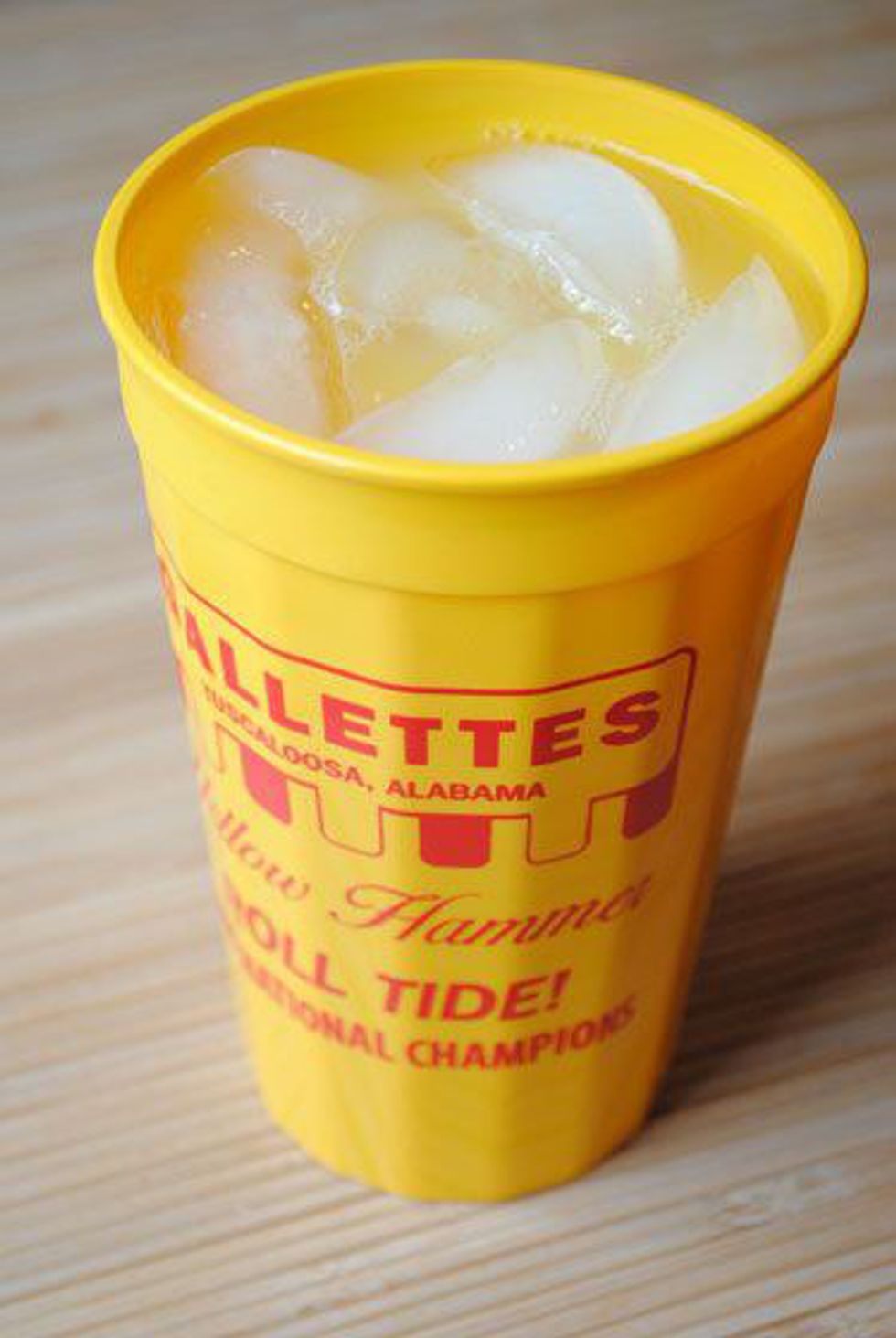 Sorry, I can't resist a Roll Tide here. If you go to the University of Alabama, or if you are an Alabama fan, you have probably been missing these as much as you are missing football season. If you don't, prepare to meet your new favorite drink.
You will need.
Half gallon pineapple juice
Half gallon of orange juice
A fifth of vodka (perfectly fine to get a $7 fifth I swear you won't taste it!)
A fifth of white rum
A pint of Amaretto
Mix it all together in a large cooler and you are good for an entire day on the beach playing corn hole. If you want it spring break style, go easy on the juice.
4. Rum punch.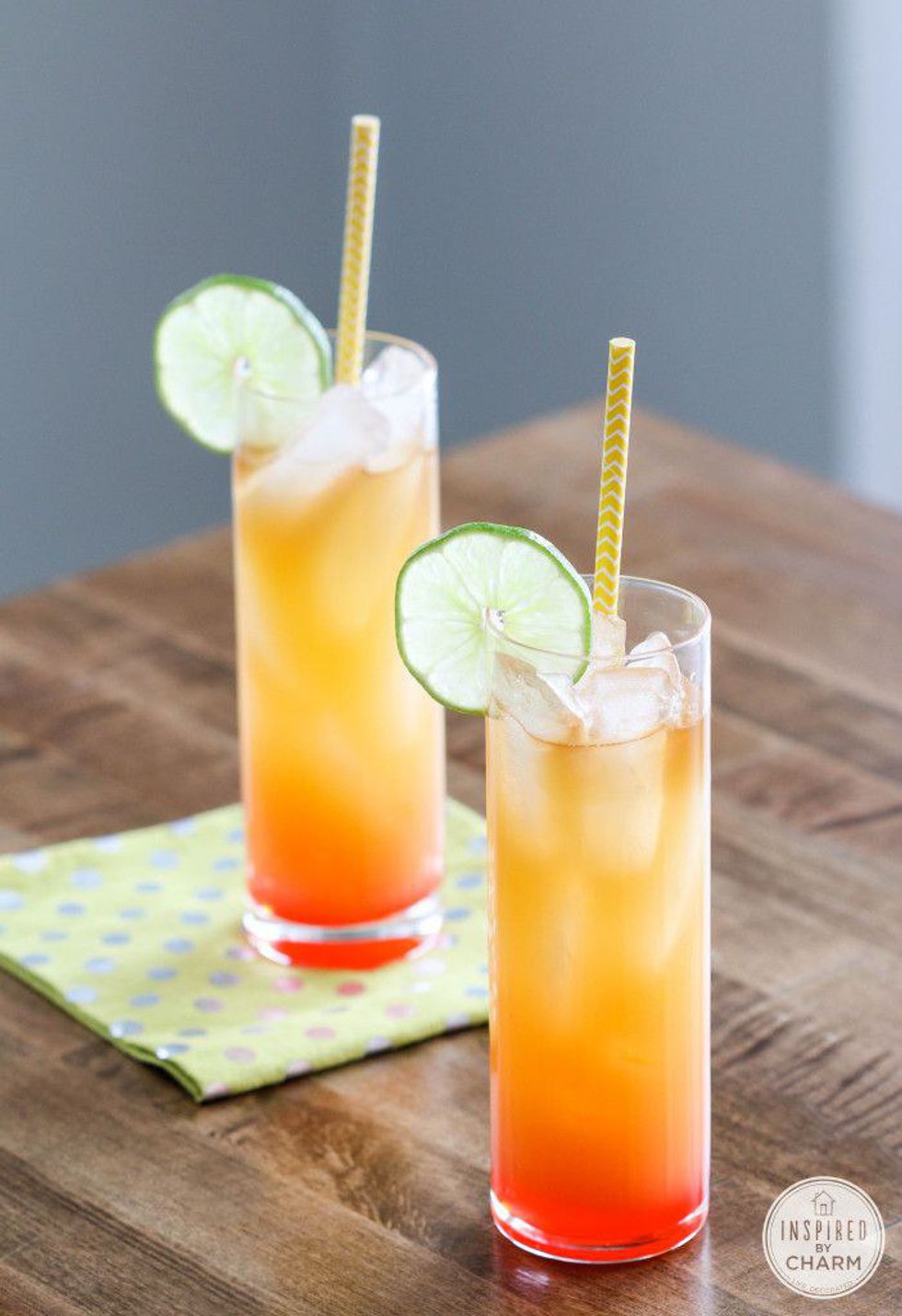 Source: inspiredbycharm.com
Rum punch is a classic and it gives you an excuse to use those cute paper straws you bought at Target for no reason six months ago. It is perfect to sip on by the pool while you are getting your mermaid on.
You will need...
3 oz. pineapple juice
2 oz. orange juice
1 oz. dark rum (plus 1/2 oz. for a rum floater on top)
1 oz. coconut rum (Malibu, etc.)
splash of grenadine syrup
lime for garnish
Pour each ingredient in a glass except the grenadine and that extra 1/2 oz. rum. Stir. Then add the grenadine. It will float to the bottom and give you that cool color effect. Then add your 1/2 oz. rum floater to the top. Stick that cute straw in there and enjoy the sun!
5. Orange dirty Shirley.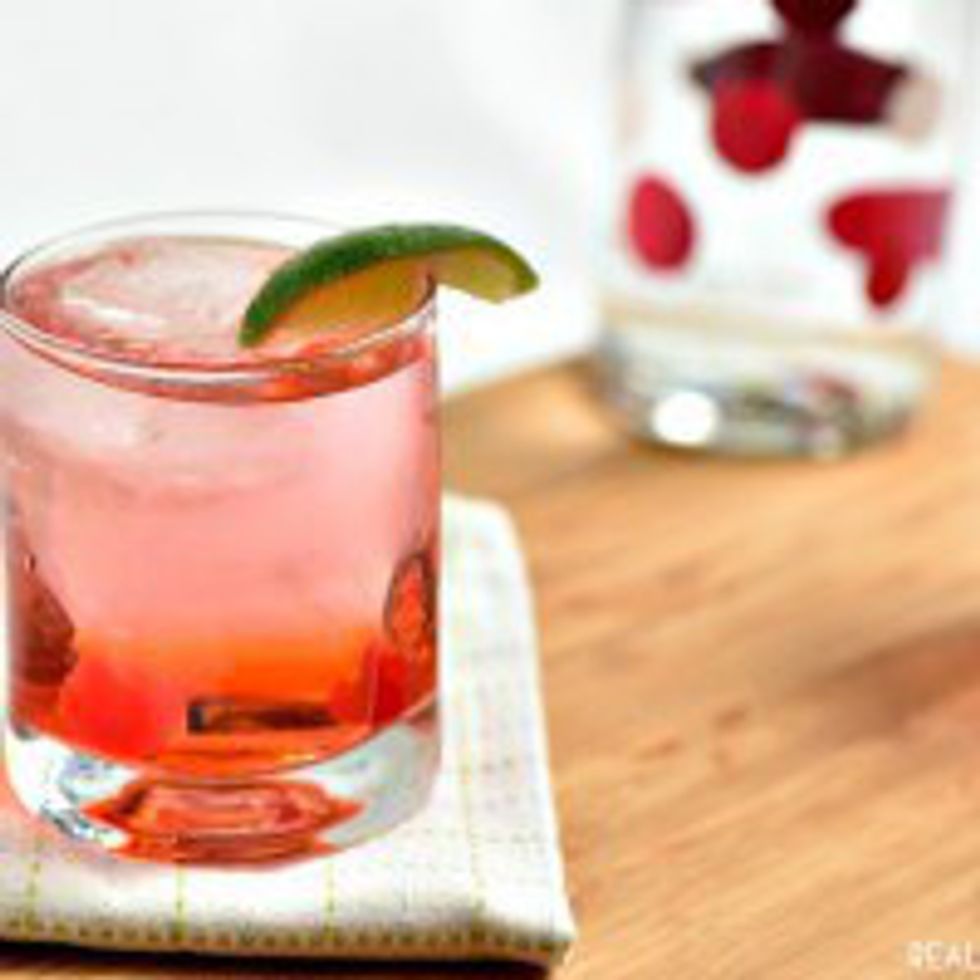 This is a great twist on everyone's favorite simple drink to order at the bar. If you are looking for a way to tolerate 100-degree heat, this is it! It only takes one minute to make and doesn't require any fancy ingredients like "orange zest." Because who has time for that?

You will need.
1.5 oz. orange-flavored vodka
1.5 oz. grenadine syrup
Sprite
All you have to do is put the vodka and grenadine in a glass and top off with Sprite. This recipe is very easy, so you can cool off in a flash and get back to doing what you do best, being a beach bum.
There you have it, a list of five cocktails you can't go wrong with this summer! Now, go channel your inner bartender, slap on a bikini and enjoy your last few weeks before you are back in the classroom wishing for the weekends. Cheers!