Let's just state it simply - music videos are awesome. They combine two of the best things I can think of (music and movies) and showcase the meaning of the song or the artist as they perform it. What is really unique about music videos is they can either be any of these things: touching, funny, meaningful by taking on serious issues, artistic, or just plain entertaining. Or they could be a combination of many things. Although I'm sure there are many awesome music videos out there, here are five really great ones that you should definitely check out!
"Hang You Up" – Yellowcard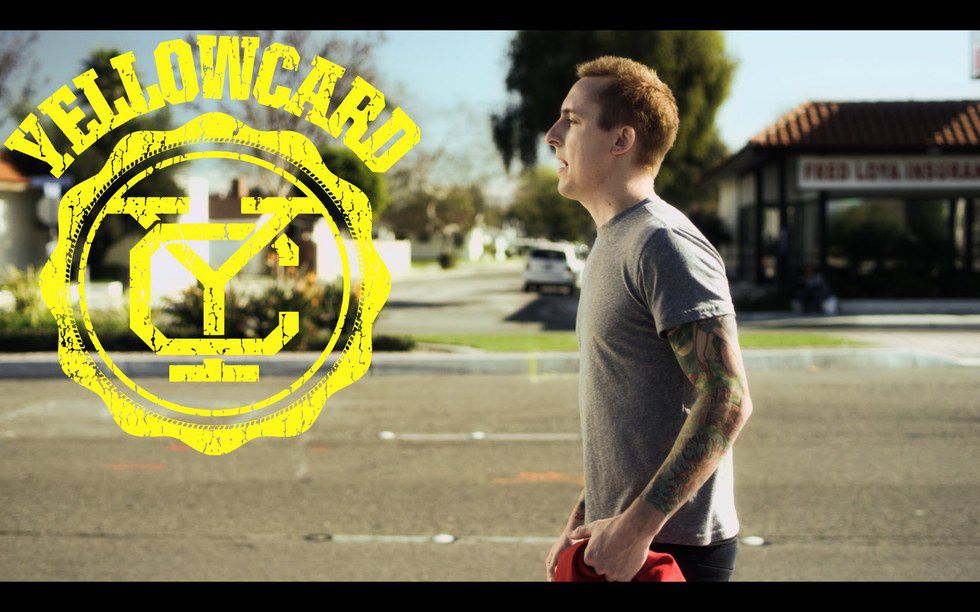 https://www.youtube.com/watch?v=9qndx2CNGeo

This is an instance where Yellowcard decided to take the message of the song and present it, but at the same time put a funny twist on the video so that it isn't as serious as the song suggests. It's fantastic. You know how in music videos they almost always have close ups of the artist singing the song while different things happen around them? Well, Yellowcard does this exact thing, but here's the difference - everybody in the video sees that he's singing. The video follows the lead singer as he walks around singing this song about his ex-girlfriend who he later meets up with and we discover that a judge has ordered that he isn't allow to "sing to her within 500 feet." The video is funny while still maintaining what they song is about, and Yellowcard balances these two aspects amazingly in this video.
"In Too Deep" – Sum 41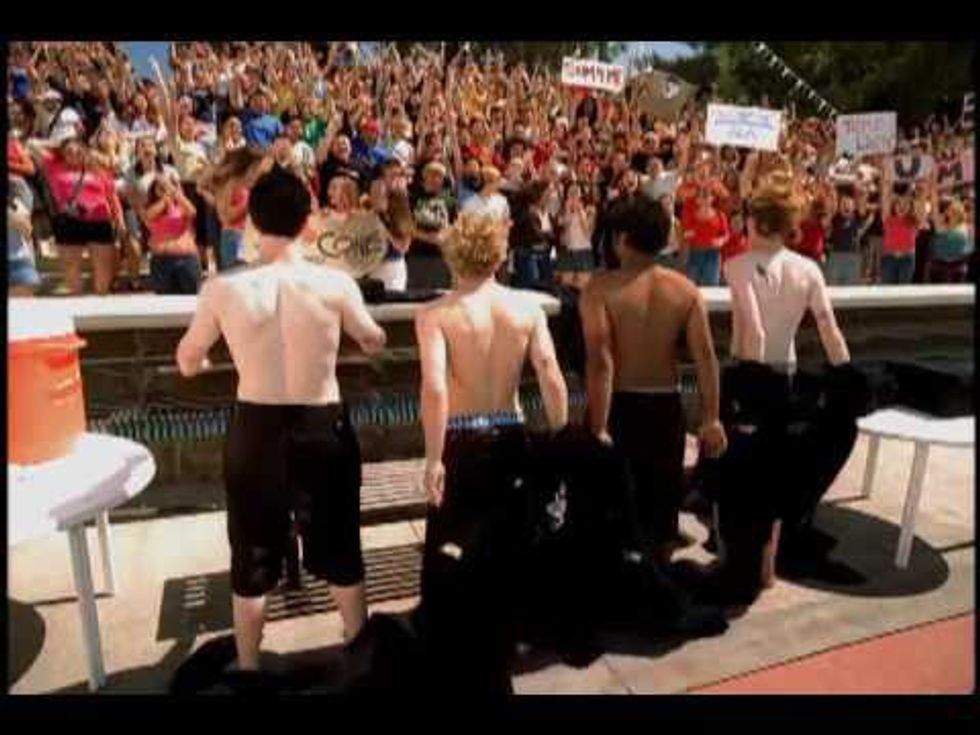 https://www.youtube.com/watch?v=emGri7i8Y2Y

This is another music video that is just straight up fun to watch. The video features a diving competition between the band and a set of jocks who seem to be part of a trained diving team. They must face off and a huge crowd gathers around them. The video alternates between the competition and shots of the band playing the song in an empty pool as fans rock out to the song. The video has so much energy and will entertain you until the very end. Will Sum 41 come out on top against the jocks? You'll have to watch the video to find out.
"This Is War" – 30 Seconds to Mars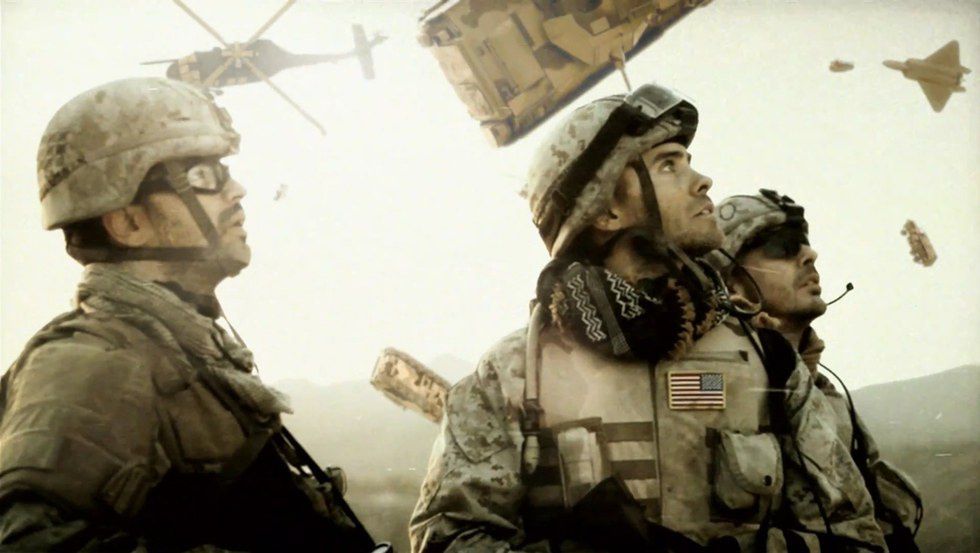 https://www.youtube.com/watch?v=Zcps2fJKuAI

30 Seconds to Mars is known for their amazing music videos that look and feel like their own short movies. They are extremely well done and visually striking. "This Is War" is a music video that explores the band's thoughts on war, and the various interpretations that can be made from the video are almost endless given how the video ends. It uses the lyrics as non-diegetic elements displayed on screen with pictures and short video to accompany it. It's just an all-around intriguing music video, and the song is awesome to begin with. Make sure to check it out!
"Gold Steps" – Neck Deep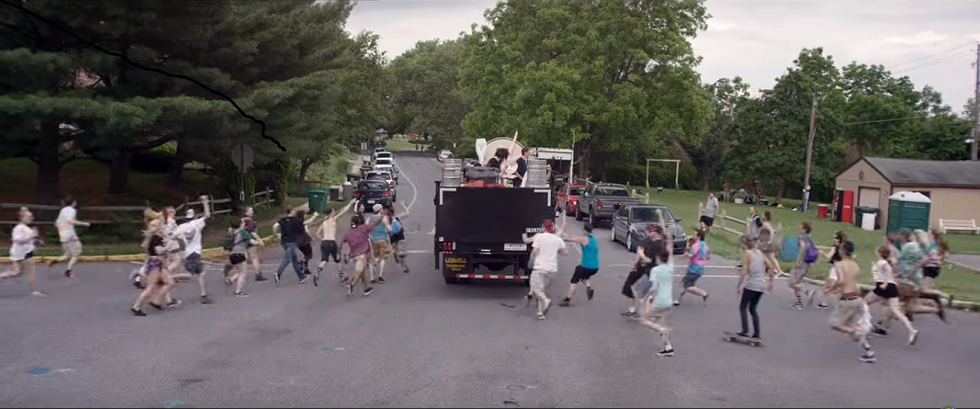 https://www.youtube.com/watch?v=tlO-KOvpPOw

If you want an explosively energetic and nostalgic-feeling music video, "Gold Steps" is one you have to check out! With a lot of artists creating big budget music videos with artistic aspects and deep meanings, this is one you can just sit back watch, and enjoy. If you are a '90s kid, it will remind you a lot of those summer days and nights when skateboarding was popular, punk music was played on the radio, you met up with your friends when you had no school and just simply being a kid for a few months. It features kids running through the streets, jumping in lakes and is essentially just a giant party. The video is perfect for the summer and the song adds that extra fun to it that makes it undeniably catchy.
"Belle of the Boulevard" – Dashboard Confessional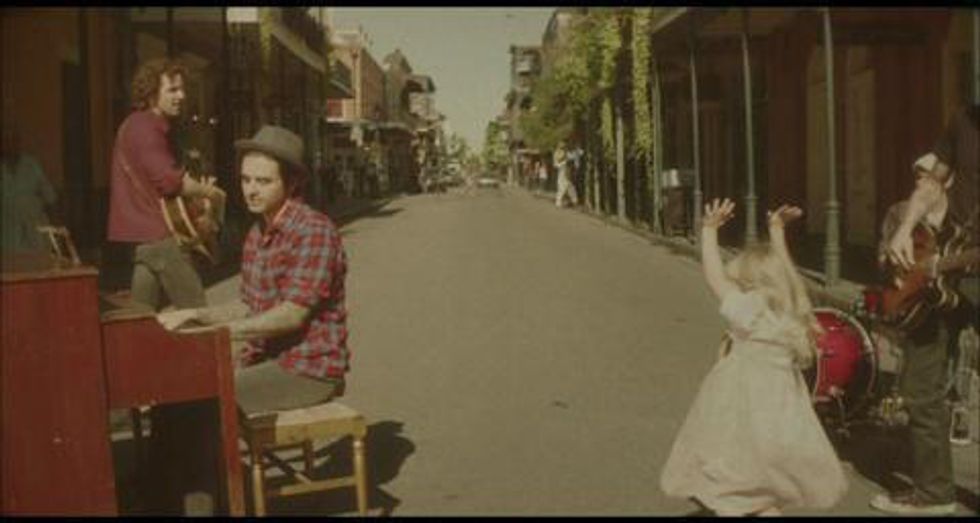 https://www.youtube.com/watch?v=DOE4CX3BNBM
Although the fifth video on this list, I saved the best for last. This is probably my favorite music video as of now and everything about it is perfect. The song is absolutely amazing, and considering the content of the song, the way the video was handled is beautifully done. The lyrics of the song match up well with the video, but the video takes it an extra step and makes it incredibly touching. In the video, this girl who has lost her way keeps seeing glimpses of this little girl who she tries to follow during the course of the video. Where she is led to in the end opens up a wide array of thoughts and ways of looking at the outcome, and it makes me smile every time.