Curse you Tumblr. Curse you for being the bane of every aspiring lover of tattoos. You have given birth to a generation of mainstream that cannot be undone. Everywhere I look, I am bombarded with the same tattoos and for that, I cannot forgive.
Pinterest, don't think you're off the hook either.
1. The Roses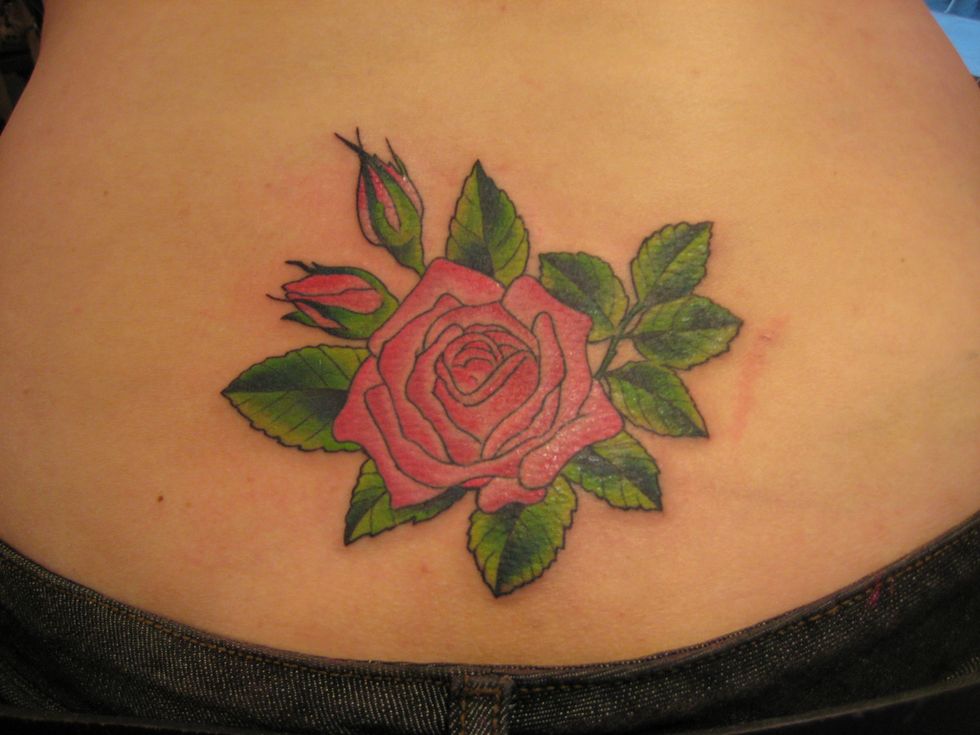 Humans are becoming portable gardens these days. The number of flowers, especially roses, that people have inked on themselves is phenomenal. Studies - that I conducted a split second ago - show that the number of rose tattoos will soon rival the number of actual roses in the world. I personally cannot wait to add to this myriad of inky photosynthesis.

2. The Birds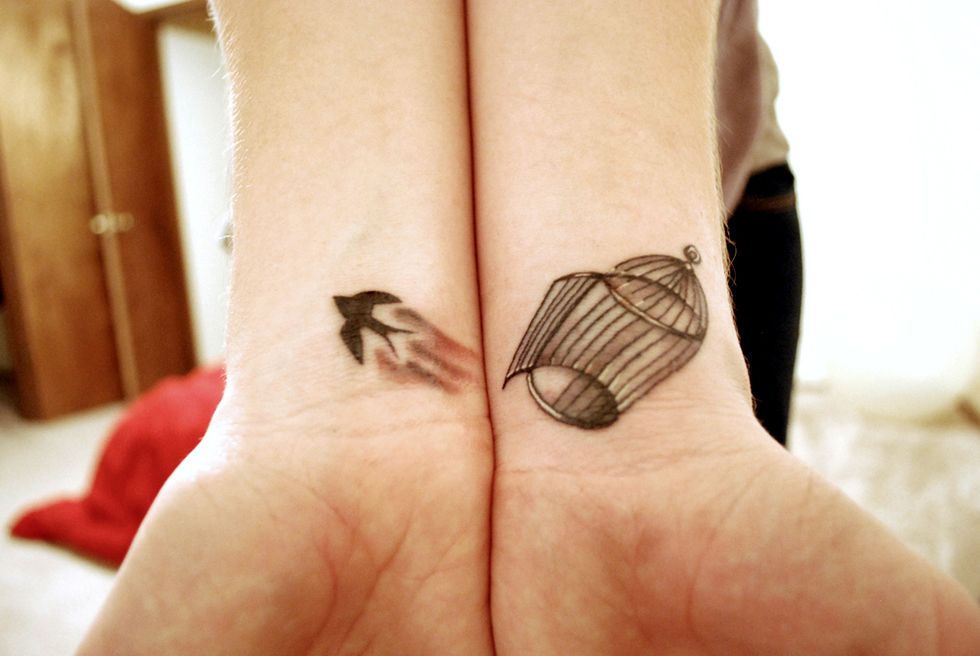 "If you're a bird, I'm a bird." I don't even know where this is from or how it came about but I've seen it being used as a caption underneath so many bird tattoos that it might as well be branded on my forehead. Once again, humans have this obsession with nature that compels them to poke holes in their skin, only to then be filled with ink that will resemble some birds. Disclaimer: That does not mean the person with the bird tattoo actually likes birds. As a matter of fact, it might be statistically sound to say they haven't exactly formed any kind of kinship/opinions about the poor creatures but Tumblr has spoken and rules must be obeyed.

3. The Roman Numerals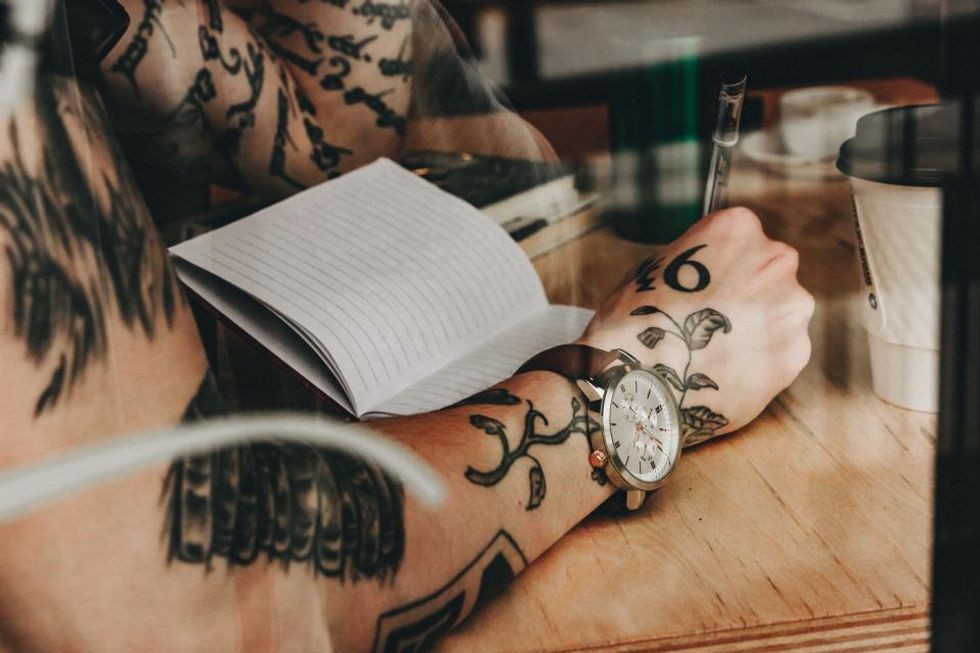 Ah, my personal favorite. Because they get f***** up so often. Some poor soul only wanted his mother's birthday/graduation date/birthday/child's entrance into the world/day of grand epiphany engraved on their skin in aesthetically pleasing Roman lettering. But the gag is they forgot to look up if X meant 10 or 1 and here we are, with the wrong date, forever stuck in their skin.
Incredible.
4. The Moon/Sun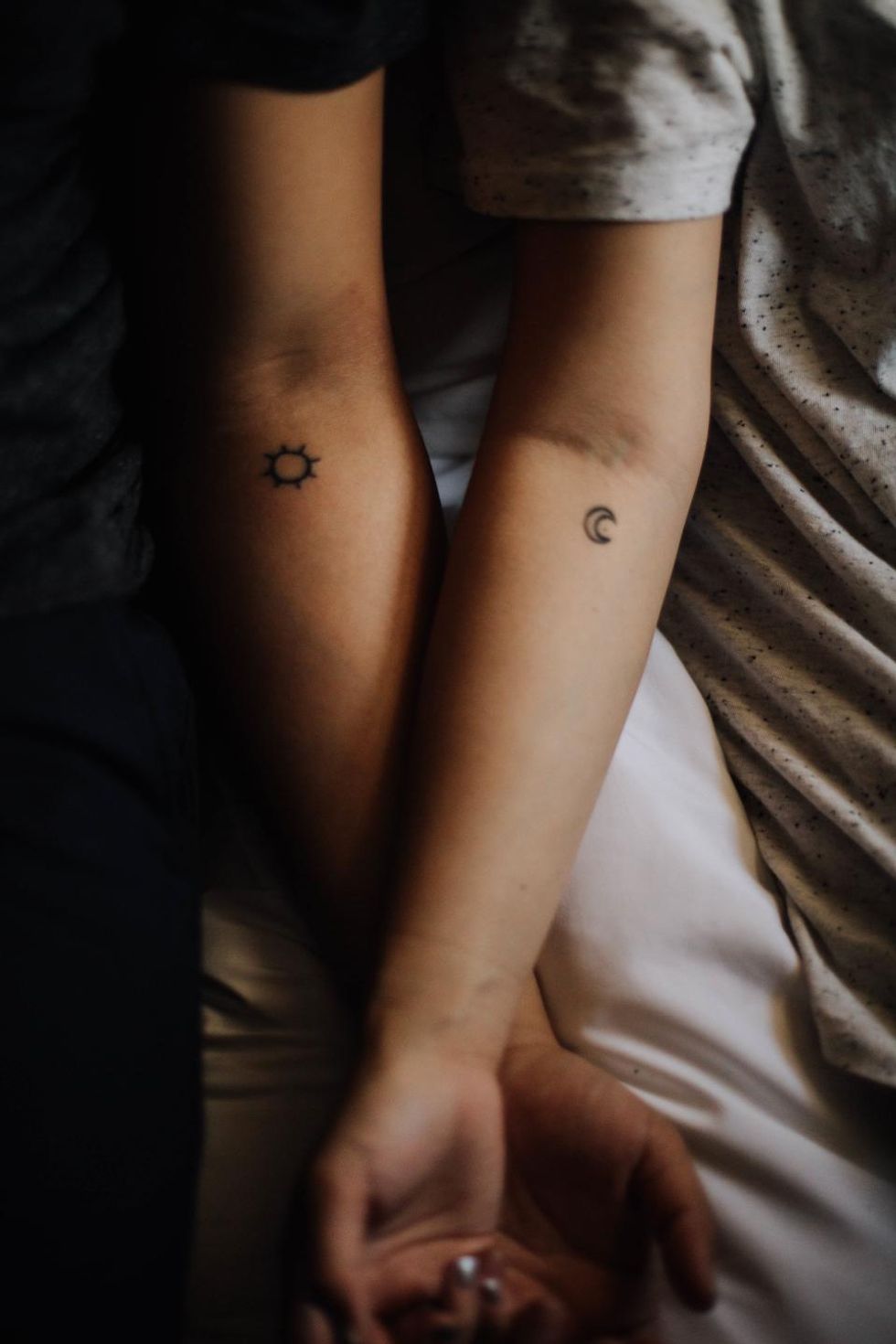 Otherwise known as, "I love my bff/bf/gf so much that that I'm getting a tattoo that signifies that my entire life revolves around them but I'm going to make it tiny just in case I need to get it covered one day hahaha."
I'm single, can you tell?
5. The Coordinates

In the likely event that I ever get lost, I can just show these nifty coordinates of my house to someone and bam! Instant GPS. Honestly, I wrote that just now in jest but that could actually work. Not bad...