Writing is a complicated process. You come up with an idea featuring story-telling or informing potential, draft, sit down and let the words flow out, edit, revise, and eventually have it good enough to get it published…
…except, somewhere, when thinking about what to write about, a blank comes through your mind. Or life is going on a rush so that everything blurs together, therefore no new ideas come up in the process. Or you're running out of time and want a good, show stopping idea to come to you.
No matter what work is it, whether it is a grand novel or a simple research paper, whether a poem or a song, a great idea is a necessity in order to write something. It can give some idea of social commentary, especially with today's political climate; or take advantage of a current trend. It can be humorous, or be serious. It can feature clichés, or try to queer them at every avenue. But most importantly, it has to be unique.
Lacking some ideas? Try these out next time for any assignment or creative project: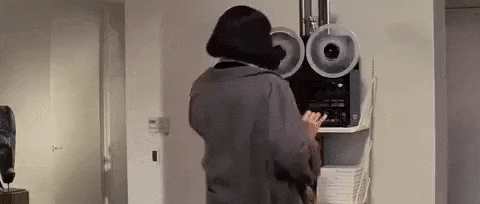 Listening to music
On the one hand, this looks like a way to get distracted from something, as you could get absorbed into the lyrics and the melody. On the other hand, especially with creative work, it's a good way to get inspiration. Ask yourself, how could this relate to me, or to anyone else? Can it be incorporated into my working draft? And is it commentary? One warning about this approach, it can be distracting.
Listening/watching/reading the news
Especially with what's going on in the news during this past year, it would be interesting to see how a certain event can change one's life. It may not be apparent immediately; however, one can go out on the streets and comment about it. It's also a double-edged sword when you think about it: on one hand, writing about a major news event is enough to get clicks or to have people talk about it; but if somebody sees it as derivative, then it will immediately turn away people from your work. It is also a good way to write a social satire; combined with a good protest song from #1, and then you've got an interesting plot to start with! Yet once again, expand your sources so you can decide on not only what to write about, but also to make it unique.
Do some research
This step may not seem interesting if you are already in your major; however, doing more of this can make a way more creative article or story. Or strengthen your persuasive pieces.
Daydreaming
Because we do want our dreams to come true, and can also take our minds away from the phone at times. Honestly, when I do so, it can be very messy; sometimes it can disappear when you have to focus on the real world.But, do you know those people who suggest that you should keep a notebook for dreams? This is not only for psychology or just to interpret your life going ahead; instead, what could it lead to "thinking" at night? Or maybe, what if your story took place in a dream?All of this, combined, can create a surreal story. But in writing an application paper? Not so much.
Live out life a little
There's a famous saying that goes, "bad decisions make good stories". And none more true than when you're trying out to come up with an idea than doing something worthwhile.Some of it comes in the form of reading. Other times, it goes through classes or cooking food. Or there's an actual chance of doing something random or out of the ordinary one day and telling about it.Even if it's for non-fiction, it could be a good time to let the ideas buzzing through your head calm down for a moment; once you come back to your project, it will be refreshed.
On the other end of tactics...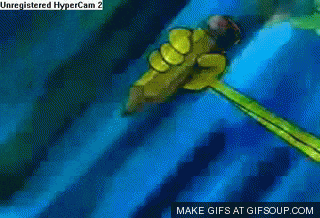 Write everything out.

While this is a tactic not meant for well-developed research papers or things which involve accurate calculations, this is something which at least gets something down on paper. What you need to consider though, unless you're planning to go completely "stream of consciousness", in which you can write out what's going on in your mind, it's important to have a general idea where it is going, either during the process, or afterward.
With this, good luck on your works! And don't worry if they end up like this…