It's hard to find really interesting superhero movies these days.
I don't mean any of the recent Marvel or DC films are poorly made or boring. Actually, I've enjoyed most of them (even the problematic "Batman Vs. Superman")
I just mean that most of these films tend to feel and look similar.
They tend to have the same story arc popularized by Richard Donner's "Superman" and the original Spider-Man film, with very little variation.
Most of these films seem to emulate the Dark Knight trilogy's atmosphere, telling stories which take place in the real world only with superheroes included.
Obviously, the Dark Knight films did a great job with this atmosphere, but it's not the only way to make a superhero film.
The good news is there's more variety to superhero films than it seems at first.
There are quirky superhero films such as "Ant Man" which are pumping some much-needed eccentricity into the market.
There are also what you might call comic book films -- movies adapted from or inspired by comic books but which don't have heroes who stick to the traditional superhero mold.
Here's my pick of these comic book films and how they go in different directions than conventional superhero films.
1. Dr. Strange (2016)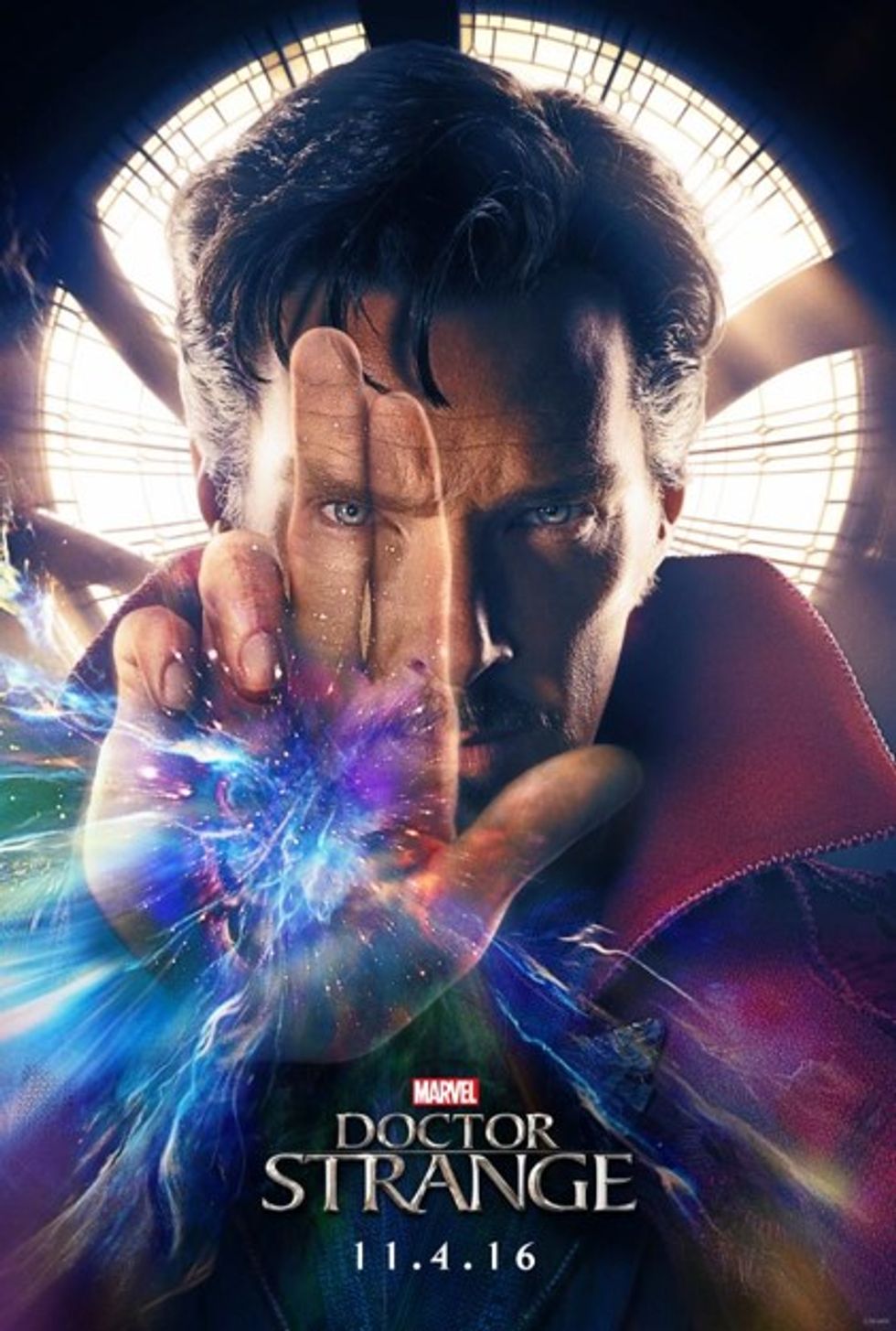 Image Source: ComingSoon.net
Typically, you want your hero to be a nice, likable person in a superhero movie. Even Tony Stark is likable in his cocky, rebellious way.
Stephen Strange is different. He starts out as a jerk, then a timely accident causes him to lose everything he cares about and he has to mature into a new person.
As Jayson D. Bradley noted in a 2016 article for RELEVANT magazine, "Unlike many other MCU champions, [Strange] isn't already a heroic personality who just needs a special power in order to shine. Before he can be a hero, Strange is forced to evolve beyond his arrogant and ego-driven character and embrace humility."
More so than most superhero movies, "Dr. Strange" is really about one man's journey to become not just a warrior, but a better man.
2. Hellboy (2004)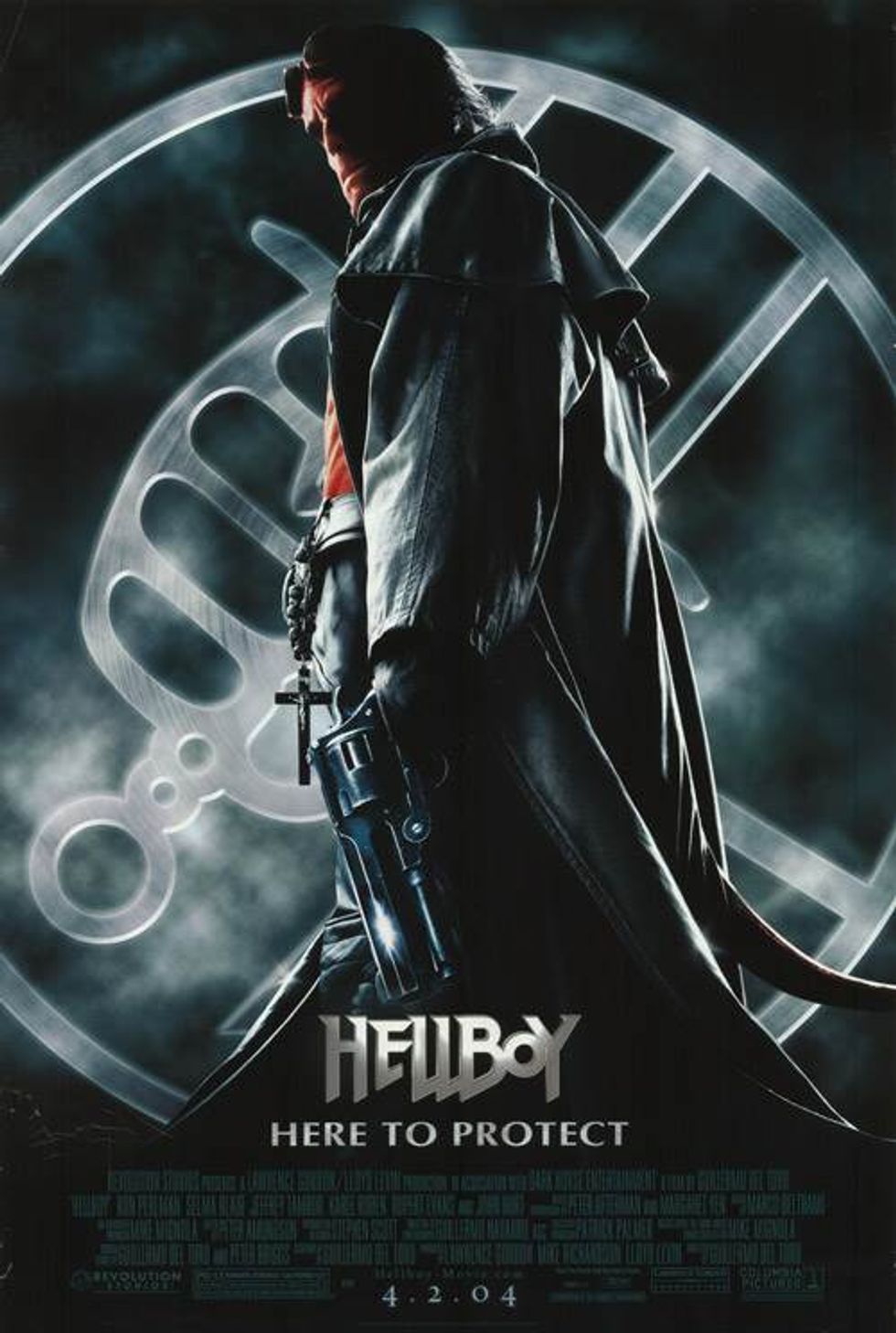 Image Source: Wikipedia
While Hellboy doesn't have a secret identity like conventional superheroes, he fits the rest of the description like a glove.
He's got a distinct outfit and weapons.
Like Batman, he's a dark figure living with a difficult legacy.
Like Superman, there's a lot of religious themes to his story and actions.
However, Hellboy lives in a very different world than most superheroes. His world, as ComicBook.com writer Jay Jayson put it, is a "blend of vintage pulp action and mystery, folklore, and Lovecraftian horror and fantasy."
Sometimes Hellboy's adventures are like "Ghostbusters," sometimes they're more like a classic monster film. Whatever happens, they're a lot of fun.
3. Men in Black (1997)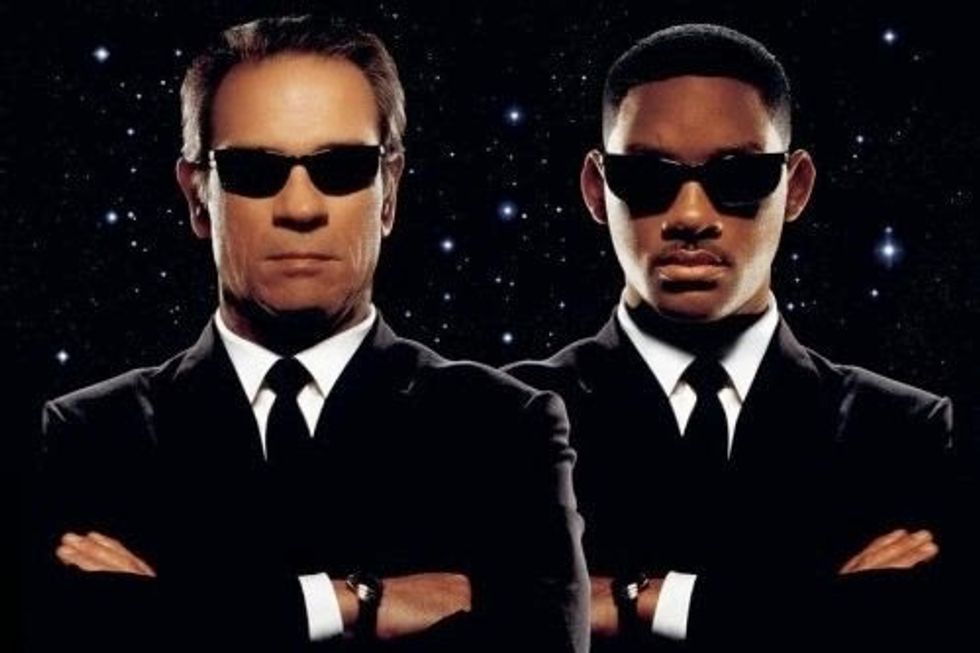 Image Source: Entre Casual
Few people realize this was adapted from a comic book series which Marvel bought the rights to before the film came out.
It's also one of those interesting cases where changing the original story actually works – the comic book MIB deal with everything from aliens to demons, while the movie focuses on alien threats.
While there aren't any superheroes here, the hero goes through a superhero-style genesis. Will Smith's character, Edwards, has a shocking experience that changes his life, and a suitable villain (played by Vincent D'Onofrio , who went on to play a genuine supervillain in "Marvel's Daredevil") happens to appear around the same time.
Edwards must adopt his new role as Agent J (uniform and special tech included) as well as save the world from this evil opponent.
Add some great comedy scenes and fine performances all around, and this film is a thrilling ride.
In a super cool car of course.
4. V for Vendetta (2005)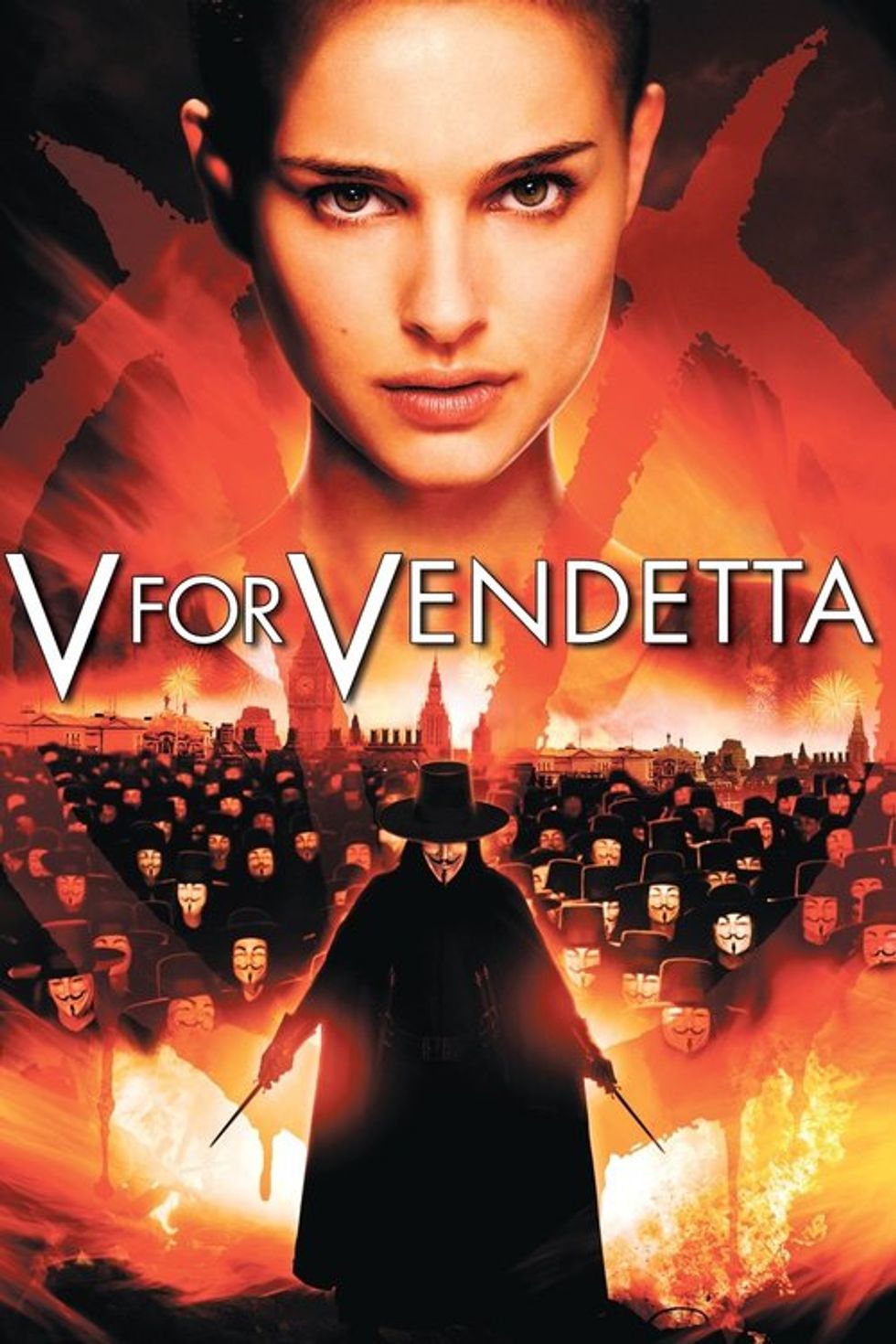 Image Source: TMDb
Based on the 1988 graphic novel by Alan Moore and Dave Lloyd, this movie achieved some controversy when Moore disavowed it. In his defense, the movie takes place in a very different setting than the graphic novel, which may have changed the themes a little.
V, the titular character, may not strictly be a superhero since he's not really trying to destroy evil as much as a single foe, a dystopian government holding Britain hostage.
At the same time, V certainly has the over-the-top personality, style, and gadgets people associate with superheroes.
In addition, the movie asks interesting questions that relate to superheroes. It takes place in a modern world, where costumed heroes seem like an old-fashioned idea, but begs the question whether they really are.
After all, in a world where no government or public authority can be trusted (), an inspiring rebel in a mask may be the last hope for change.
5. Sky Captain and the World of Tomorrow (2004)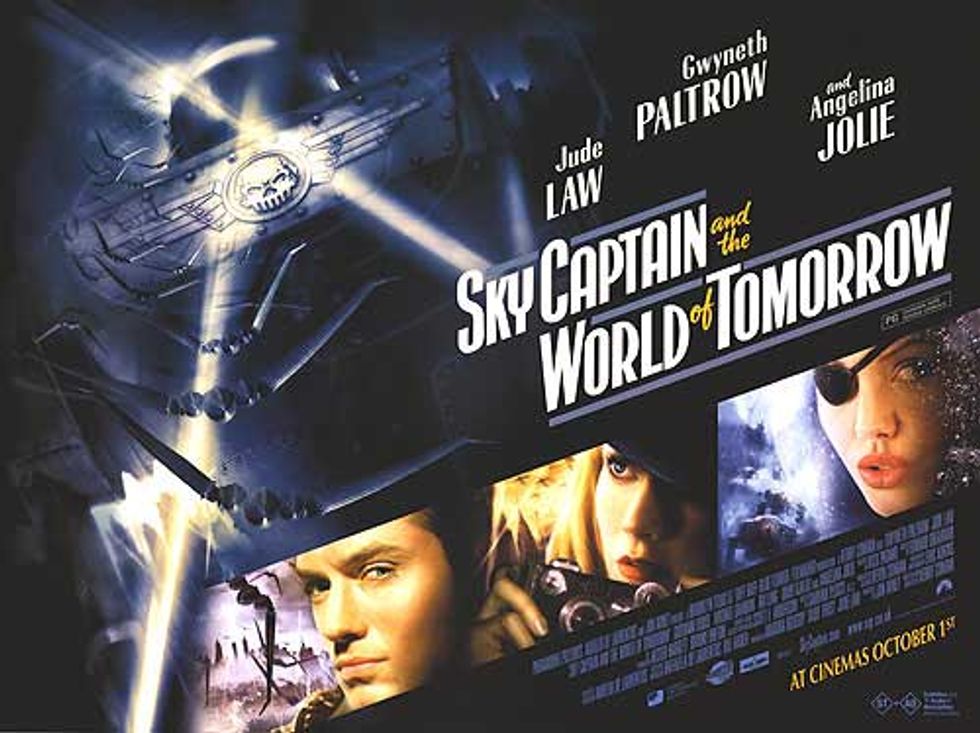 Image Source: i4000calci.com
You may not have heard of it, but "Sky Captain" transformed Hollywood when it came out.
According to some sources, this was the first movie to be filmed without any physical sets.
Several movies had already been made with particular scenes filmed against blue screen backgrounds, but almost no one had made an entire film on them before.
So, along with "Sin City" (which came out a year later) and several foreign films, "Sky Captain" invented a new filmmaking method.
In addition to being revolutionary, it's also a love letter to 1930's-1940's comic books and movies. The plot involves giant robots attacking New York, a sinister plot by a brilliant scientist, and a heroic pilot who specializes in taking down eminent threats.
Like the Indiana Jones films (which several critics have compared it to), "Sky Captain" is a highly entertaining, old-fashioned adventure ride.