As an English major, every time I tell someone I am majoring in English, they automatically assume that I want to be a teacher, and I'm sure that this is true for anyone else majoring in English. Becoming a teacher is not a negative path in life at all, there's nothing wrong with that, but why is it the only career associated with a degree in English? There are so many different paths that an English major can take upon receiving their degree that are apparently hidden from most, but I am here to reveal those paths and maybe persuade a few of you to follow them.
1. Publishing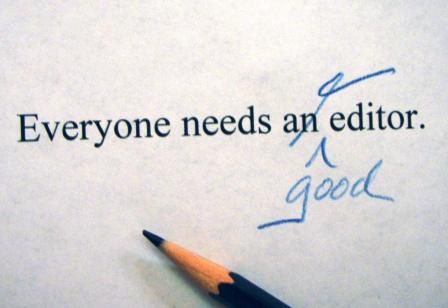 A career in publishing is a career of plentiful opportunities. You could work for magazines, publishing houses, newspapers, websites, or pretty much anywhere that posts/publishes written content, doing editing, writing, researching, and more. Some movie examples would be Miranda Priestley from 'The Devil Wears Prada' who was the editor of Runway magazine, and Sandra Bullock in 'The Proposal' who was a book editor who got to marry Ryan Reynolds, which is my personal dream life. Be like them, get into a publishing career.
2. Public Relations
An English degree can reflect strong communication skills that could launch you into a career doing public and media relations in government, sports, or the entertainment industry.
3. Journalism
You may want to also major or minor in journalism if it is your specific passion, but a degree in English can get you into a copy reporter position, editing, along with several other exciting positions that come with the and English background and those handy communication skills.
4. Entertainment
Working in the entertainment industry is also a possibility. Movie and television script writing is one option, film and television development is another, and eventually working your way up to be a marketing or development executive. The entertainment industry is built for English majors.
5. Writing
While all of the above include some form of writing, writing as an author is also an option. You can use your degree to create works of literary art or non-fiction pieces that tackle real world issues, whatever your passion, for future English majors to enjoy, study, and analyze.
There are many other careers an English major can choose, including these and being a teacher. It is important for everyone to follow their passion, to do what makes them happy, and to follow the right path, but it helps to be informed along the way.