Old Orchard Beach is a very popular beach in Maine. My family has been going to Old Orchard Beach at least once a summer since I was five years old. I have eaten countless snacks and gotten many sunburns. This year, we are spending Fourth of July weekend at Old Orchard Beach. During this time we have enjoyed many of these beach foods. This is a list of my favorite treats to enjoy, and where to buy them. This article only consists of five foods, but there are many more selections to choose from. Try some of these foods, but do not forget to visit the candy shop to try a free sample of fudge and a piece of their famous salt water taffy because who doesn't love free samples.
1. Big Licks Ice Cream


Anytime I eat ice cream at Old Orchard Beach, I choose Big Licks. They have many ice cream flavors, cone varieties and toppings. I love chocolate ice cream with chocolate sprinkles, but the cookie monster ice cream is really good. Cookie monster is vanilla ice cream died blue with chunks of cookie and Oreo mixed in. I would suggest going with one scoop, unless you are really hungry. One scoop at Big Licks is like two scoops somewhere else.
2. Rocco's Pizza

Although there are several places to buy pizza at Old Orchard Beach, the pizza from Rocco's is my first choice. Rocco's serves large slices of pizza with thin crust and a sweet tasting sauce. You might have to wait in line for a bit, but it is totally worth it.
3. Fried Dough
Rocco's also serves a good fried dough. I always have mine with butter, sugar and cinnamon. It makes a big mess but it definitely satisfies any sweet tooth. My sugggestion to you would be to not wear dark clothing if you are going to treat yourself to fried dough. There is no easy way to eat fried dough without making a mess.
4. Pier Fries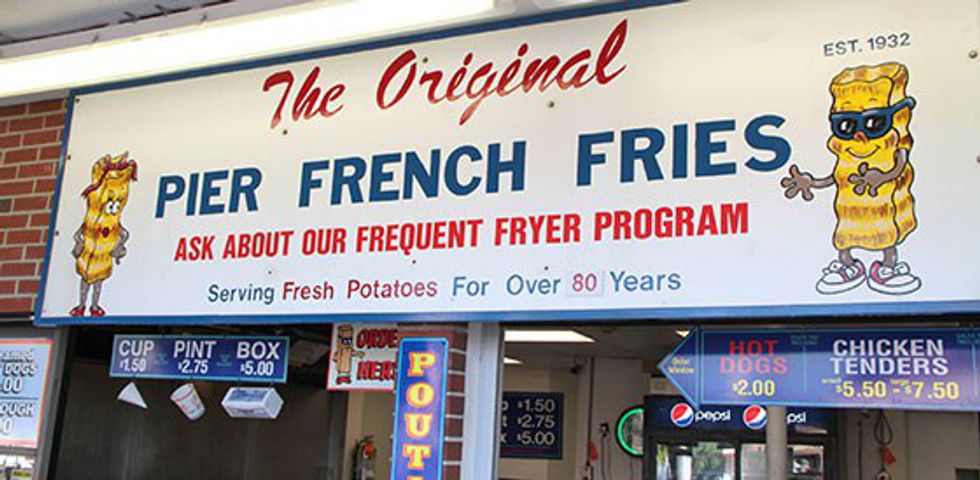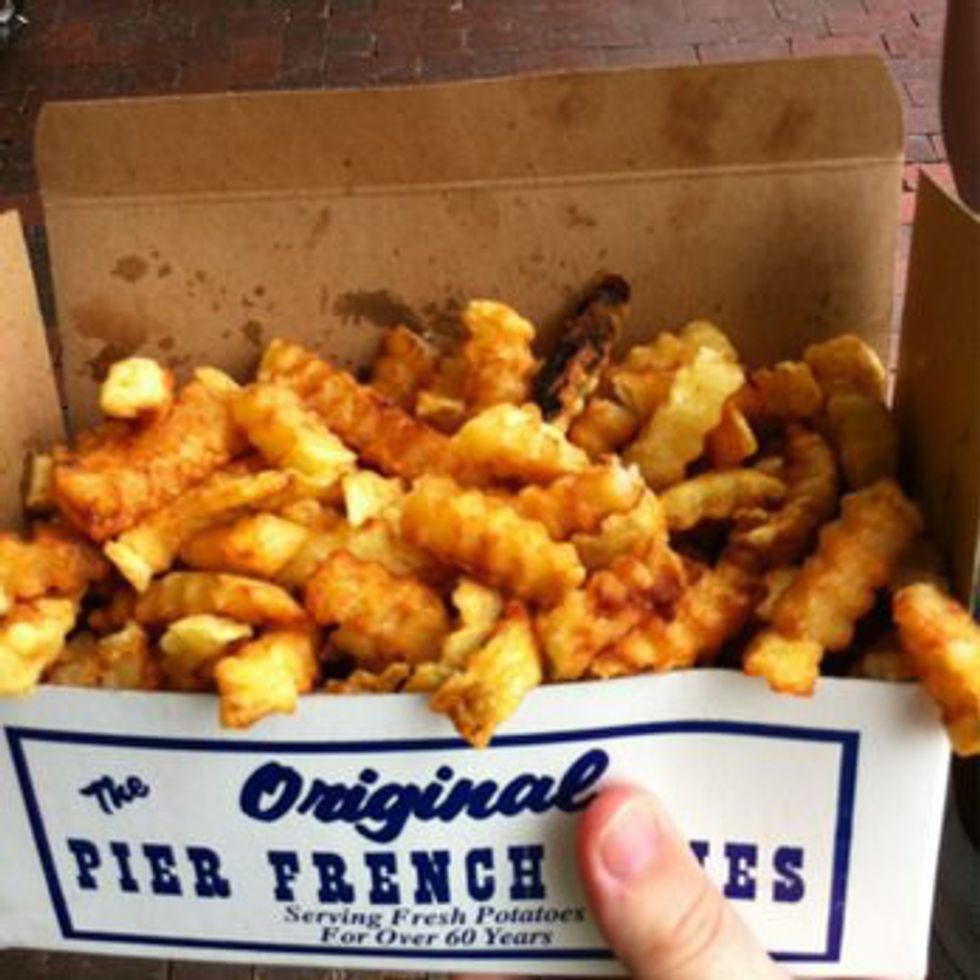 Like most Old Orchard Beach food, you can buy french fries at many locations, however, I would highly recommend the fries from The Original Pier French Fries. I enjoy my fried with lots of ketchup and a small dose of vinegar.
5. Pier Corn Dogs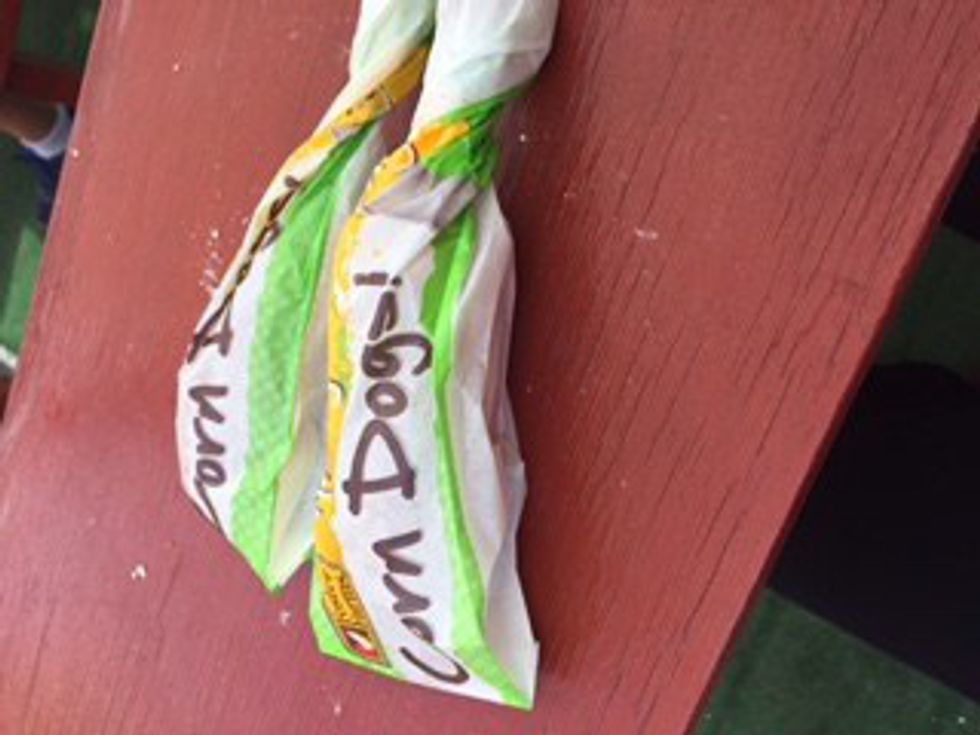 I use to love corn dogs as a kid, but it was not until recently that I had one at Old Orchard Beach. I tried the corn dogs from the Pier and they were decent corn dog, golden, warm, and crisp. On the Pier, two corn dogs cost $5 or you can pay $6 for three corn dogs and fries.
The next time you visit Old Orchard Beach, I hope you try some of these delicious snacks, but more importantly have fun, relax and enjoy the time you are spending with your friends or family.