With everyone making their New Years' resolutions, gyms are going to be packed with people looking to lose pounds or gain muscle. Keeping your fitness resolution can be hard, but one little thing that could help motivate you is cute activewear! Here are a few brands that you'll love wearing to the gym or for a day out that won't break the bank!
POPFLEX Active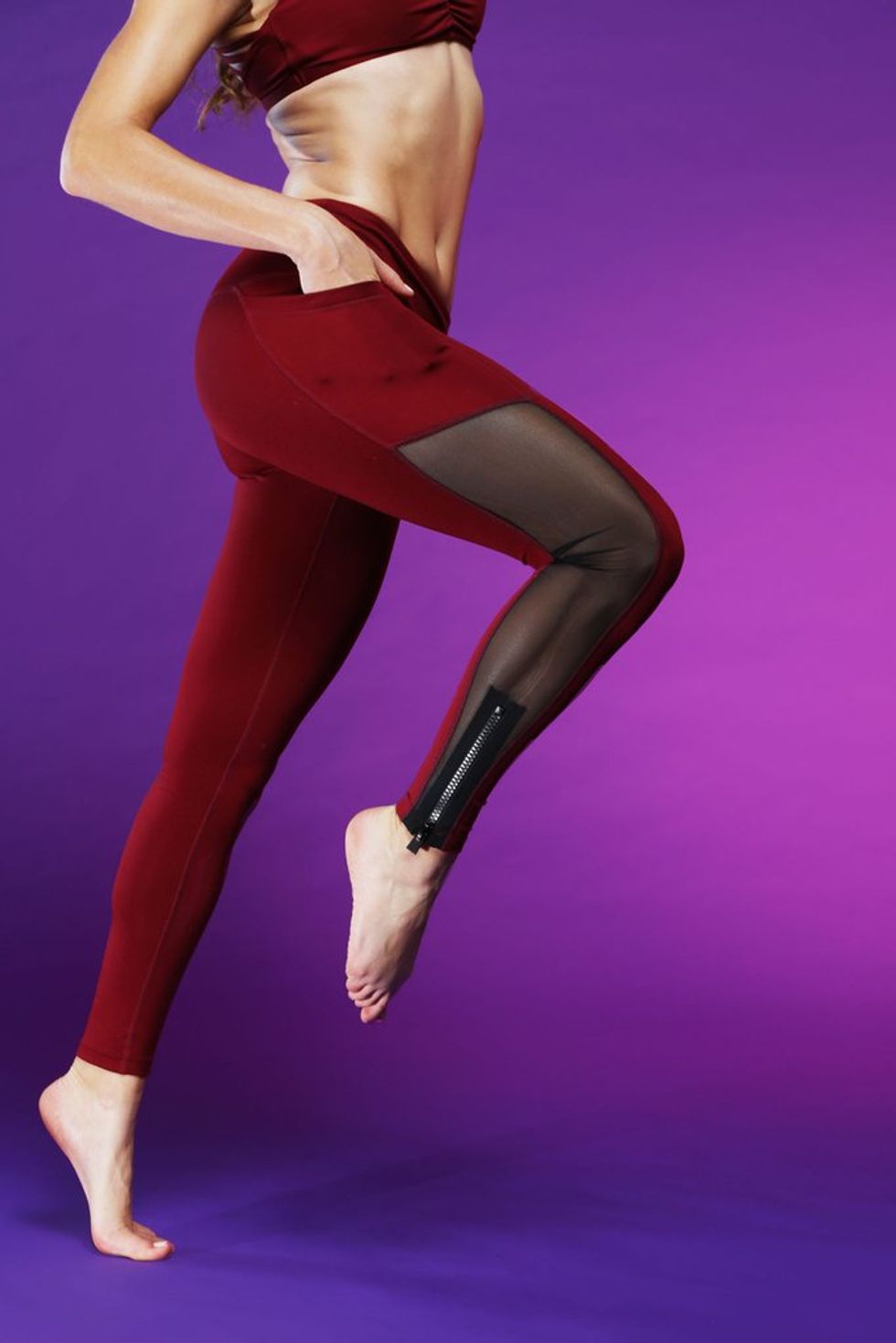 Image Credit: Popflex Active
If you're familiar with YouTube fitness star, Cassey Ho, who runs the channel, blogilates, you'll love this brand! Cassey designed all of the items herself, and on the site, popflexactive.com , you can find everything you need to get in shape, including fitness planners and water bottles! Many of the leggings have cute accents and some even have pockets! The tops are airy and light, so you won't be drenched in sweat! While the prices are a bit on the expensive side, the great ratings and reviews prove that the clothes are worth the money!
Pictured above are the Adventure Zip Leggings, that you can find here https://www.popflexactive.com/products/adventure-z... for $49.
Victoria Sport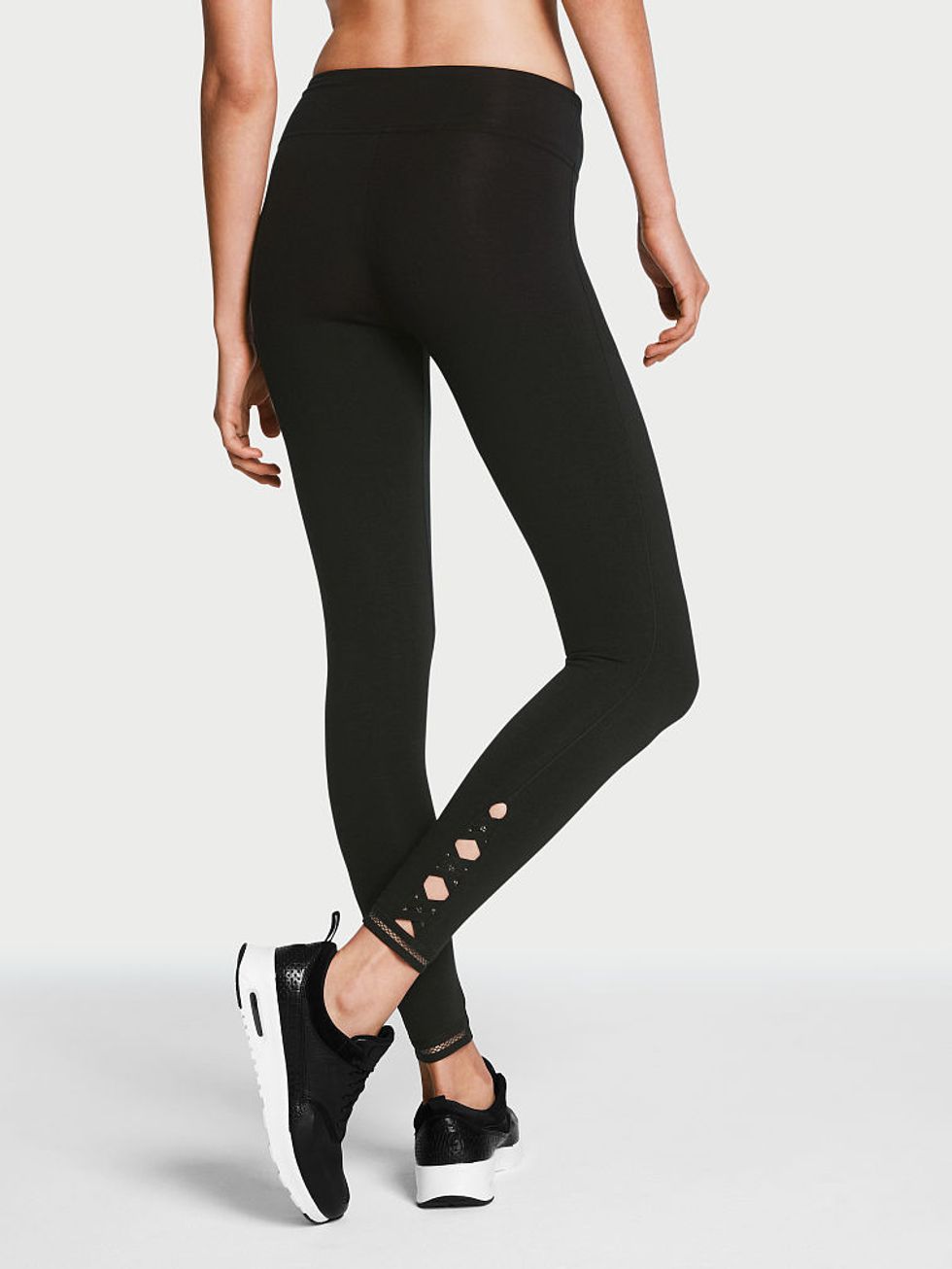 Image Credit: Victoria's Secret
Victoria's Secret has their own activewear brand: Victoria Sport! You can find the usual fitness essentials there, leggings, tops, and sports bras! Though the prices are high, sales occur quite often. The style of the pants and tops are more on the subtle side, so it would be easy to style most of the clothing for wear outside of the gym.
Pictured above is the Anytime Cotton High Rise Legging available here https://www.victoriassecret.com/vs-sport/new-arriv... for $44.50

Old Navy
Image Credit: Old Navy
Old Navy's activewear is probably the cheapest on the list, but many people swear by it! Old Navy has everything from tanks to quarter zips to leggings to bras, and more! This brand also has lots of plus size options, so everyone can find workout gear. As a final bonus, Old Navy has sales so often, you'll rarely have to pay full prices (which are already low)!
Pictured above is the Go-Dry Keyhole-Back Tank available here http://oldnavy.gap.com/browse/product.do?cid=10308... on sale for $12 (originally $19.99)

C9 By Champion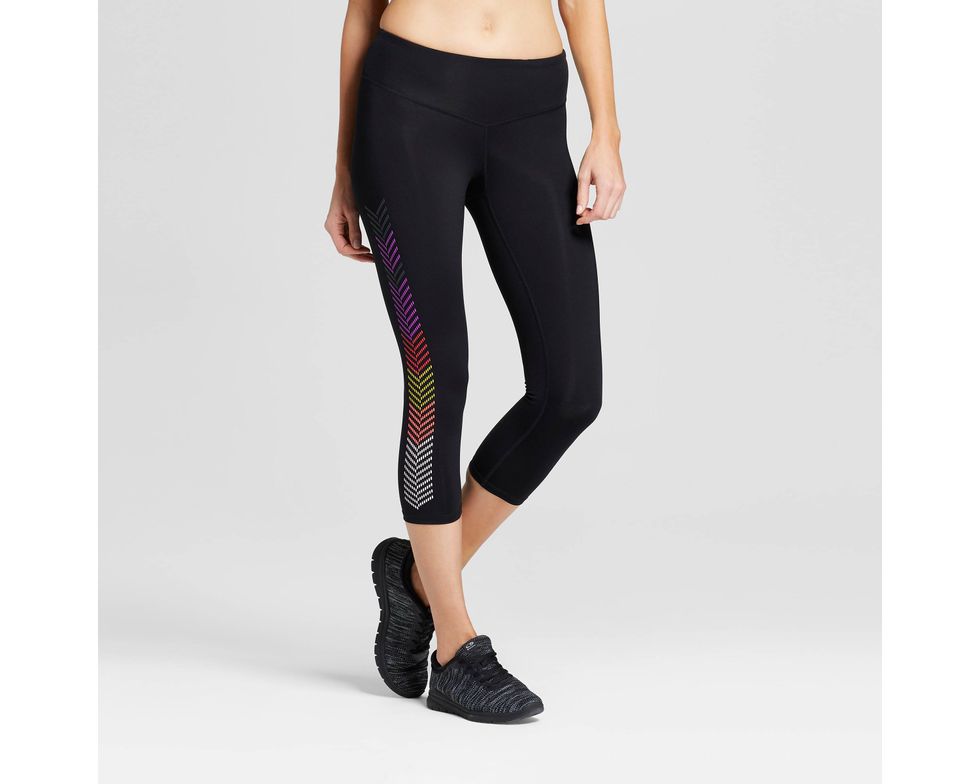 Image Credit: Target
C9 is a Target-exclusive brand owned by Champion. Prices range from around $10-$40, but you can often find items on sale or clearance. You can find C9 gear for running, yoga, and everything in between; plus you get to take a trip to Target, which is always a good time!
Pictured above are the Women's Embrace Arrow Printed Capri Leggings available here https://www.target.com/p/women-s-embrace-arrow-pri... on sale for $30 (originally $32.99)

H&M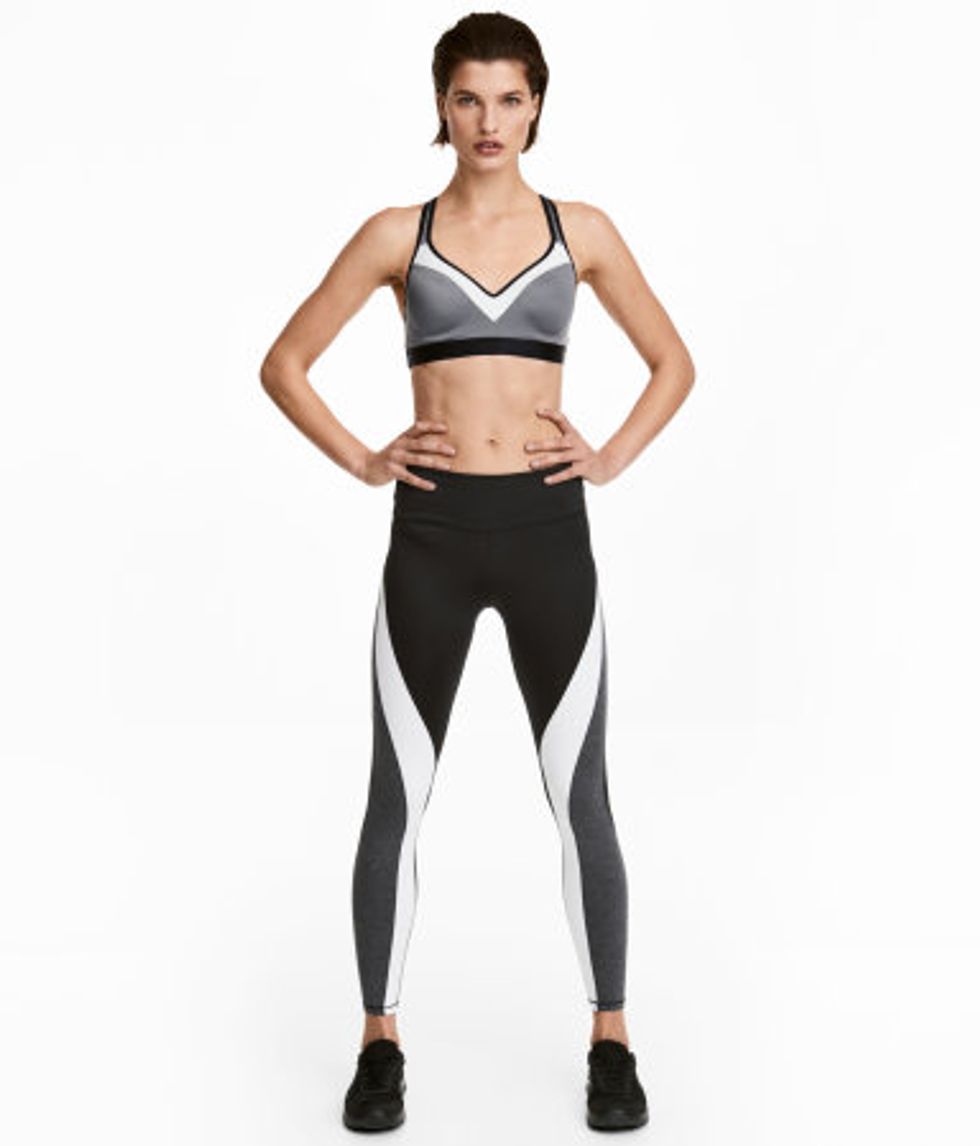 Image Credit: H&M
If you're looking for activewear that you can get away with wearing outside of the gym, H&M's sportwear is perfect for you! Most of the designs from H&M's sportwear line feature lowkey colors and chic designs, like the leggings shown above. Prices range from about $9 to $129, with heavy weight, winter items being the priciest. This is a great place to buy gear for exercising outdoors or indoors; you can also buy plus sized clothing here!
Pictured above are the Sport Tights available here http://www.hm.com/us/product/69181?article=69181-K for $24.99