Vacation season is nearing for winter getaways and spring break planning! With all the exciting escapes and foreign destinations to travel to, it's hard to find places that stand out and present an alternative experience. For some people, a haunted hotel or visit to a creepy castle is highly appealing and puts a twist on a typical escape. Darker wonders are not too hard to find if you know where to look. From hotels to castles and everything in between, I've wrapped up five of the spookiest places to travel to. Which one would you head to next?
1. The Crescent Hotel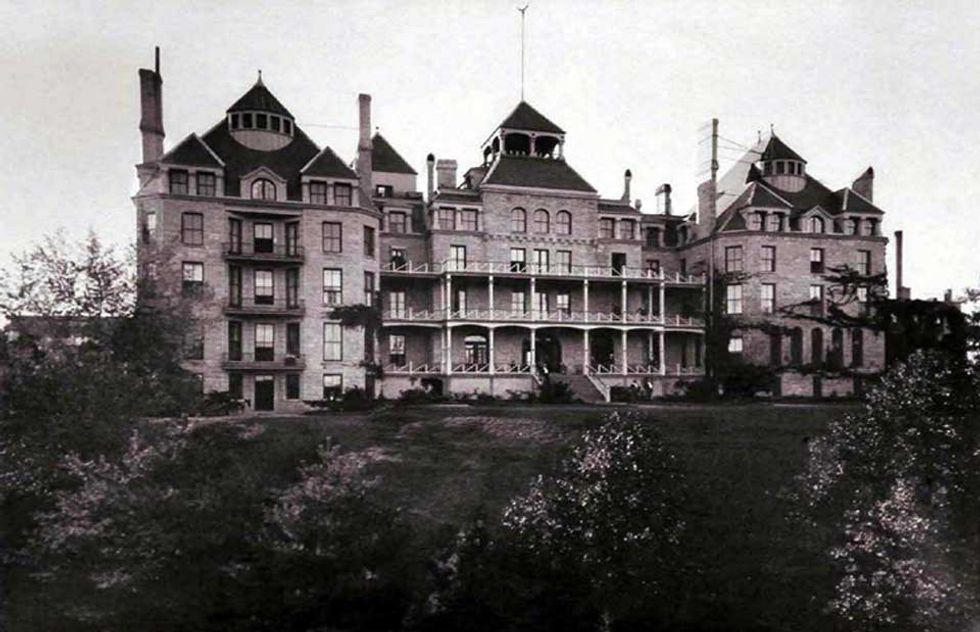 Located in Eureka Springs, Arkansas, The Crescent Hotel has been around for many years with quite a history. With 15 acres of land around it, there are many activities ranging from hiking, dining, and even a spa. Originally built as a resort for the elite and famous icons in 1886, it soon fell into disrepair and eventually was turned into a college until 1934. Norman G. Baker, who had been driven out of Iowa for practicing medicine without a license, became the new owner and claimed to have "cures" for many illnesses. After being used by Baker as a "hospital and health resort," it was finally purchased and later renovated by new owners in 1997. The Crescent Hotel has been recognized as "America's Most Haunted Hotel" as well as being listed on the National Register of Historic Places. There are supposedly eight spirits that haunt the hotel, one of them being Norman G. Baker himself.
2. Sedlec Ossuary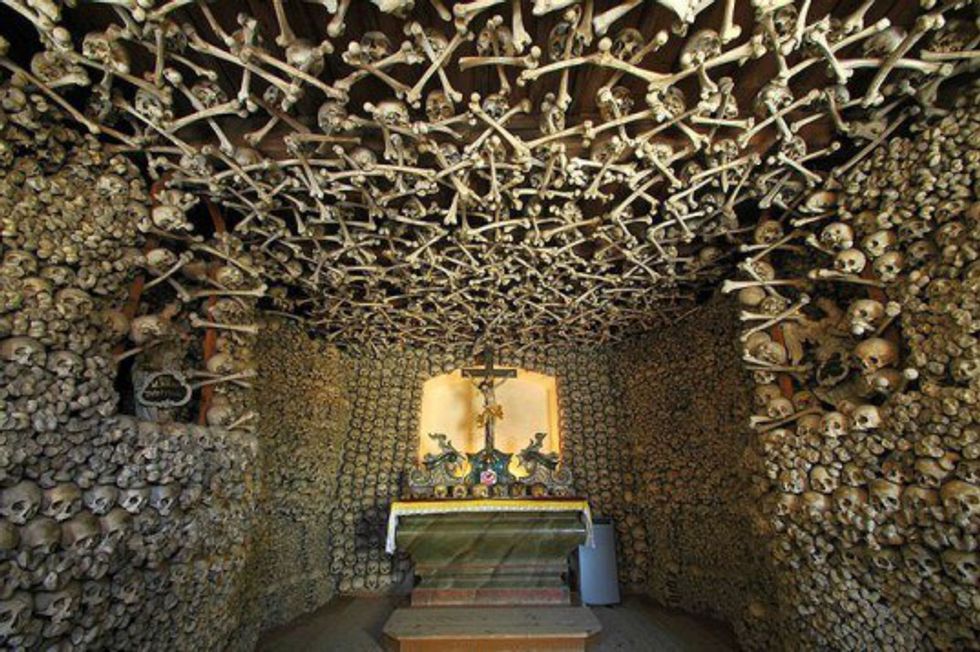 Located in Sedlec, Czech Republic, The Sedlec Ossuary lies beneath the Cemetery Church of All Saints. The bones from the cemetery make up the chapel in intricate designs and decor first started by a half-blind monk in 1511. Later in 1870, the present arrangement of the bones was created by Czech wood-carver František Rint, who even formed his name in bones on one of the walls. The four corners of the chapel are large bells constructed by the bones. There is also a large chandelier made up of all the human bones in the body. The ossuary is estimated to be created from the bones of 40,000 people.
3. The Museum of Death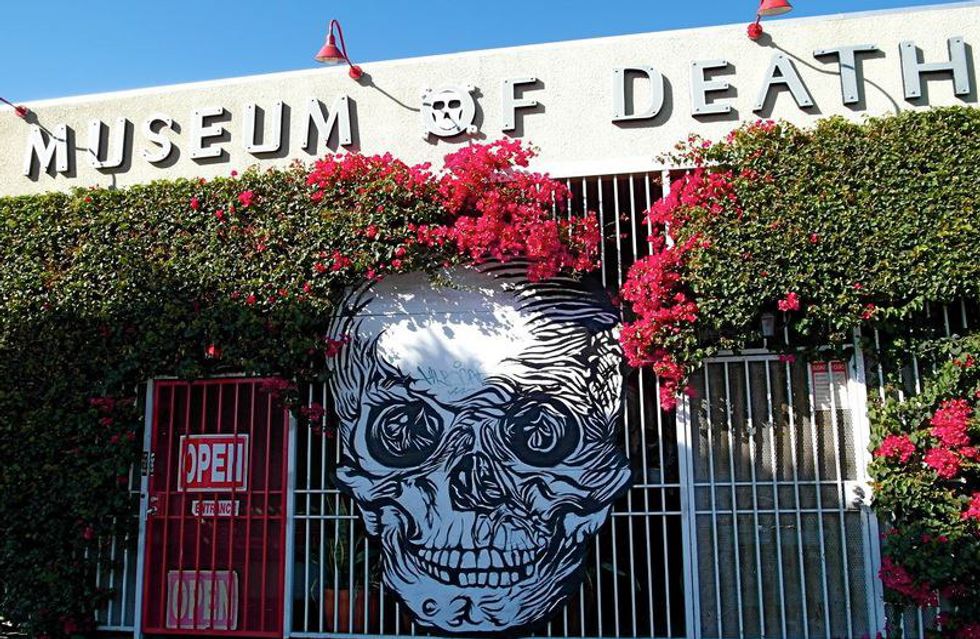 Head to Hollywood, California for The Museum of Death, which is called a "controversial art gallery" of the "world's largest collection of serial murderer artwork." Here you can find photos of the crime scene from Charles Manson, Henri Landru's severed head (the Blue Bear of Paris), and body bag and coffin collections. It doesn't stop there! There are also videos of autopsies, serial killers, and Heaven's Gate recruitment videos. This self-guided tour is the ultimate death education museum and is located in a great place for other attractions and vacation spots!
4. The Stanley Hotel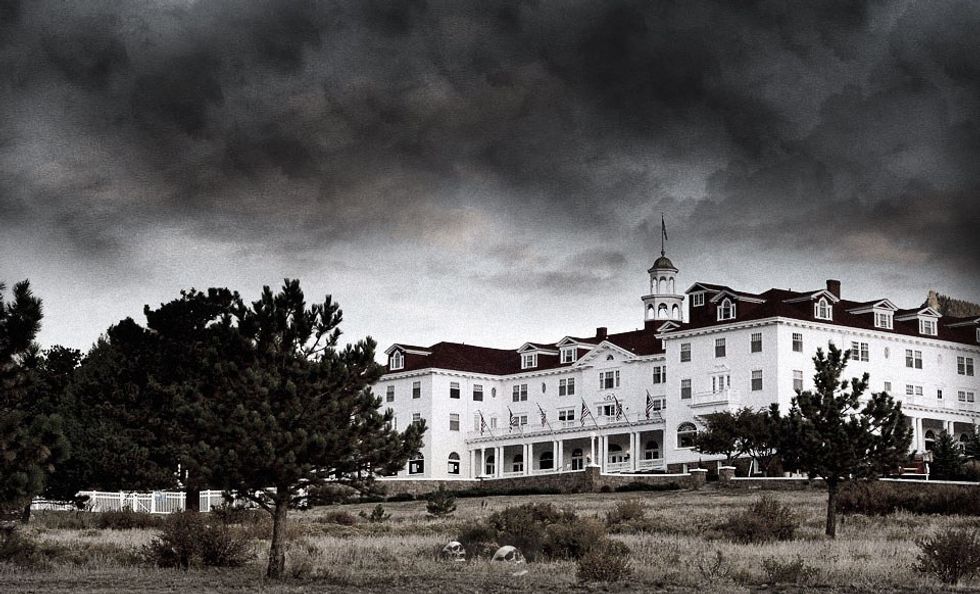 The Stanley Hotel is famous for the inspiration behind Stephen KIng's The Shining. It's location in Estes Park, Colorado where guests have a beautiful view from all directions. Opening in 1909, it is also known for its beautiful architecture, location, and visitors. It has been named one of America's most haunted hotels. Original owner Freelan Oscar Stanley and his wife Flora have been seen haunting the hotel, and it has been known for being haunted since the 1970s. After Stephen King's one and only night stay at The Stanley Hotel, he was inspired to write The Shining.
5. Chillingham Castle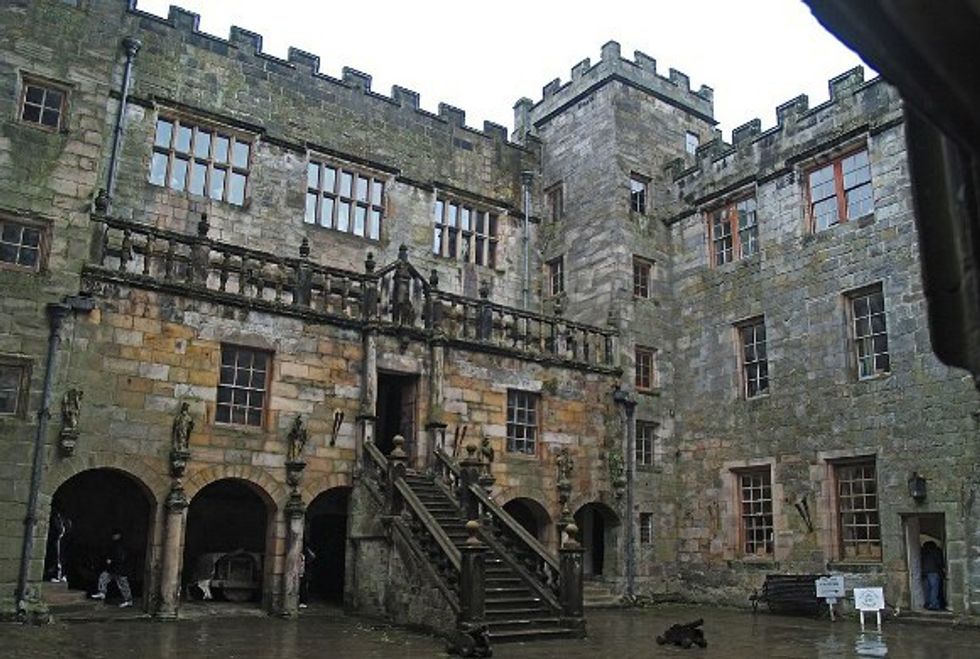 The United Kingdom may have a vast amount of castles, but none other like Chillingham Castle. Located in Northumberland, UK, the continuous bloodline of the Earls Grey ruled the castle for many centuries since 1246. These same lords also built the castle's well-known dungeons and torture chambers where prisoners scratched their diaries in the walls. Here lie old uses of punishment from the past. Not only can you have functions or a wedding here, but the castle is also known for its ghost tours. You can even stay in one of the apartments in the castle… if you dare!