1. Anything is possible.

The Cleveland Indians lost many key assets to their team, yet in the 2016 season, they kept pushing forward, surprising everyone. So many people doubted them and told them they just couldn't do it after so many injuries plagued their team. Despite all of that, they taught me that anything is possible no matter what people may say, or what circumstances occur.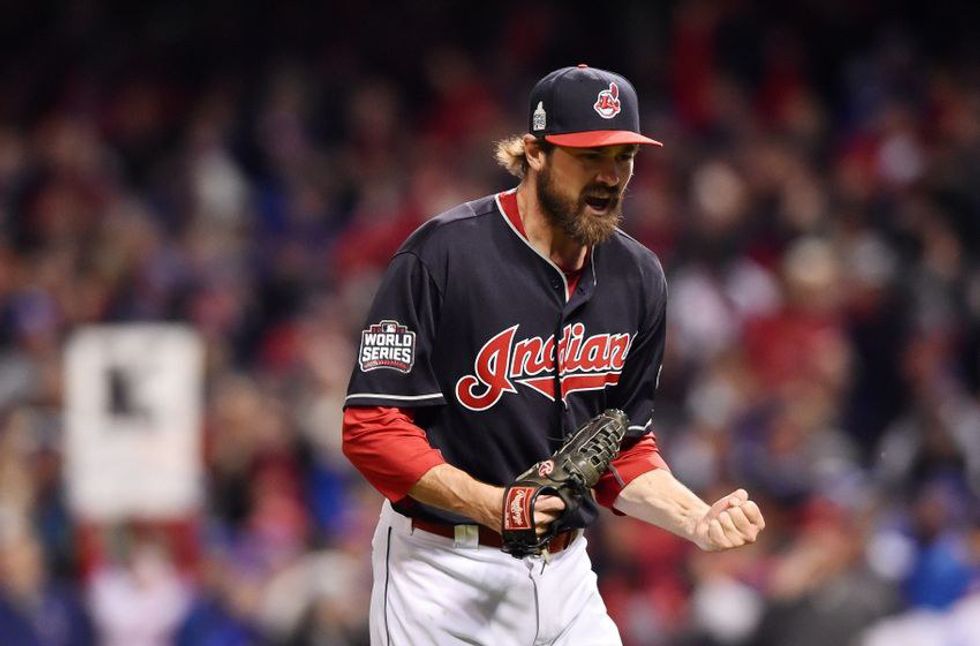 2. Some of the best things in life are unexpected.
Let's be honest, there were many unexpected things that happened to the 2016 Cleveland Indians. Did anyone expect them to sweep the Boston Red Sox in the ALDS? How about that inside the park home run by Tyler Naquin? Going back to point number one, so many people didn't expect them to make it to the World Series, either. That's why some of the sweetest things in life are the most unexpected.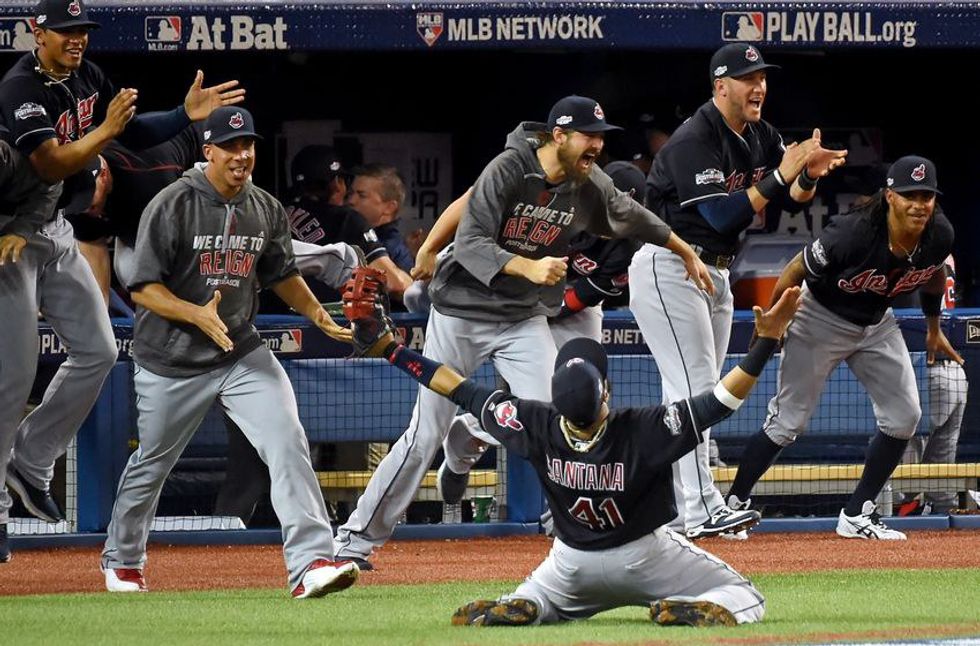 3. Teamwork is everything.

One of the biggest reasons the Cleveland Indians were successful, if not the biggest, was that they worked well as a team. They worked better than well, they were amazing. They are a team that truly cares about each other, and a team that wants each other to succeed. If one teammate was down, the rest worked to pick up the pieces. If something didn't work out the way they expected, it was okay because they had each other. They worked hard together, therefore got to celebrate together.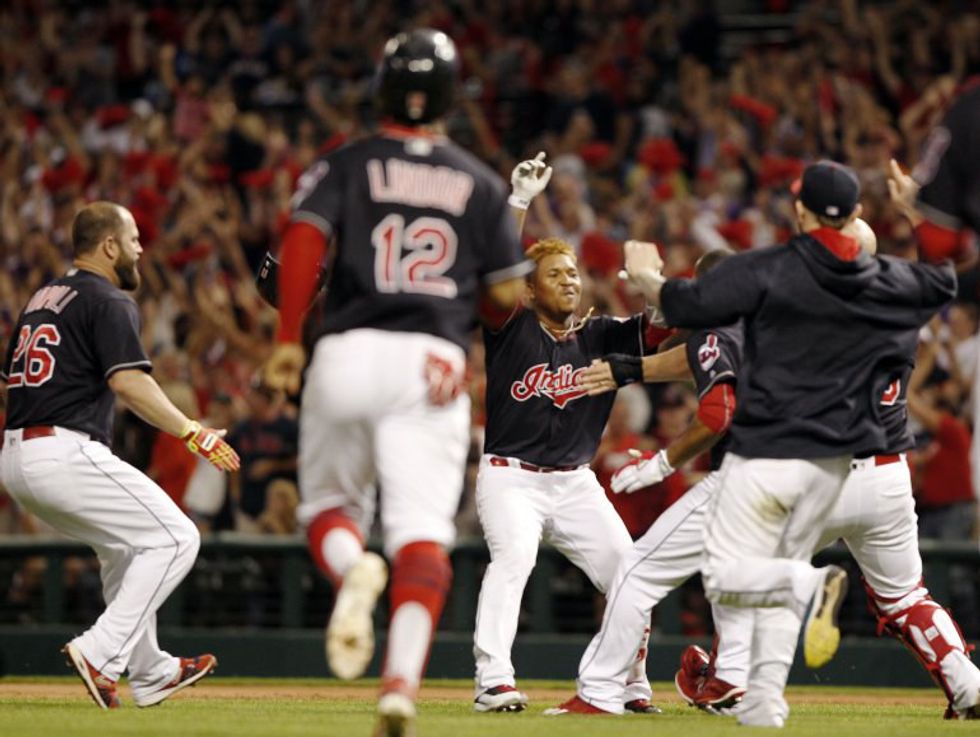 4. Be confident in your abilities, and everything will fall into place.
If the Indians weren't confident this season, I don't know what they were. It was obvious in everything they did. Every play they made, every ball they smashed out of the park. Every celebration they had, every jog around the bases. The almost robot-like confidence of Corey Kluber, for instance! That man has guts! All throughout the playoffs, they never really seemed unsure. They always looked confident, and positive that they could go all the way.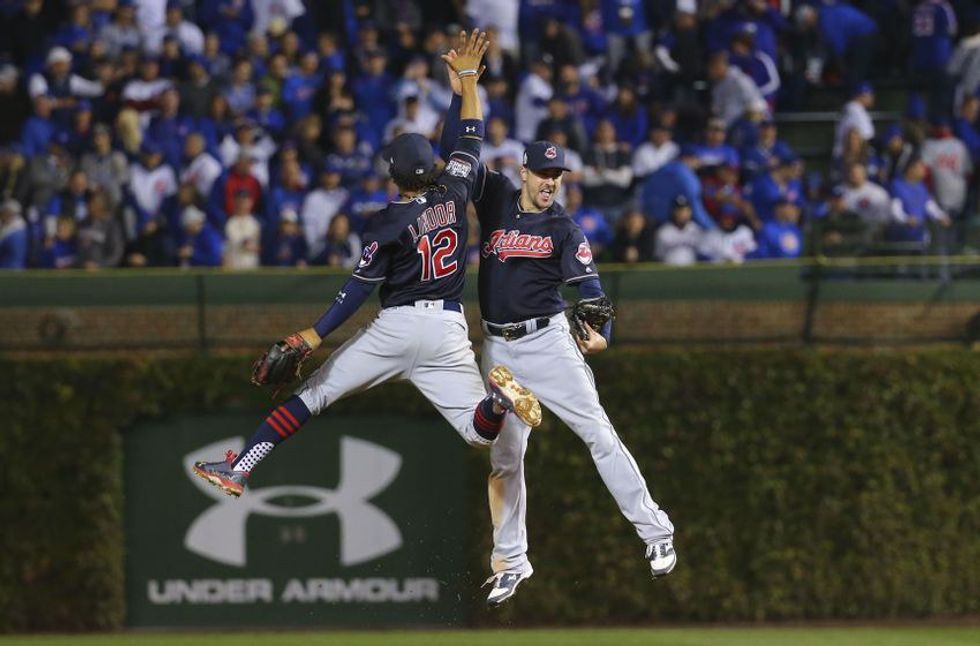 5. Things don't always happen the way you want them to, and that's okay.
This last point is one of the hardest for me to write about, but also the most important thing I've learned. We all know, unfortunately, that the Cleveland Indians lost to the Chicago Cubs in game 7 of the World Series. It was despair, it was disappointment, it was agony. It was coming so, so, SO very close, but not quite grabbing it. It was a sleepless night and a rough morning. I have to admit, it was also lots and lots of tears.
What it also was, however, was learning. It was learning how to move forward after I had the worst heartbreak that I've ever had due to sports in my lifetime. It was learning how to ignore what everyone said about the Indians after it was all over, knowing in my heart that they did all they could. It was learning to forgive them for breaking my heart. After all, they gave me one of the best rides of my life. It was up, it was down, but it was unforgettable.
After thinking about it for awhile, after the healing was complete.. I was able to look at it through a new lens. The Cleveland Indians are nothing to laugh at, or be ashamed of. They worked hard through injuries, and they surprised us all. They went to game 7 of the World Series, only losing by one run. To think, they made it that far after all they went through. They were, and are, a fantastic and extremely talented team.
I am so proud to be a Cleveland Indians fan.