When I first moved back to Cleveland after graduation, it was a bit of a change all at once. I went from being a college student one day to being a young professional in the business world the next. It took a while to get into a routine with all aspects of my work week, especially finding a workout that I loved. I was used to going on hikes with my friends, spin classes with my sorority sisters and jogs around campus. I found myself in a new city, even though I grew up in a suburb of Cleveland, asking around for workout suggestions, trying out new classes and making friends!
Here's a roundup of my top 5 go-tos in Cleveland when you are looking for a fun group workout. So grab a buddy and choose one of these out today!

1. Harness Cycle
Harness Cycle is one of the most popular spin studios around. It's located on West 29th and Detroit Avenue in Ohio City. With the opening of this cycling studio in 2013, the Ohio City area began to transform.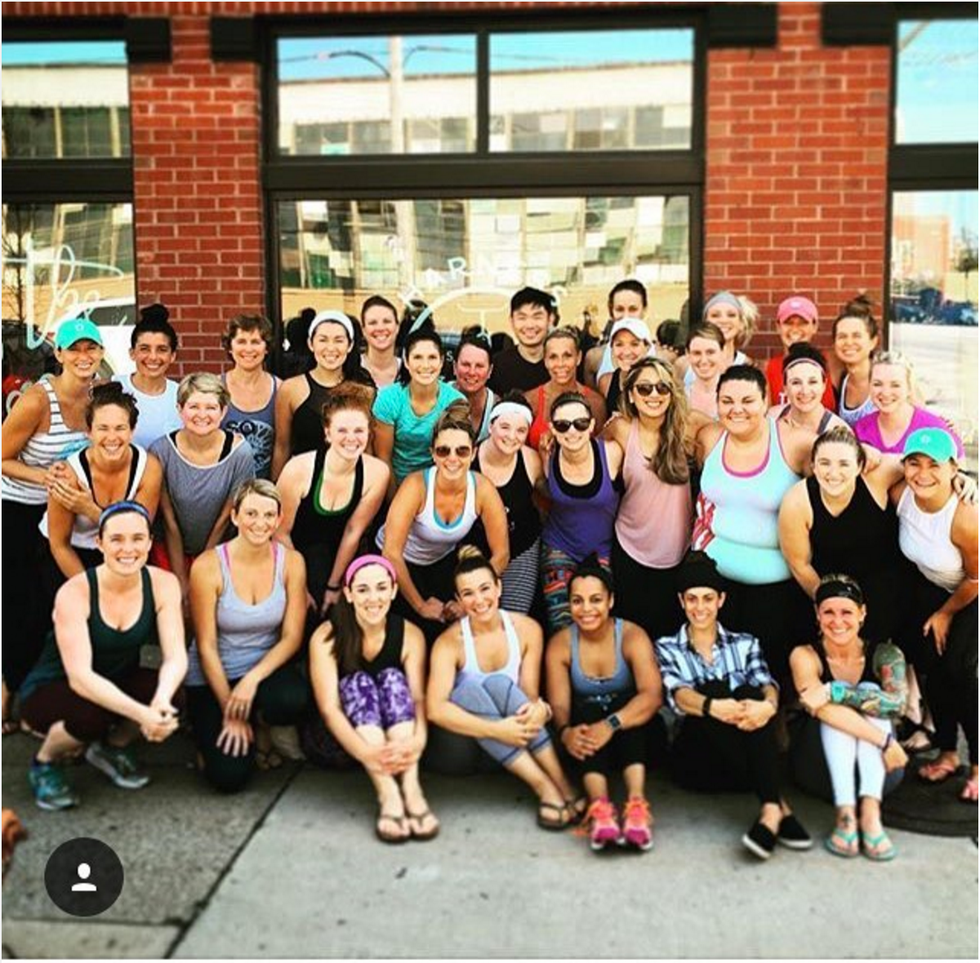 2. Orangetheory Fitness
Orangetheory Fitness is one of the most unique workouts around and has a location in Rocky River. The one hour class involves cardiovascular and strength training intervals and much more. Their goal is to burn more calories, even after leaving the studio, which they refer to as the Orange Effect. Check out their video to learn more about what exactly Orangetheory Fitness is:
</div>

3. Inner Bliss Yoga Studio
Inner Bliss Yoga Studio offers a variety of classes, located in all of the hot spots of our city! With locations in Cleveland, Rocky River, and Westlake, Inner Bliss is one of the hottest spots around when it comes to yoga. From classes for kids to unique workshops and events, there is always something on the calendar to participate in.



4. Fitworks
I attend Heidi's Zumba class every Tuesday and her Club Vibe workout on Thursday nights at the Rocky River Fitworks. They also have locations in Mentor, Parma, Highland Heights, and Willoughby. I love the energy in the room and enjoy letting off steam by breaking out dance moves to "Uptown Funk", Lil' Jon's "Outta your Mind" ft. LMFAO, "Girly Things" and many more. Jumping around with friends, while working out different muscles with squats, jumping jacks, and more never fails to be a great time and an intense cardio workout.
[facebook https://www.facebook.com/plugins/post.php?href=https%3A%2F%2Fwww.facebook.com%2Ffitworksrockyriver%2Fphotos%2Fa.200305459991419.48351.200305203324778%2F1193790270642928%2F%3Ftype%3D3&width=500 expand=1]

5. Cleveland Plays
Not much of a fitness class person? No problem! Cleveland Plays is a sports and socials club that offers sports like beach volleyball, floor hockey, and more. It's a great way to get a workout in while still having a good time with your best buds.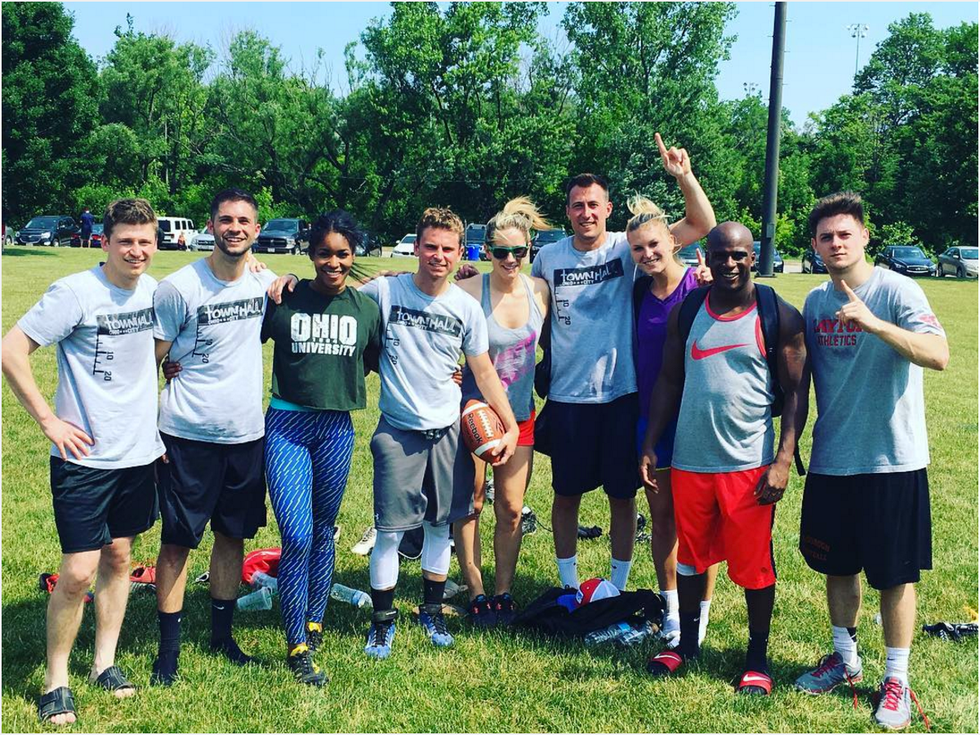 What's your favorite Cleveland workout? Share your thoughts in the comments!