You will learn SO much about the band and everything about the girls. Definitely a must-watch for your Netflix queue this month!
5. Each Member's Backstory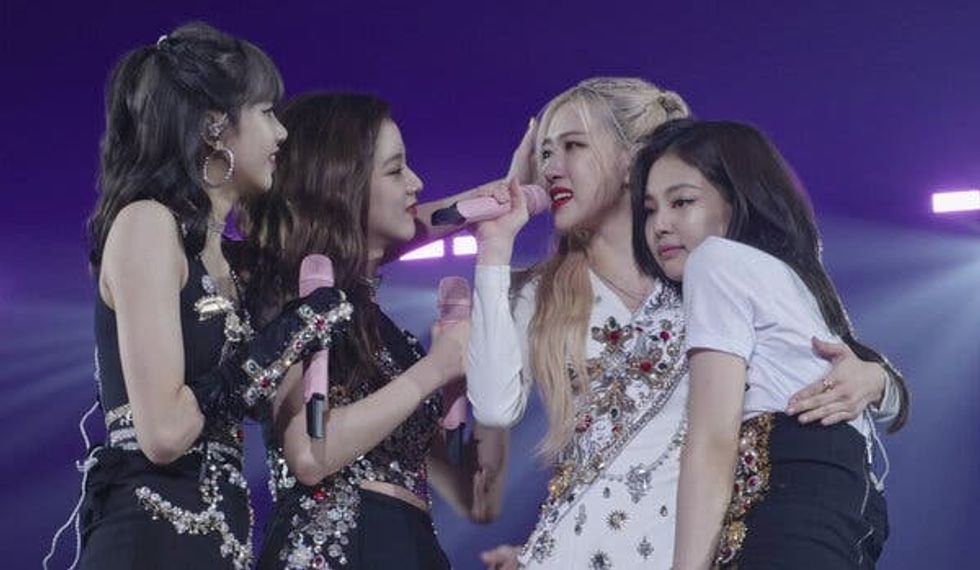 Netflix
If you're a BLINK, you know that 3/4 of members (Rose, Jennie, and Lisa) are all from abroad. When YG entertainment was hosting auditions, these members took the opportunity to achieve their dreams. It is a heartbreaking tale when you leave your family behind to live in a foreign place. However, when it was the four of them they just clicked. A beautiful anecdote on how BLACKPINK formed.
4. ROSE'S SOLO: A SNIPPET
Rose is the second member to be debuted with a future solo after Jennie. Rose's distinct, powerful voice is heard beautifully over chords written by Rose herself. Perhaps, we will see "Songwriterse" (Blinks get it).
Rose is seen hesitant in sharing her intimate thoughts because she is scared of being judged. Whatever it is, I am positive that the K-pop world will not be ready for such angelic vocals. She is the main singer for a reason folks.
3. Jennie's Response To Her Haters
Jennie has been heinously accused of being lazy and having a "bitchy" face. Famously dubbed, "YG's Princess," we know from Lovesick Girls that Jennie is her own person, "I didn't want to be a princess, I'm priceless."
Additionally, Jennie said that when she might look annoyed or upset it is actually her happy face. Not everyone can constantly smile and have to constantly act like they're made up of rainbows. Jennie Kim is a talented main rapper who wishes to be recognized for her talent alone.
2. Lisa's Addiction To Vintage Clothes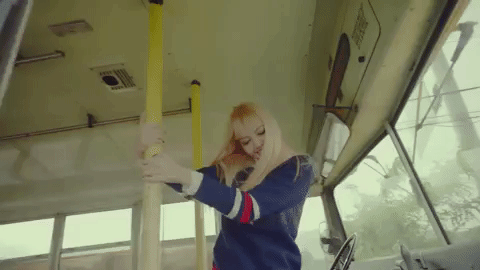 In 2019, BLACKPINK did an interview with Billboard for their new song, "DDU-DU DDU-DU." Jennie and Lisa picked themselves for the question on who spends the most. So, it is no surprise that Lisa is a lover of fashion, especially stopping in vintage stores to find the hottest finds. We learned that Lisa's mother controls her money, however, Lisa admits she really doesn't listen to her mom's warnings on spending too much. At least she apologizes.
1. The Four Of Them Just Clicked
So many trainees were under YG Entertainment though four members would eventually debut as BLACKPINK. The four of them as trainees would go down to the basement and sing songs with Rose playing her guitar. As Jennie said, the time spent as trainees really shapes what K-pop is. Each members has their own distinct personality and it truly shows in each song they do. We appreciate the sacrifices, the lack of sleep, the aches of BLACKPINK.
So please, everyone stream THE ALBUM and watch "BLACKPINK: LIGHT UP THE SKY" released via Netflix.