We all scroll through the radio stations in the car every once in a while, whether its because we lost signal to our favorite one or we are just bored with the same ol' songs every day. You know when you're going through and you hear a song where you're just like "I forgot this existed!" and before you know it, you're singing every word? Yeah, me too. Like, 95% of the time. If you're like me and LOVE some good throwback music, here's a list of songs from every genre that have gotten lost in time, but never truly forgotten (all gifs from Giphy).
1. "Big Pimpin'" - Jay-Z ft. UGK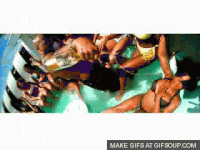 Jay-Z gives us a ballad about, you guessed it, pimpin' big in NYC. Jay-Z's rhymes paired with that catchy beat is just bound to get stuck in your head for the rest of the night.
2. "Mr. Brightside" - The Killers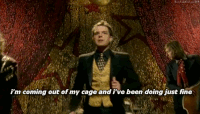 If you say that you don't know any of the words to this song, you're the worst kind of person... a liar. This classic has left stamps of its lyrics on 99% of the population, and has a forever spot in my soul.
3. "Lose Yourself" - Eminem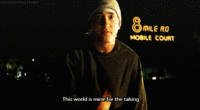 This song always leaves me feeling like I could sign a record deal and launch my career as a rap/hip-hop legend... and craving spaghetti.
4. "Courtesy of the Red, White and Blue (The Angry American) - Toby Keith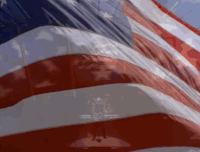 A ballad for the ages that brings the overly patriotic American badass out of all of us.
5. "Drop It Like It's Hot" - Snoop Dogg ft. Pharrell Williams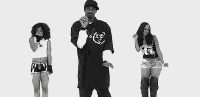 SNOOOOOOOOOOOOOOOOOOOP!
6. "Boulevard of Broken Dreams" - Green Day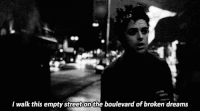 This song makes me want to walk down a lonely road, preferably a dark one, and reflect on all of my life choices. Nevertheless, it's still a fantastic song.
7. "My Boo" - Ghost Town DJs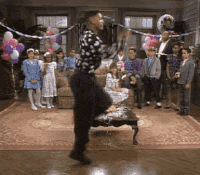 The "running man" has brought this one back, and I couldn't be happier.
8. "I Write Sins Not Tragedies" - Panic! At The Disco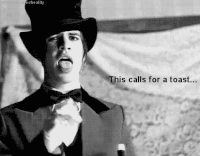 If your friends don't "chime in" by screaming the chorus at the top of their lungs in the car with you, it's time to leave them there and find new friends. Also, did anyone ever tell the groom what his bride has been up to?
9. "Semi-Charmed Life" - Third Eye Blind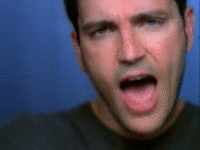 A life anthem for all of us. Third Eye Blind has recently released another album. My inner child is tingling.
10. "Baby Got Back" - Sir Mix A Lot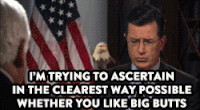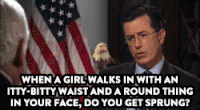 Nicki Minaj sampled this in her song "Anaconda" in 2014. Take a minute to realize that some people have heard that, but not the REAL jam that the sample came from. Now, cry.
11. "Sk8er Boi" - Avril Lavigne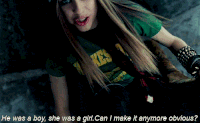 Sk8er boi, you would be good enough for me. It's what's on the inside that counts.
12. "Milkshake" - Kelis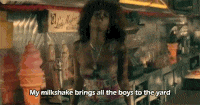 It's day 4. The milkshake is curdled in the yard. There are still no boys to be found.
13. "Get Low" - Lil Jon ft. Ying Yang Twinz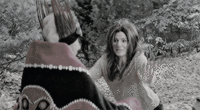 The real question is which version is better: Lil Jon's or Sandra Bullock's?
14. "Hey Ya!" - Outkast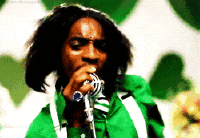 You've heard the song, but have you ever really listened to or analyzed the lyrics that you knew by heart by the age of 10? Do it.
15. "Check Yes Or No" - George Strait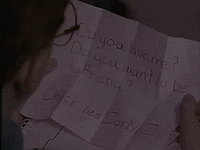 You don't have to be a country lover to know this song. My hardcore rocker/screamo friend even knows the chorus. Don't try and tell me you don't. I don't like liars.
16. "Ride Wit Me" - Nelly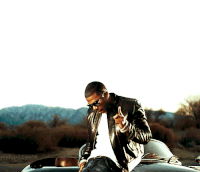 "Ayyyyye, must be the monaaayyy!" - frequently screamed lyric
17. "Hollaback Girl" - Gwen Stefani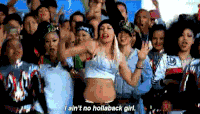 This song made all of the shit B-A-N-A-N-A-S when it came on. Still does.
18. "I'm Like A Bird" - Nelly Furtado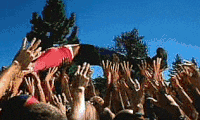 If "Whoa, Nelly!" wasn't the album of your childhood, you may want to have a conversation with your parents. Another great product from this album was "Turn Off The Light", both of which were top 10 hits.
19. "Pony" - Ginuwine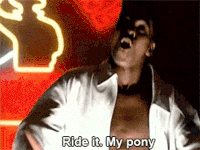 Even though I can't hear this song without seeing Channing Tatum's half naked body in my mind, it's still one of my favorite songs to hear. Instant day brightener when I hear that funky beat at the beginning.
20. "U Got It Bad" - Usher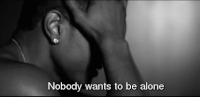 Usher made me fall in love with a person I met at the grocery store with this one. Beautiful lyrics, beautifully sung.
21. "Cleanin' Out My Closet" - Eminem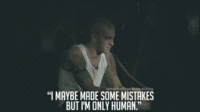 As sad as these lyrics are, Eminem really hit this one out of the park.
22. "Poison" - Bel Biv Devoe
Why would you kiss her if she is poison? That just doesn't sound very smart,
23. "Gangstas Paradise" - Coolio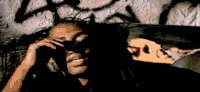 10/10 would recommend listening to Weird Al's parody of this song.
24. "No Diggity" - Blackstreet ft. Dr. Dre and Queen Pen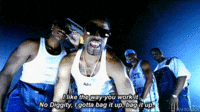 As great as Anna Kendrick is at rapping this song, nothing tops the original.
25. "No Scrubs" - TLC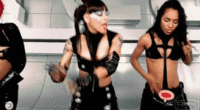 This song has had some girls accepting nothing less than the best since its release in 1999.
26. "Gin & Juice" - Snoop Dogg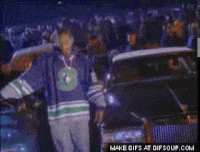 Snoop D-O-double G cranked this bad boy out in 1993, before I was born. Regardless, I still know every word.
27. "It Was A Good Day" - Ice Cube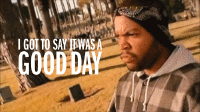 The first time I heard this may have been on Grand Theft Auto, but that doesn't mean that it isn't a great song.
28. "What's Your Fantasy" - Ludacris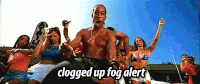 Another song that I knew most of the lyrics to that I probably shouldn't have at a young age.
29. "Thriller" - Michael Jackson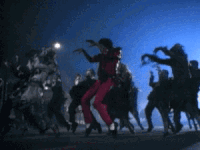 Dubbed as the "King of Pop," MJ was a hero to many. Despite some allegations made against him, his records continue to sell and be listened to across the world.
30. "Wannabe" - Spice Girls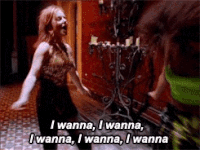 The Spice Girls gave their men some basic guidelines in this staple song from the 90's. If you know the story from A-Z, you are probably a lyrical genius.
31. "It Wasn't Me" - Shaggy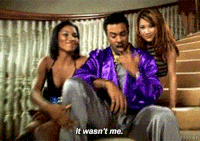 Bro, she caught you in the action. It was probably most definitely you.
32. "Everybody (Backstreets Back)" - Backstreet Boys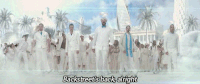 They really were back, and we all wish they had stayed.
33. "I Don't Wanna Miss A Thing" - Aerosmith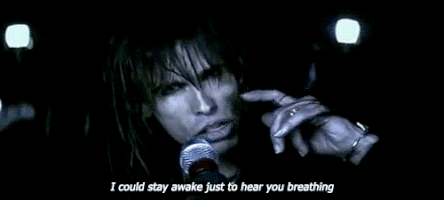 If anyone every legitimately sings this to me, I WILL cry.
34. "Welcome to the Black Parade" - My Chemical Romance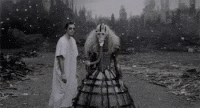 Nostalgia. Nostalgia everywhere.
35. "Misery Business" - Paramore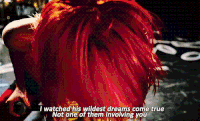 I can't tell if I want to be Hayley Williams or be ON Hayley Williams. I'd be okay with either. #girlcrush
36. "Steal My Sunshine" - Len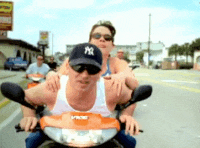 This feel good song makes me want to rip open a popsicle and ride my bicycle around town.
37. "Fly" - Sugar Ray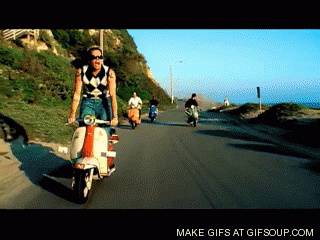 As repetitive as this is, this song will never get old.
38. "Waiting on the World to Change" - John Mayer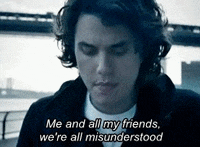 Yes John, we're still waiting too.
39. "Song 2" - Blur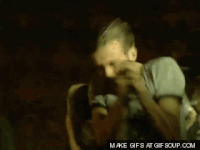 WOO-HOO!
40. "Buddy Holly" - Weezer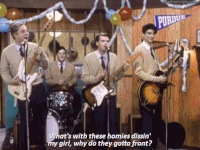 Weezer may have hated this song, but we are glad they recorded it.
41. "Wonderwall" - Oasis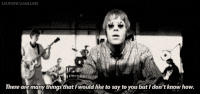 I think millennials were born knowing the lyrics to this song.
42. "Sweet Caroline" - Neil Diamond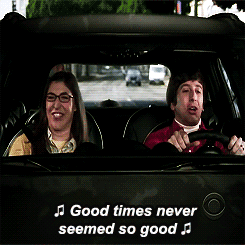 BA BA BAAAAAAA!
43. "No Rain" - Blind Melon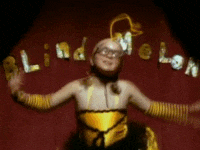 Maybe it's just me who is obsessed with this song, but if you haven't heard it, I highly recommend.
44. "Champagne Supernova" -Oasis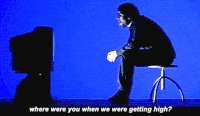 Another song that I truly believe that millennials were born knowing the lyrics to. Coincidence that they are both by Oasis?
45. "99 Problems" - Jay-Z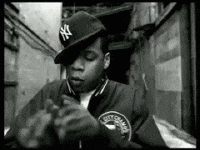 I have 99 problems, and this playlist solves all of them.