At some point or another everyone is expected to read a Shakespeare story in school. The problem is Shakespeare's Elizabethan language can make it hard for a modern audience to get into the story. If you don't feel like reading the Wikipedia page or sparknotes summary, there are more entertaining ways to get the gist of the story.
1. Manga Shakespeare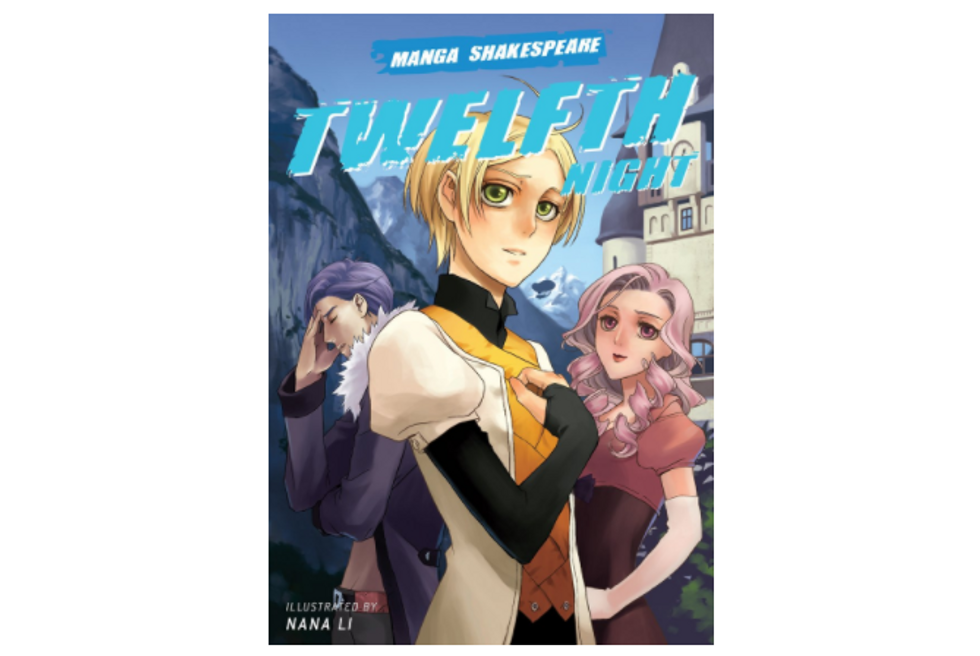 Many of the bard's plays have been adapted in manga form. The Manga Shakespeare series takes Shakespeare's words and puts them in speech bubbles over beautiful art. The manga gives the characters styles that combine period fashion with modern fashion. Having the visuals certainly makes it easier to get into the stories.
SEE ALSO: 5 Teen Movies You Were Too Young To Know Were Based On Classic Lit

2. Miniature Editions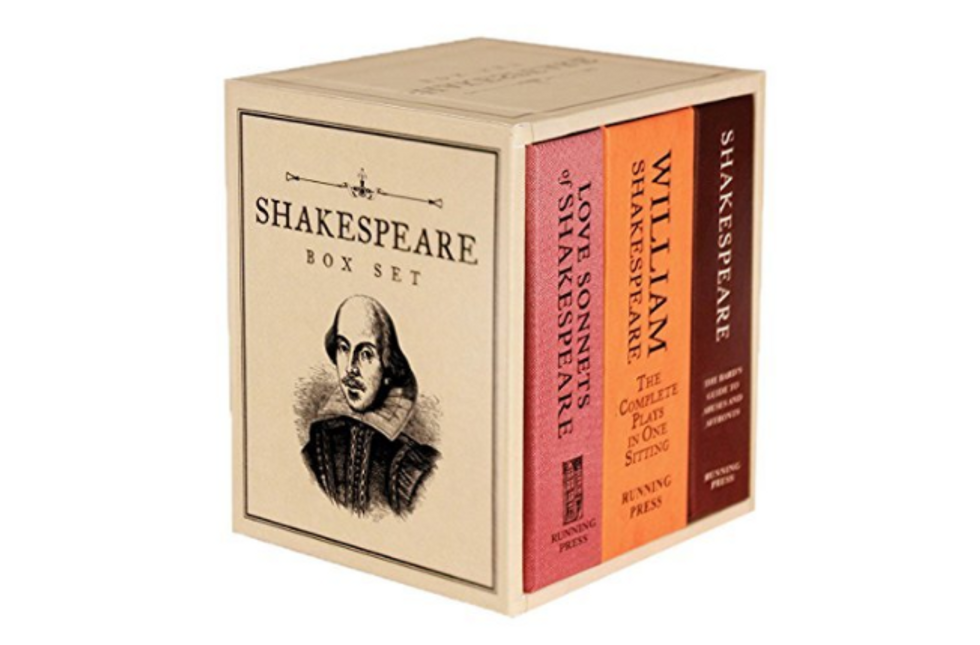 The Miniature Editions box set contains three beautiful little hardcovers, one with summaries, one with the bard's sonnets, and one with Shakespearean insults. The Complete Plays in One Sitting contains summaries of every Shakespeare play. The summaries are pretty short and don't go into much detail, but it's a nice little edition that can refresh your memory and has nice illustrations.
3. OMG Shakespeare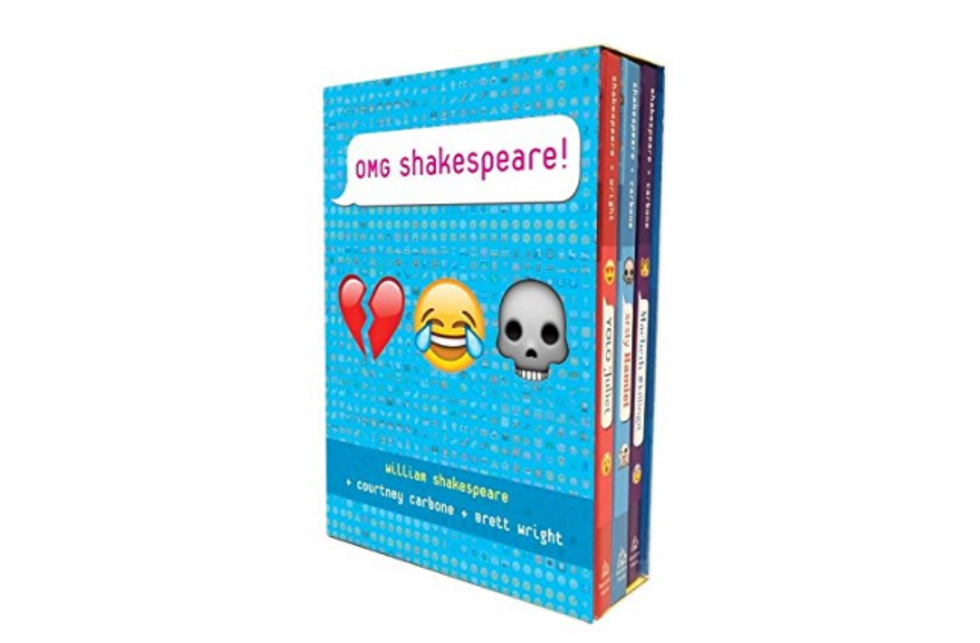 Four of Shakespeare's most famous plays have been adapted in the OMG Shakespeare series: YOLO Juliet, srsly Hamlet, Macbeth #killingit, and A Midsummer Night #nofilter. The plays are hilariously told in the form of text messages, phone notes, and social media check ins using emojis and text shorthand.
SEE ALSO: 6 Jane Austen Adaptations With A Twist

4. The Shakespeare Book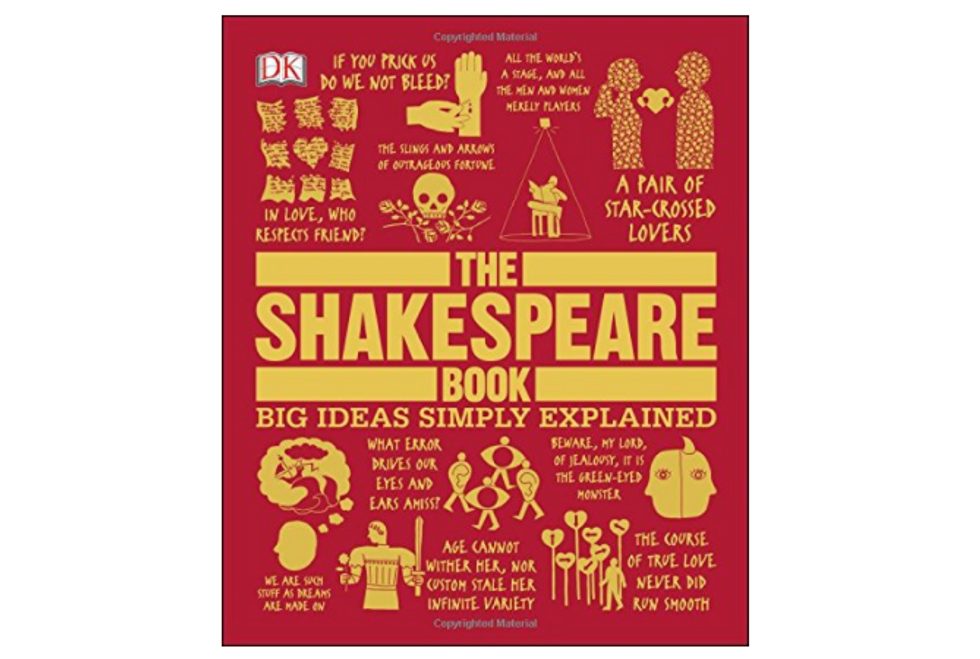 From the Big Ideas Simply Explained series, The Shakespeare Book provides a lot of information on the bard's plays. This book has summaries of the plays, as well as lists of characters, timelines, illustrations, and more. This book also provides information on the bard himself for extra context.
---
Ultimately, Shakespeare's plays were never meant to be read. They were meant to be seen. While these books are fun and can give you a better understanding, it's a good idea to watch the plays live. If you're ever in Atlanta, give the Shakespeare Tavern a visit!