One of my favorite professors once said to my class that we are responsible for making a change. That is was up to us to use our voices and influence to make a difference in the world. She also said that it was our job to take news and keep the momentum going, to keep people talking and thinking. So, when I thought about what I wanted my new year's resolution to be, I realized I wanted to make sure things I feel are important are not forgotten in the new year. It is a time where people need to come together and use their voices against discrimination and hate. It is also a time where we have discussions where people might not always agree. But, this is also a way for us to learn from one another. So I wanted to discuss some of the most controversial movements of 2017.
1. Taking the knee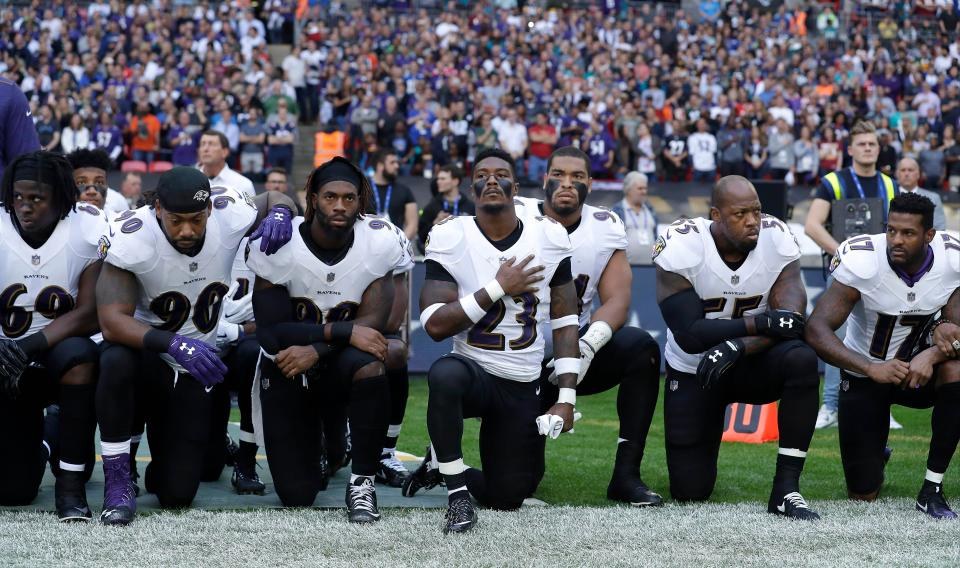 There has been a lot of controversy over athletic players choosing to kneel in protest during the National Anthem. Some say it is a symbol of freedom of speech. Others say it is a sign of disrespect for the men and women who fight for our country. Many people have joined in this protest that seemed to have stemmed from racial injustice.
Started by Colin Kaepernick, a former 49ers player during the 2016 - 2017 season. Kaepernick isn't the only athlete to start a movement like this but his gesture started a chain reaction. Even high school/college teams have joined in, during a time where the Black Lives Matter movement was running in full force. These players risked being benched/not being resigned to raise a message. With researching more about this, I can see both sides. Some feel like it is horrible to ignore something that is meant for the people who are risking or have risked their lives for our freedom. Yet, I also think that this protest is showing that not everyone feels free. In the U.S., we often pride ourselves on being the land of freedom, free speech, and possibilities. But that's not the case for everyone. Especially now where our differences are being magnetized and used to break us apart.
Being born in the city I grew up with people of all nationalities and backgrounds. I miss the days where I didn't wonder if someone was going to judge me or my family based on the color of your skin, the accent in our voices, or where our ancestors were born. Growing up you begin to learn that a social construct like race can define you and sometimes can even be used to determine your value. I feel like protests like these bring very real worries to light at the risk of confrontation. But like I said, this isn't the first of its kind and I don't believe it'll be the last.
2. Pro-choice/Birth control debate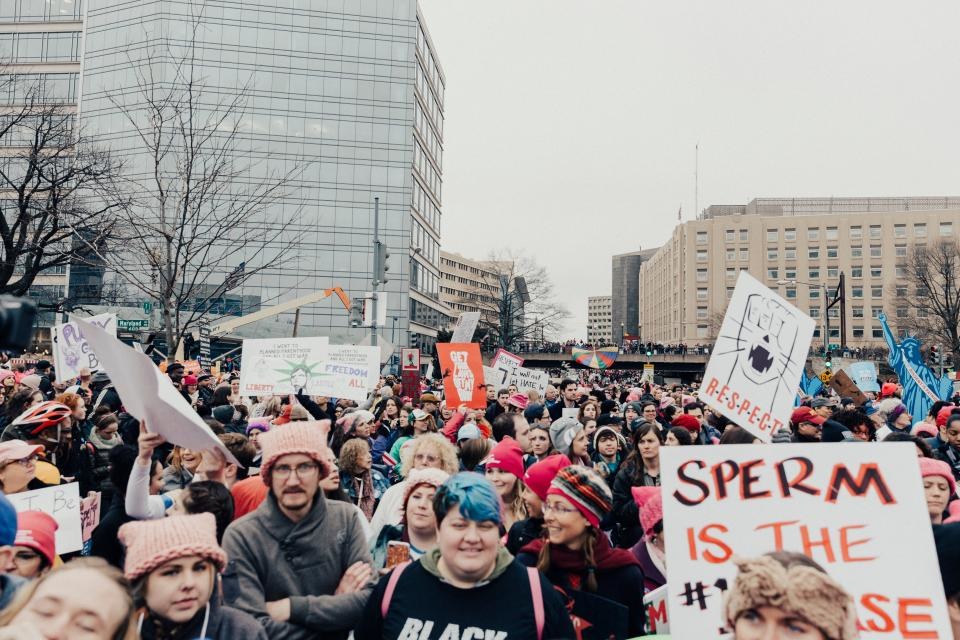 One, if not the scariest moments for women this year was the actions Trump was taking to prevent women from obtaining birth control. This makes it possible for people to deny selling birth control due to religious purposes. This is still an ongoing battle as the rollback has repeatedly been blocked but is still being brought up in court. Some say Trump is fighting for religious freedom. It is very hard for me to look at both perspectives. Woman have fought, and are sadly continuing to fight for our rights to OUR bodies.
I feel like there needs to be a huge sign that states unless you are a woman, stay the hell out of our business. I do not understand why men who have no idea what we women have to go through feel they have the right to take away our choices. Men who stopped plans for male birth control because they didn't like the side effects- there aren't even words to express how I feel about this. At a time where stories of sexual assault were/and are still coming into light, knowledge of how women take part in unhealthy abortions, and the fact that birth control isn't only used to prevent pregnancy were presented. The argument has come up that if people are worried about getting pregnant, they should just not have sex.
People are focusing on the idea that birth control is an excuse for people to be able to have sex without worrying about pregnancy when they need to realize who else this decision affects. It is used for women who have severe PMS pains or migraines, endometriosis, or woman who need to regulate their period or control acne. Religious health organizations say having to provide birth control goes against their beliefs; what about the people who need this medication for their health and well being?
3. Deporting citizens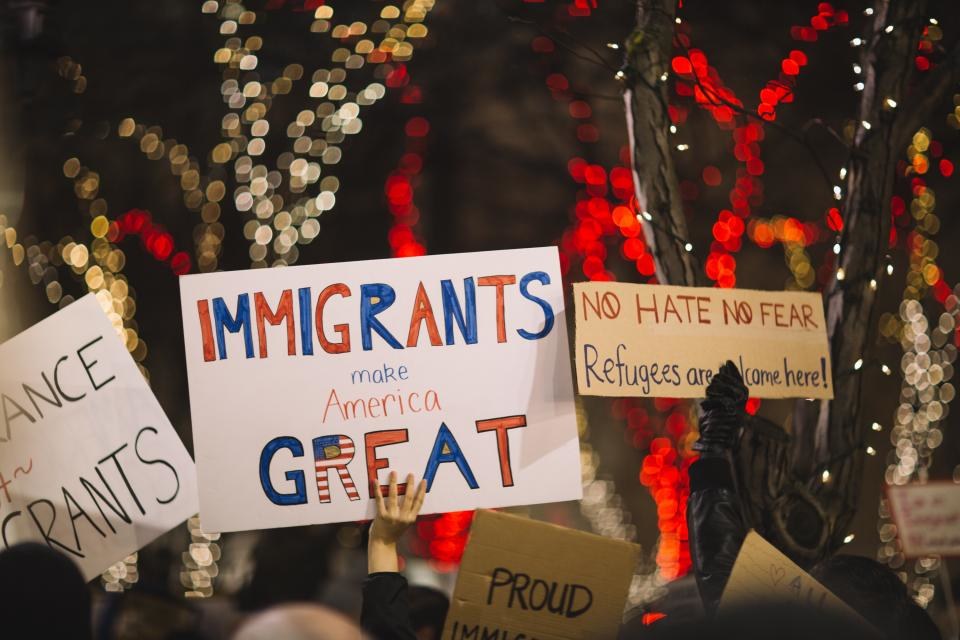 One of the most talked about events recently is, what is happening to DACA the "Deferred Action for Childhood Arrivals"? This program allows undocumented children to be protected from deportation and allows them to obtain workers permits. This program has been fought against, and currently is not taking any applicants. This organization helps children who were brought to the U.S. before their sixteenth birthday. Individuals who wish to go to school and to work to support themselves/their families without fear of being deported. One of the scariest things about 2017 was that it was a time where diversity was seen as something wrong. Our differences were brought out and used against us.
People who came, or have come to the U.S. illegally are trying to make a healthy and safe life for their families. Those who do so are at risk of being sent somewhere that is no longer home. They are sought out by people who accuse them of stealing their jobs (the lowest paying jobs that no one wants to do). Children who were brought here by their parents are terrified of being discovered, and loved ones are separated. Children who are citizens are at risk of having their parents and guardians ripped away from them.
Growing up, I believed that we were a giant mixing pot. Going to college I realized that wasn't the case everywhere. After the election, I realized that being "American" seemed to come with a set of rules. You had to be born in the U.S., you had to speak English (only), you couldn't be too dark, and you didn't have as many choices as you might have thought-- especially if you are female. When the reality is we are all immigrants, and in various cases, some might have forgotten that the land people are so scared of being taken over wasn't ours to take in the first place. This was the Native Americans land, so who are the real illegal immigrants here?
4. Power over consent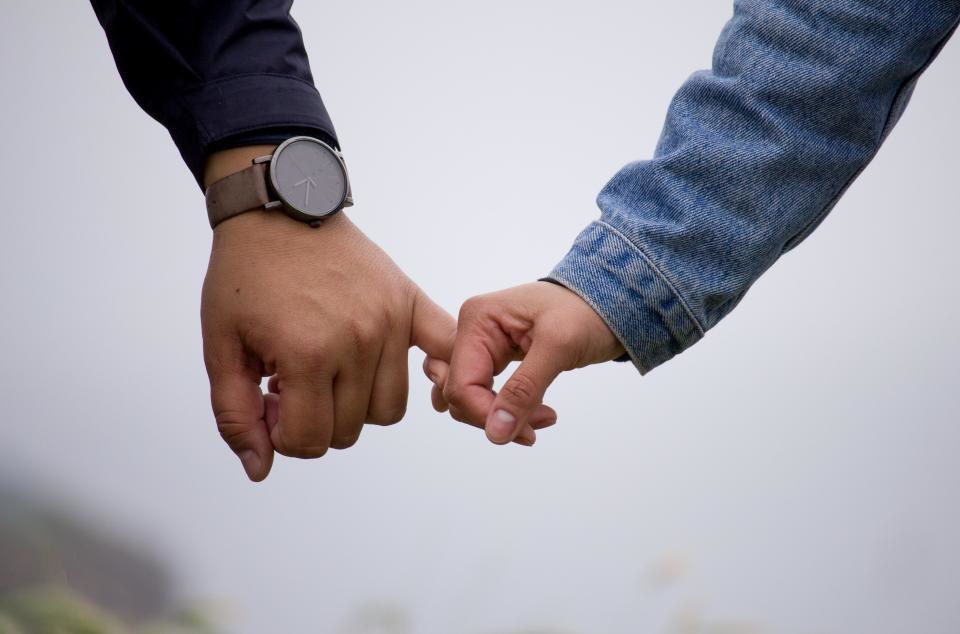 Recently in the media, a lot of people have been coming forward-- especially in Hollywood about sexual assault. Every day it seems we are getting another story about a man or woman who was sexually harassed or assaulted by someone who is viewed as "powerful". Whether it be a famous director, a team coach, or a coworker. A lot of people are asking the question, why is this only coming out now? In one of my classes, my professor talked about the first time he had kissed his wife when they had just started to date. He told us that after the kiss, he had asked her if he had overstepped his boundaries. Of course, it was awkward to ask that, but he made the argument that instead of going through the discomfort of checking with others, we have decided that this "assertion of power" over someone is the norm.
We don't often like to feel uncertain, but we become lost when you assert this "power" over someone else, you are taking away their right to choose. These "powerful" people use reputation, status, and assertiveness to push themselves on others and convince them of things they did not choose to take part in. All of these stories we are reading today show how "normal" these tragedies are becoming.
As my professor so amazingly put it, we should take part in the "slow burn of intimacy", where going through the discomfort of "checking" is the normality, not these acts of "forcing" others. In another one of my classes, we talked about women being attracted to men who display chivalry. We also talked about what we associate chivalry with; a man who does things such as opening doors, dissolving conflicts, etc. Then we discussed how the women in these types of situations look. The woman was described as weak, stereotypical damsel, and more. This made me think because of course, we don't want to have to be weak to deserve to be treated nicely, but that didn't change the fact that it was synonymous.
These are just a few of so many movements that took place in 2017. Now as we enter 2018 I am anxious to see what is in store for us. I feel that the new year will be a time for people to use their voices to empower others. A time for us to stand together against injustice and negativity. It is the time for us to take our future into our own hands. Also, a time for us to reflect and see other people's viewpoints. I don't expect everyone to agree with me just like how I don't always agree with everyone opinions, but I will continue to try to see where others are coming from. So here's to a new year full of possibilities.