I'm in love. This Christmas, I have fallen in love with EVERYTHING Aerie has put out in their stores. From comfy sweaters and sweatshirts to fleece lined leggings WITH POCKETS, Aerie has everything a college girl could possibly need to make their days cozy, merry, & bright.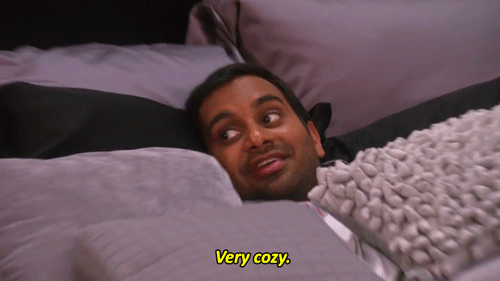 1. The POM-TASTIC! Beanie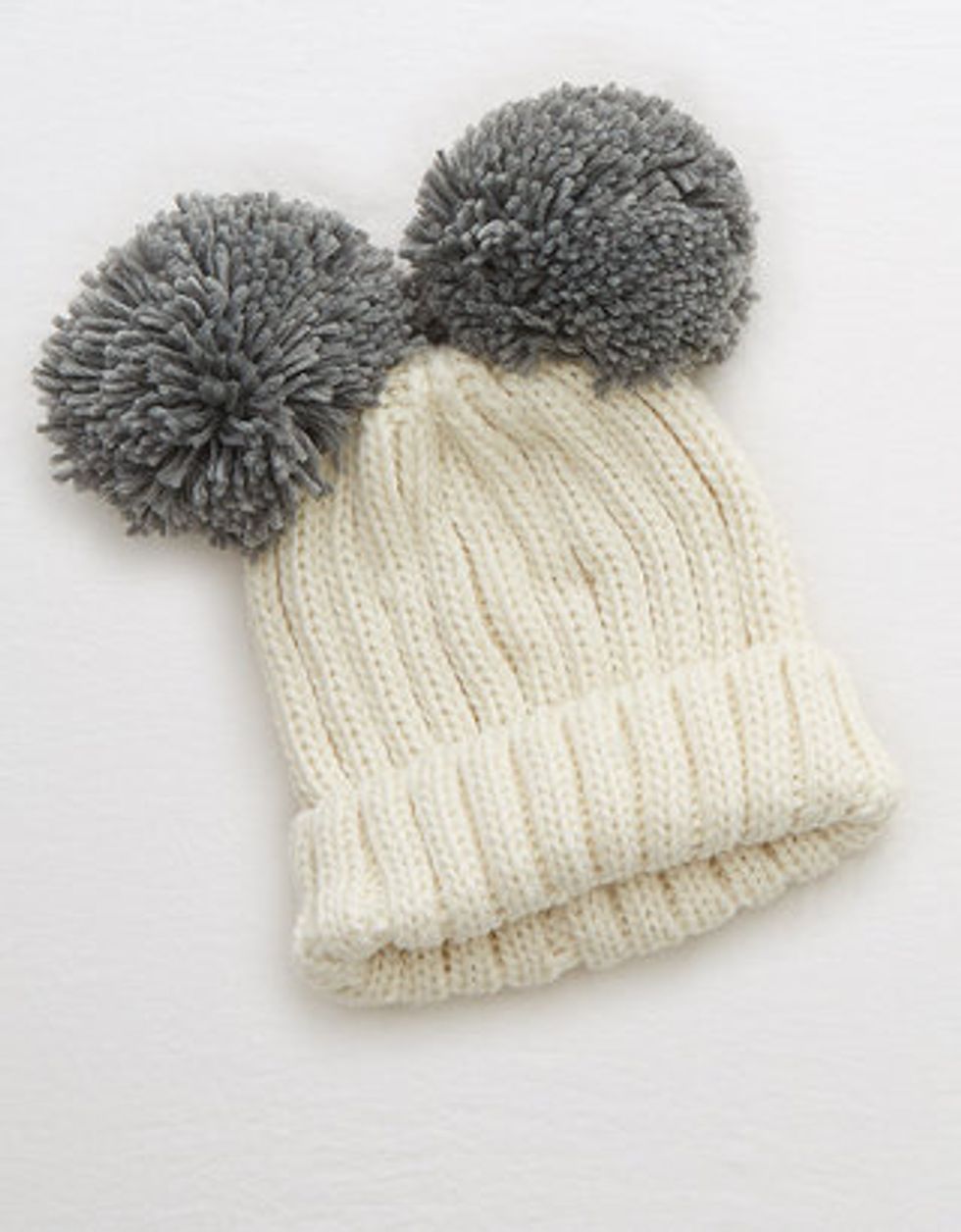 Not only is this beanie reasonably priced, it has interchangeable Pom Poms to go with every outfit you could possibly own. The beanie and the poms come with a button on them so you can mix and match easily. It's super cute and super warm.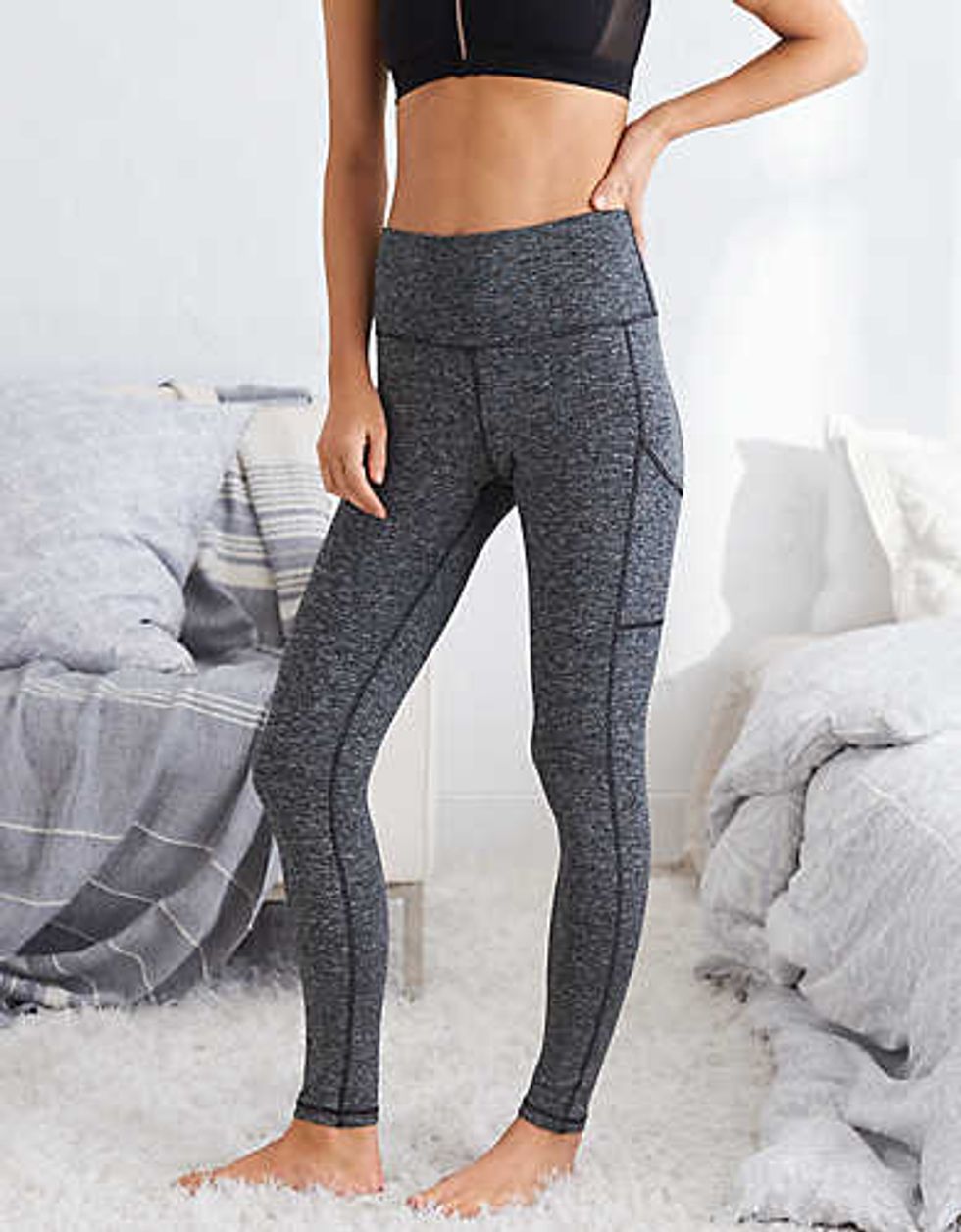 Ok so not only are these leggings which every college girl should love, but they are fleece lined. Didn't think it could get any better? Well, it can. THEY HAVE POCKETS. These leggings come in sizes XS-XXL so they will fit any body type which basically makes them a necessity.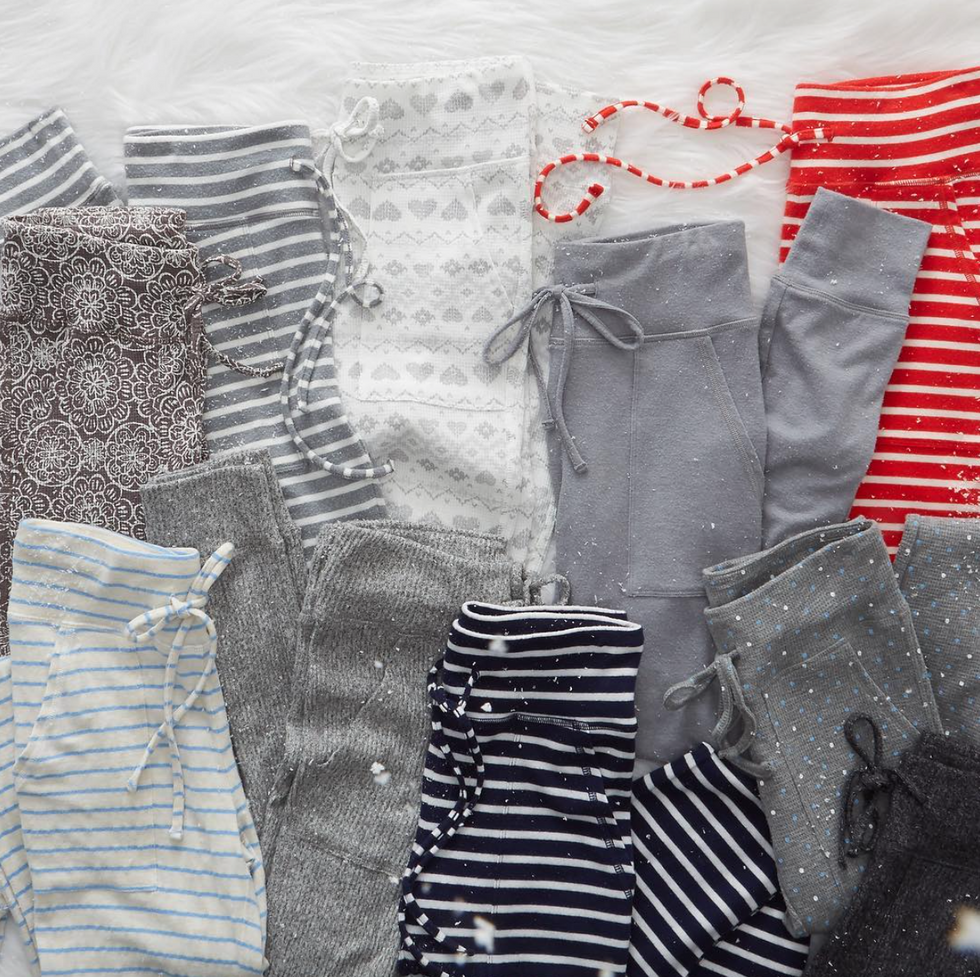 These are some of the softest pajama pants a girl could ever ask for. They're a plush fabric and they come in a few cute colors, some solids and some stripes. There are also pullovers that match them so you'll be cute & cozy.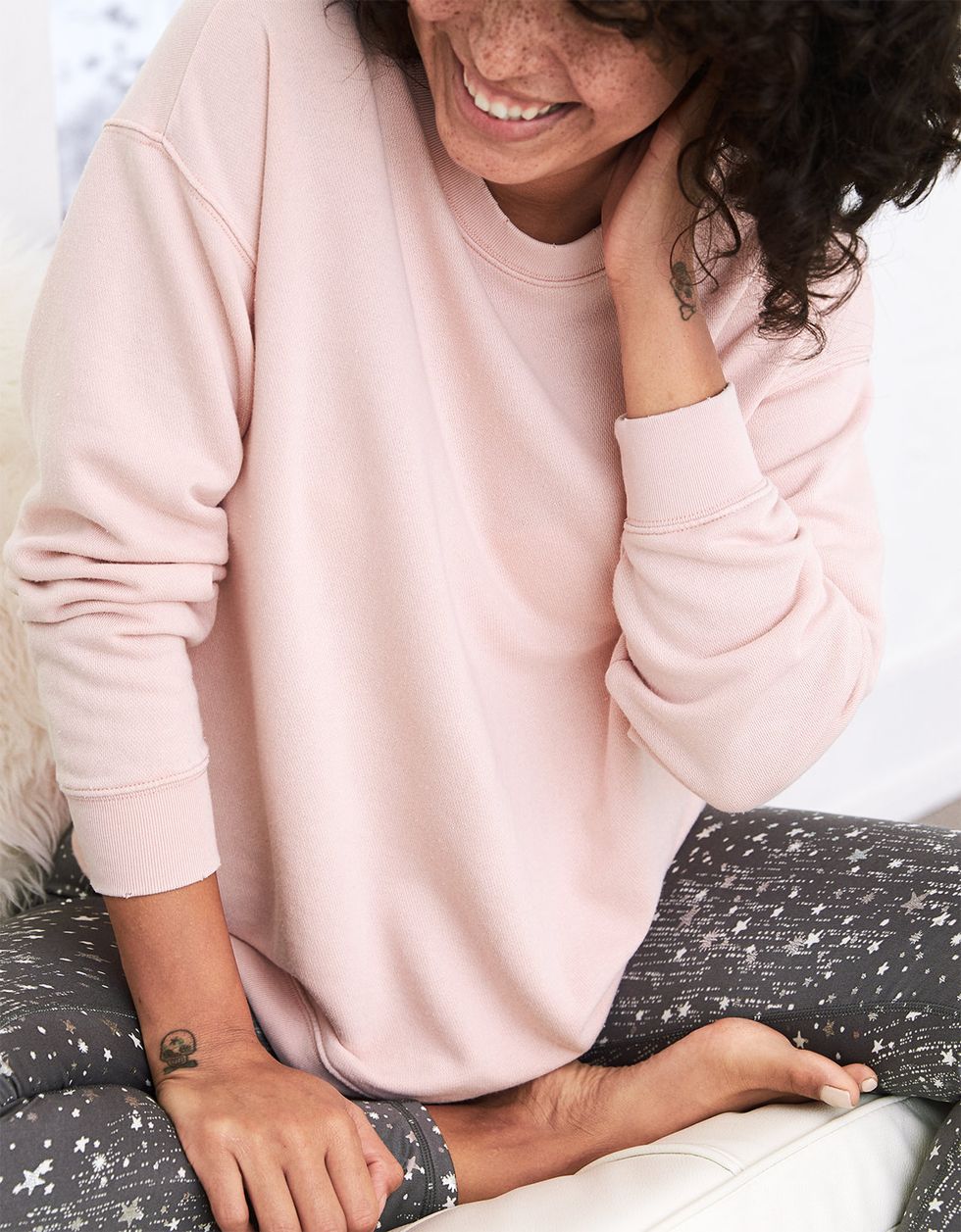 I basically live in these sweatshirts. As soon as I discovered them I bought 3 and asked for more for Christmas. These have an oversized fit and are so very soft on the inside. They are the perfect length to wear with some leggings. All you have to do is throw on some shoes and you're good to go!
5. High-Neck Bralette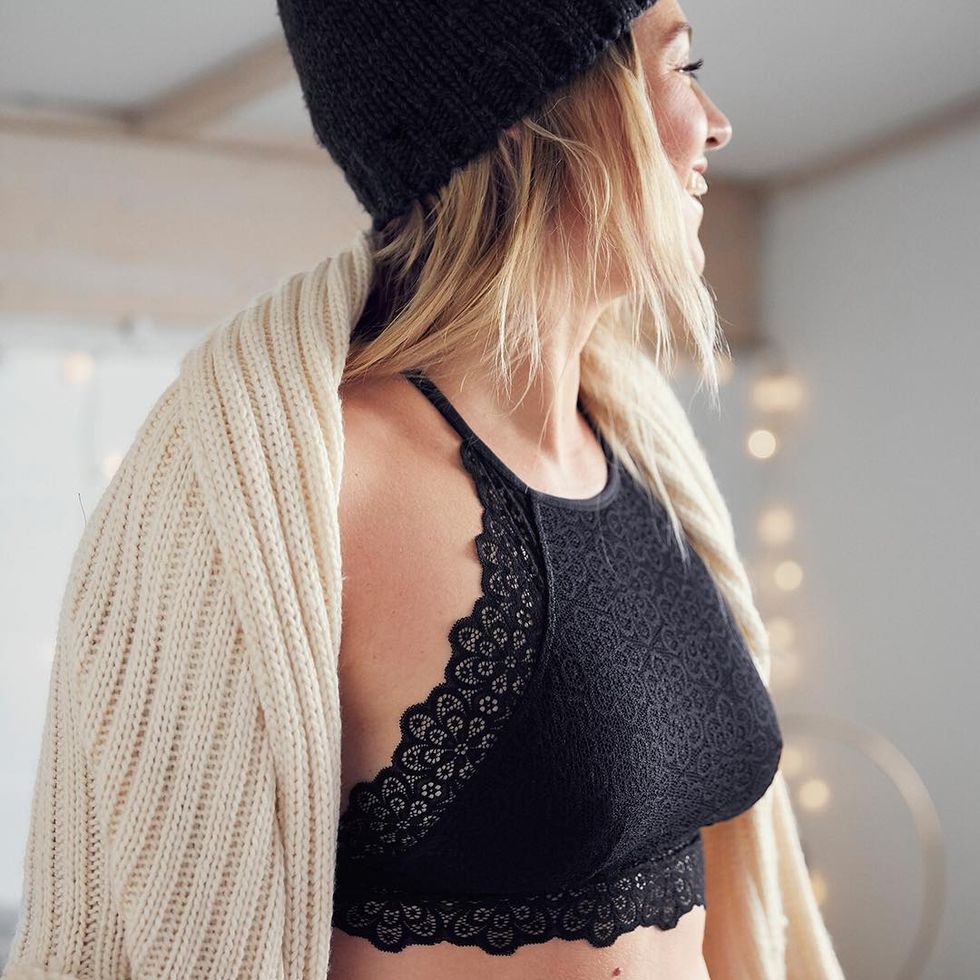 Isn't the Nordic lace on this bralette absolutely gorgeous? Inspired by Iceland, Aerie's winter collection has tasteful little details that make it hard for anyone to resist. High-neck bralettes are great for women who have larger chests because they are more supportive than other bralette styles.
6. Velvet Sets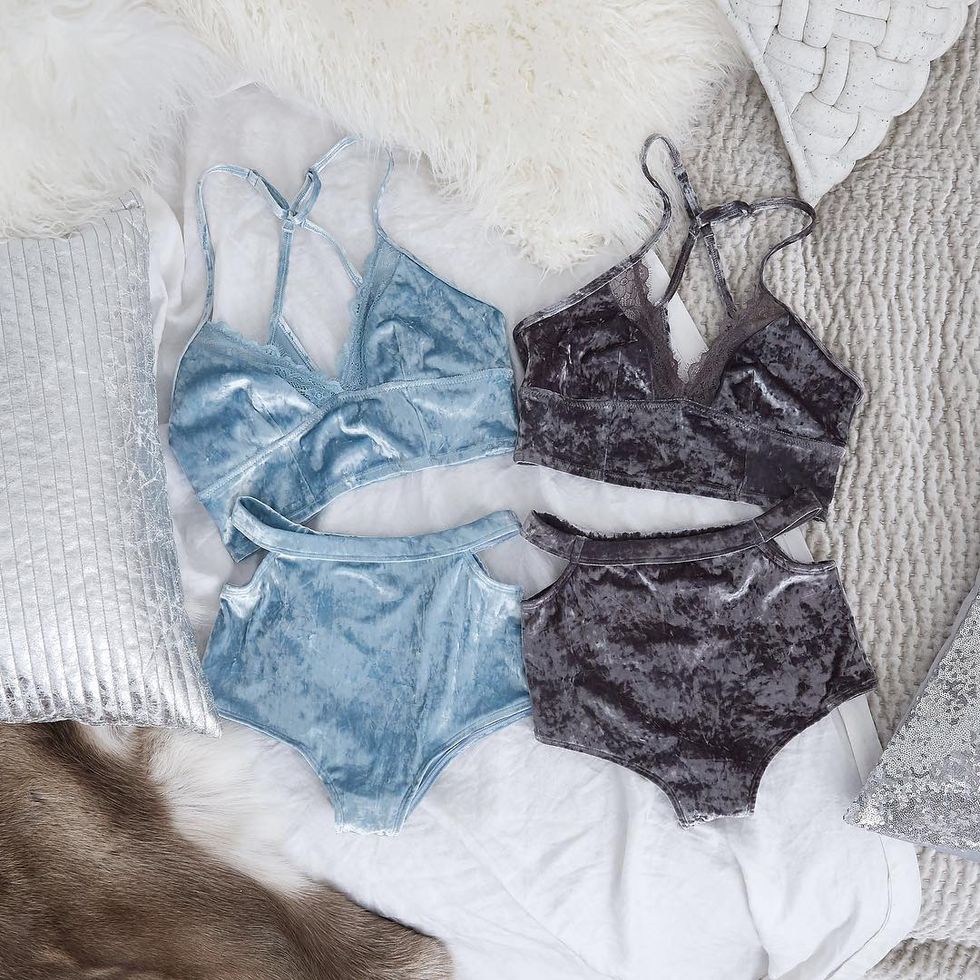 You'll either love it or hate it, but you've gotta admit the colors on these velvet sets are truly one-of-a-kind.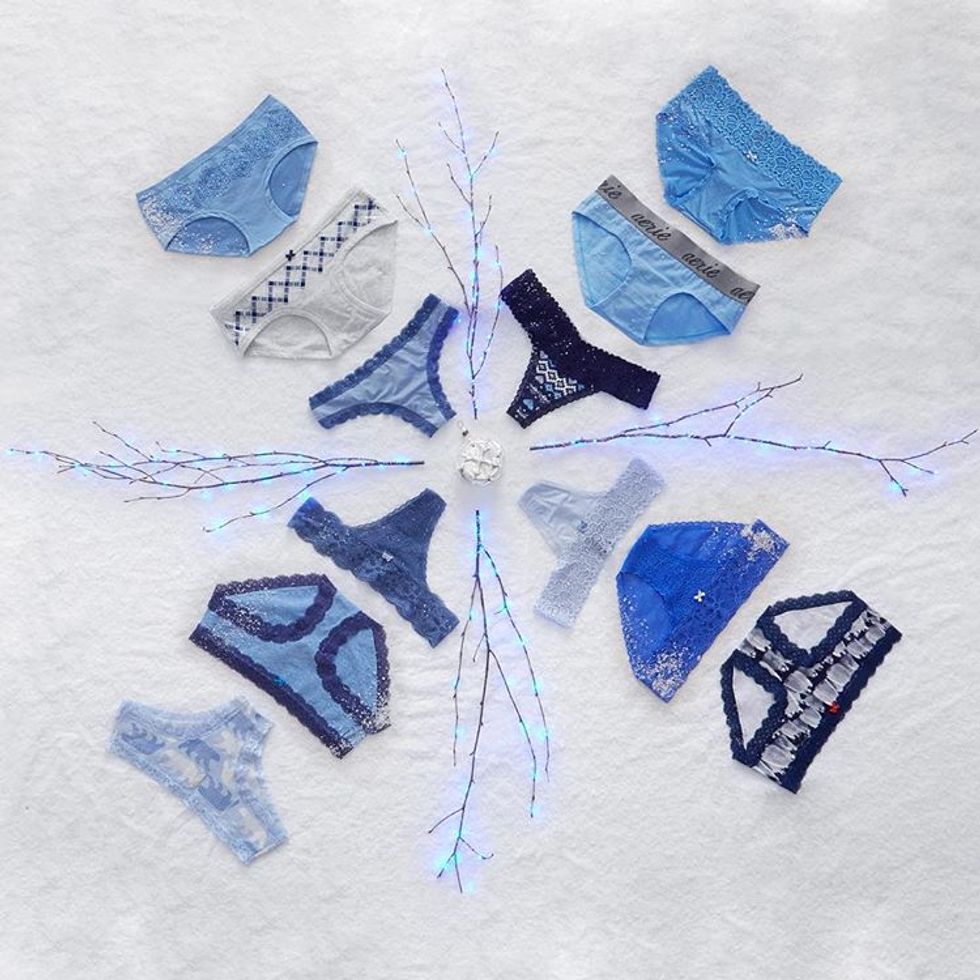 Aerie's undies are THE BEST because they are always on a better deal than Victoria's Secret's. Plus, the lace doesn't rip!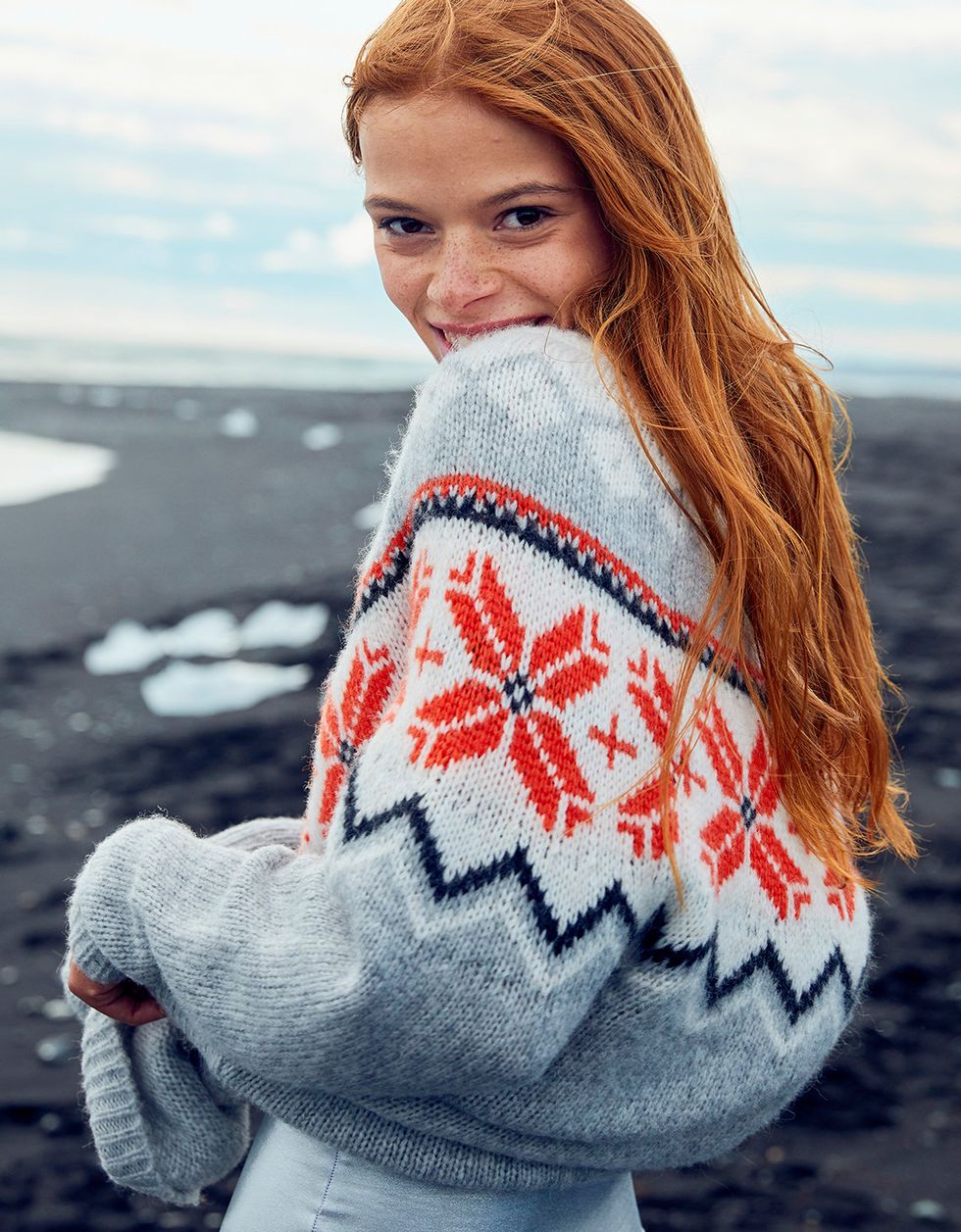 Quite possibly one of the most colorful things in your closet, the pattern on this sweater screams, "Baby, it's cold outside," but the best part is probably how soft it is. I mean, everything in Aerie is soft, but still.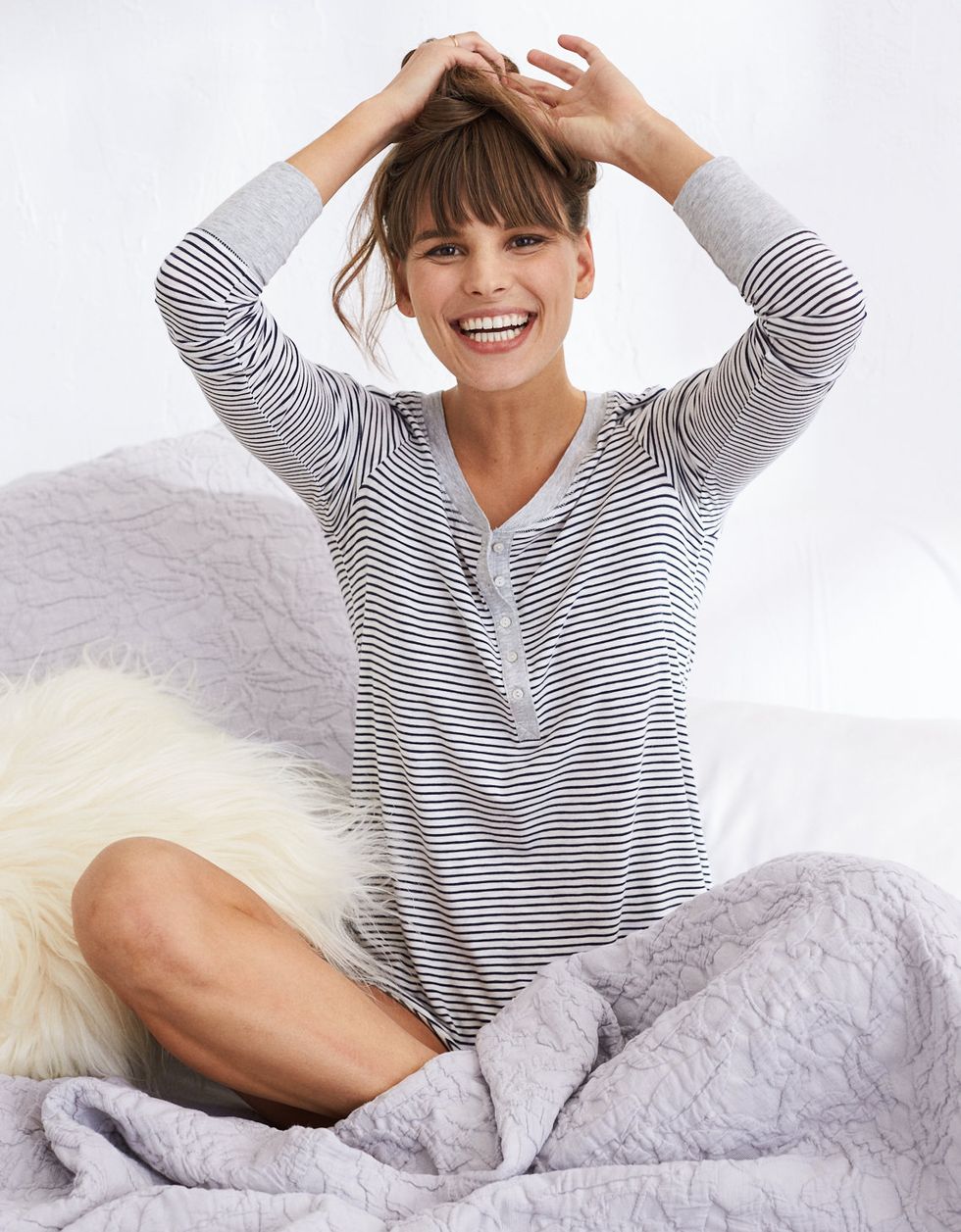 The perfect layering piece, this henley tee reminds me of the one you would always steal from your boyfriend, except softer and cuter, of course. It's great to sleep in, but also totally appropriate to wear in public too!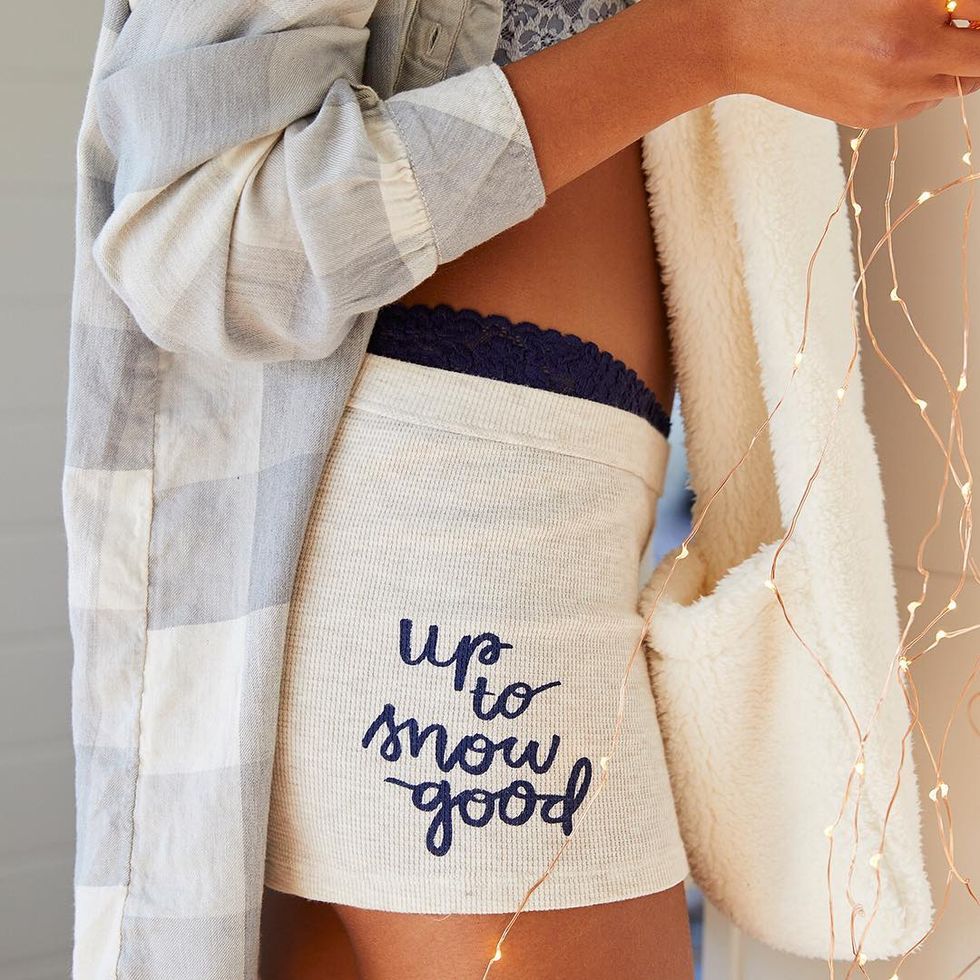 Change up your PJ game with these comfy little shorts. If you're the type of person who always gets hot at night, then these are exactly what you need!