3D printing is not a new technology. But the uses for it are much more publicized and usable to the average person than before. From medicine to automobiles, 3D printing clearly has many uses.
The use of 3D printing in fashion so also a widely known concept. But, it is once again not a new thing. One example of a designer who has been using 3D printing for several years would be Iris van Herpen. In fact back in 2011, Time Magazine called a Iris van Herpen's dress one of the 50 best inventions of the year.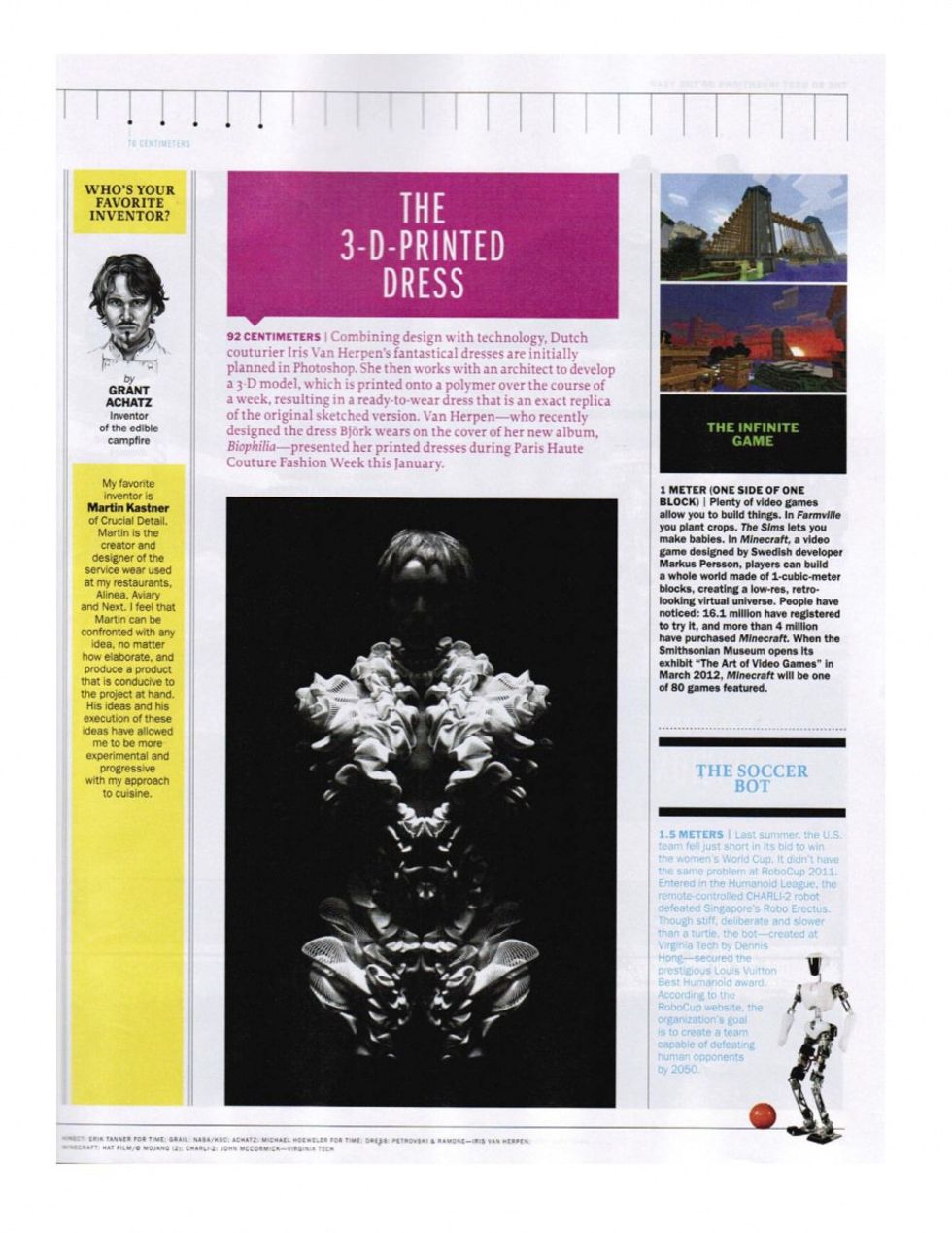 Iris van Herpen actually developed her own textile, TPU 92A-1. TedxAmsterdam says this material is "the first printable material that is flexible, durable enough to be worn – and to be put in the washing machine."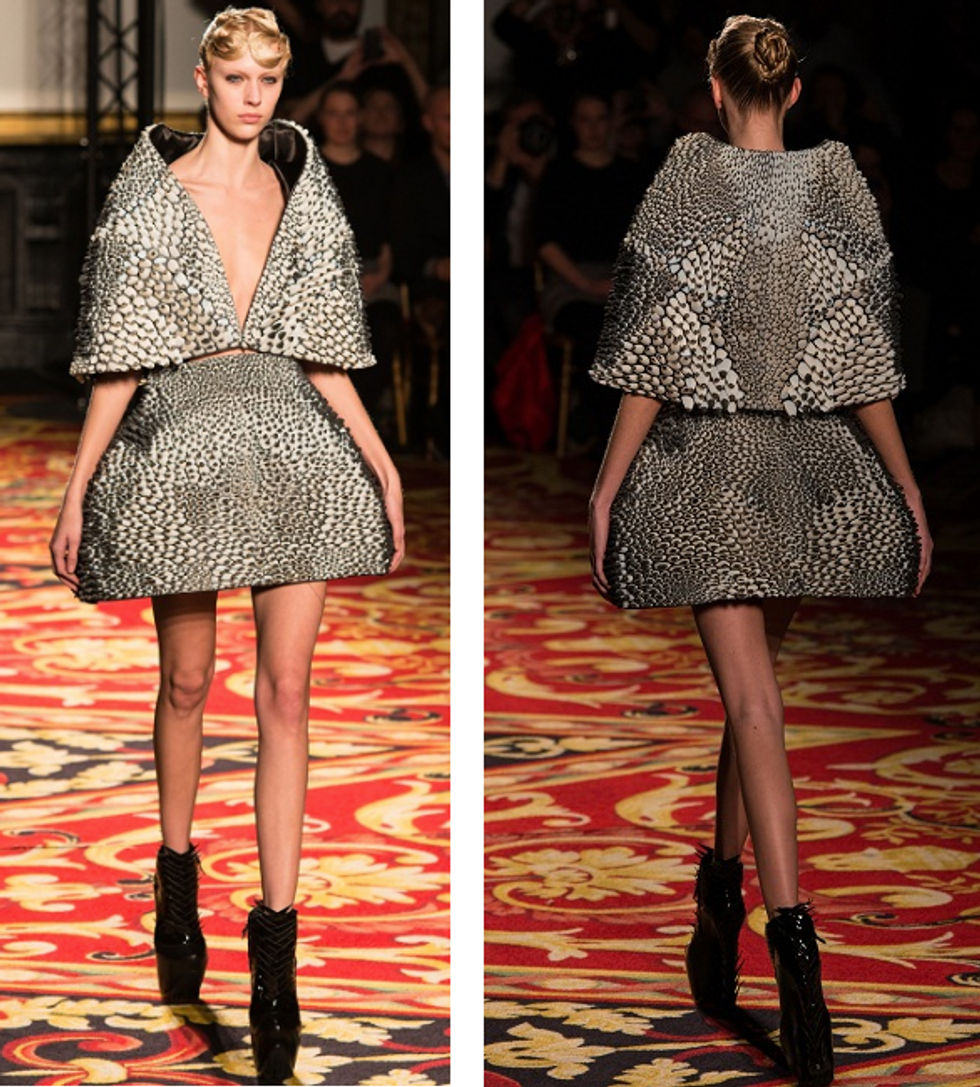 In 2013, Iris van Herpen had an 11-piece collection which had two 3D-printed looks. This look above was one of them. According to Materialise.com, "The 3D-printed skirt and cape were produced using Stratasys' unique Objet Connex multi-material 3D printing technology, which allows a variety of material properties to be printed in a single build. This allowed both hard and soft materials to be incorporated within the design, crucial to the movement and texture of the piece."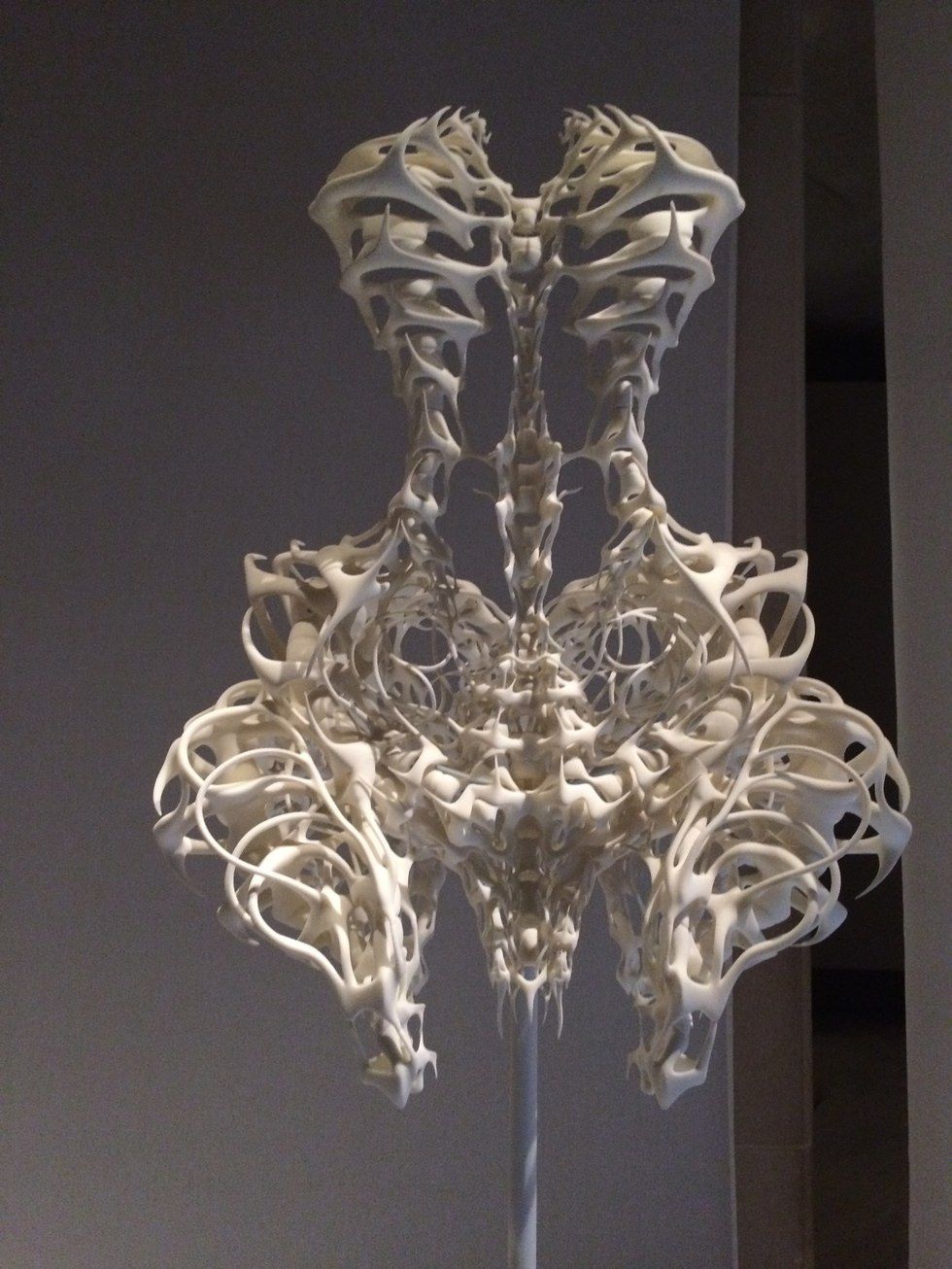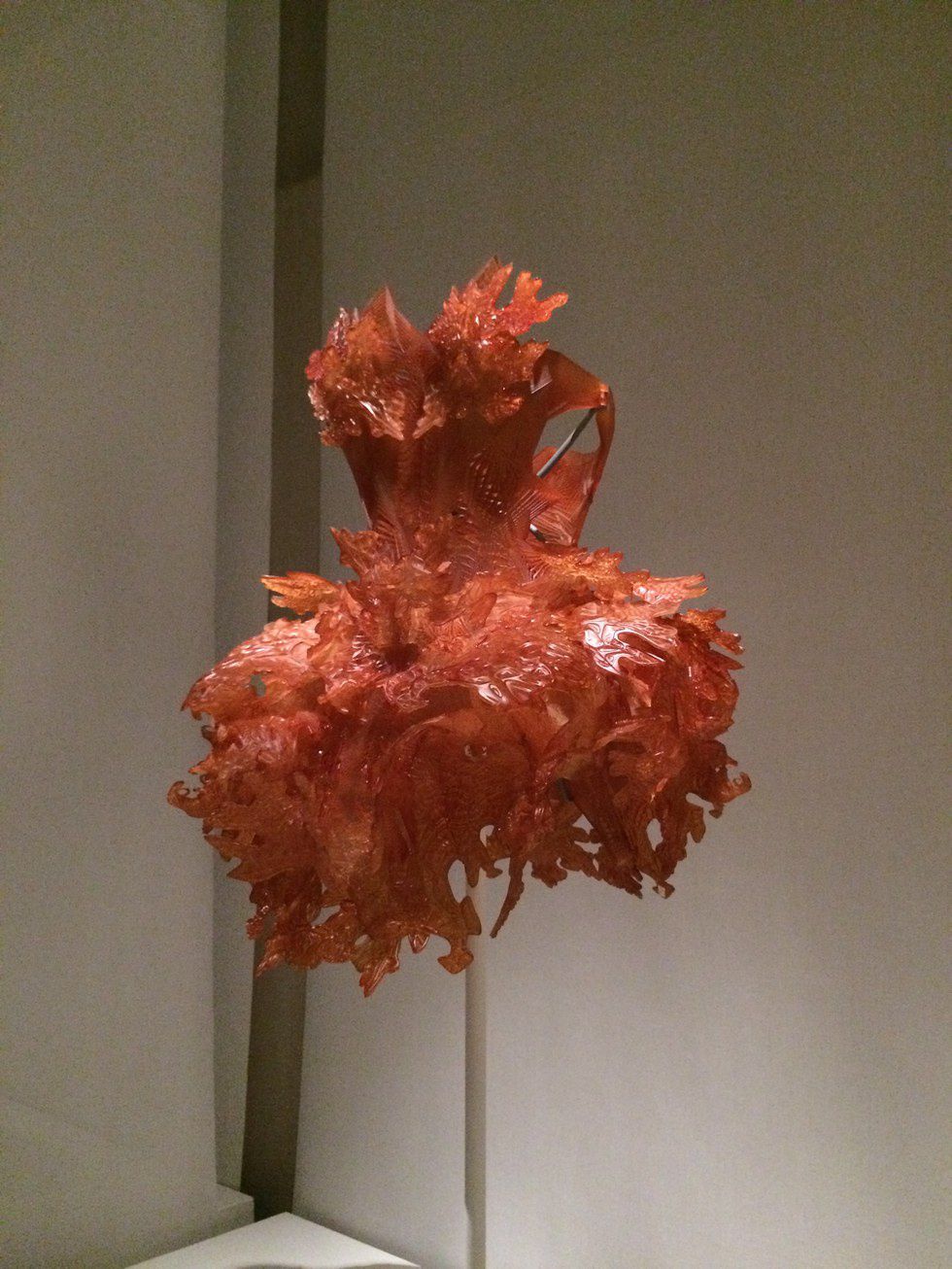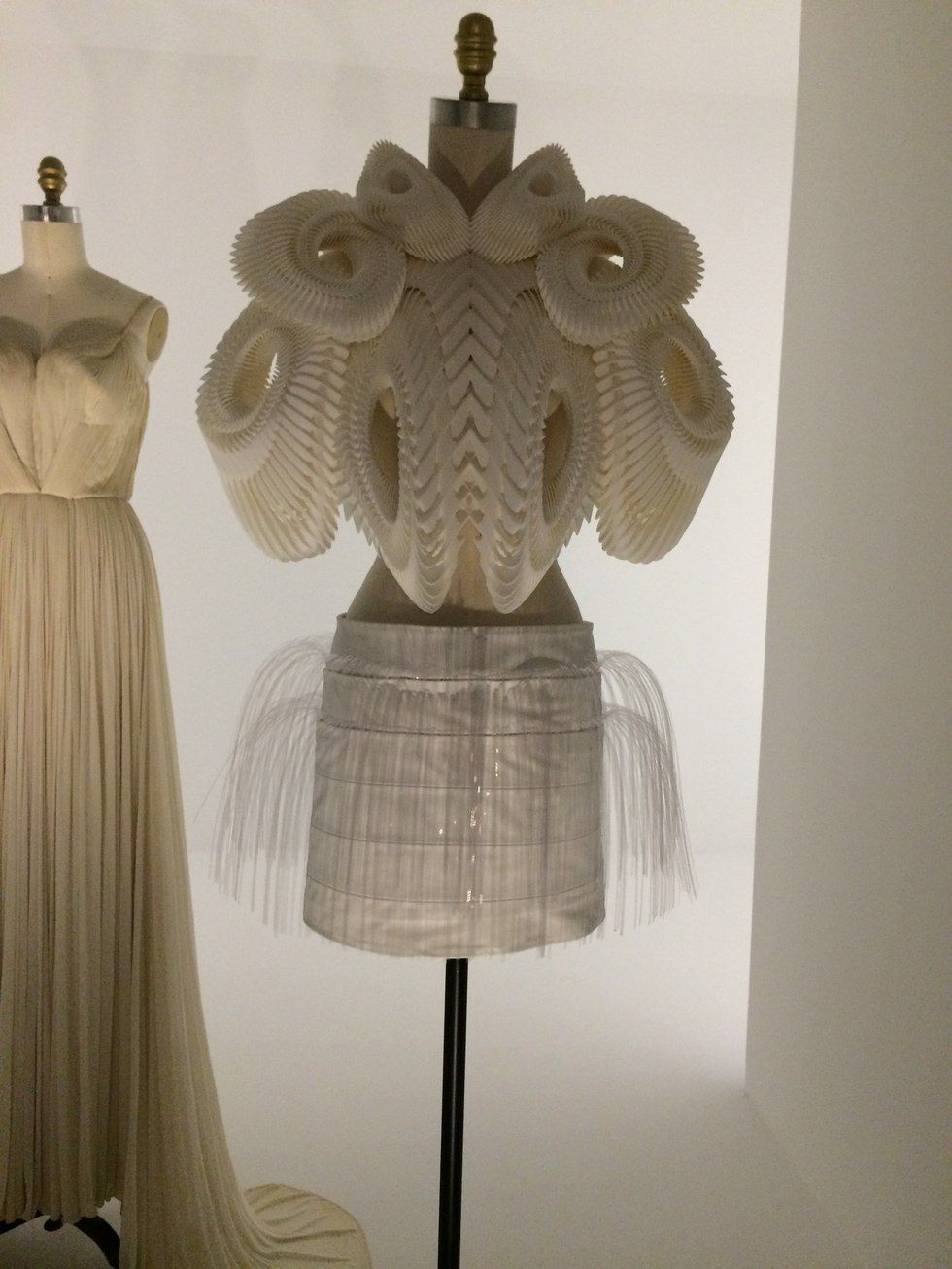 The three photos above are Iris van Herpen looks in the Manus x Machina, a current exhibit at the Metropolitan Museum of Fine Arts in New York City.
Iris van Herpen clearly has a gift. She takes ideas and manages to print them to bring them to life. Here is a good article on an exhibit focusing on her work in 2015. Even though she managed to break into the 3D-printing field for fashion design early on, she is clearly not done, and she will continue to impress us.