Florida's Scenic Highway 30A is the beachfront road that parallels Highway 98 in Walton County, Florida. Heading from east to west, the highway originates in the community of Dune Allen, near Destin, and terminates in the seaside town of Inlet Beach, adjacent to Panama City Beach. In this Georgia girl's opinion, 30A is home to some of the most beautiful beaches in the world. In the 13 quaint towns that punctuate 30A, there are so many unique and eclectic restaurants, shops and activities for tourists and locals alike.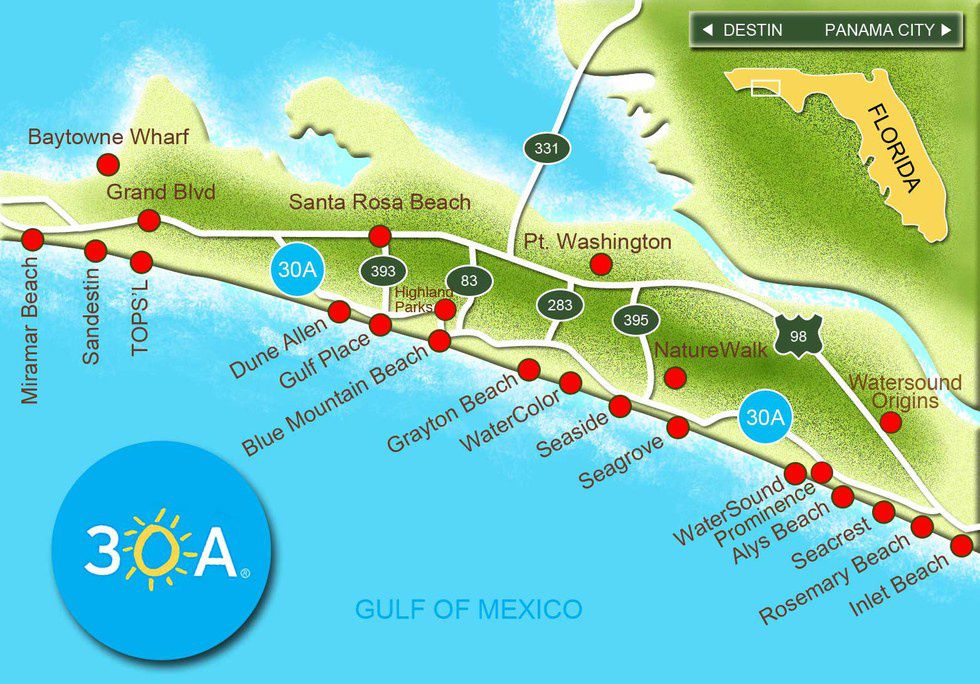 1. Having lunch or dinner at Stinky's Fish Camp.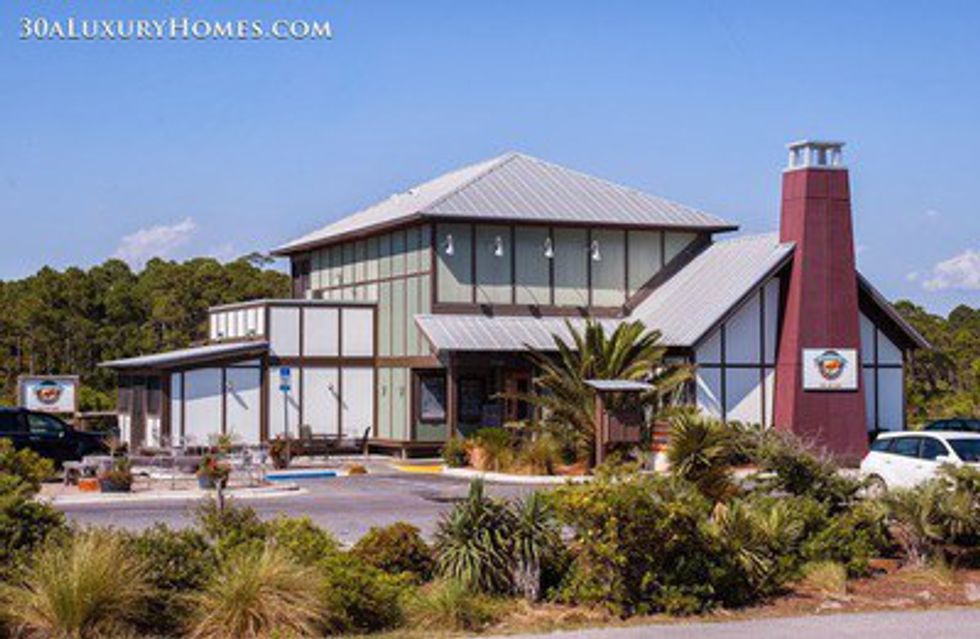 I haven't yet had the pleasure of a meal at Stinky's, but based on the Yelp! reviews, I'm clearly missing out. Situated on one of the legendary dune lakes, it's a little pricy, but the extensive menu has something to offer for hungry beach goers with every kind of palate. Oh, and they also have a little thing called Taco Tuesday from 11 a.m. to 3 p.m. on (you guessed it) Tuesdays.
2. Dessert at Blue Mountain Beach Creamery

Ugh, can I just live in this precious yellow house? No? OK, I'm content on the porch. Blue Mountain Beach Creamery is home to the best ice cream I've ever had, hands down. But plastic payers beware! This is a cash only establishment.
3. Hiking at Grayton Beach State Park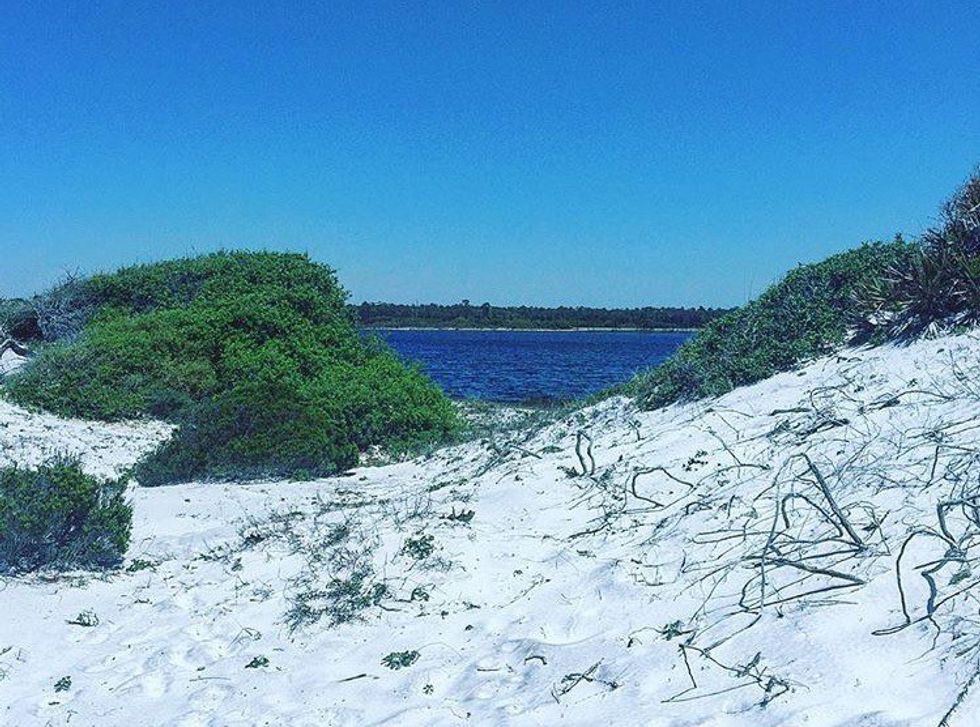 If you're like me and your standard for hiking is the Appalachian Trail, hiking on sand dunes is a whole different ballgame. After paying a few bucks to the fine state park, folks, you can park and then waltz up through the sand-covered forest and around Western Lake -- one of the only dune lakes in the world (but watch out for snakes!) At the park, you can also go to the quiet and secluded beach, or partake in kayaking or paddle boarding on the lake.
4. Shopping at The Seaside Style.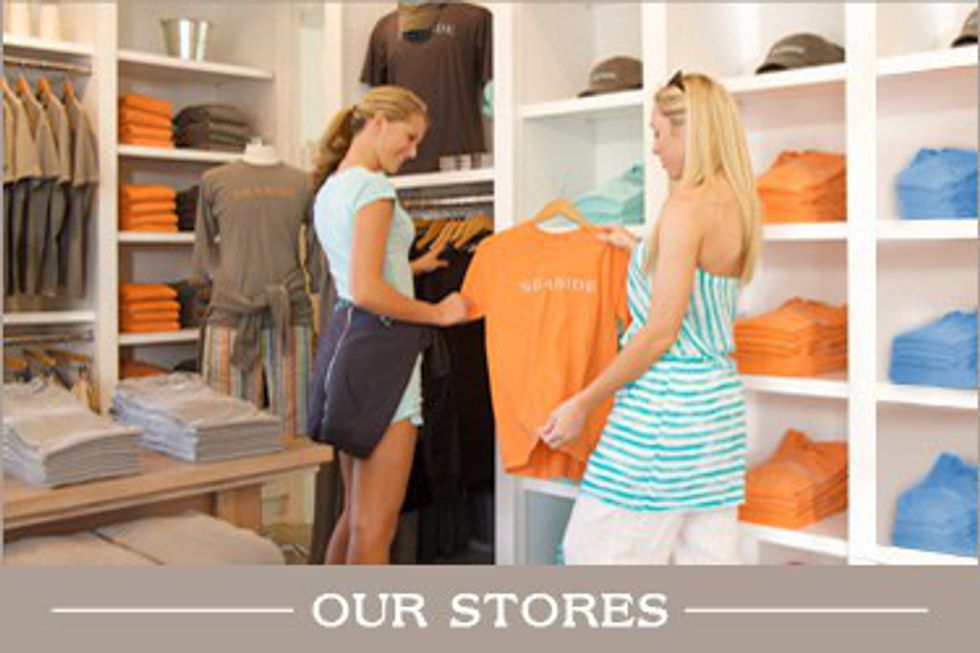 At least from where I'm from, taking a shopping trip to The Seaside Style is the basic-white-girl equivalent of a pilgrimage to Mecca -- people go wild for their apparel simply bearing the word "Seaside," and for good reason. Those Comfort Colors sweatshirts are worth the exorbitant $60 price tag.
5. Watching the sunset from Seagrove Beach
My family has stayed at One Seagrove Place on our 30A vacations for as long as I can remember. On OSP's section of beach, the way the the sun descends directly between the sand and the water makes for some of the most beautiful sunsets on earth.
6. Catch a summer concert in Alys Beach.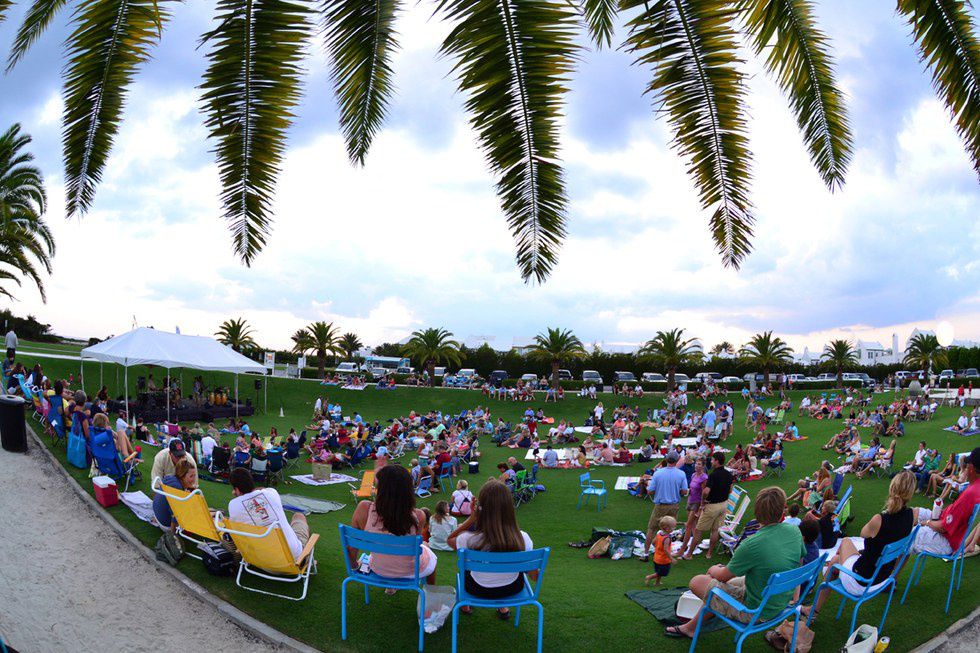 The amphitheater at Alys Beach is surrounded by palm trees and food trucks and is a great place to catch some local musicians or even the Panama City POPS at a concert under the stars. Just make sure you bring some bug spray!
7. Finding a new favorite book at the Hidden Lantern Bookstore.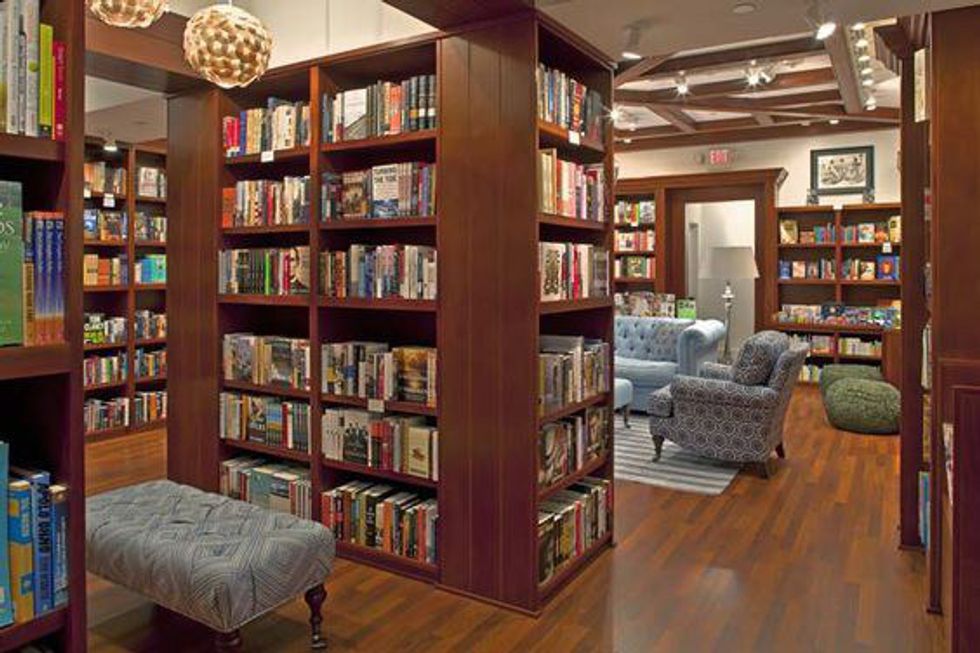 Whether you're a sucker for independent bookstores or you're on the hunt for a beach read, the Hidden Lantern is the place for you. Nestled in Rosemary Beach, this bookstore is packed with a wide variety of literature, from novels and non-fiction by local writers to the perennial classics that are staples of every bookstore. In high school, I walked out of there with Louis Armstrong's autobiography, and the last time I went I walked out with "The Rise and Decline of the Redneck Riviera" by Troy University's professor emeritus.
8. Brunching at the Donut Hole.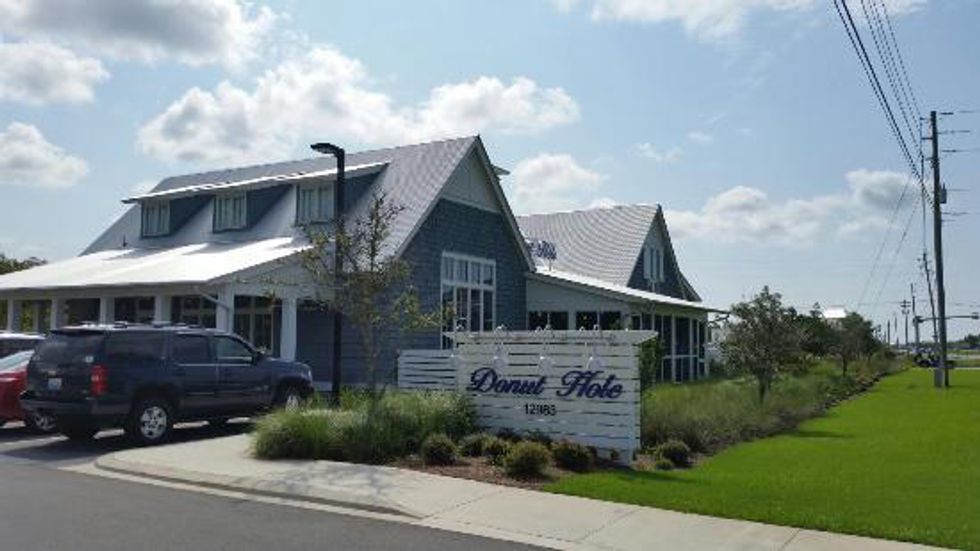 The newest of the three locations of the best restaurant in the state of Florida, Inlet Beach's Donut Hole is the epitome of "to die for." It's primarily a place for breakfast, but they're open for all three meals. I recommend the Breakfast Burger, but you can't leave without picking up a dozen donuts.
This list is not exhaustive by any means -- 30A has something for everyone, from water sports to bars to yoga studios. The beachfront communities on Scenic Highway 30A have something for everyone, and it's a much slower pace than Destin or PCB. If you weren't already itching to get away to the Gulf of Mexico, I know you are now.