Snapchat is one of the leading social media apps in terms of popularity. This app provides an additional outlet to keep people connected by sending your friends pictures about what you are currently doing or selfies with quick messages. Each snapchat can appear on your phone from a range of a single second to 10 before disappearing for good (unless you are quick enough to take a screenshot).
Below, I have compiled a list of 30 cute Snapchat puns to spice up the daily streak; sending the puns are not only fun for you, but will also make the recipient of your Snapchat smile.
1. You are "a-mason."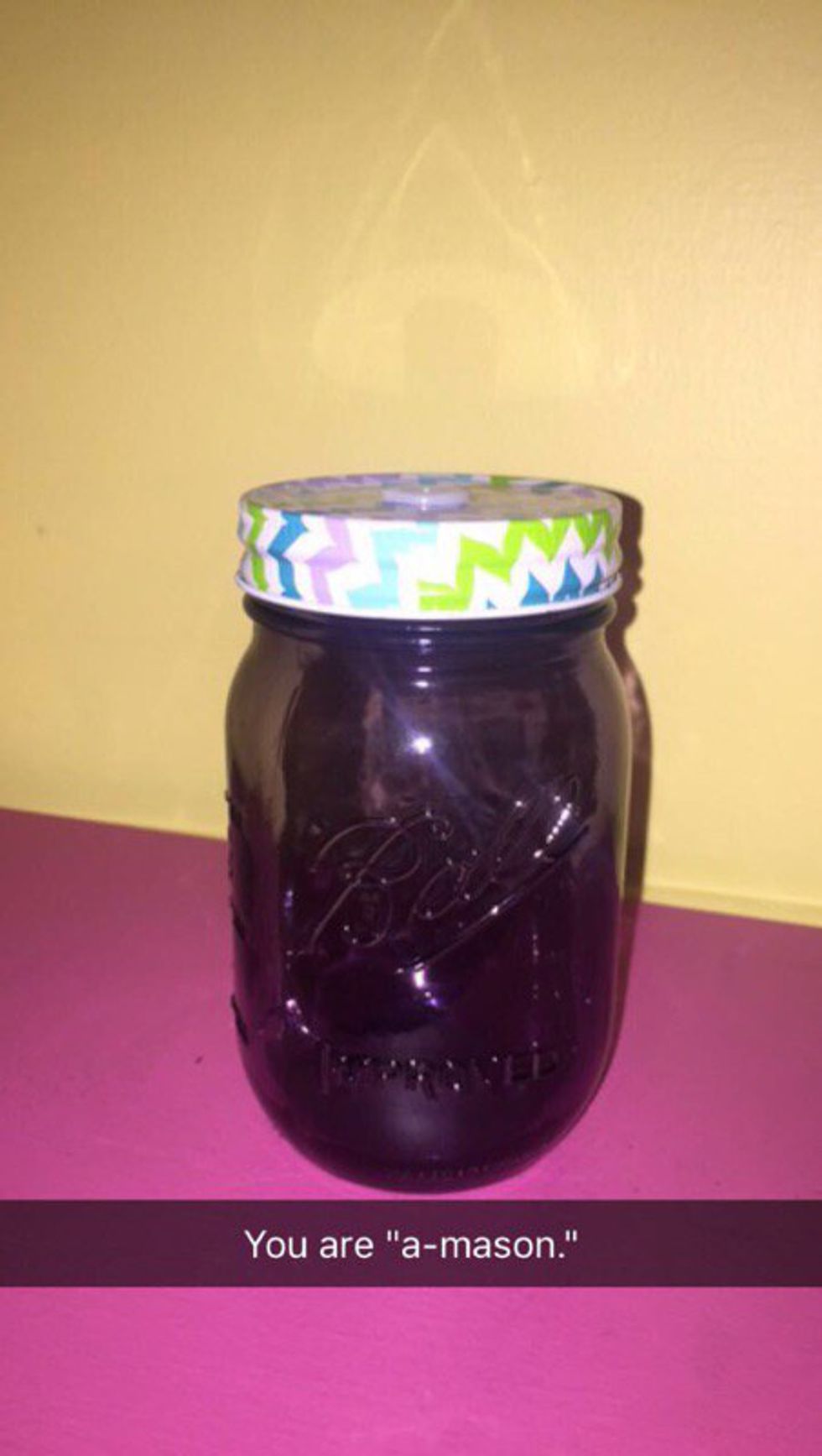 2. I am your #1 fan.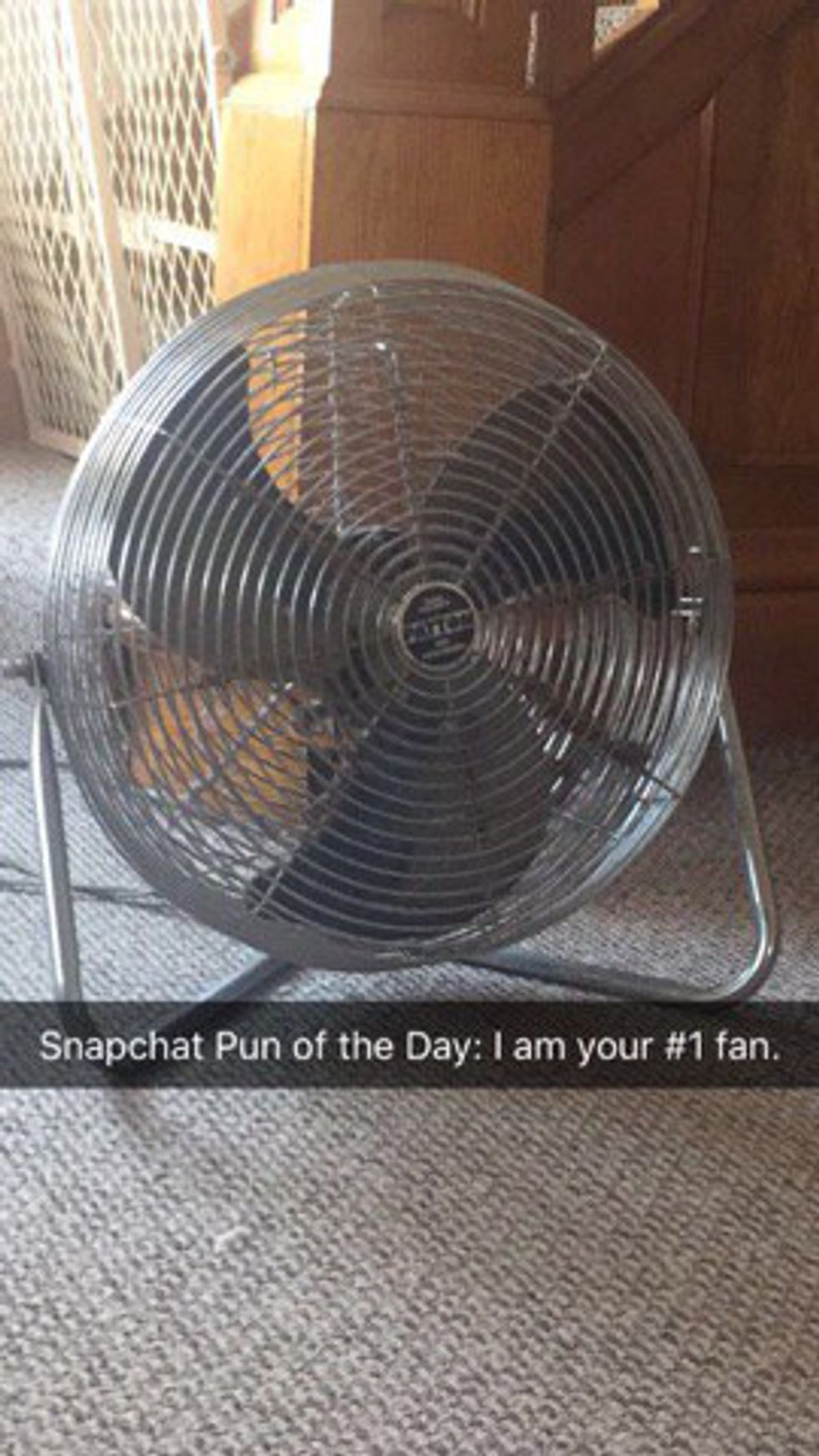 3. Your snapchats are the "highlight" of my day.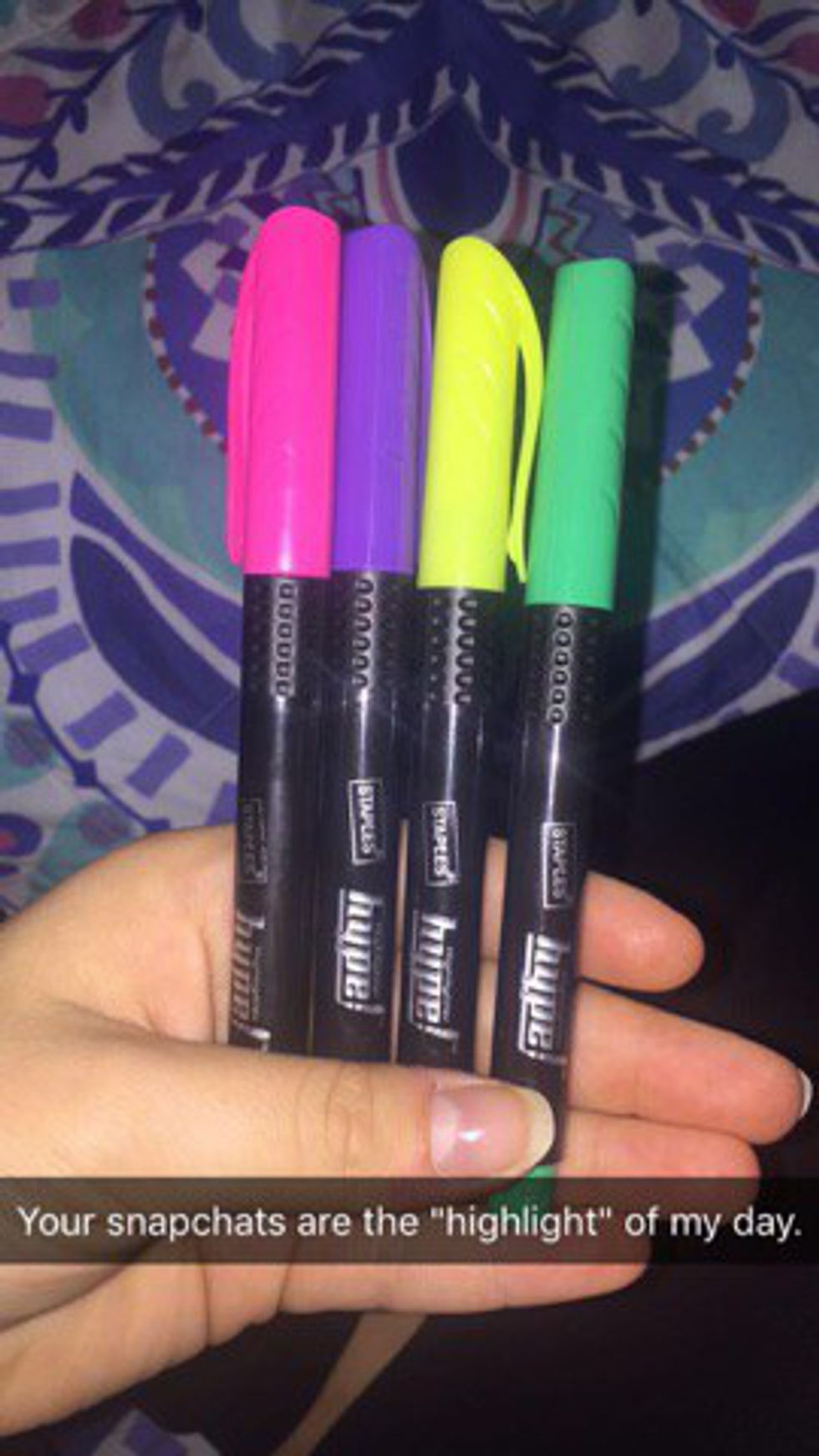 4. "Honey" you are "bee"utiful.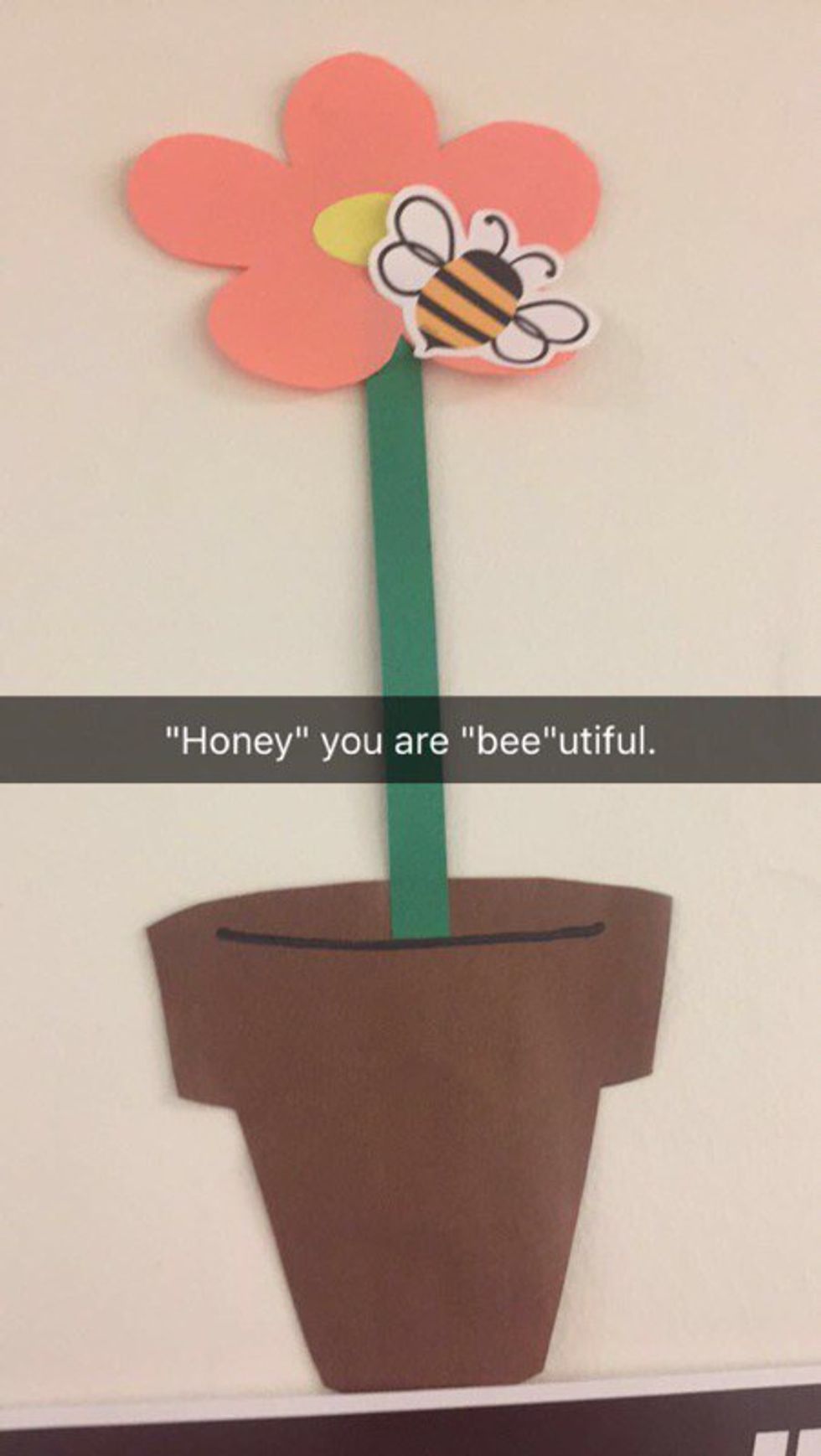 5. I love you a "watt."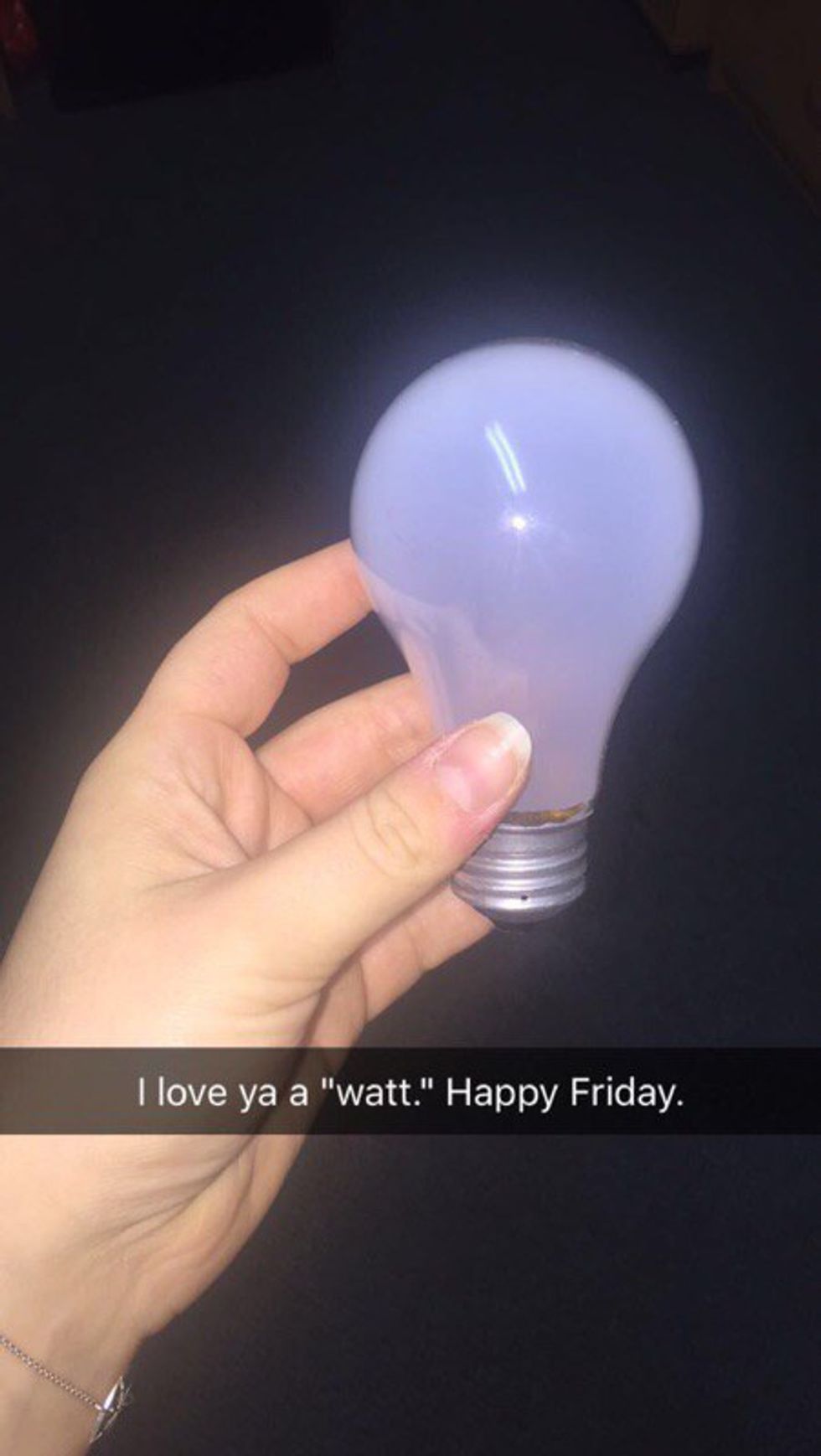 6. "Muffin" compares to how awesome you are.

7. I like you "butter" than any other person in the world.


8. I miss you a "latte."


9. You are awesome to the core.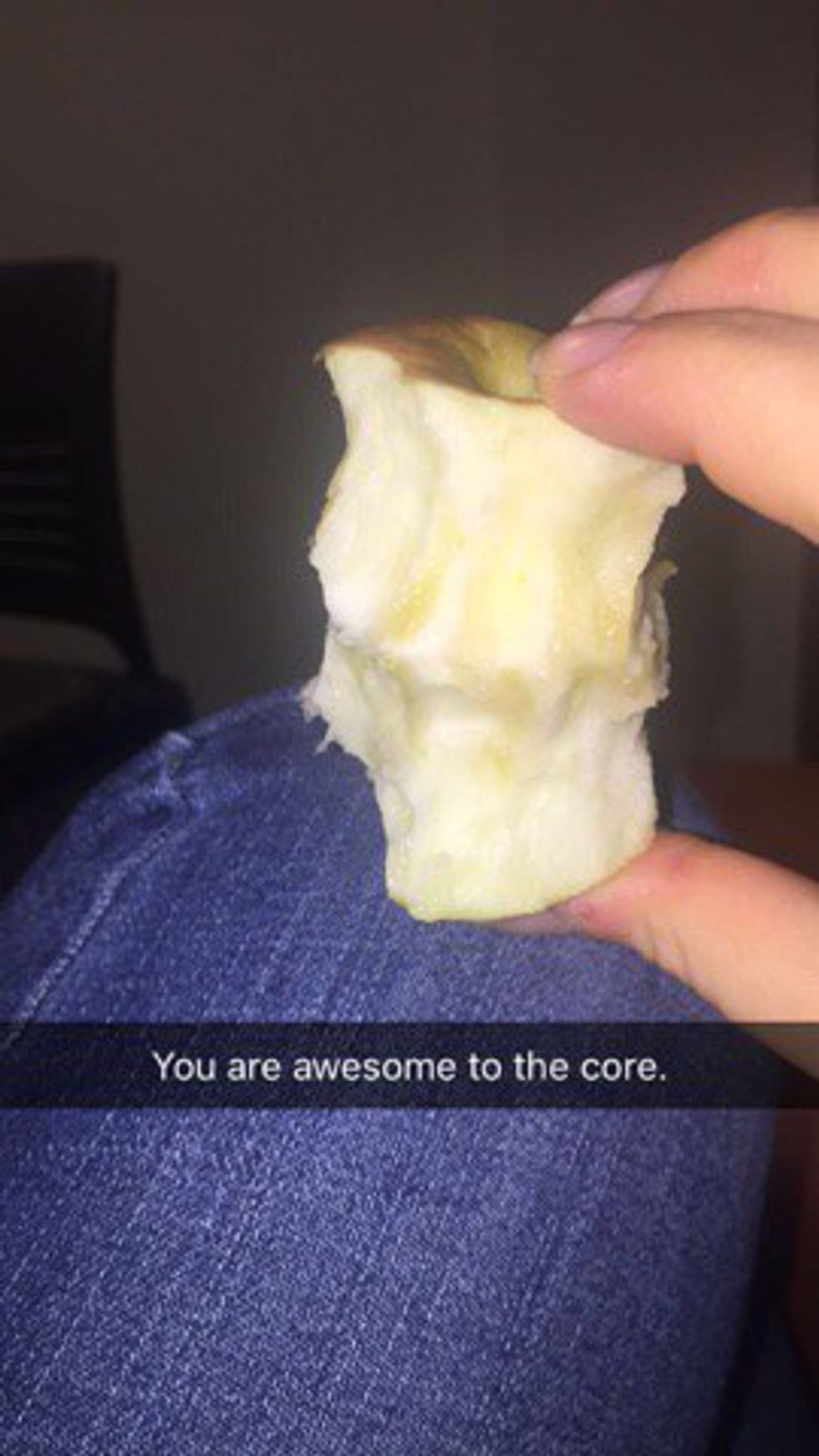 10. Life without you would be un"bear"able.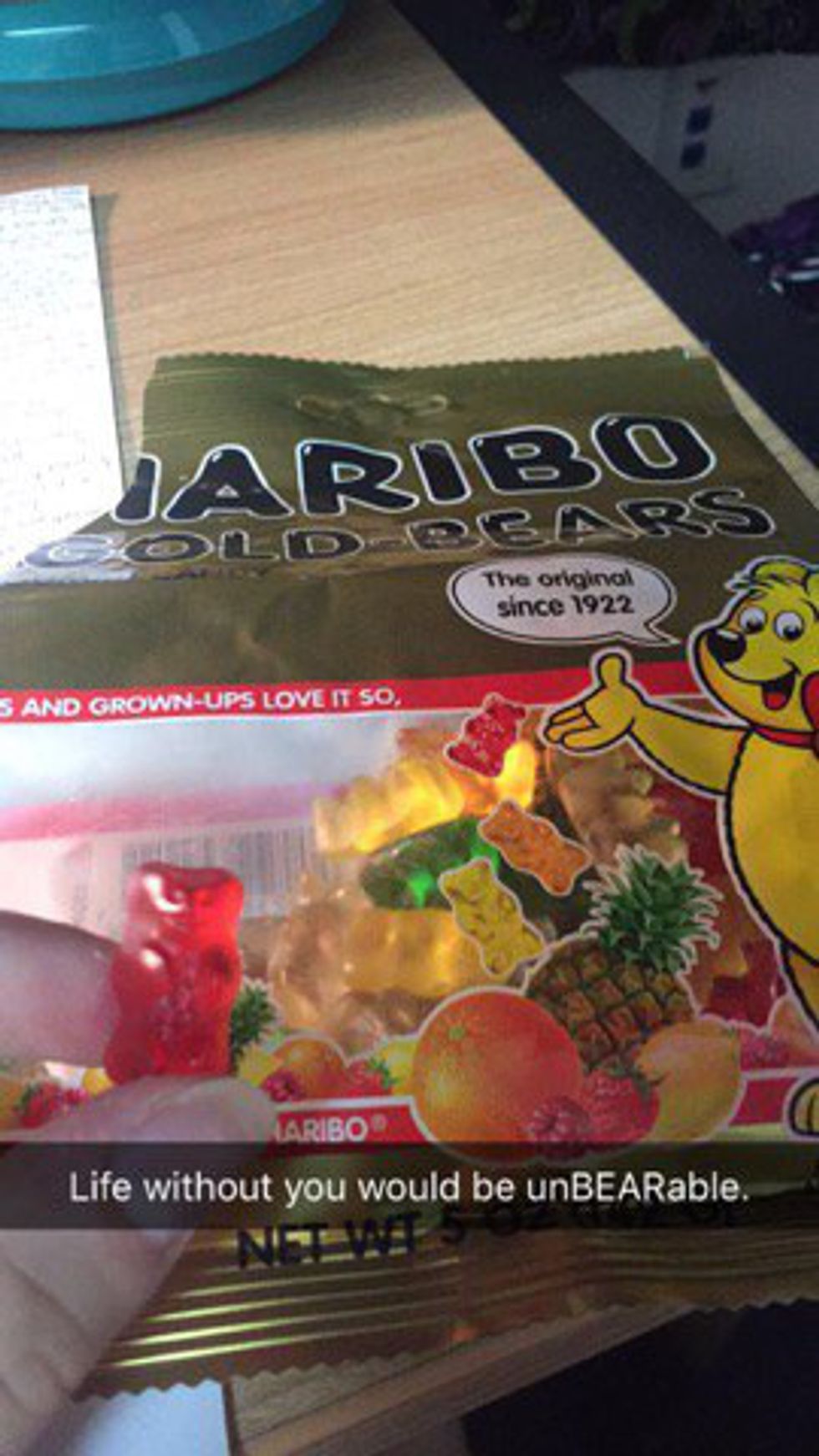 11. Have an "egg"cellent day.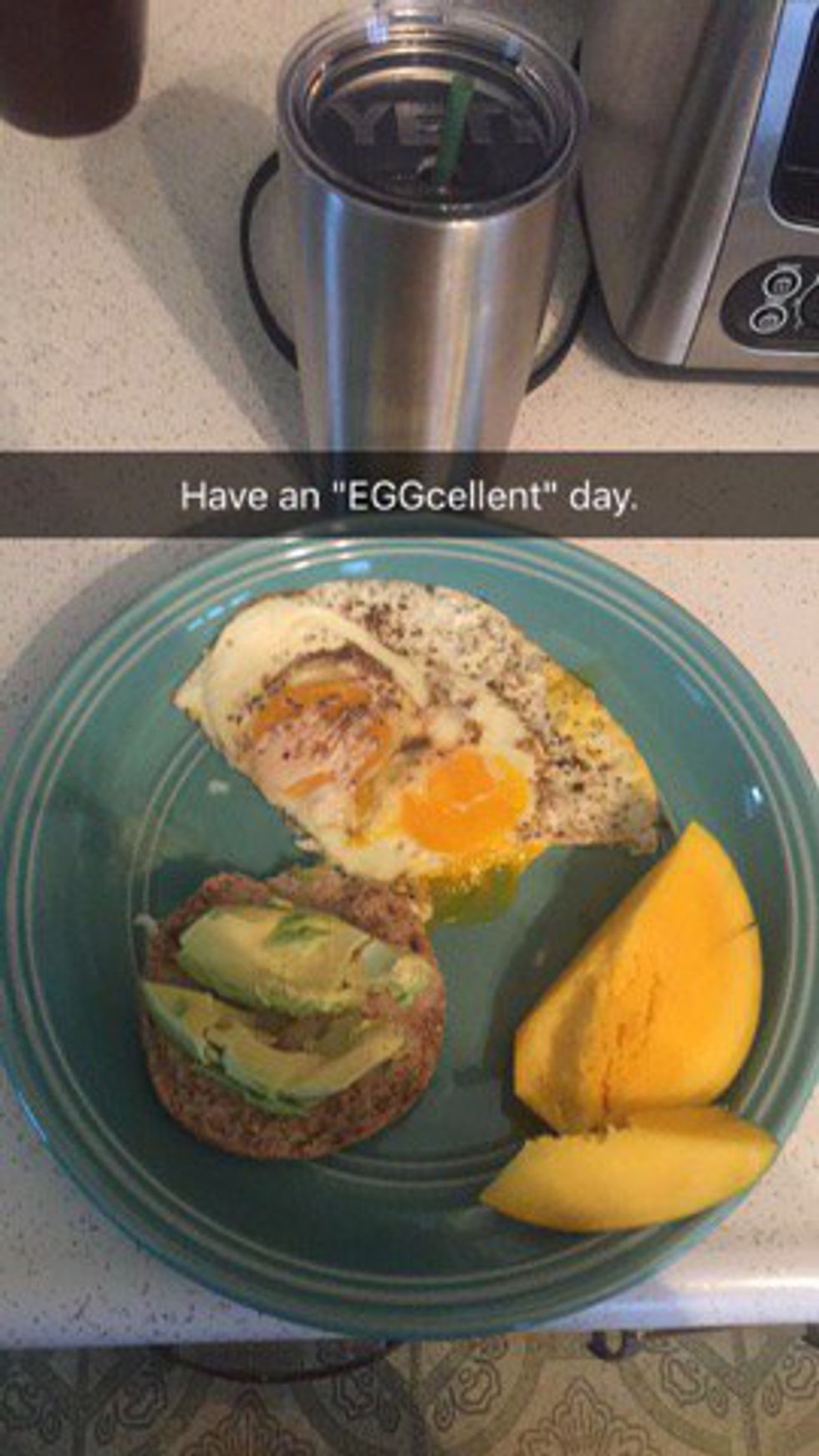 12. I hope that your day was as "pear"fect as you are.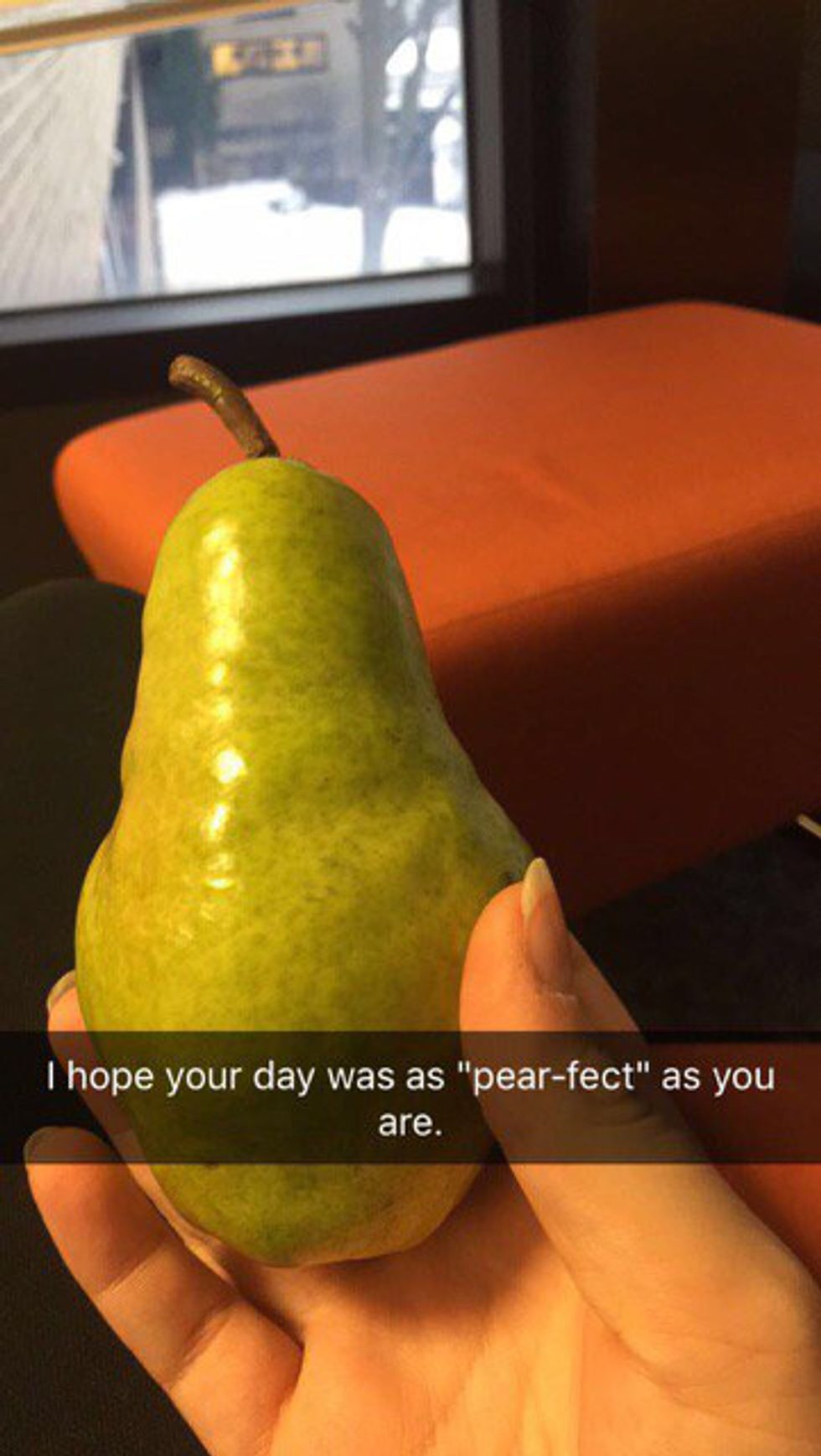 13. "Owl" always love you.

14. Eternally "grapeful" for your existence.

15. Hope your day was "soup"er.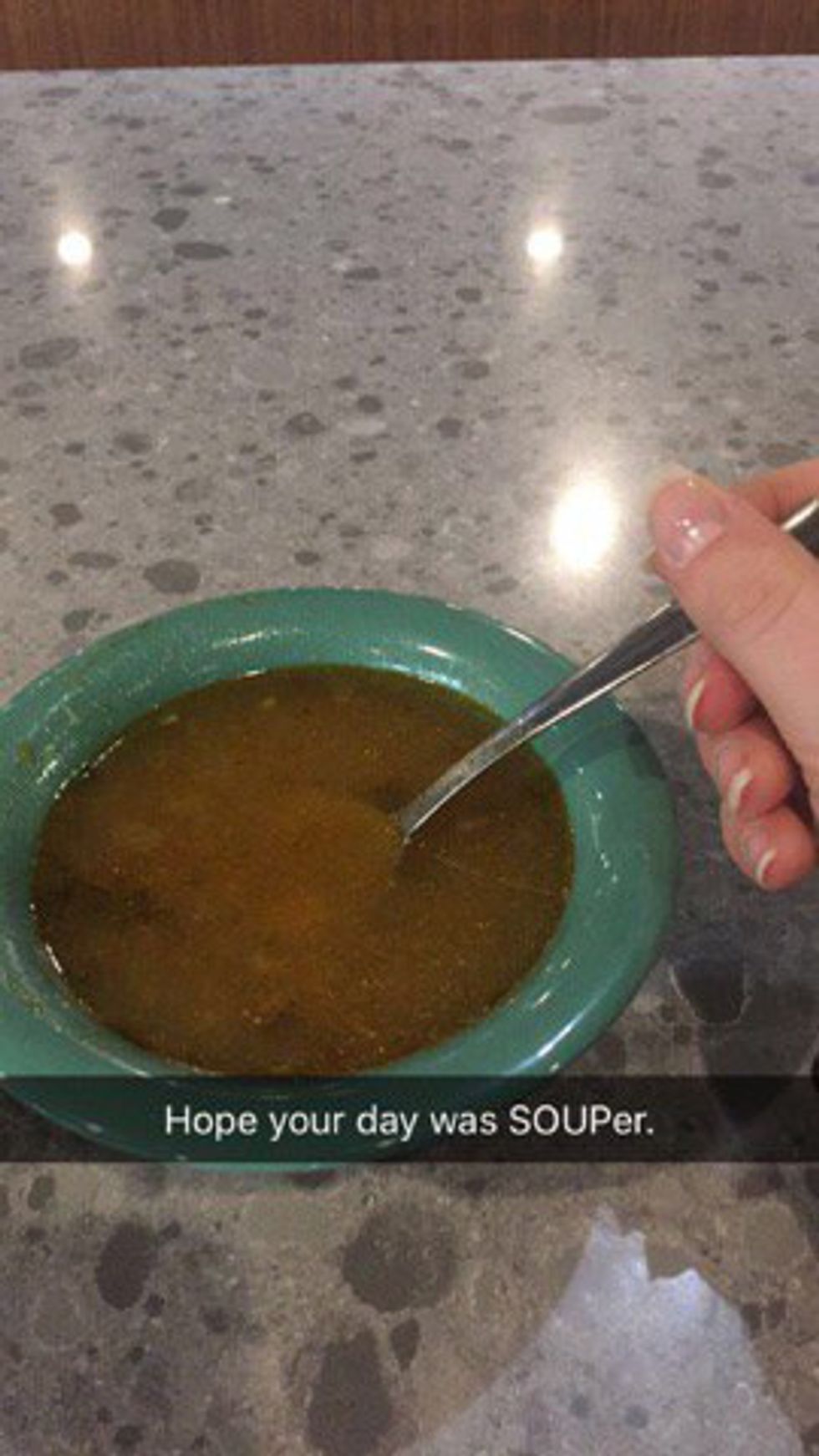 16. We "mermaid" to be best friends.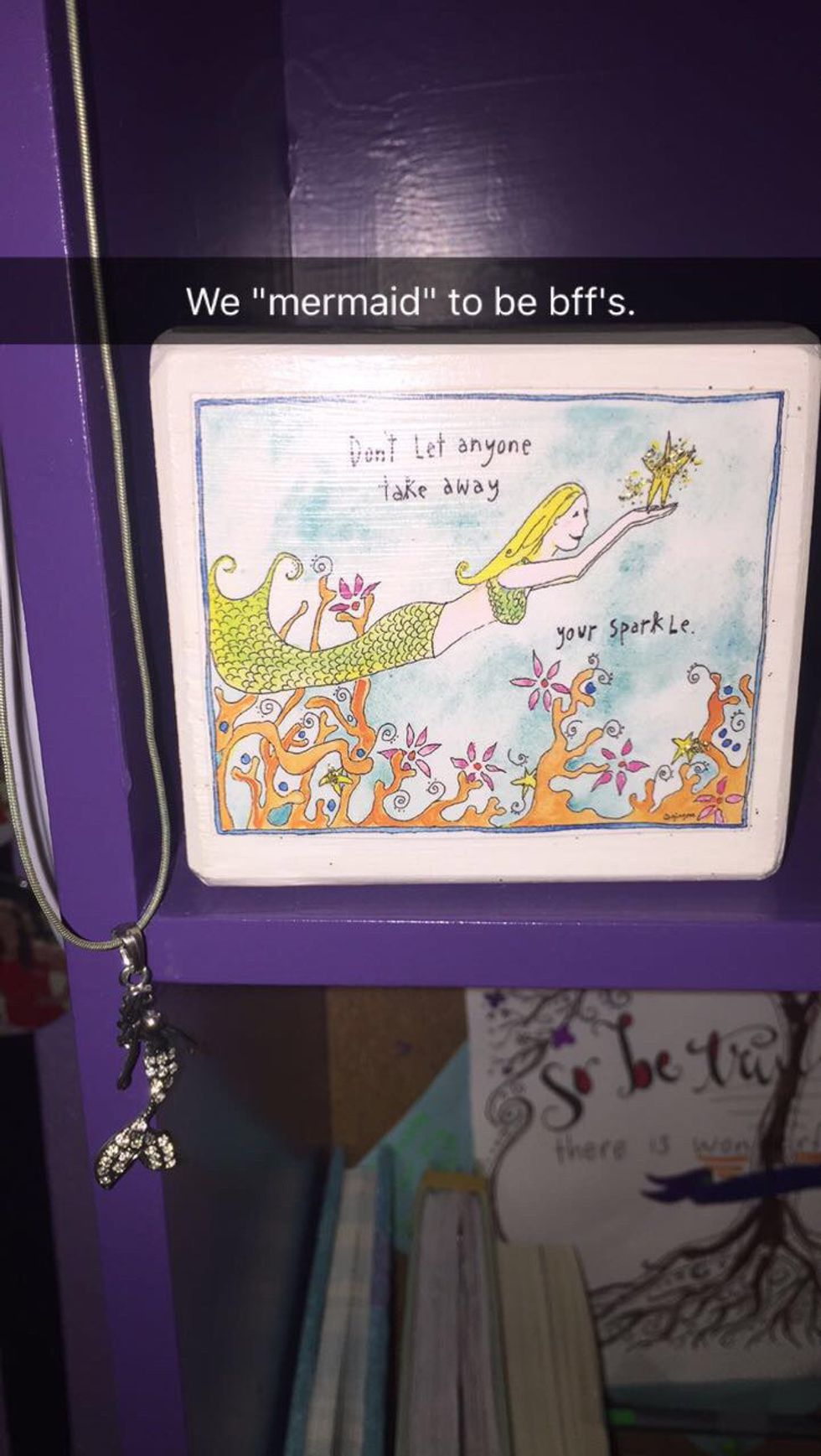 17. I a"peach"iate you a lot.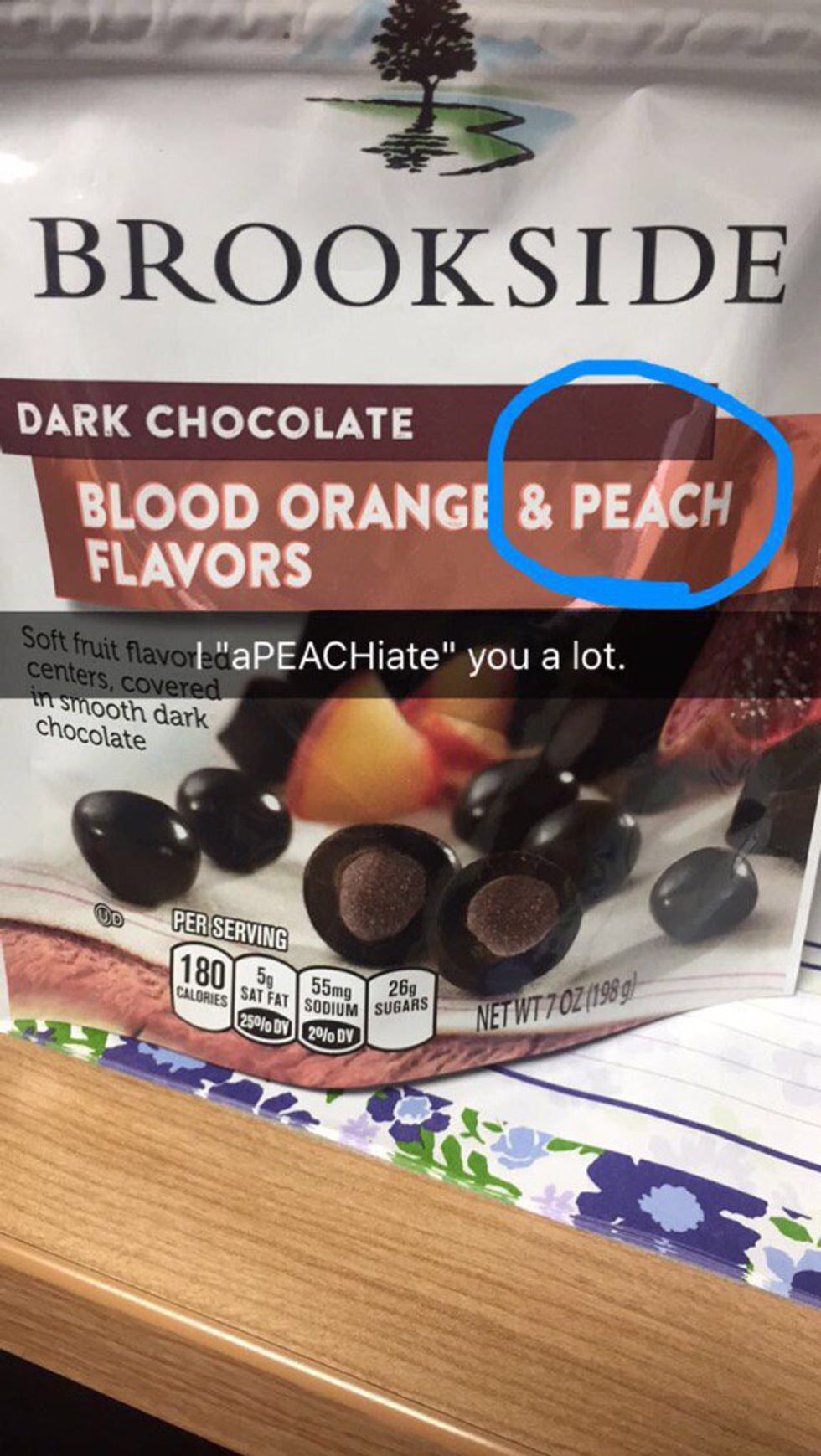 18. You "light up" my world.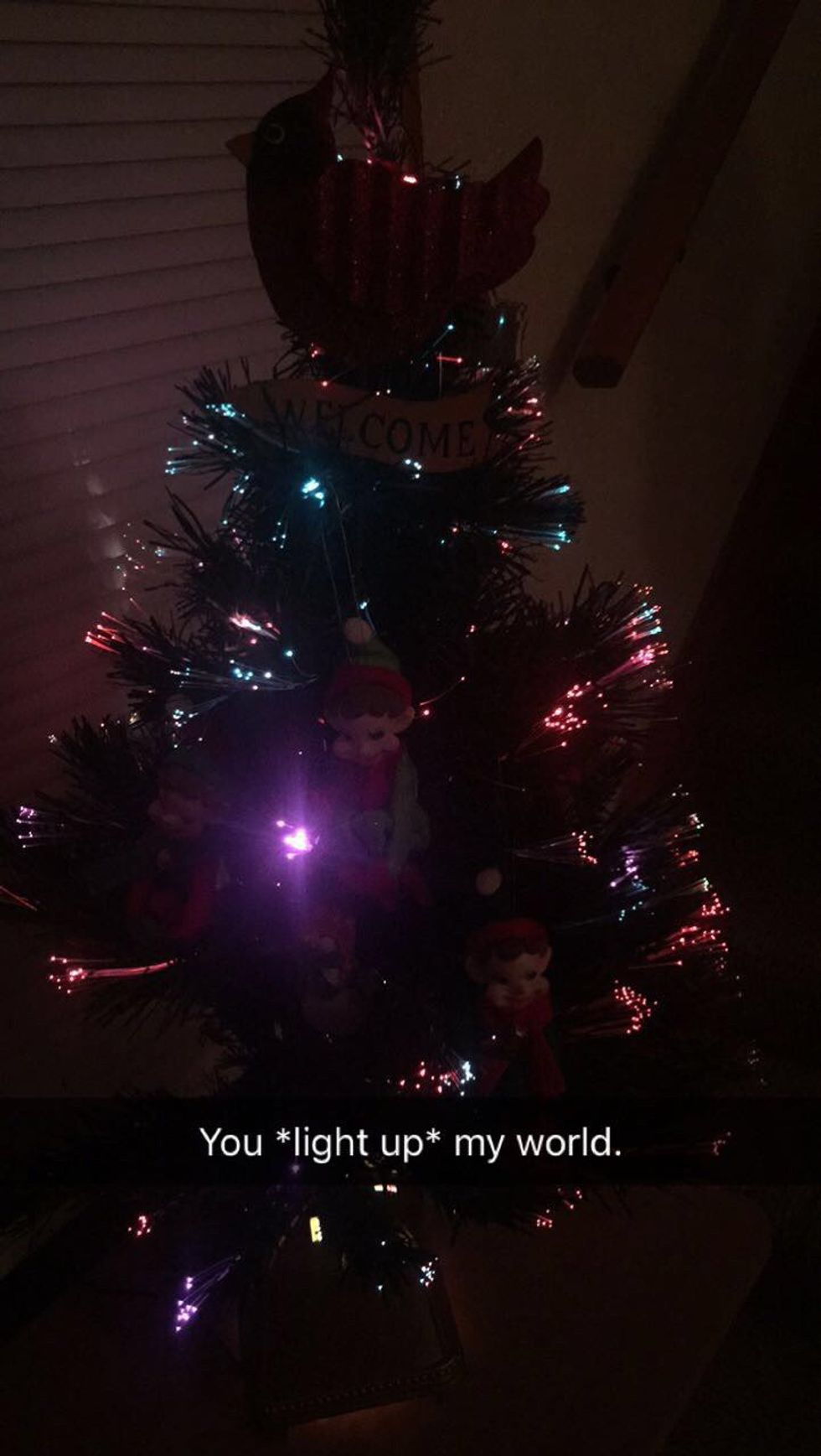 19. "Orange" you glad that we are friends?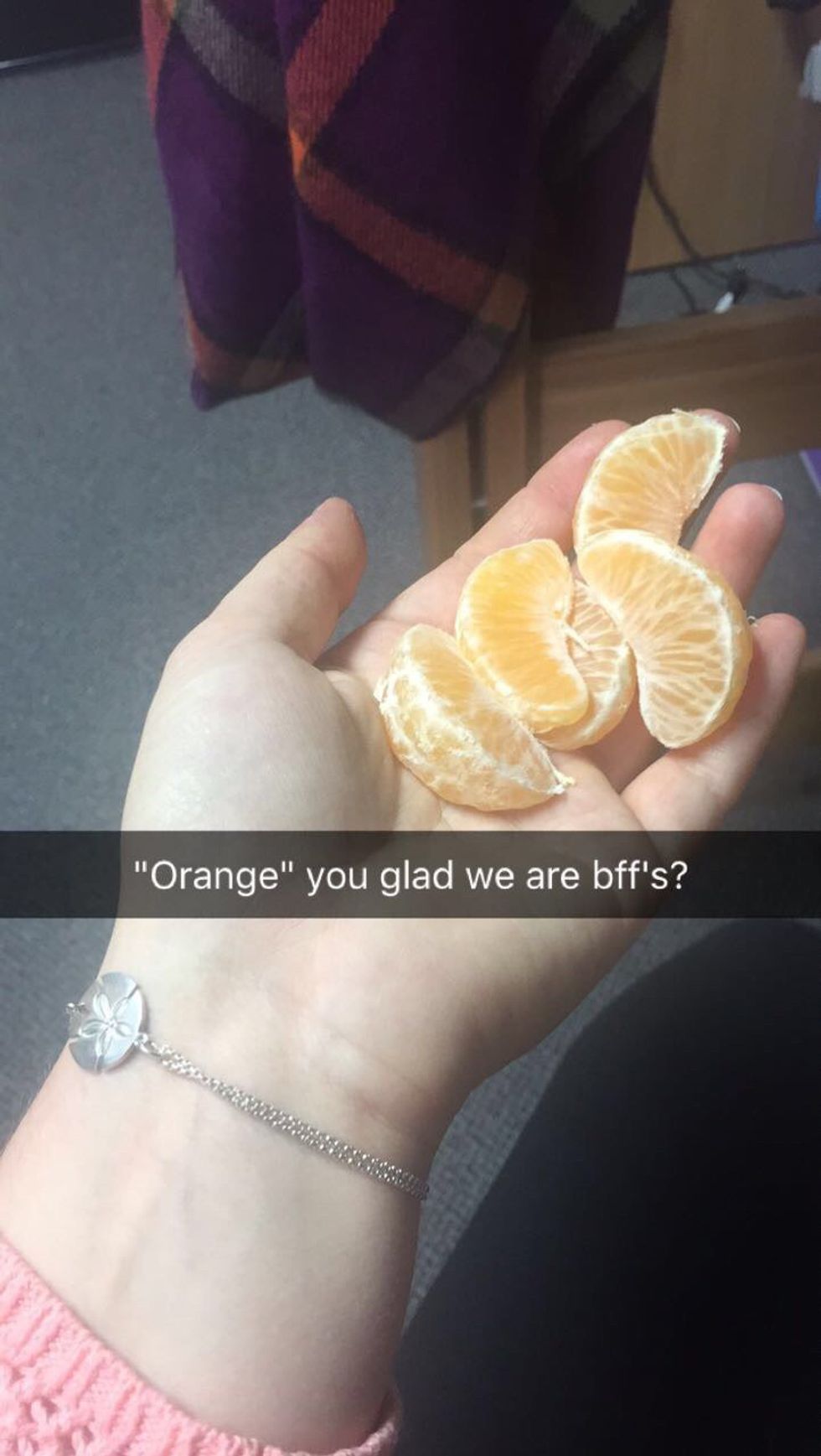 20. I've "bean" thinking about you.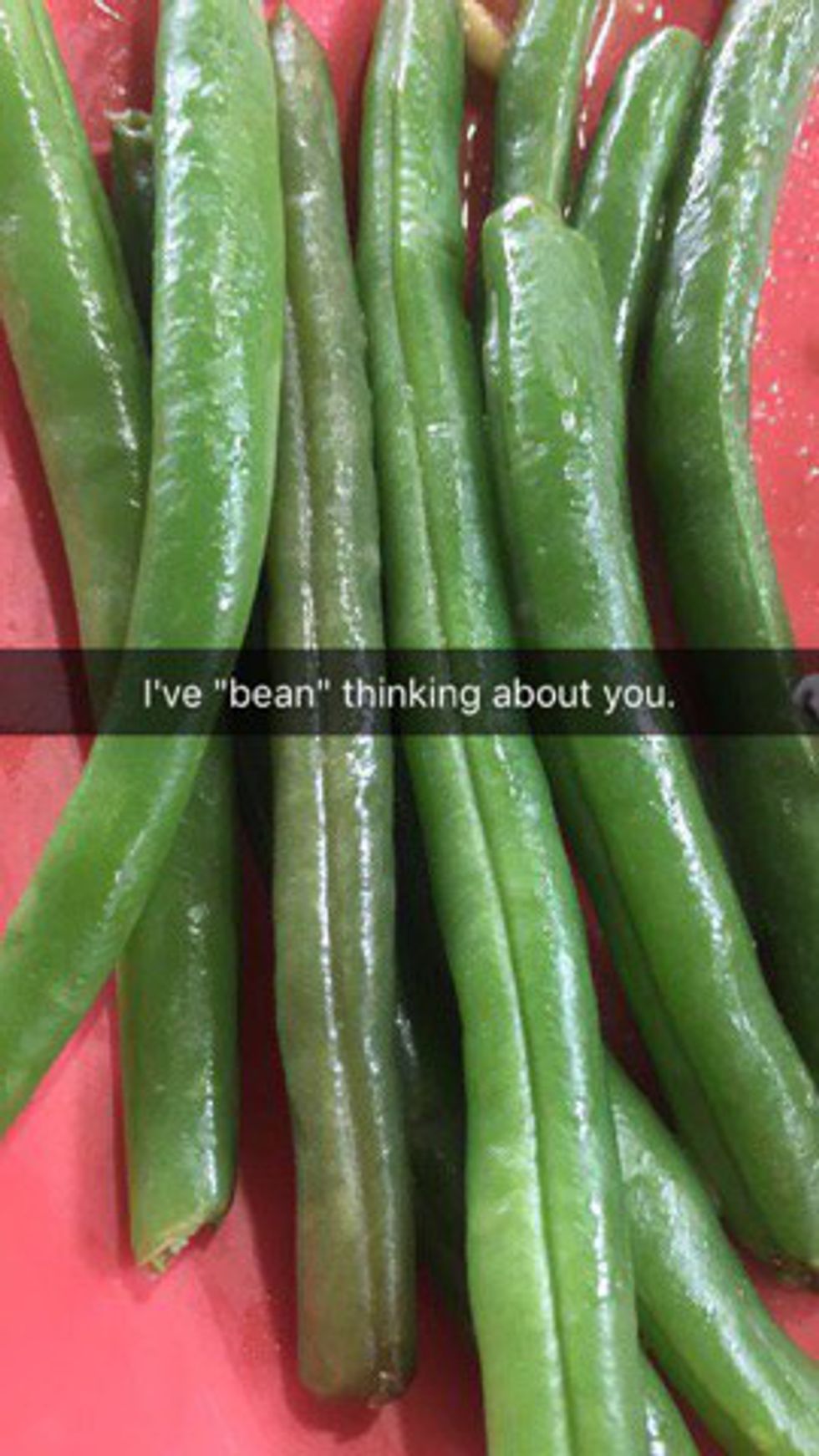 21. I "donut" know what I would do without you.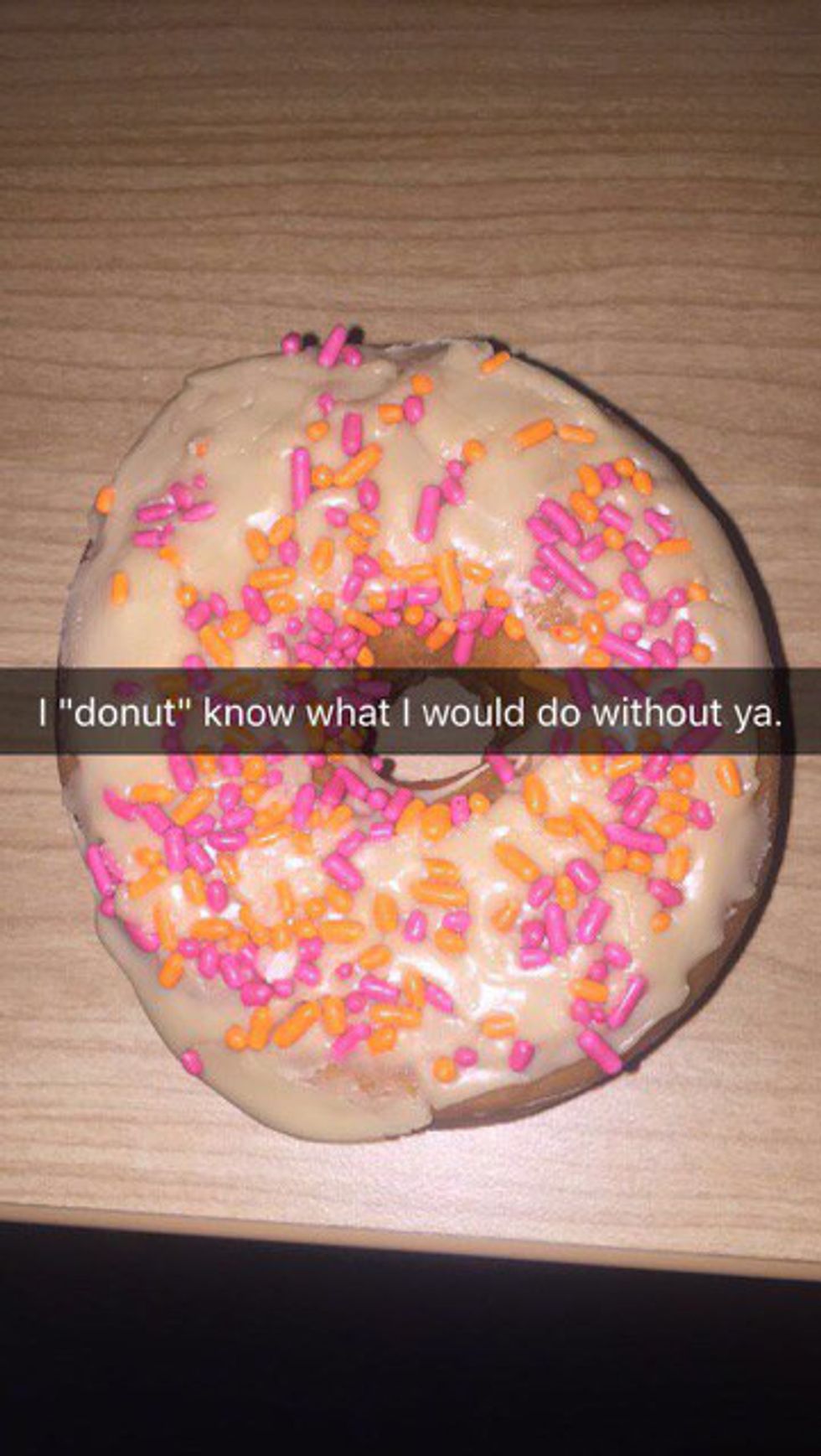 22. You make my heart skip a "beet."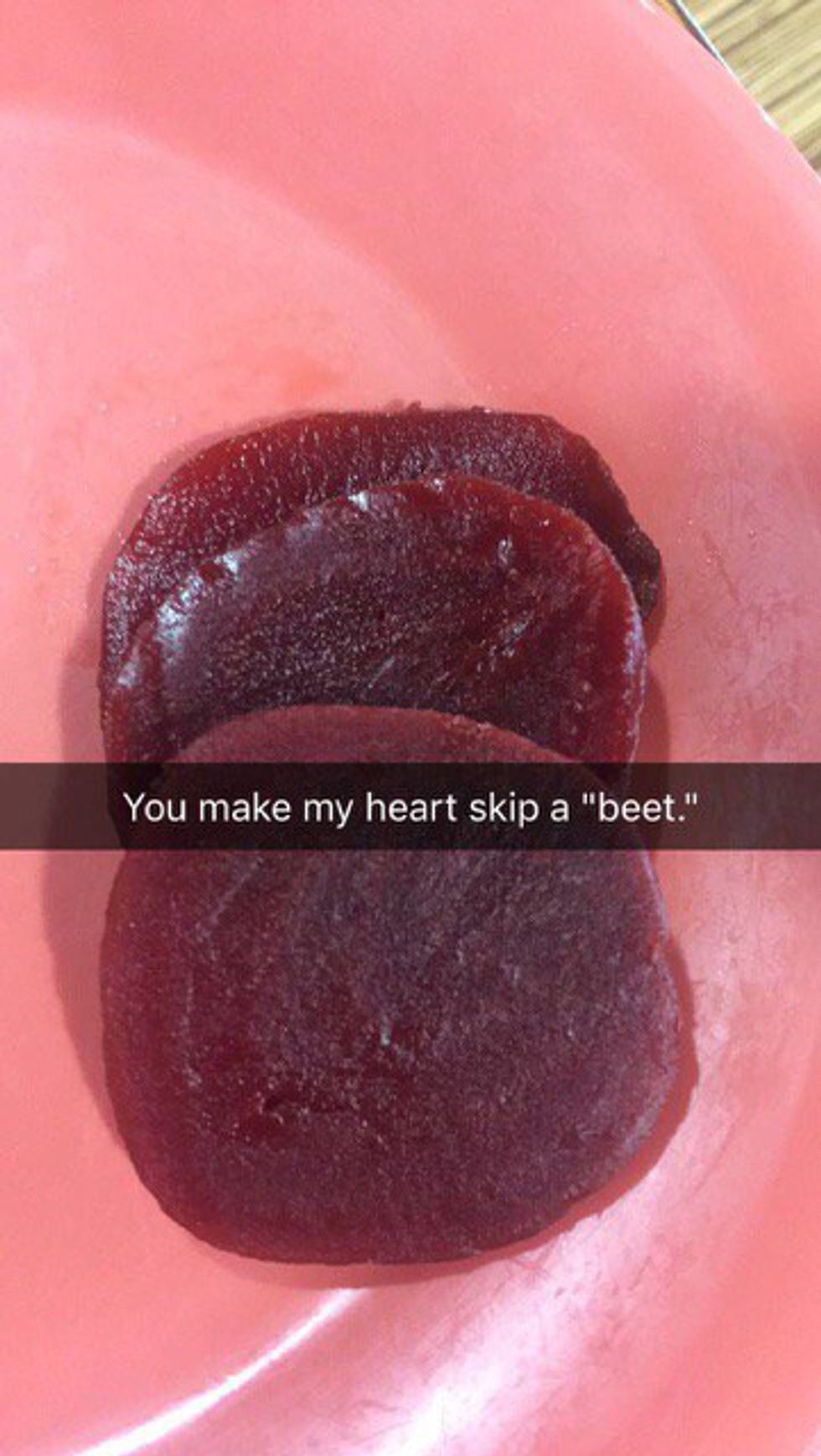 23. I love you from my head "to-ma-toes."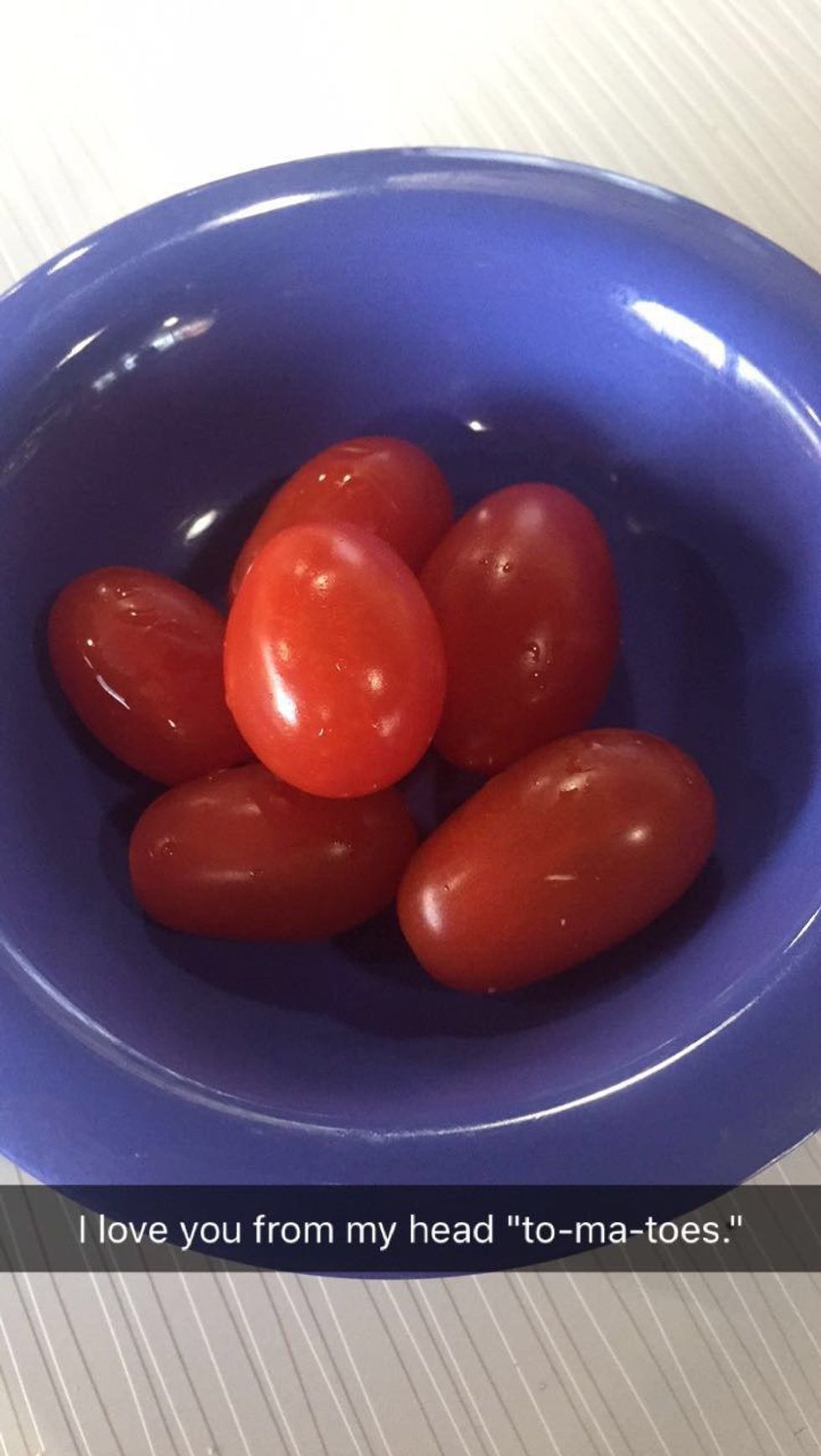 24. Your relentlessly sweet attitude and kind heart are such a"peel"ing qualities.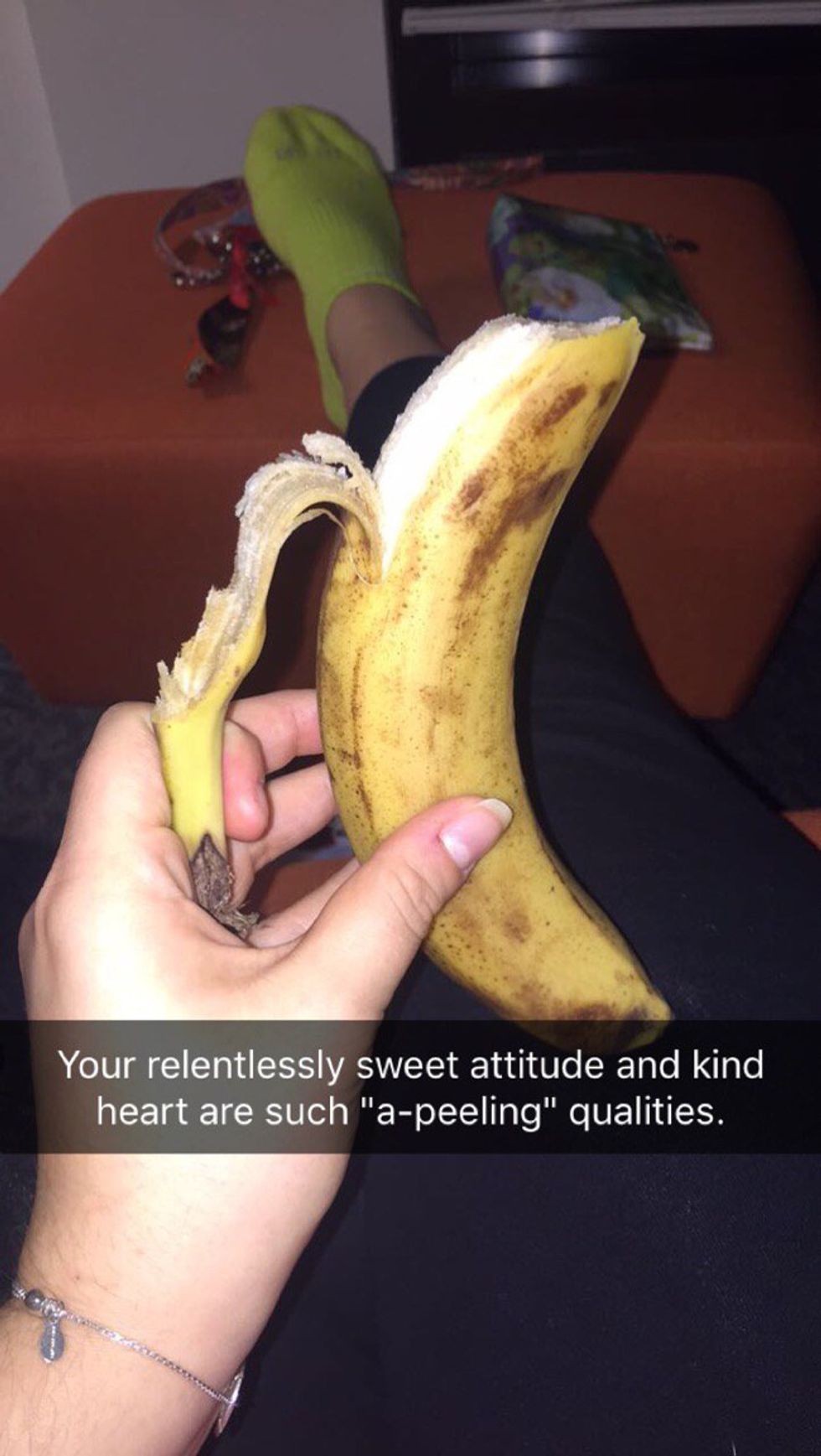 25. I hope you have a "tea"rific day.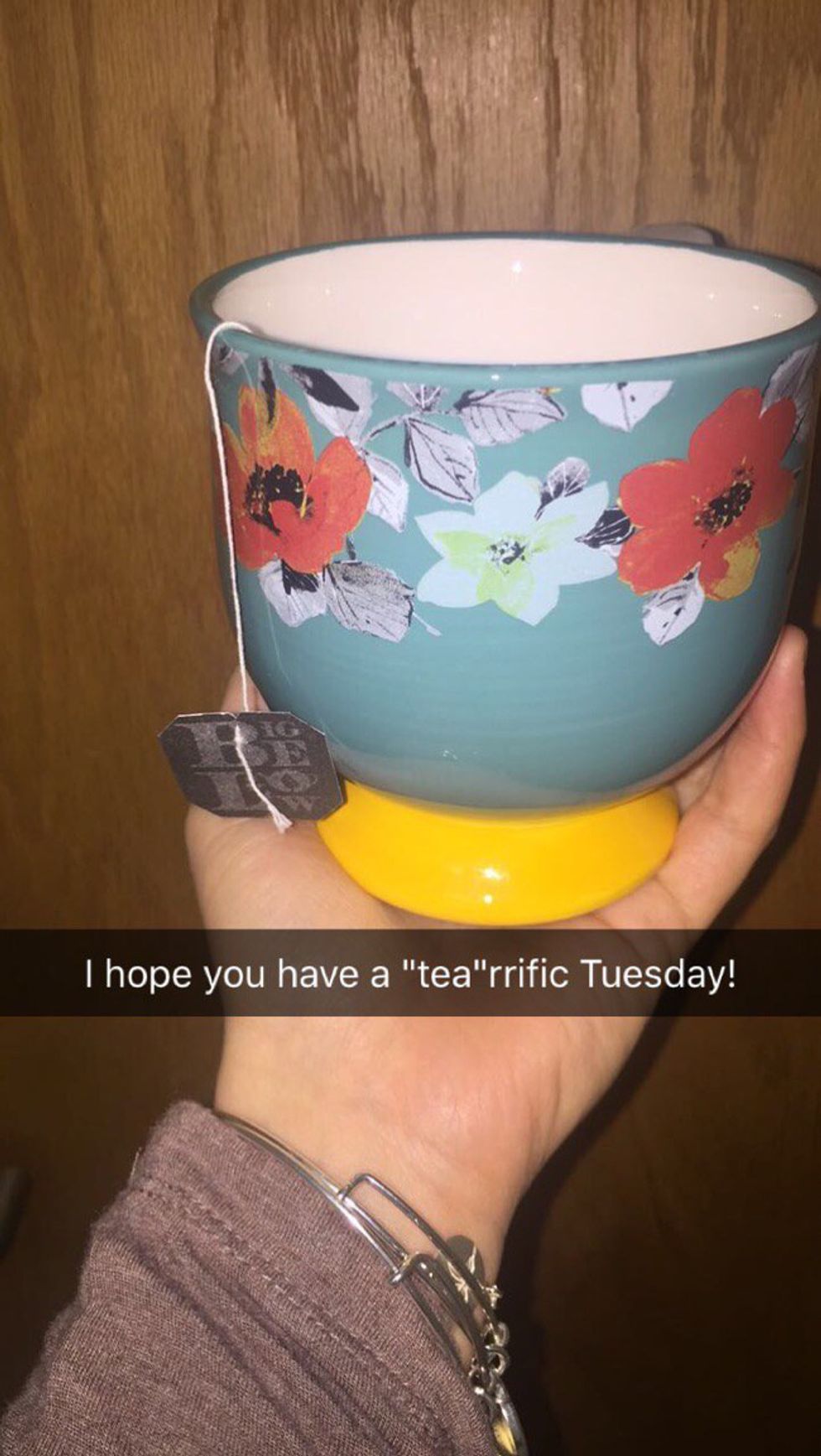 26. Hope you have a good day.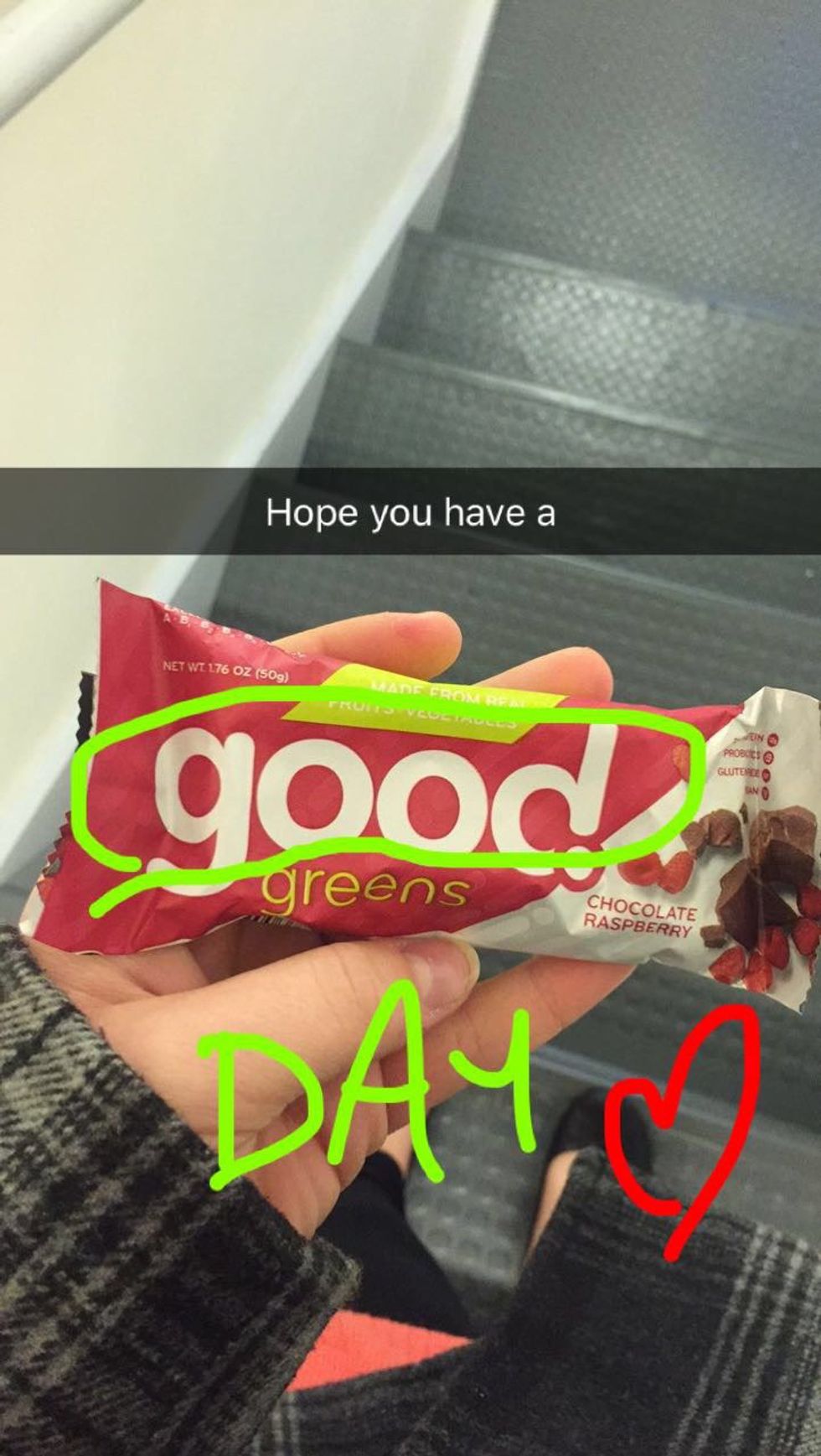 27. You are so perfect, it "kales" me.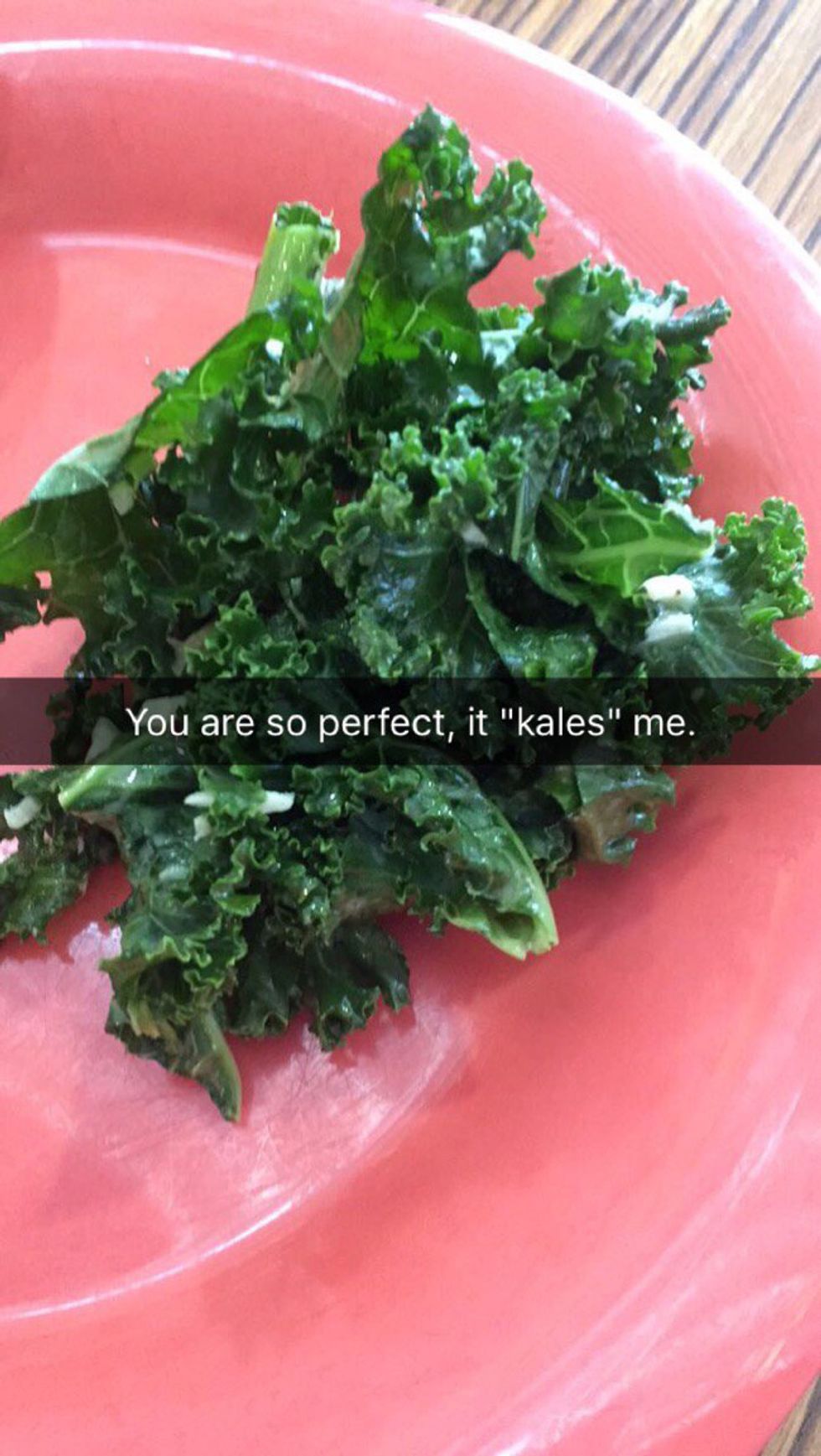 28. You are "egg"squisite.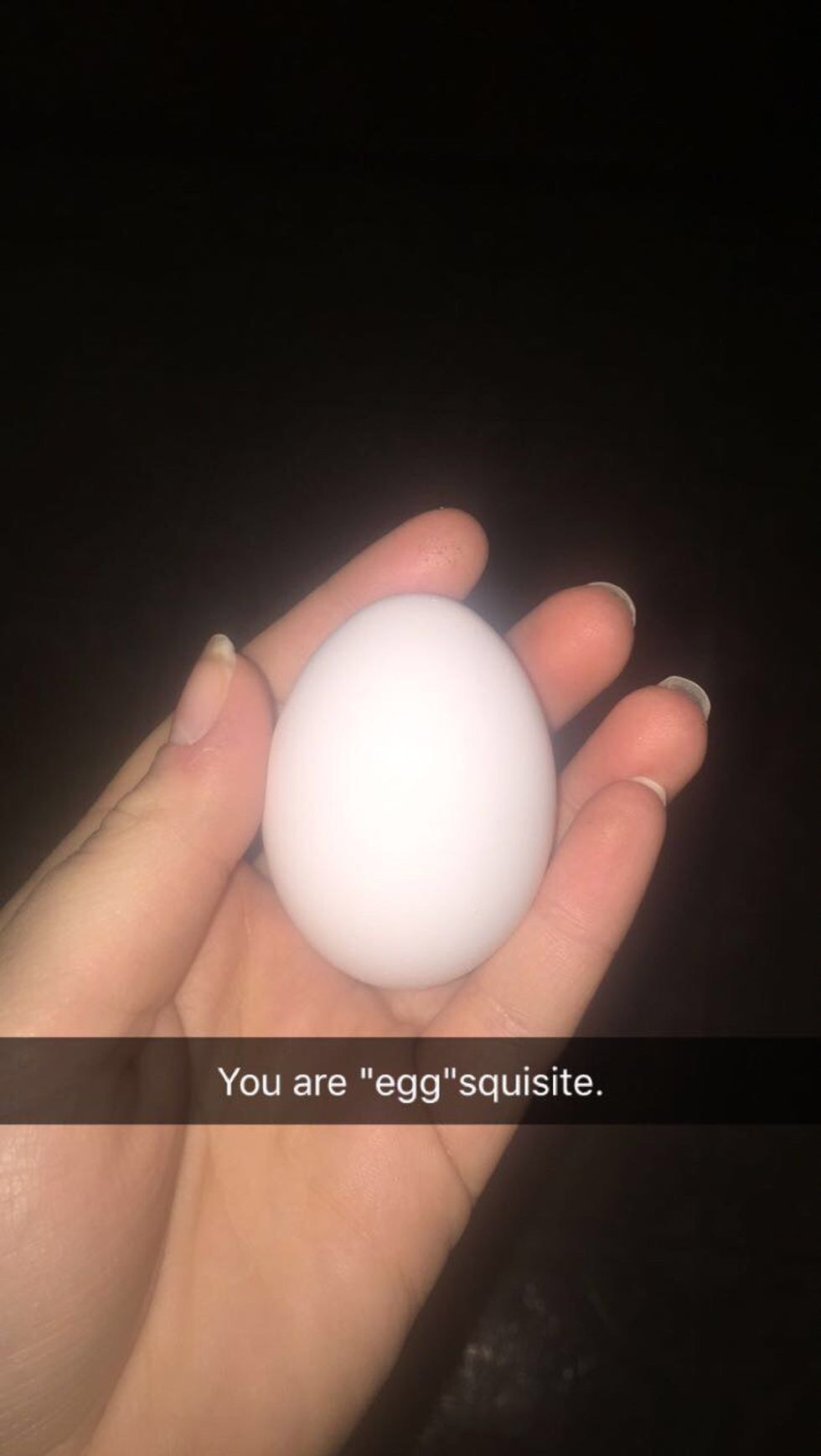 29. I "chair"ish our friendship.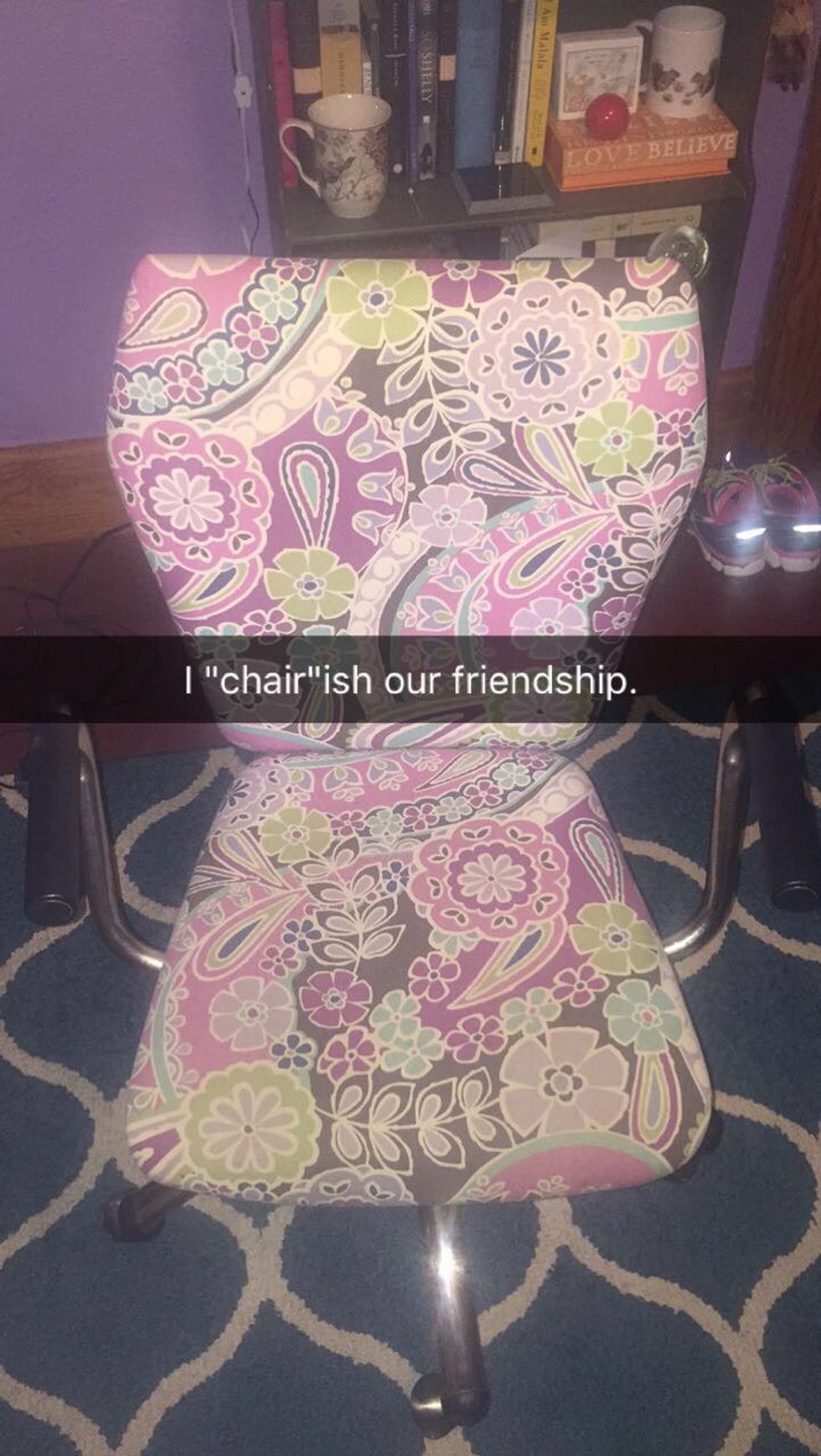 30. I hope that your day has been hap"pea."