My favorite part of the holidays is the perfect setting for a Christmas season night. My brothers are playing with the dog, my mother is making a yummy dinner, my father is outside tending to the Christmas lights, and I am comfortable on the couch watching a quality film, probably Elf. Then we all sit together and eat our food and talk about our days and laugh at each other and enjoy the moment together.
That's a great setting, right? But that's not it, that's not my favorite part. My absolute favorite part is when we all get to the couch to finish Elf and my dad makes us all hot cocoa, all snuggled up on the couch, sipping away on some scorching hot chocolate, and laughing at Will Ferrell run around New York City in an elf costume.
But after so many years of the same hot chocolate, I have decided to mix it up in the past few years. And here are some of the favorite ways I have mixed up my favorite holiday moment of drinking hot chocolate:
1. You can bring the campfire smores right into your kitchen with this all-time favorite recipe.
My absolute favorite simple made and simply delicious hot cocoa is my "Some S'more Hot Chocolate Please" recipe. It only has a few extra ingredients and takes only a few minutes to put together. You'll need graham crackers, marshmallows, and of course hot cocoa.
First, you take some giant or regular sized marshmallows and place them in a pan, preferably a dark, nonstick pan.
Next, you place the pan in the oven and set it to boil.
Watch carefully for when the marshmallows begin to brown.
Take them out of the oven when they are browned to your likeness. I prefer a golden brown, a little bit on the lighter side.
Following so, you then make your hot cocoa.
Once the hot cocoa is finished, place the toasted marshmallows on top.
And lastly, break up some graham crackers and sprinkle them as the finishing touch.
Enjoy and sip your campfire marshmallows carefully!!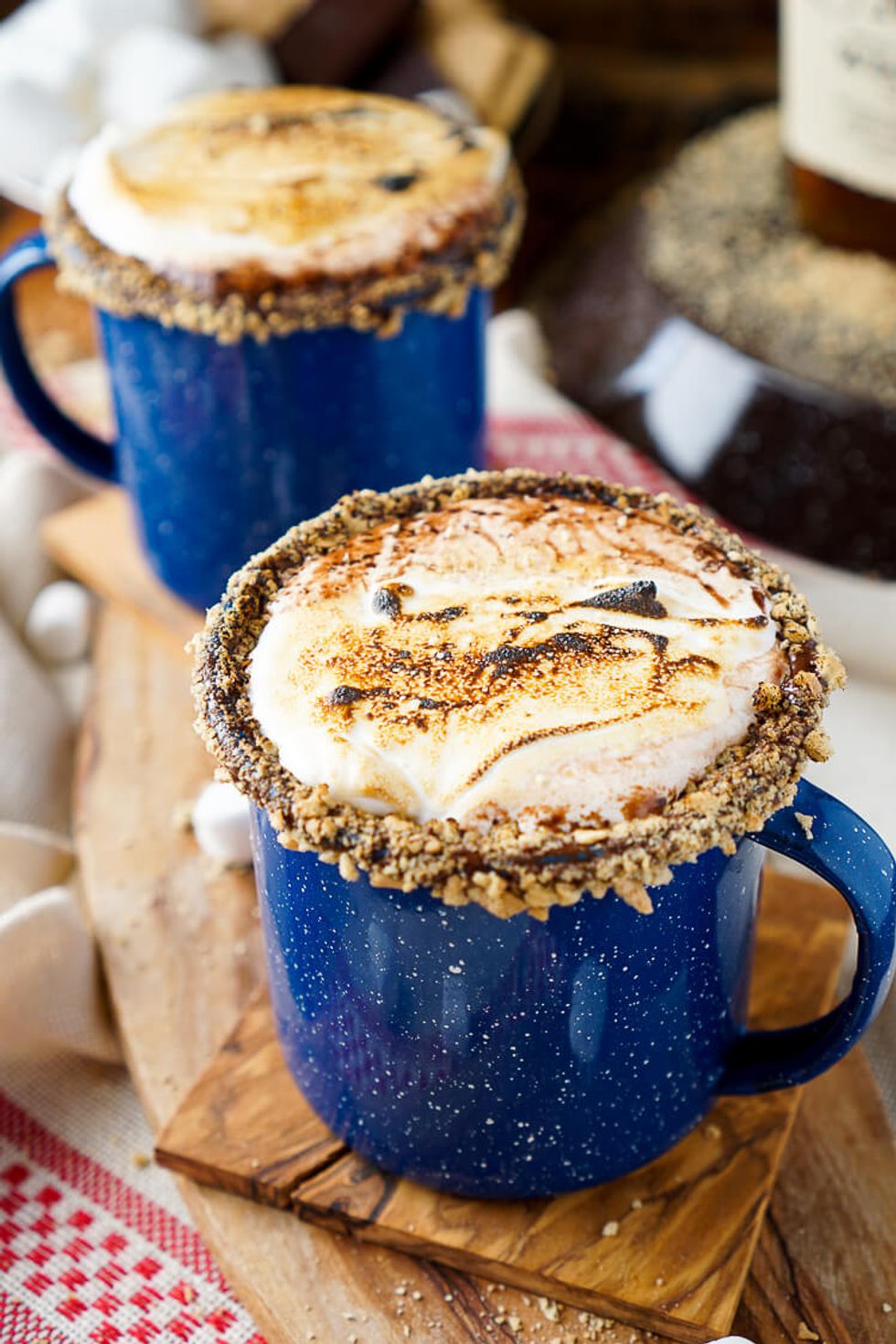 2. A recipe that calls for chocolate and mint tastes just like a Girl Scout cookie and will make your heart happy.
My recipe I like to call "Hot Chocolate, So Fresh and Clean" is similar in taste to those famous Thin Mint Girl Scout cookies that everyone knows and loves. This recipe calls for only two simple ingredients; whipped cream and candy canes.
Begin by making your hot cocoa, any version will do.
Next, take a giant scoop of whipped cream and let it sit right at the top of the cup, letting it melt into the hot cocoa.
Take a candy cane, and stick on the side, letting the stick immerse into your drink and the hook to hang over the edge.
For even more minty freshness, crush up extra candy canes and sprinkle the remnants onto the whipped cream.
Be careful, because the mints take awhile to dissolve. So as you sip be ready to take a few bites of the candy cane pieces.
Sip away, enjoying a refreshing hint of mint in every sip!!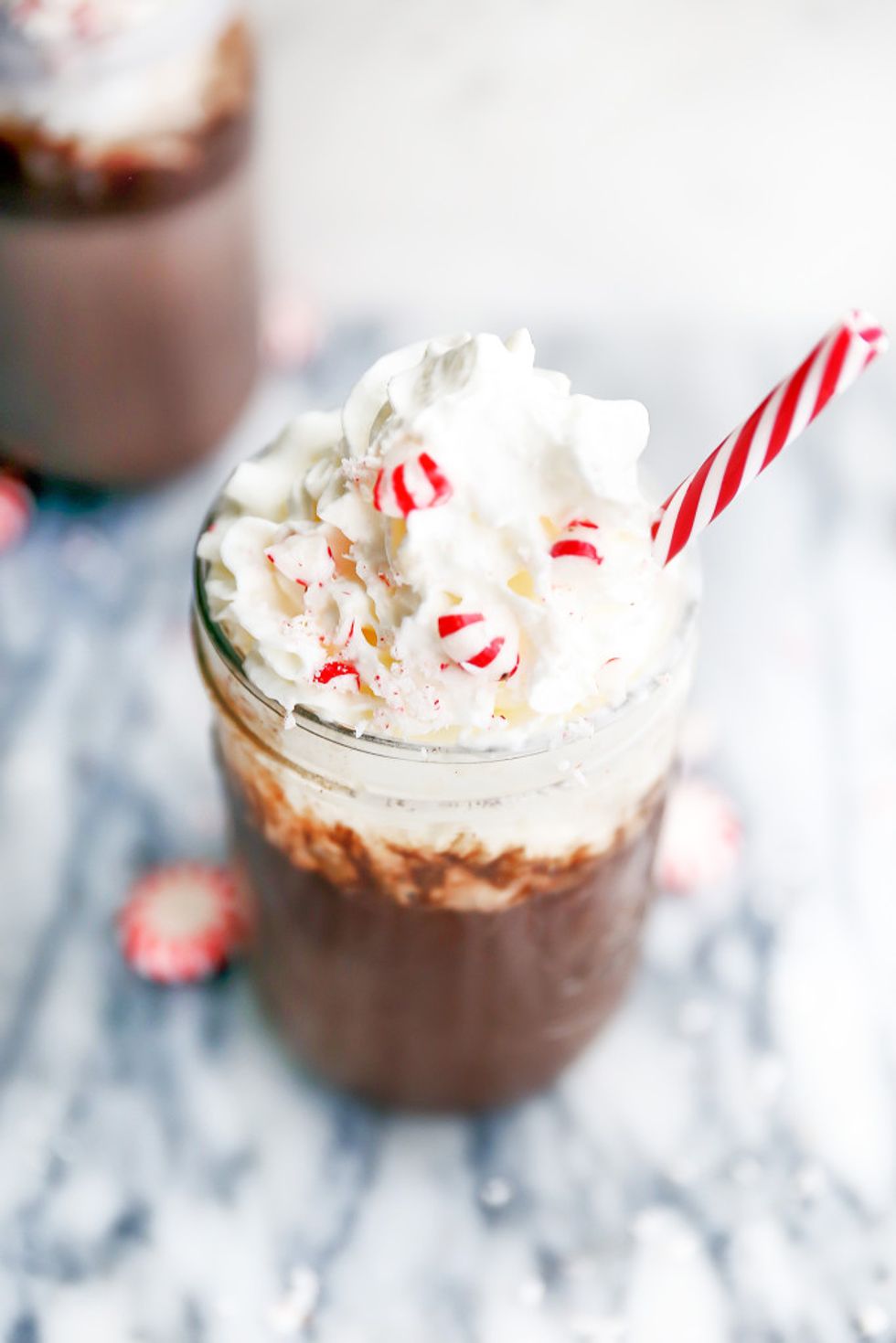 3. The triple threat is no joke to the original hot chocolate recipe.
That's right, the triple threat, known as the "Triple C: Cinnamon, Chocolate, and Cream" is a recipe that'll hit your taste buds, and it'll hit them hard. Just as its name, you will need those three ingredients; cinnamon spice, chocolate candies, and whipped cream.
You can also begin this recipe by making your hot cocoa.
Once that is made, sprinkle in some cinnamon spice into the hot chocolate.
Then take a moderate scoop of whipped cream and plop it on top.
Next, sprinkle on as much cinnamon as you want on to the cream.
Next, you want to get the chocolate candies and chop them up. It is best to chop them up with a sharp knife and on a flat surface like a cutting board.
Take those chocolate shavings and sprinkle them on top of the cinnamon that is already sitting on the whipped cream.
Enjoy each hit of flavor of the chocolate shaving and the strong cinnamon spicy taste!!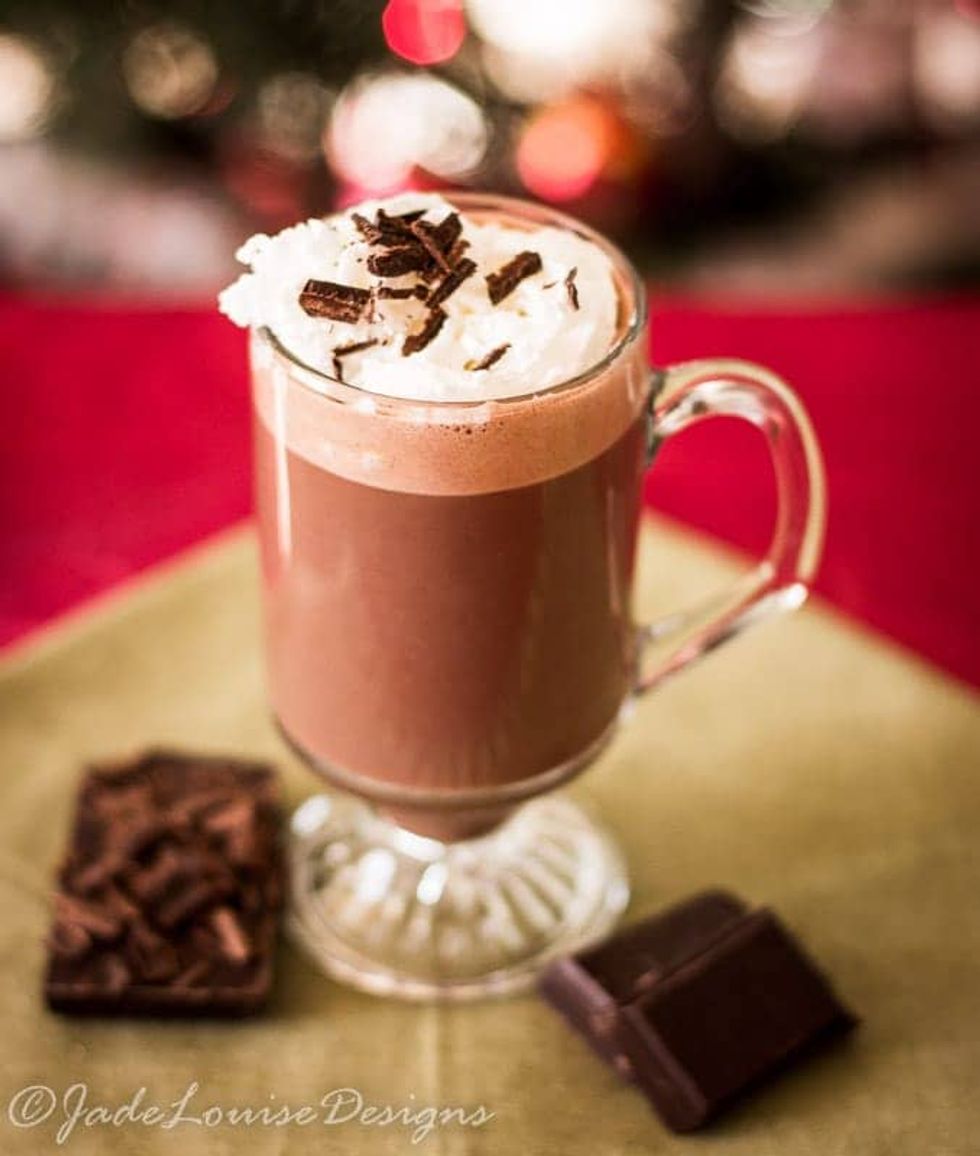 ---
And these are some of my favorite recipes, but there is always room for creativity, improvements, and upgrades to the original hot chocolate recipe. So however you make it, make it the way you like it, and enjoy sipping away as you enjoy the special moments of the holidays.