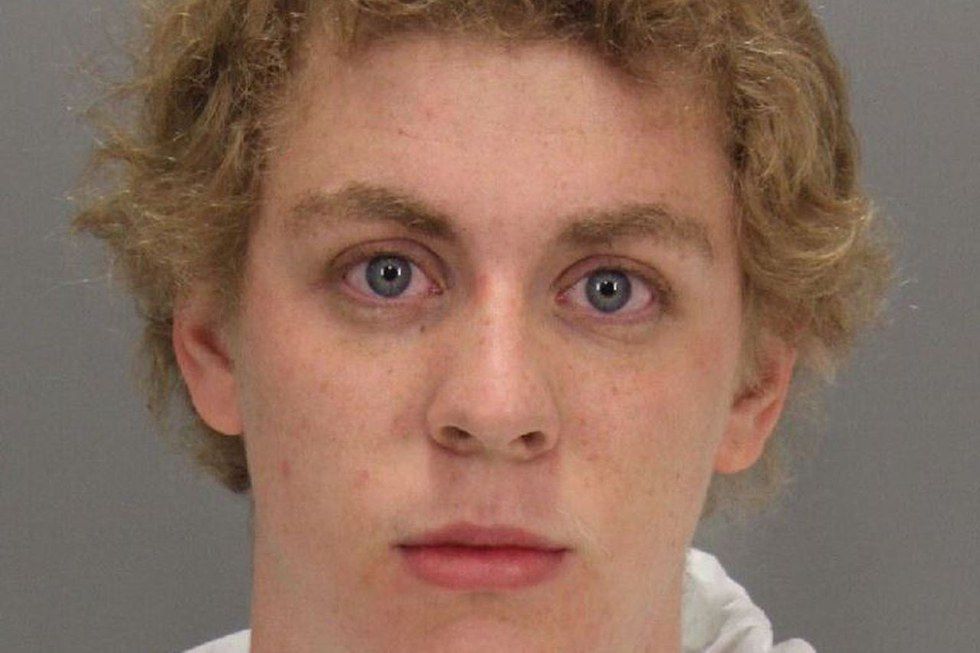 The purpose of this article is not to prove that Brock Turner is innocent. Its purpose is to prove that he shouldn't go to jail-- these are two very different matters. Our court systems are based on the idea that a person is innocent until they are proven to be guilty. So to sentence Turner we must prove that he raped the victim. In most rape cases there are three ways to prove that the victim was raped: signs of date rape drugs in the victim, signs of resistance on the victim's body and witnesses saying the victim didn't consent. Keeping these criteria in mind, here are three reasons why there wasn't enough evidence to prove Turner guilty.
1. No signs of date rape drugs in her system.
When the victim was brought into the hospital, there were no signs of date rape drugs in her system.
2. No signs of resistance on her or his body.
Other then the marks that one receives from having sex on concrete there were no physical signs of abuse or resistance.
3. There was no proof she wasn't consenting when they began having sex.
As long as a person is consenting when he or she begins to have sex and doesn't verbally say that he or she is no longer consenting during sex, then it is sex and not rape. Because the victim was blackout drunk there is no proof that she wasn't consenting when they began. This is the most important point because it has the largest effect on our justice system. To convict Turner, our justice system made an assumption (which is a fatal mistake for justice). It made the assumption that the victim was not consenting when they started having sex even though there was no proof for one way or the other.

If the courts truly believed that their assumption that she wasn't consenting was correct they should have sent Turner to jail for a long time; however, if the courts believed that there wasn't enough proof to convict turner then he should have never gone to jail. Either way, our justice system has failed in its job of administrating justice.
So, why did the court systems choose to only send Turner to jail for a few months? Because they were trying to please the media and the people.
Let's look at this from the media's point of view, keeping in mind that the media makes money off of breeding dissension. In the People vs. Turner case you have a "rich" white boy supposedly taking advantage of an unconscious girl and then afterwards being so unrepentant that you could almost say he was blaming it on the girl. This is a dream come true for most media sources. I mean, who in America doesn't get angry about a rape case? But, to add on to that, you have the feminist especially mad because some people tried to blame part of the fault on the girl for getting blackout drunk (which in truth is something to get very mad about). And because of an ongoing campaign of indoctrination people hate the words 'rich,' 'white' and 'man,' but when you put them together you have what the media wants us to believe is the root of all of our problems.
This is why Turner was convicted, not because he was proven guilty. Rather, because the media had decided he was guilty and the government realized it would be in a bad situation if he wasn't convicted.
We talk all day about our corrupt government composed of corrupt politicians whose only goal is to make money and we tend to forget the corrupt media whose only goal is to make money regardless of whether or not what it is preaching is bad for the people.
Let's edit the Turner situation just a little bit. Instead of the two guys seeing Turner, imagine he finishes having sex with her and then promptly passes out next to her. The next morning the victim wakes up next to Turner, assumes that she slept with him, immediately regrets that decision, decides never to get blackout drunk again, gets dressed and goes home. This is a perfectly legal situation that happens every weekend all over the world and our culture and the media wholeheartedly supports it, saying that women are finally accepting their sexuality. She wouldn't have seen herself or been seen by others as a victim.
Let's edit this situation again and reverse the roles. Imagine that Tuner is passed out and the victim was seen having sex with him. What would happen when the two men walked by and saw what was going on in the alleyway? They would assume that he was consenting when they had started, laugh and go on by. The media would never have covered it because the media wants us to believe that rich white men are the ones who are wrong, not the ones who are wronged.
Turner went to jail not because the courts believed there was enough evidence to prove him guilty but because America is full of people who love to be outraged. Turner went to jail because America's media loves to feed the people what they want. Turner went to jail because America's government has forgotten that its purpose is to protect human rights, not to please the populace. Turner went to jail because America has fallen from its status of a great country that strives for freedom to its new status of a corrupt, greedy and oppressive country.