"That '70s Show" came out in the early 2000s, but its style allows it to resonate with people from all generations. The classic sitcom set in, you guessed it, the 1970s teaches its viewers life lessons while putting a smile on their faces.
The lives of six teenagers face almost every serious issue a person could go through, and they all support each other through each up-and-down (even if they are teasing one another about it the entire time). The struggles of the "That '70s Show" characters are relatable and teach audiences some lessons so that hopefully they don't have to learn for themselves.
1. Family is more than blood.
The teasing, comradery, and jokes that take place between Eric, Donna, Kelso, Hyde, Fez, and Jackie suggests an almost sibling-like relationship, but sometimes it goes even further than that. By the end of Season One, audiences see Eric's family, the Formans, take in one of the group, Hyde, who has never had a traditional family. Even in later seasons after Hyde has developed a relationship with his biological father, he chooses to reside in the Formans' home.
Throughout the show, each of the teens has crashed in the Forman residence for some period of time or another. Mr. and Mrs. Forman often feed and provide for all of their son's friends without expecting any kind of reward in return.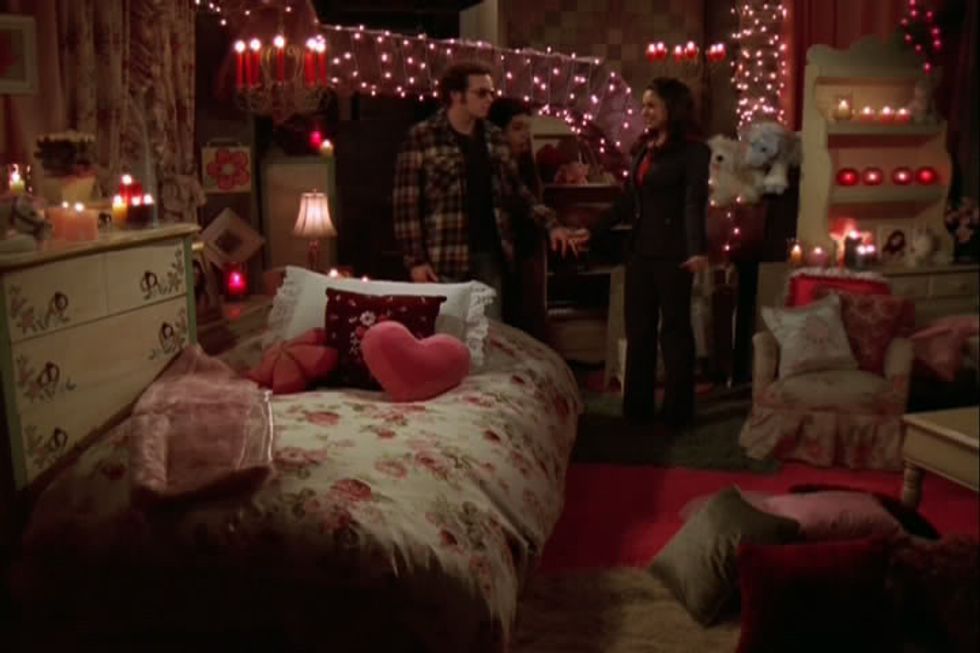 2. Love conquers all.
The group of friends has tried every combination of lovers amongst themselves. These include, but are not limited to, Jackie and Fez, Jackie and Kelso, Eric and Donna, and Hyde and Donna. The most consistent of these matches being Eric and Donna.
For watchers of the show, Donna and Eric are probably seen as very off again/on again; however, their love survived a trip to California, a cancelled wedding, and even a move to Africa. One pair that many often forget about is Kitty and Red, Eric's parents. Throughout the series, Red and Kitty enjoy a playful, consistent love. They are often shown sneaking off together, and the pair tolerate one another even when no one else is.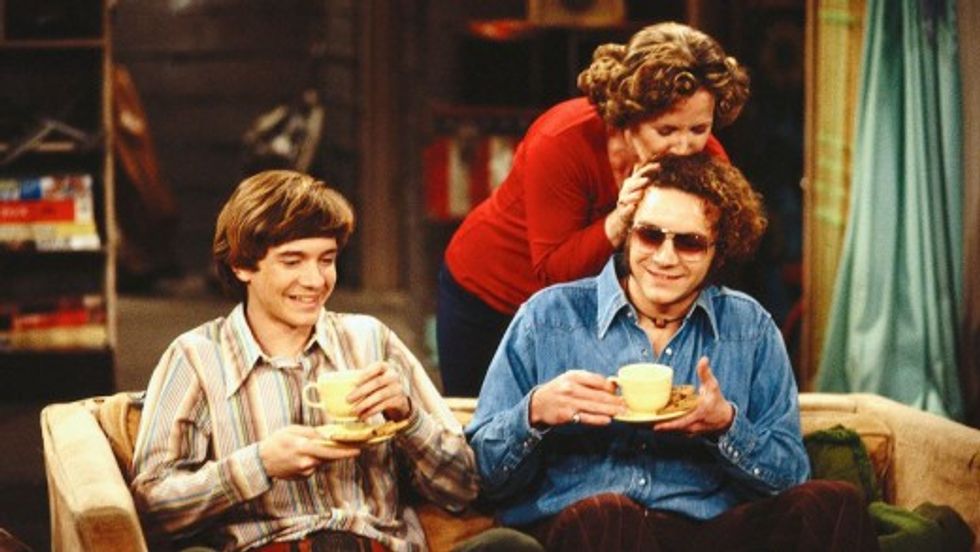 3. Don't underestimate a "slacker."
When the show features all of the kids in high school, Eric is seen as the Type A extreme of the group and Hyde is seen as the Type B. Ironically, as the show progresses, their roles reverse. Once Hyde meets his biological father, he is offered the opportunity to run a record shop and does so quite swimmingly.
Conversely, Eric takes a "gap year" and runs through bouts of depression, boredom, and confusion. Although none in the group end up being "slackers" in the long run, Eric certainly takes the longest to get out on his feet which is quite a twist from what one would expect in the earlier seasons.