I am a make-up and beauty product junkie. I always have been, and probably always will be. My heart yearns for the high end, and raved about products. Unfortunately for me, my wallet cannot support these desires. So, if you're looking for a way to keep your make-up game on 'fleek,' but you're on a college girl budget -- check out these amazing dupes of name brand products: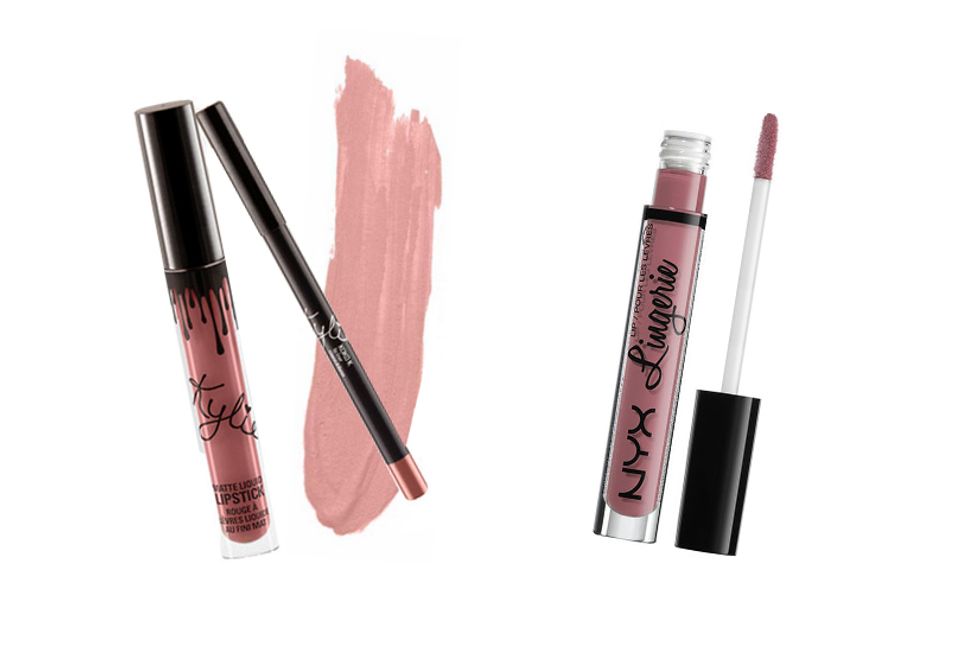 You won't get a matching lip liner with this one, but they are pretty much the exact same color. NYX does have a line of very affordable lip liners as well. So, finding one to match shouldn't be too hard, and will still save you money.
NYX 'Bedtime Flirt': $7.00
Kylie Lip Kit 'Candy K': $29.00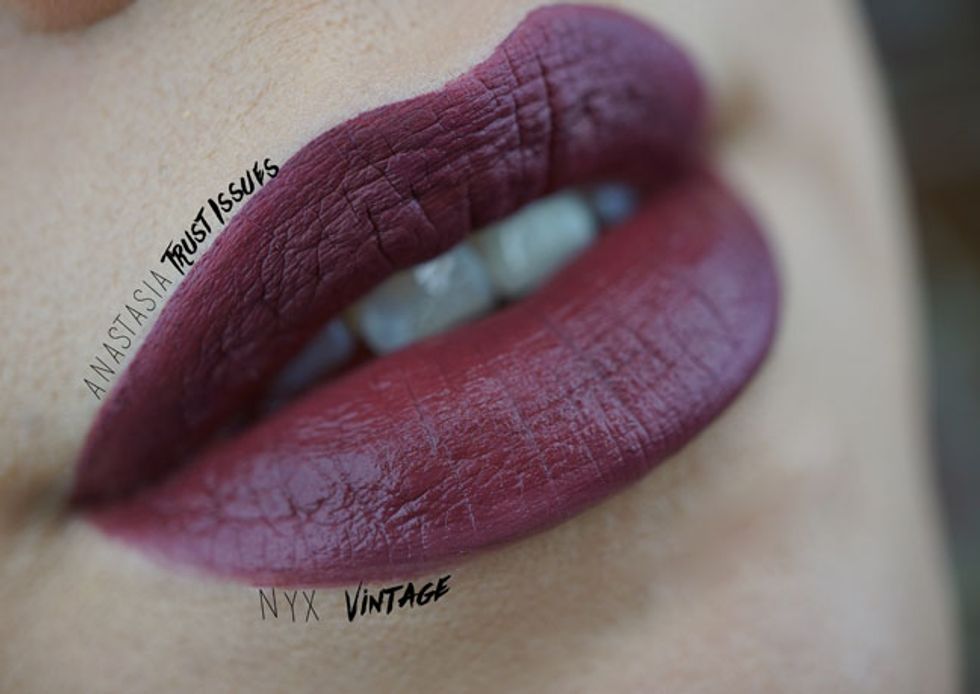 While ABH's liquid lipstick has a little more of a matte finish than NYX's Liquid Suede, the color swatches are almost a perfect match. The top lip, pictured above, is 'Trust Issues.' The bottom lip is 'Vintage.' Can you spot a noticeable difference? Me neither.
NYX 'Vintage': $7.00
ABH 'Trust Issues': $20.00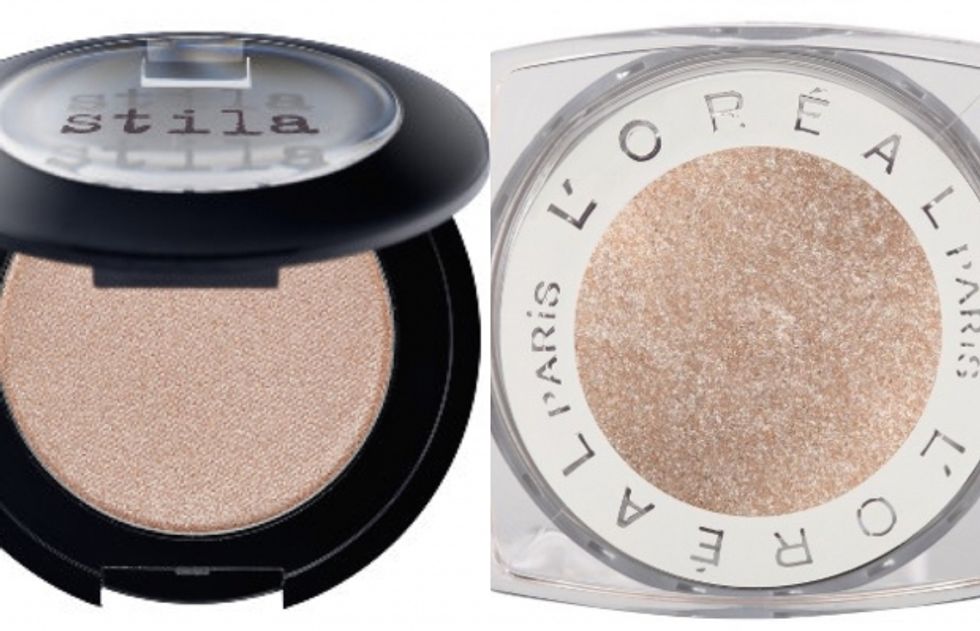 Stila's 'Kitten' eyeshadow is perfect for every day eye wear. This L'Oreal eyeshadow is the perfect dupe for it. You won't be able to tell the difference!
L'Oreal 'Iced Latte': $7.00
Stila's 'Kitten': $18.00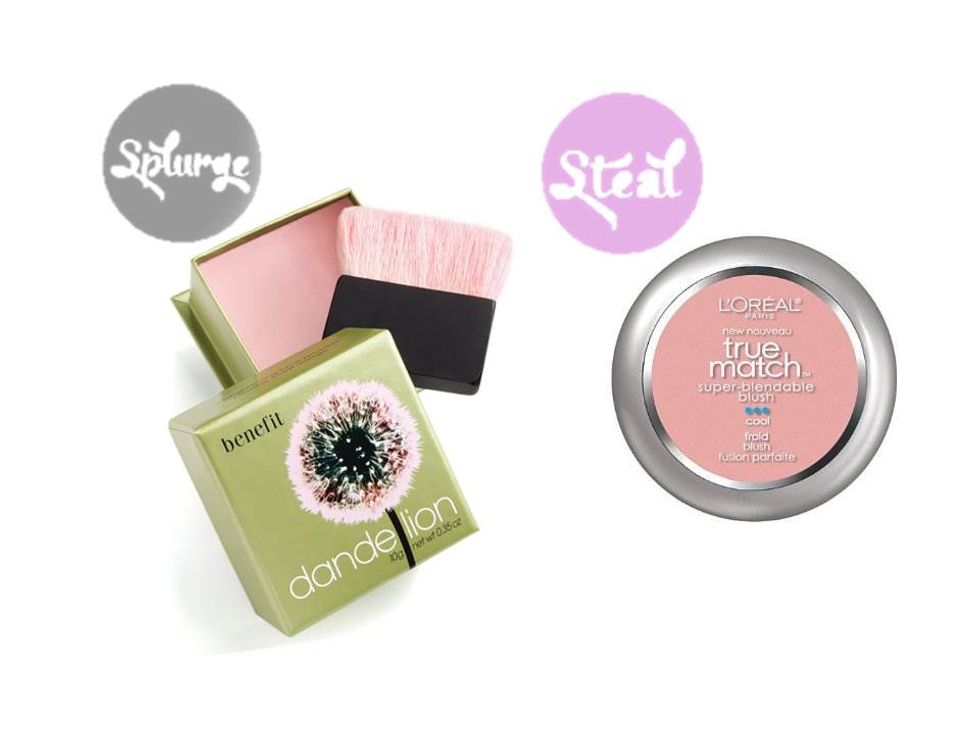 The 'Dandelion' luminizer is one of my favorite cheek products. L'areal True Match is the best drugstore dupe for it, and let me tell you -- it's a dang near perfect match. The packaging isn't as cute, but if it saves you money? Why not!
L'Oreal 'Baby Blossom': $10.95
Benefit 'Dandelion': $29.00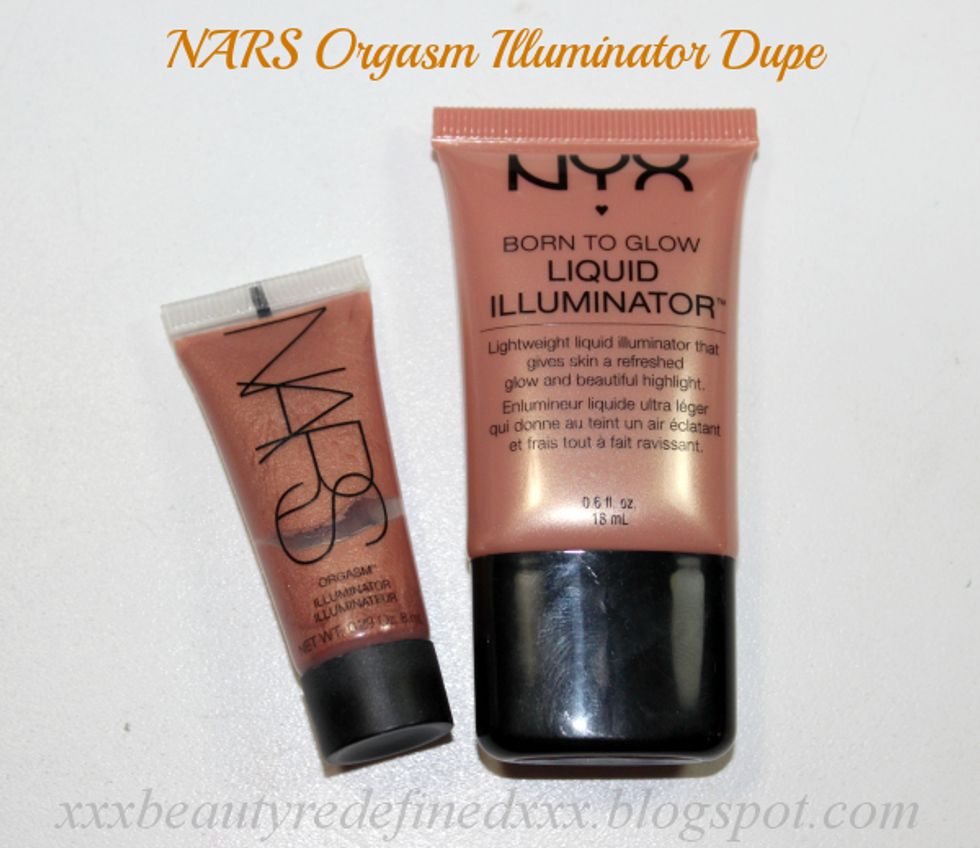 This is a perfect dupe, and a must have for anyone who loves that glow-y illuminated look. This stuff is a steal!
NYX 'Born To Glow': $7.50
NARS 'Orgasm': $30.00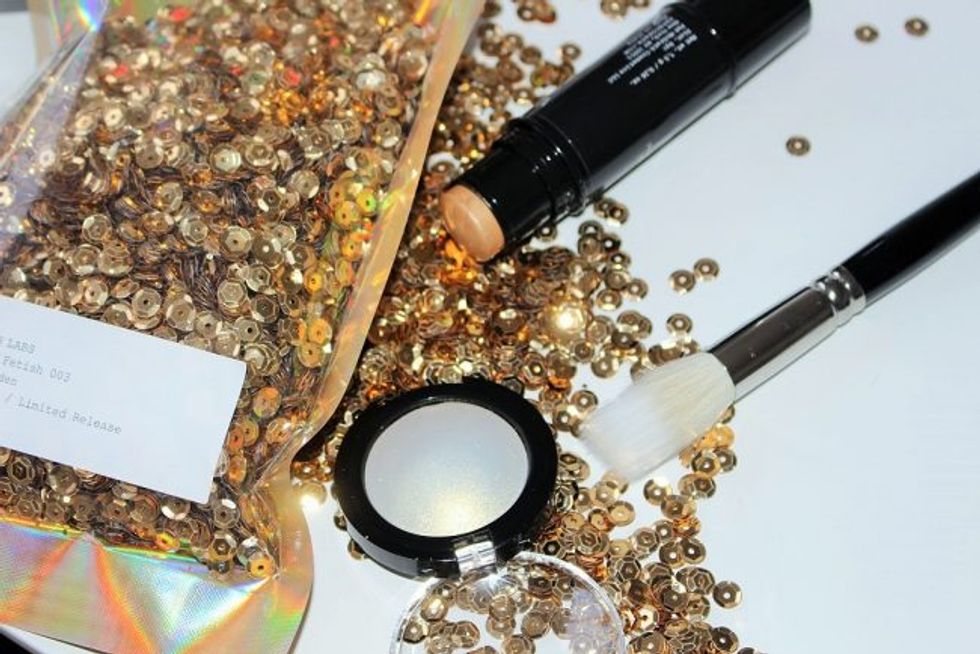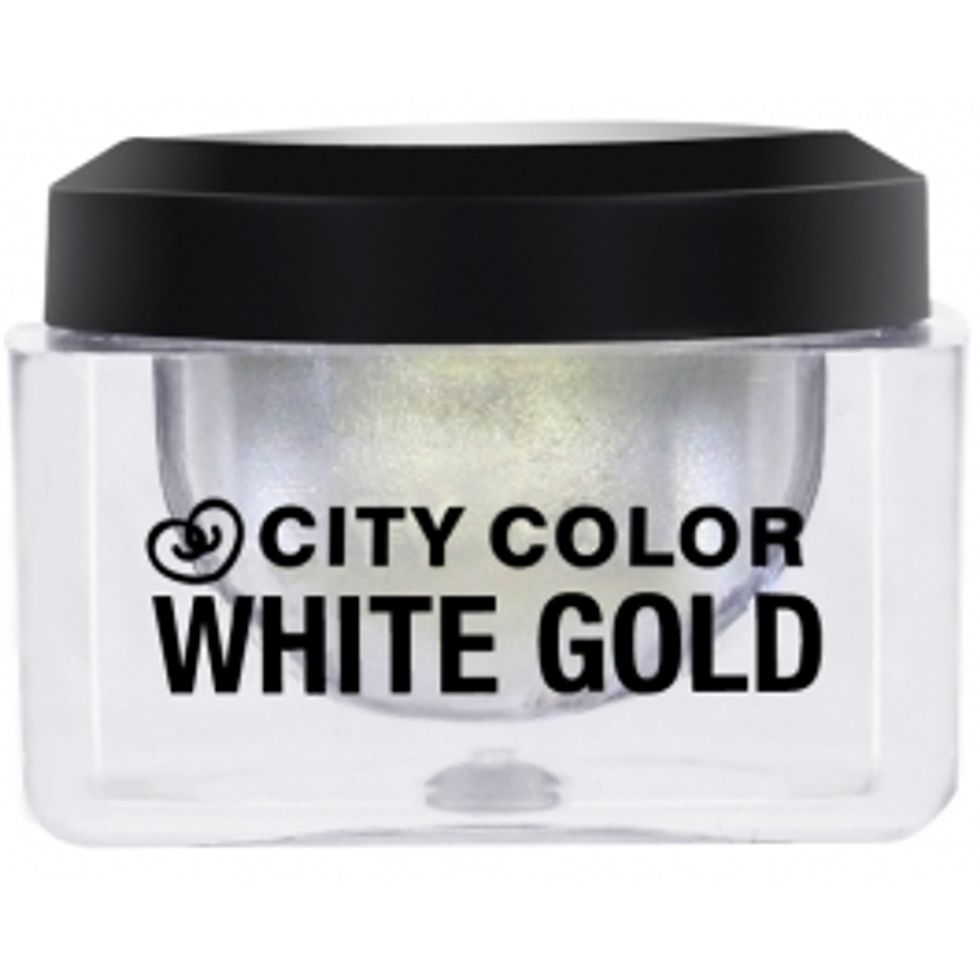 Pat McGrath Labs' highlighters are to die for. While City Color provides the perfect color dupe, there are some differences -- you won't receive it in an adorable package filled with gold sequins, and you will miss out on the make up brush and Skin Fetish Balm. 'White Gold' is also a cream versus 'Golden' being a pressed powder. If you're like me, and are in awe of the glow this gives, but can't afford to dish out the cold hard cash for it...this is for you!
City Color 'White Gold': $5.99
Pat Mcgrath Labs 'Golden': $72.00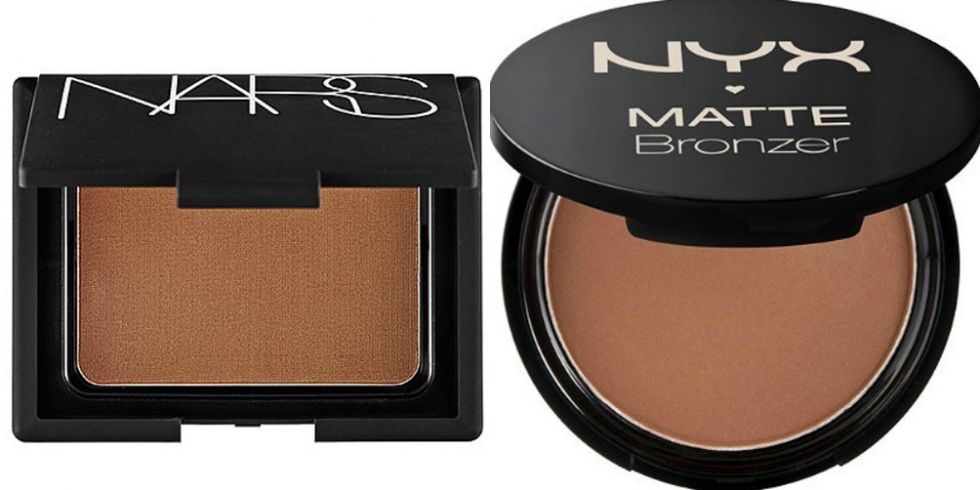 'Laguna' is one of my favorite bronzers! It's matte, perfect for everyday use, and can be used for contouring. Unfortunately, it's a little on the pricier side. So, go with NYX 'Matte Bronzer' for a drugstore dupe!
NYX 'Matte Bronzer': $9.00
NARS 'Laguna': $30.00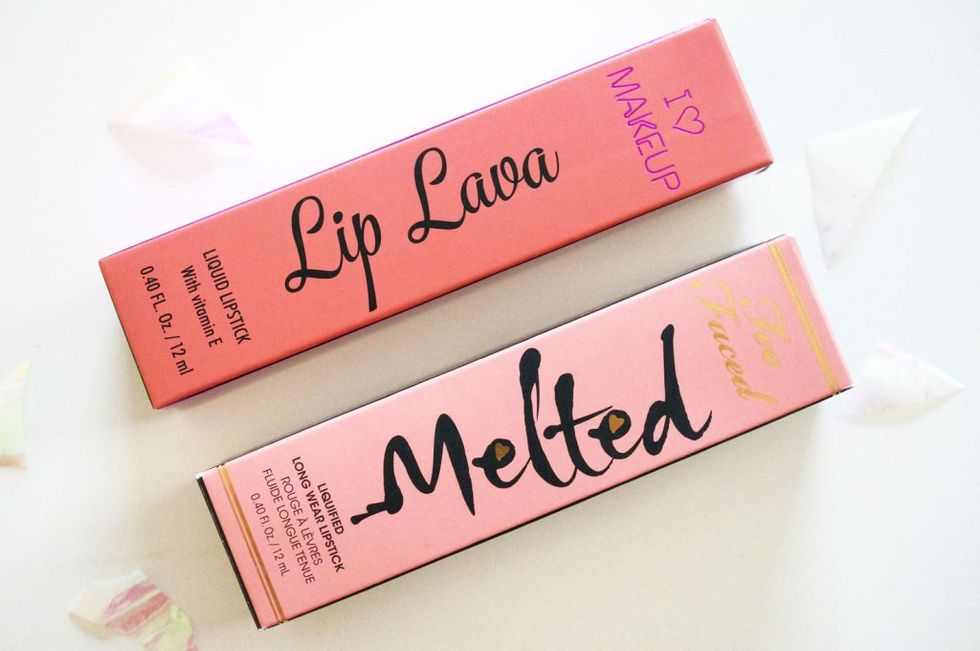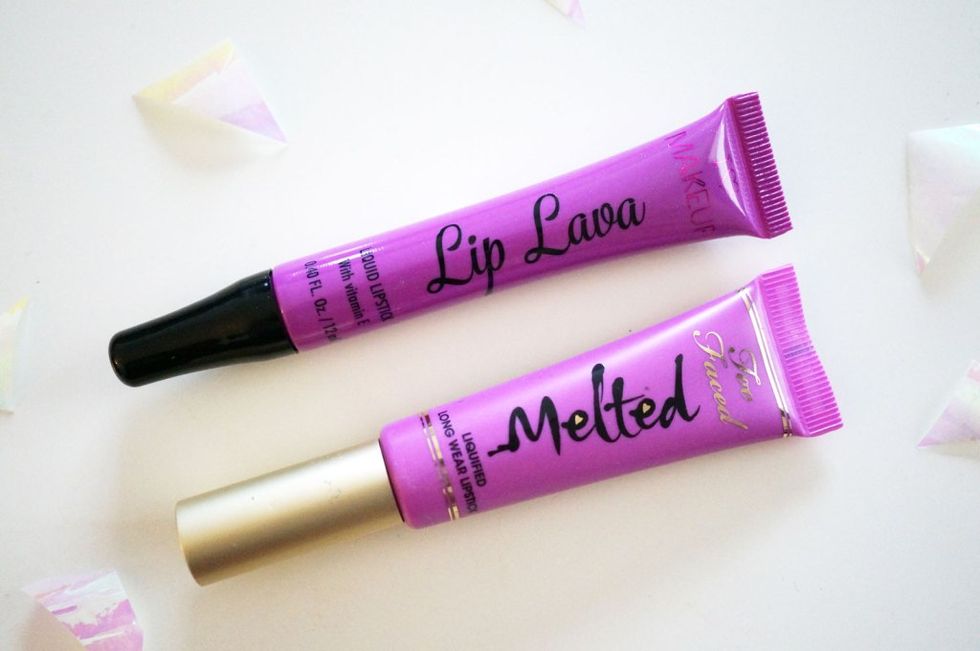 Too Faced Definitely wins on the packaging, but with prices like these? Who cares. You can count me in.
Your dupe cheat sheet: Shockwave = Melted Violet, Forgiven = Melted Nude, Tremor = Melted Peony, Unleash = Melted Coral, and Firestorm = Melted Ruby.
'Lip Lava': $5.00
'Melted': $21.00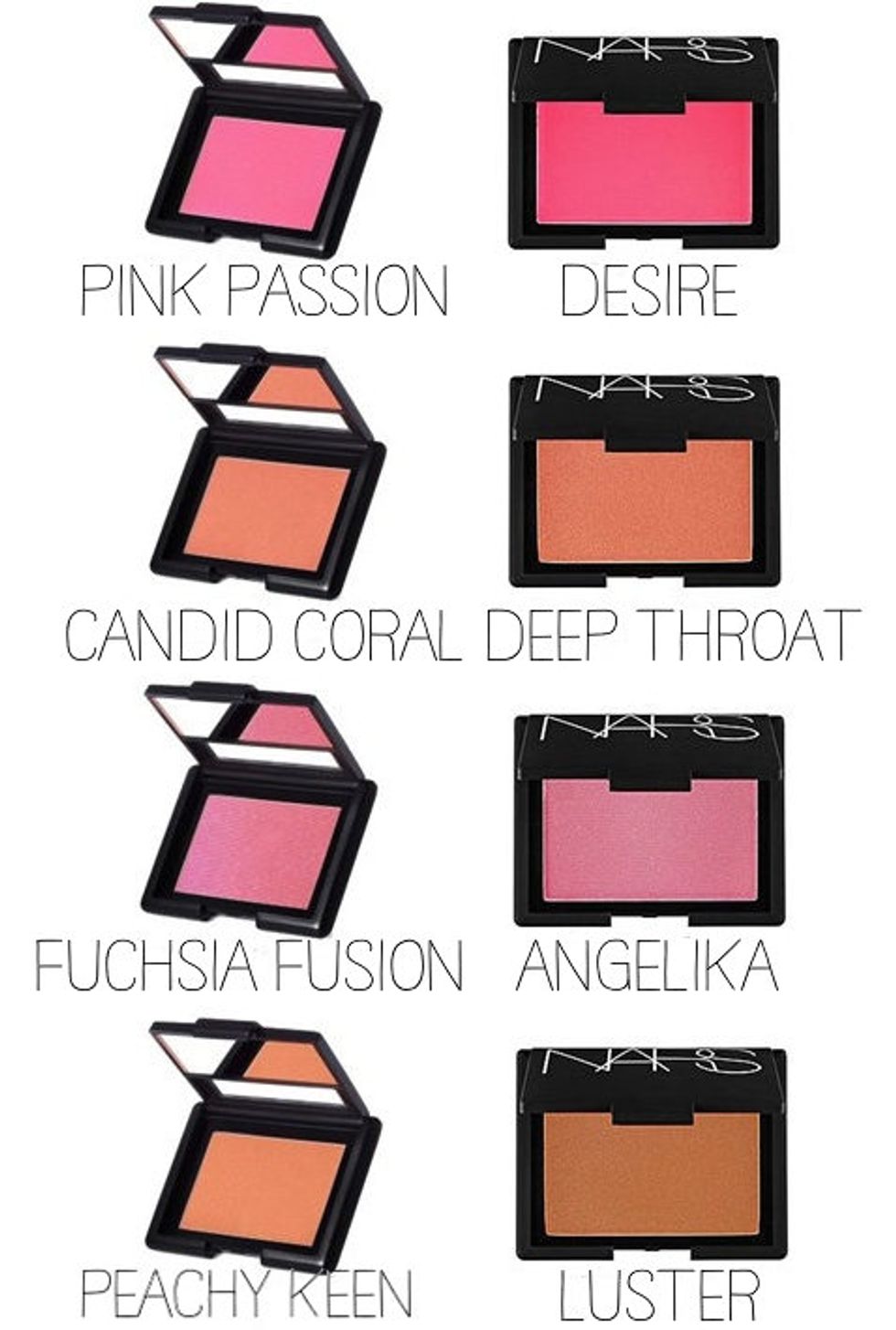 'Pink Passion' is a little less pigmented than 'Desire,' and 'Peachy Keen' is not quite as deep in tone as 'Luster,' but other than that -- these dupes are spot on.

Elf blushes: $3.00
NARS blushes: $30.00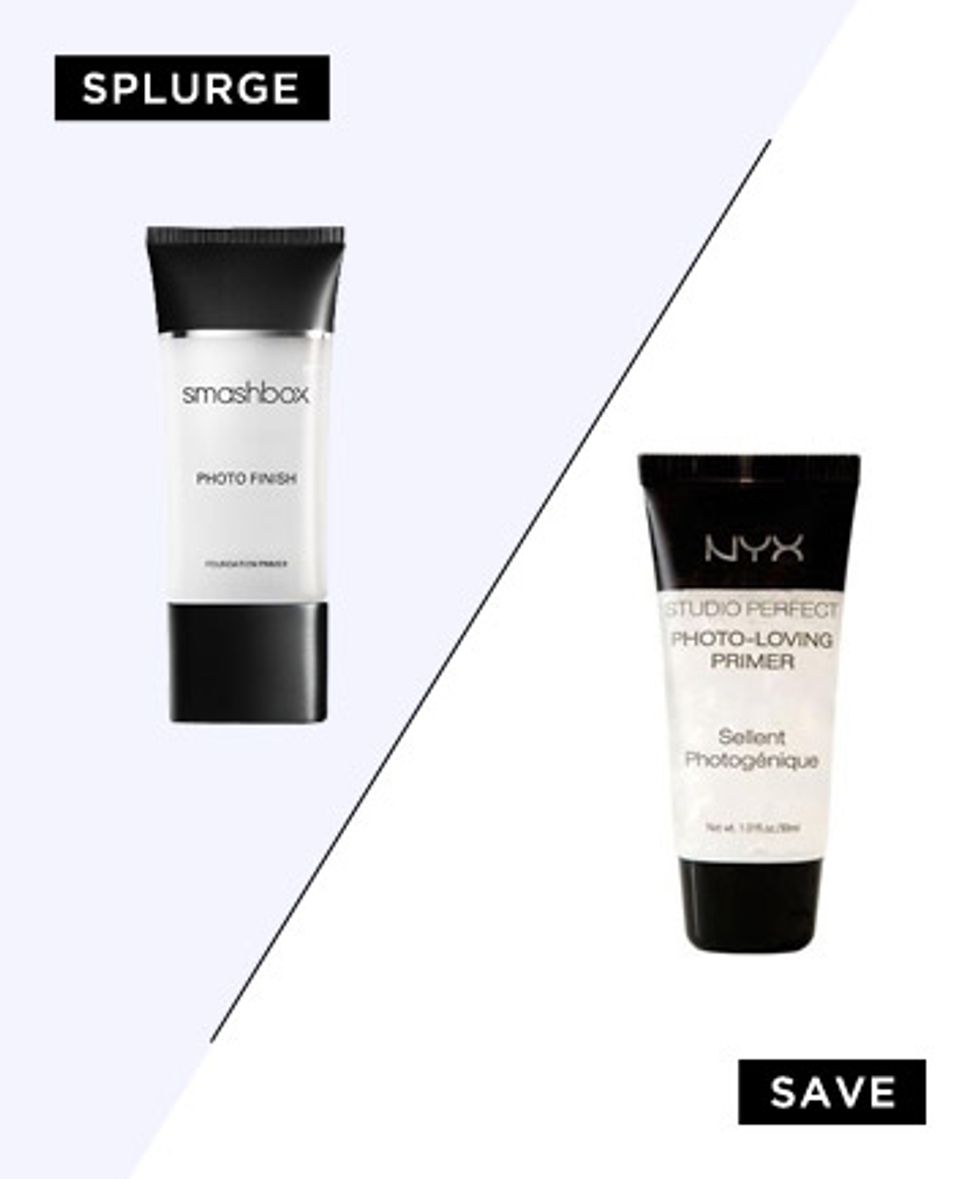 The trick to long lasting make-up? Primer and a good setting spray.
NYX 'Photo-Loving Primer': $13.00
Smashbox 'Photo Finish': $36.00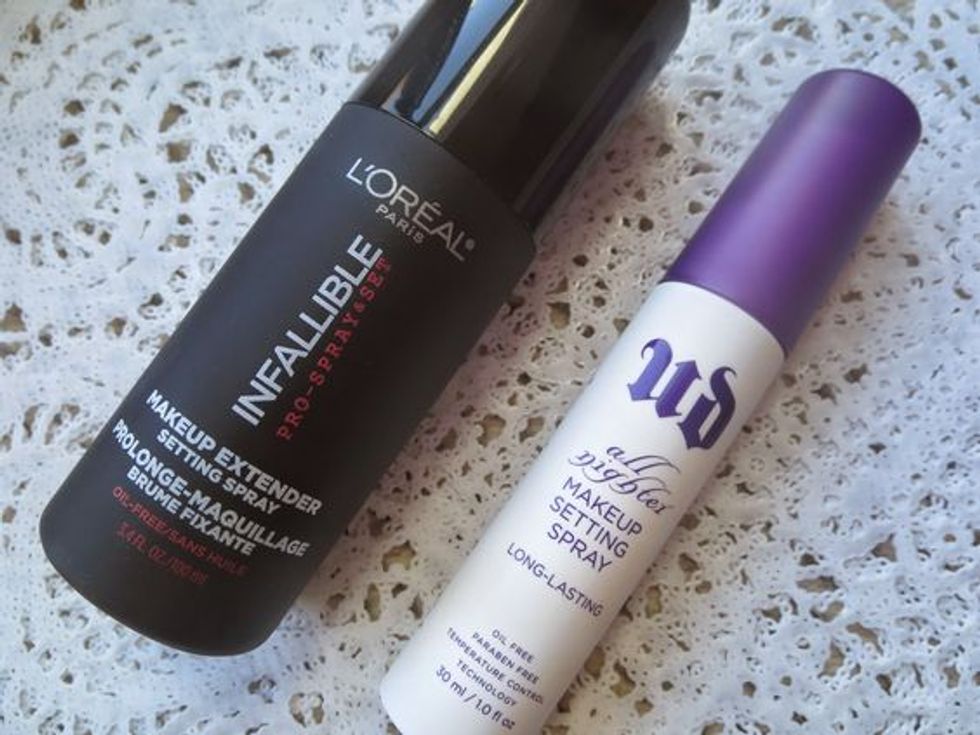 Speaking of setting spray, 'All Nighter' is one of the best out there. If you're looking for a cheaper option, this is it. I use this stuff every day!
L'Oreal Infallible 'Pro-Spray & Set': $13.79
Urban Decay 'All Nighter': $30
12. Rimmel London blush in 'Pink Sorbet' for Benefit's 'Coralista'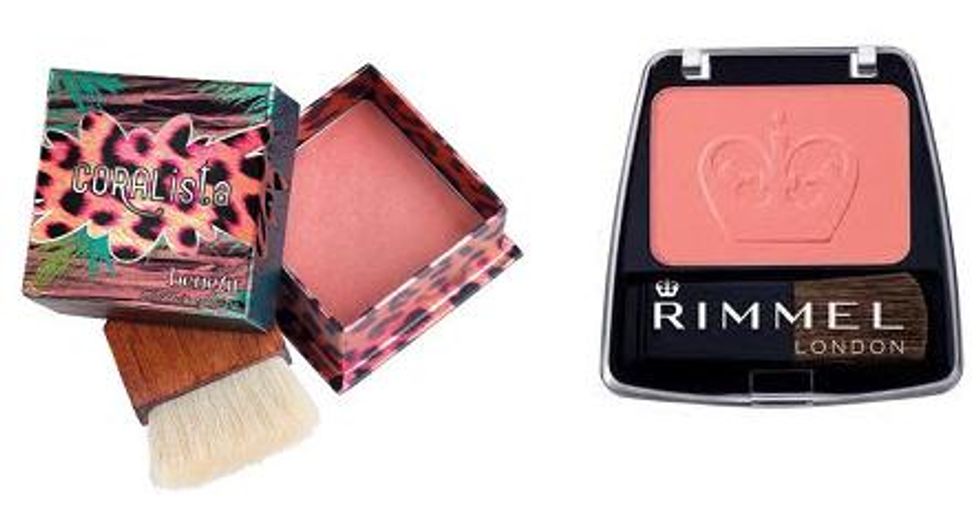 Coral-y blushes are my personal fav for achieving a pink cheek. Benefit is known for their cheek products, but if you're looking for a cheaper option, this is it!
Rimmel's 'Pink Sorbet': $4.00
Benefit's 'Coralista': $28.00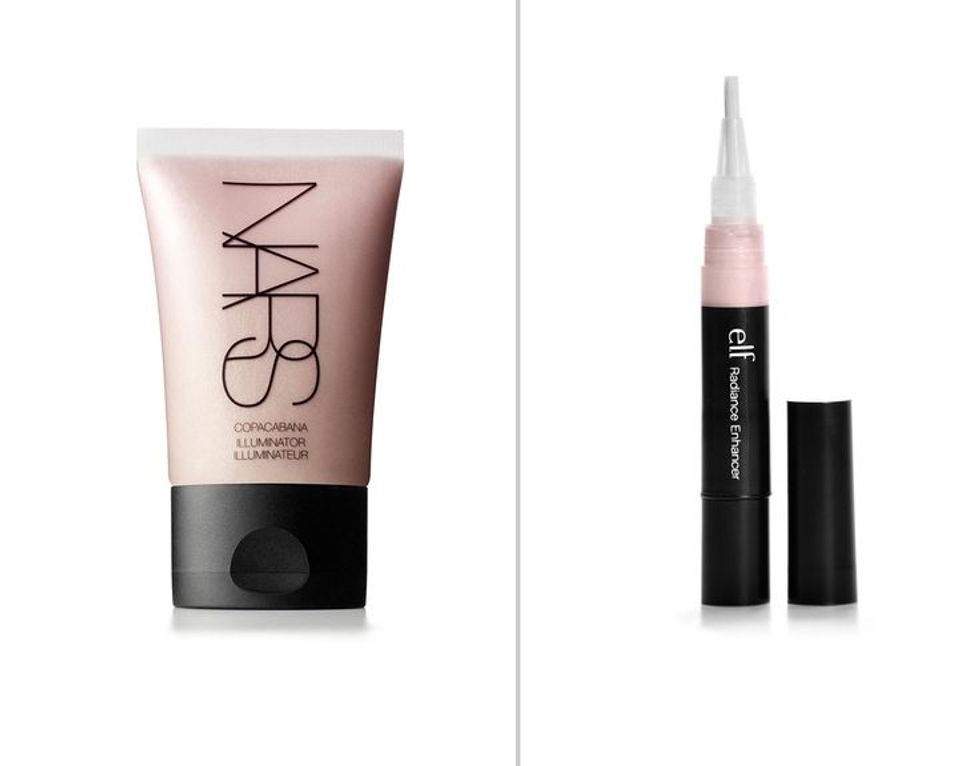 You obviously do not get nearly as much product, and the Elf product has more of a pinky tone to it, but this stuff is a very close match for the price! (If you want something less pink, and want to spring a few extra dollars for a closer dupe, try NYX 'Born To Glow' liquid illuminator in the lighter shade! It's only $7.50 and a closer fit)

Elf 'Spotlight': $3.00
Nars 'Copacabana': $30.00
14. Colour Pop's 'Chilly Chili' for Anastasia Beverly Hills liquid lipstick in 'Veronica'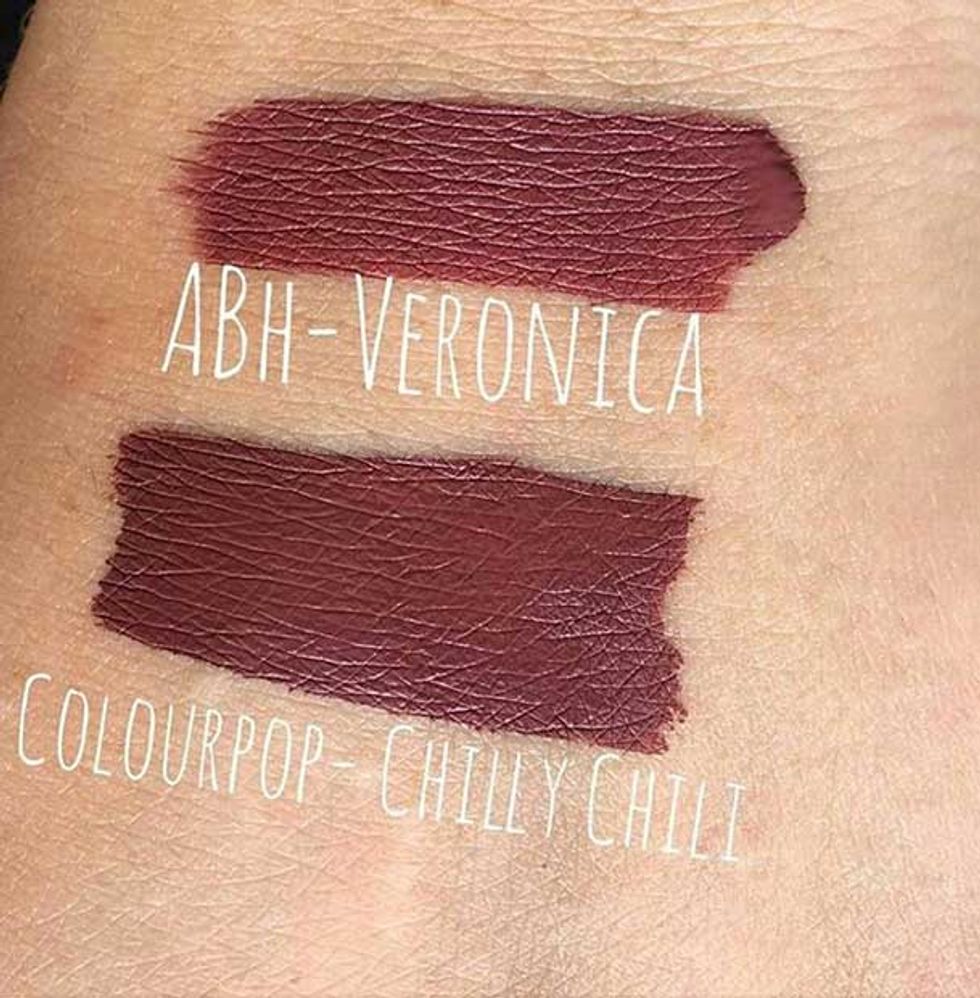 I think the color swatches pretty much speak for themselves here! I am a huge Colour Pop fan. They have decent quality products for low end prices. Their color varieties are out of this world, too! If you ever are looking for a dupe, you can probably find one through them. You're welcome.
Colour Pop 'Chilly Chili':
$6.00

ABH 'Veronica': $20.00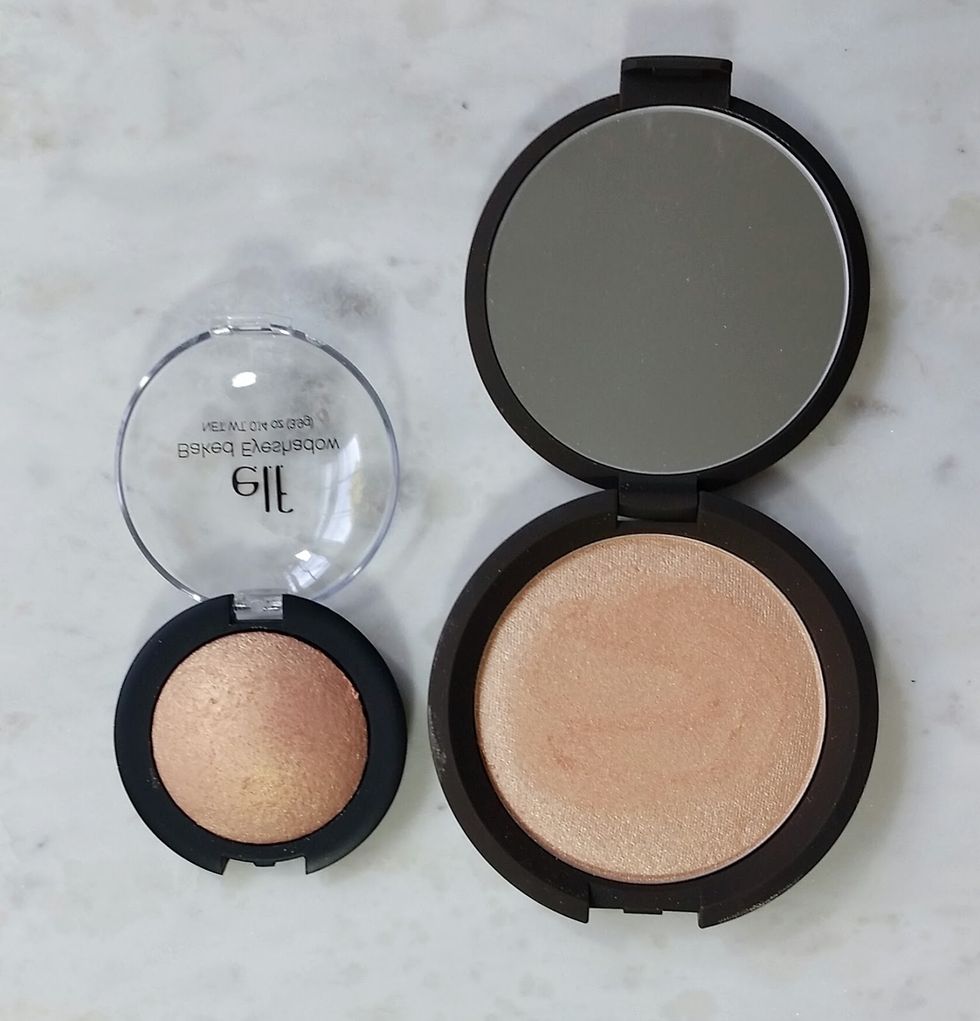 Now, to clarify, this is in no way a perfect dupe for this amazing product. Obviously, the consistency is far less creamy and smooth (it is a drugstore eyeshadow after all), but color wise? It's an almost perfect match. Don't be afraid to use products in the "wrong places."
Elf 'Enchanted': $3.00
Becca 'Champagne Pop': $38.00
16. Colour Pop Ultra Matte Lip in 'Rooch' for Kylie Matte liquid Lipstick in 'Leo'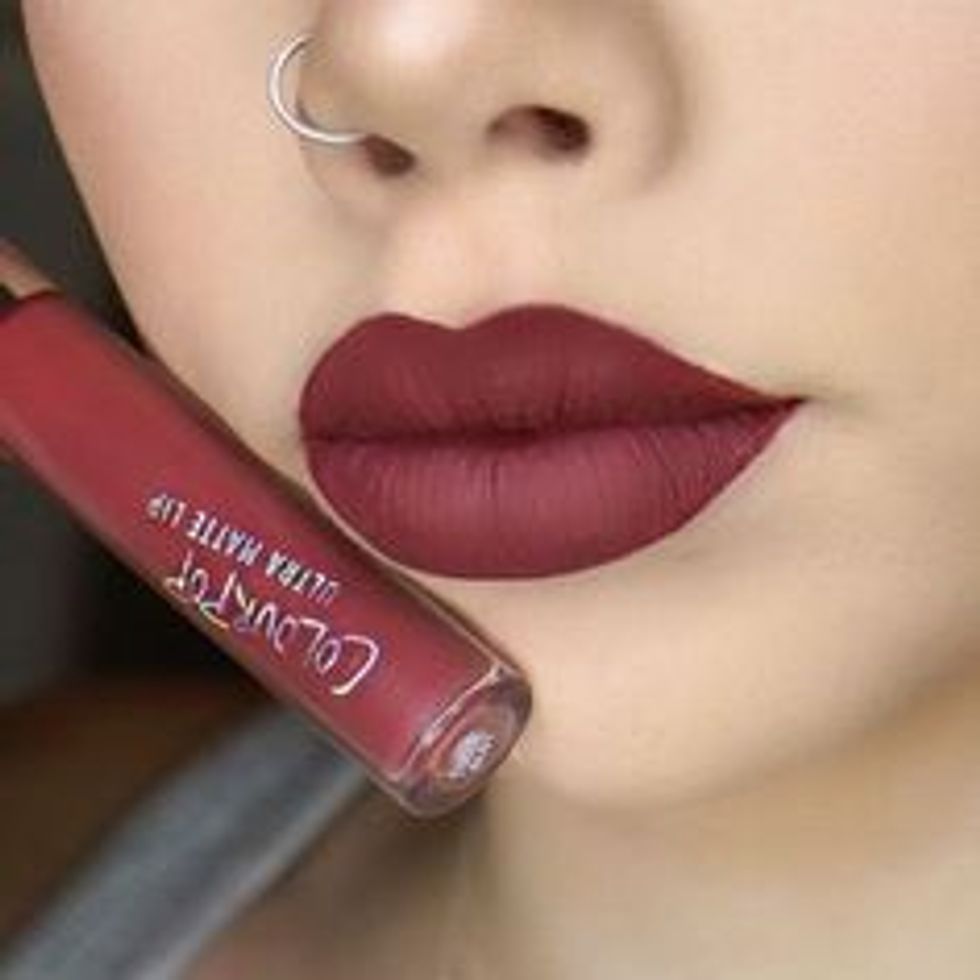 If you are anything like me, you were extremely disappointed to find out that Kylie's Birthday Collection was only available for a limited time. If you missed out on the 'Leo' shade, Colour Pop's 'Rooch' is the perfect dupe! Not to mention, it's much cheaper.

Colour Pop 'Rooch': $6.00
Kylie's 'Leo': No Longer Available
17. Colour Pop Ultra Matte Lip in 'Chi' for Kylie's Matte Liquid Lipstick in 'Dolce K'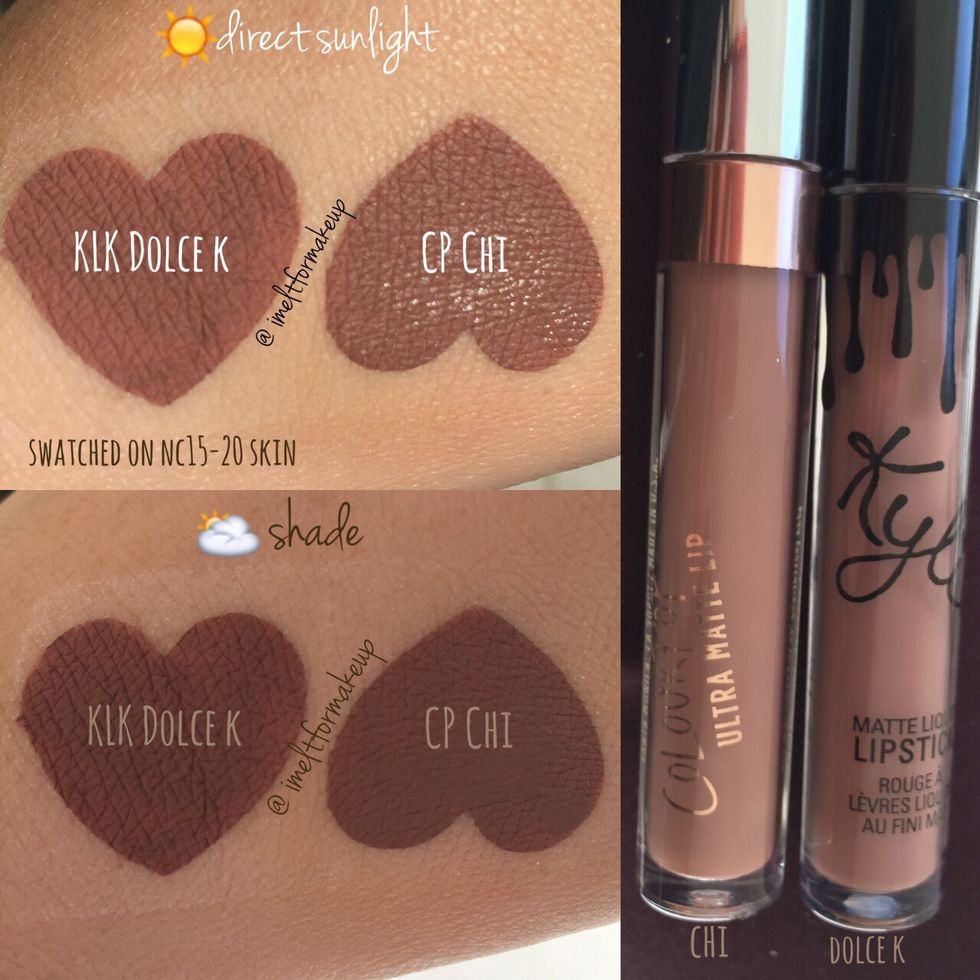 Another Colour Pop steal! I told you this brand was amazing, and I wasn't kidding. This is the perfect dupe for one of my favorite Kylie lip shades. A must have in, in my humble opinion. Again, you won't receive the corresponding lip liner with this one, but you can probably find one that's pretty close and still be able to save a few bucks in the process.
Colour Pop 'Chi': $6.00
Kylie's 'Dolce K': $29.00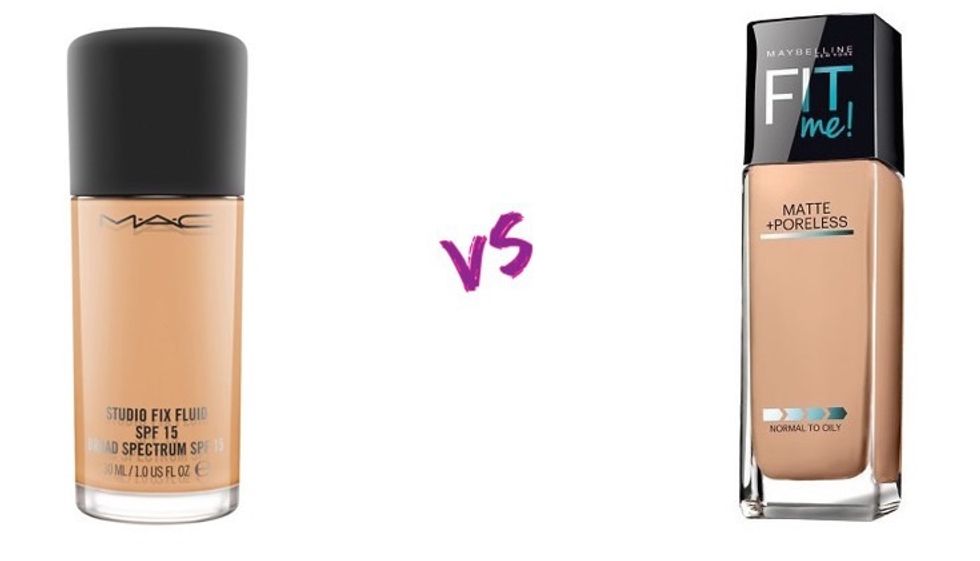 Seriously, this is my go-to for every day foundation. I am in love with this stuff. I actually had been using this foundation for over a year before I found out it was even considered a dupe for MAC 'Studio Fix.' A high quality find for a low price is always a win in my book!
Maybelline 'Matte and Poreless': $8.00
MAC 'Studio Fix': $30.00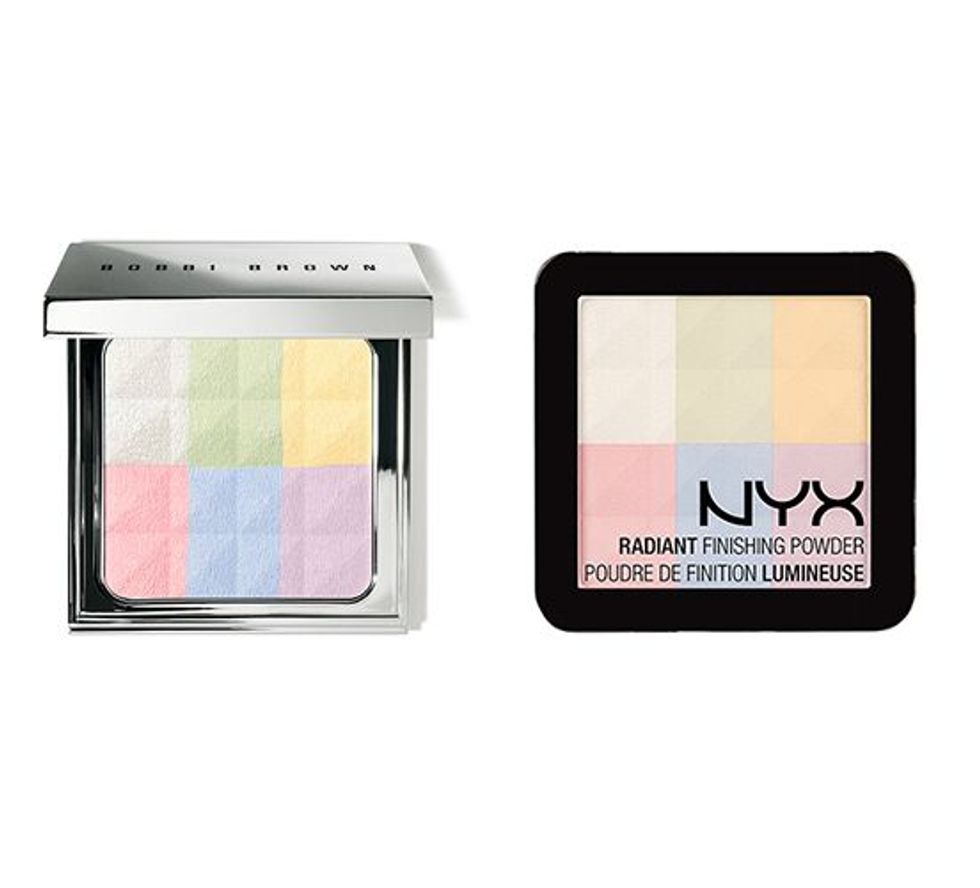 Bobbi Brown's version has a little more of a glow-y look when applied than NYX's version, but as you can see, they are pretty dang close. This dupe is definitely worth the investment.
NYX 'Radiant Finishing Powder': $8.99
Bobbi Brown 'Porcelain Pearl': $57.00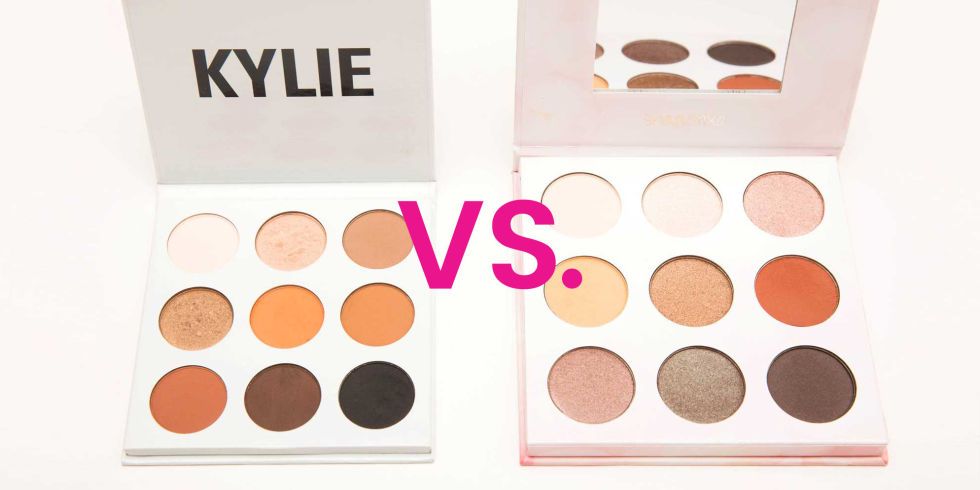 There was some controversy over this one, but none-the-less it's nearly the perfect dupe. Not to mention, 'Kyshadow' is not an easy thing to get your hands on -- this is a much easier route.
BH Cosmetics 'shaaanxo': $14.50
Kylie Jenner's 'Kyshadow': $42.00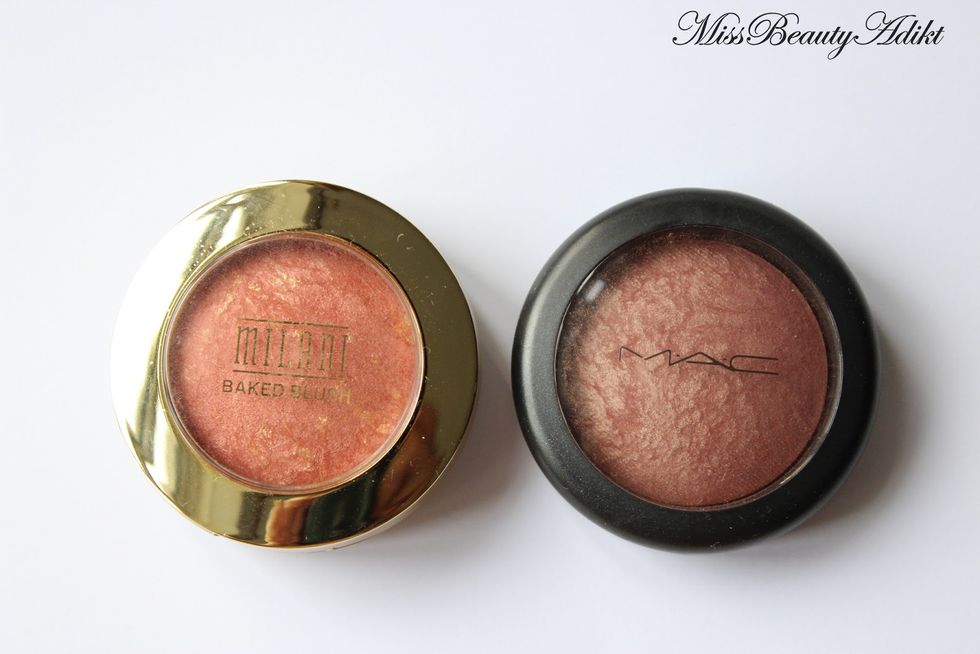 I love Milani products when shopping the drug store make up aisles. Plus, I love the cute gold packaging, and actually really prefer it over the MAC plain black packaging. I suggest checking out their other products as well if you're an avid drugstore shopper for your beauty products.
Milani 'Rose D'Oro': $7.99
MAC 'Cheeky Bronze': $33.00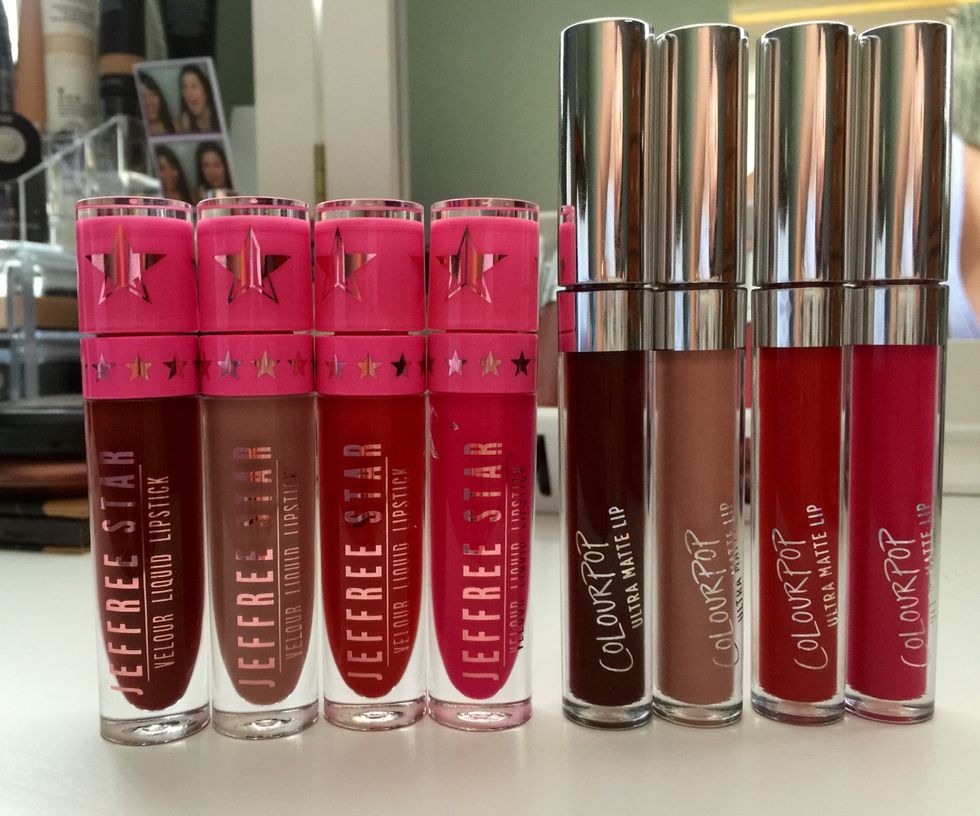 Yet again, another Colour Pop steal for the win! Pictured above are a few examples, but there are many more! Including the more exotic shades of blues, purples, and greens. These liquid lipsticks are the bomb dot com, and are on this list so many times for a reason. There is a dupe for almost every high end lip product your little heart could desire.

Colour Pop Ultra Matte Lips: $6.00

Jeffree Star's Velour Liquid Lipsticks: $18.00
---
I love buying new make up, and I love saving money -- dupes are the best way to have the best of both worlds!
All prices are accurate and items in stock as of the time of publication. As an Amazon Associate, Odyssey may earn a portion of qualified sales.