The 2019 NBA Awards is less than a month away. With the recent release of the nominees' list, here are some the players I would vote for to walk out with a trophy on June 24.
WARNING:
The nominees I select are based strictly on their regular season performance. These are regular season awards, so I will not be factoring in the playoffs when it comes to who I feel is deserving of a selection.
With that, these are my nominees for 2019 NBA MVP, Rookie of the Year, and Most Improved Player.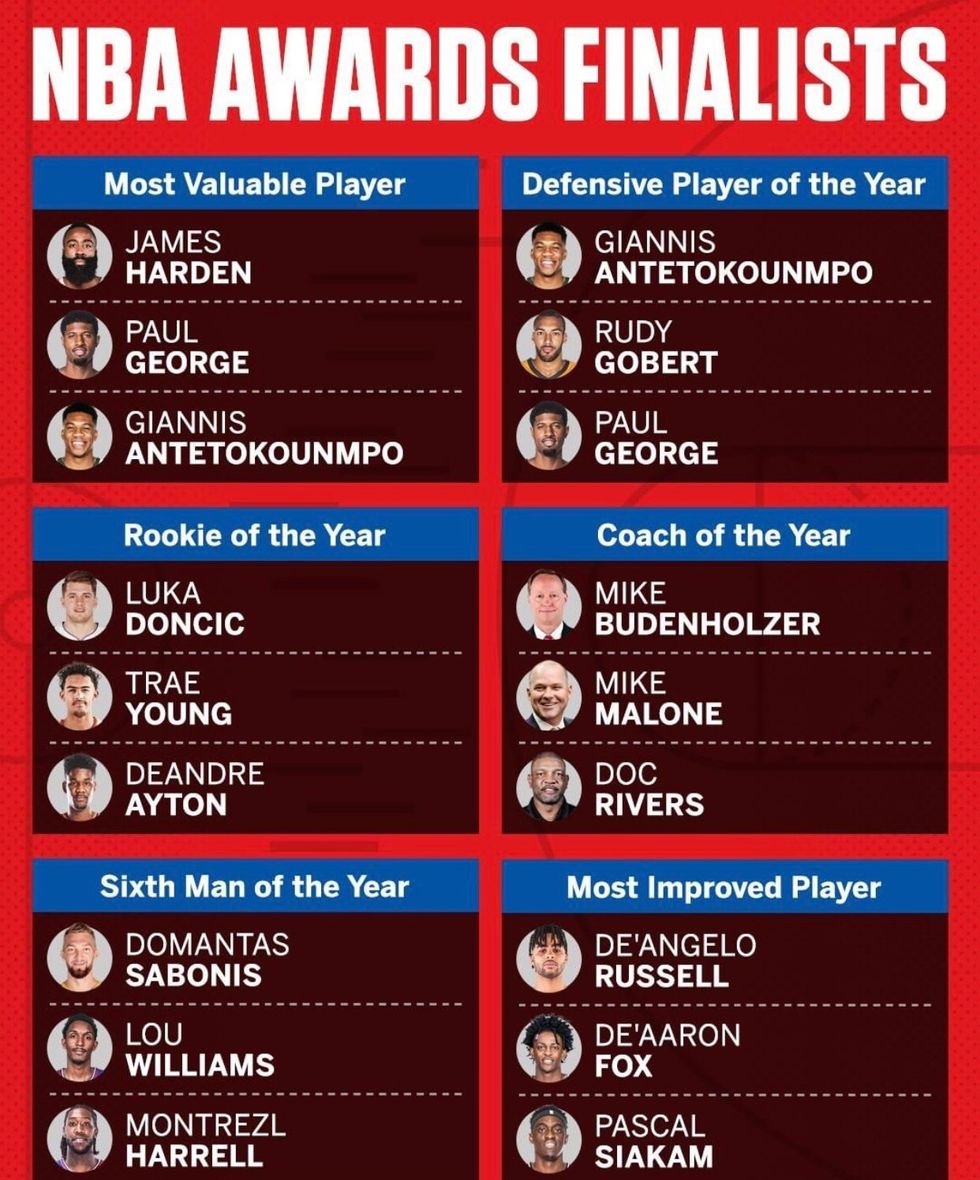 Most Valuable Player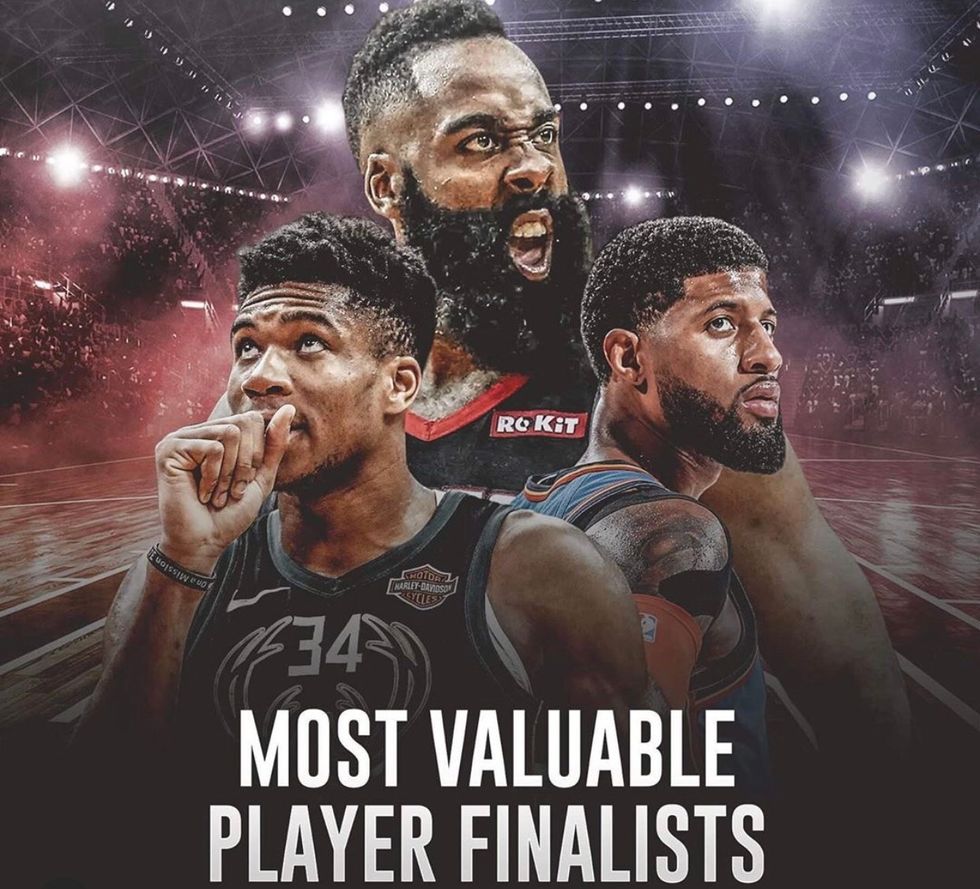 My selection would have to be Giannis Antetokounmpo, star forward of the Milwaukee Bucks.
When selecting an MVP, you have to factor in individual numbers, player impact, and team success. With a regular season record of 60-22, the Bucks held the best record in the league from start to finish. Antetokounmpo was the driving force of this team as he only continued to expand his game, scoring even more in the paint and adding range to his shot. Averaging a double-double with 27.7 points and 12.5 rebounds, he also was heavily active on the defensive end with nearly two steals and two blocks per game. His overall skill set of scoring at a high clip, facilitating for teammates by drawing double teams and finding the open man, and his infectious play on defense that rubs off on the rest of the team, are all reasons that Antetokounmpo deserves to be the NBA's 2019 Most Valuable Player.
Rookie of the Year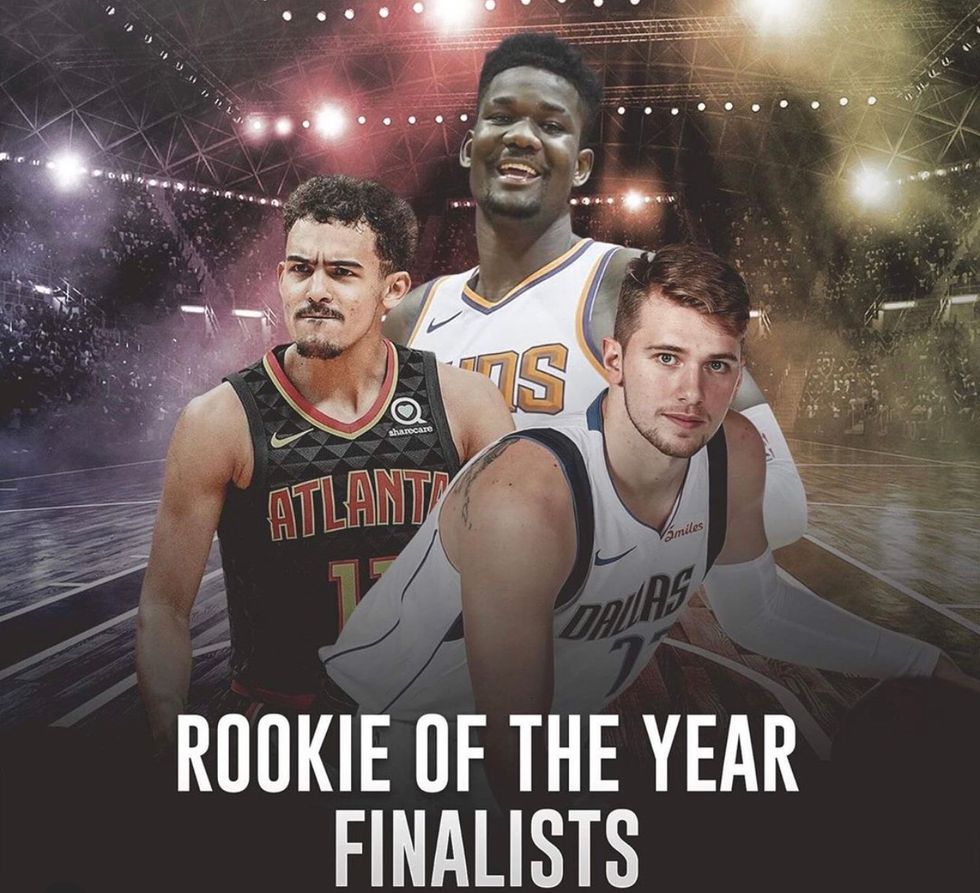 In a tight race between point guard Trae Young of the Atlanta Hawks and forward Luka Doncic of the Dallas Mavericks, I have got to go with Luka on this one. It is nothing against Trae, but Luka caught fire early and the only thing that held him back was that the team started tanking. The Mavericks started the season out as a fringe playoff team in the deep Western Conference on the back of Doncic's 21.2 points, 7.8 rebounds and six assists.
The most notable thing Luka brought to the NBA that caught most off guard was his ability to shoot the ball at a high rate. Throughout the draft process, scouts continuously harped on how he lacked athleticism and did not have much range. Despite all the criticism, Doncic's patent step back became almost as famous as James Harden's and helped him in gaining significant space to shoot against elite NBA defenders. After shooting over 50 percent from the field and over 30 percent from behind the arc, he definitely showed that he has the pro level game we expected him to have come out of the Euro League. Doncic had a more polished season and was more consistent throughout the entirety of the season.
Most Improved Player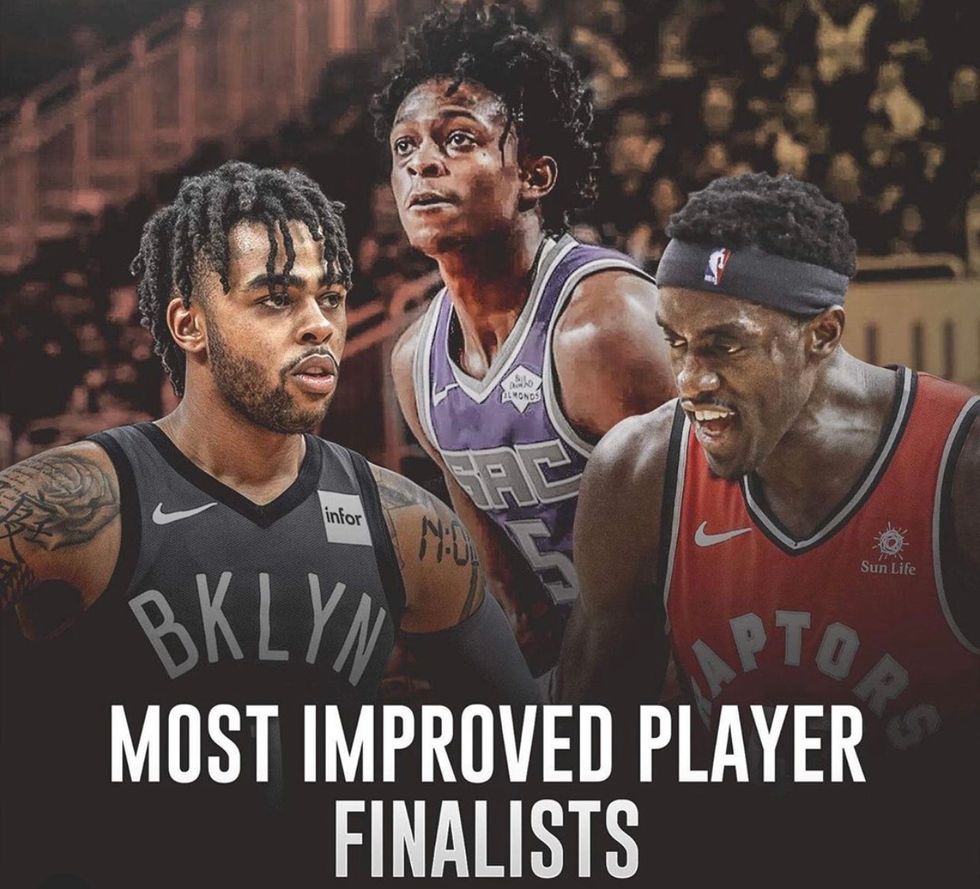 This is probably the most difficult decision of all three awards, as De'Angelo Russell, De'Aaron Fox, and Pascal Siakam all had stellar seasons. Personally, I have to go with Pascal Siakam because of the significant jump that he made from year two to year three.
After averaging only seven points last season, Siakam improved his point total by raising it by over double to nearly 17 points on 60 percent shooting from the floor. Although he comes off as nothing more than a good third option on a championship team, Siakam also asserted himself as a strong all-around player with a lengthy power forward that can guard guards and big men while also being able to compete on the offensive end.
Although Russell and Fox had more significant roles on their respective teams, Siakam was able to improve himself this significantly while still having to defer to the Raptors' main stars, Kawhi Leonard and Kyle Lowry. Nothing wrong with improving your stats as a primary option, but I prefer someone improving significantly as an overall player in the background while still having an impact on the team's success.