Set in the 90s, Sex and the City is still one of the most relatable shows for women almost 20 years later.

Carrie Bradshaw, Miranda Hobbes, Charlotte York, and Samantha Jones are icons, let's be real. They taught the world about love, sex, fashion, and dealing with the everyday struggles women go through.
I mean, we all face boy troubles (and lots of them), societal expectations, a few mental breakdowns here and there, and the occasional heel malfunction.
The series focuses on love and sex, obviously. While the other three women were searching for "the one," Samantha Jones was the one who focused on herself the most. She didn't let men rule her, she ruled men. She was a loyal friend, a sassy business woman, and always looked out for number one.
Whenever I am in doubt or need some guidance, I always think "WWSJD?" or "What Would Samantha Jones Do?"
S.J., portrayed by the fabulous Kim Cattrall, was always honest, uncensored, and full of wisdom about life, love, sex, and everything else under the sun. She had a "no one can f*ck with me" attitude that made her who she was. In any aspect of life, she always has some pretty good advice.
---
Always Be Sassy:
"Hello, my name is fabulous!"
"I will not be judged by you or society."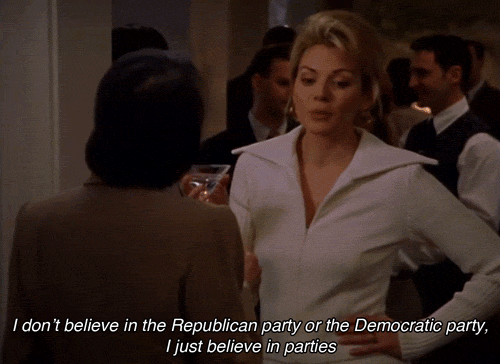 On What Is Important: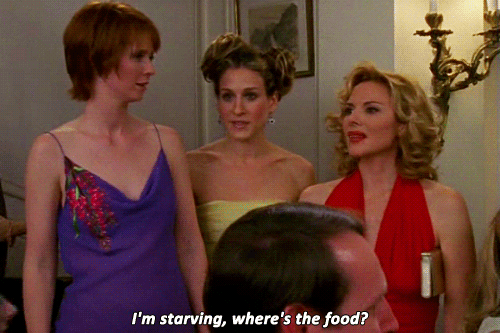 "If you want the life, you have to look the part."

"Always look like you know where you're going, even if you don't."
"She threw an 'I don't have a baby' shower to let everyone know she was fabulous."

S.J. always focused on the facts:
"The right guy is an illusion, start living your lives!"

"Gay men understand what is important."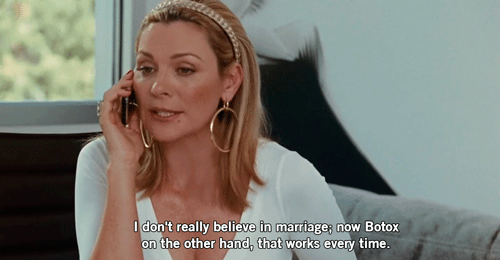 "His problem is he is an a*shole!"
On Friendship:
"Well, we made a deal ages ago. Men, babies, don't matter, we are soulmates."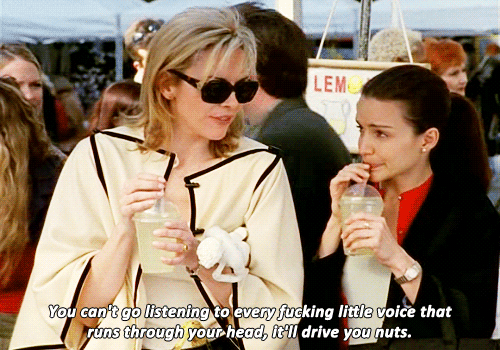 "We're as f*cked up as you. It's the blind leading the blind!"

"I support you, and these b*tches need to be put in their places."
On Gossip and Rumors:
On Love:
"If you turn into one of those married a*sholes, I'll kill you."
"I'm done with great love, I'm back to great lovers."
"I totally understand your dilemma, and from my experience honey, if he seems too good to be true, he probably is."

---
S.J.'s wisdom is ageless, and I think the one thing she can teach us the most is always put yourself first.
It's okay to be selfish when it comes to yourself, and always be fabulous.
We love you, Samantha Jones!