Dancing around the living room possibly might be one of my favorite pastimes. Occasionally I'll even count it as a workout (hey I'm only human). If you have a stressful week full of exams, papers and classes, turn up the volume, turn on Spotify and start grooving. You'll be amazed by how great dancing and singing (horribly if you're anything like me), makes you feel. This is a great and silly stress reliever you and enjoy by yourself or with your roomies!
Let's start with some classics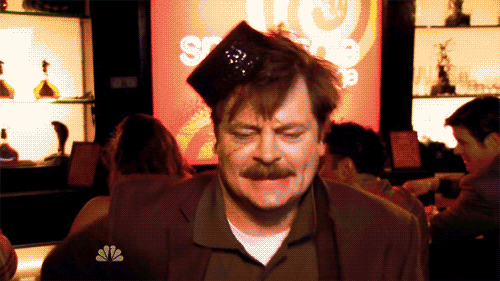 1. "Dancing Queen" - ABBA. This song really makes you feel like you're young, sweet and 17. You can jive (I know you can).
2. "Friday I'm In Love" - The Cure. Perfect song to celebrate Friday and the weekend! I mean, who doesn't love the weekend.
3. "Bennie And The Jets" - Elton John. This isn't just a dancing song but a singing song as well. The best part about this song besides Sir Elton John is your own interpretation of the lyrics. Electric boobs or boots?
4. "P.Y.T. (Pretty Young Thing)" - Michael Jackson. The king of pop. If you really want to bust a move, MJ is a necessity on your playlist.
5. "Closing Time" - Semisonic. One of my personal favorites and the best song to sing to the top of your lungs. Especially the chorus.
6. "The Boys Are Back In Town" - Thin Lizzy. How do we live in a world where there is only one song about the boys being back in town? Shake whatcha got.
7. "I Wanna Dance with Somebody" - Whitney Houston. I mean the title says it all. Grab a roomie or friend and get your dance on with somebody.
8. "It's Not Unusual" - Tom Jones. Bust out The Carlton. Need I say more?
9. "Born to Run" - Bruce Springsteen. Sure you might use to watch your parents dance around their living room to this classic. Carry that torch to keep the legacy going and feel free to break out the dad moves.
10. "You Make My Dreams" - Hall and Oates. One of the best duos to come out of the 70's. Recreate the flash mob Joseph Gordon Levitt created in 500 Days of Summer. Okay, well that might be hard to do in your house but you get the point.
Now for all the dancers stuck in middle/high school.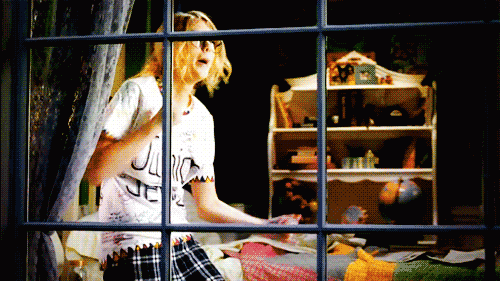 11. "Fergalicious" - Fergie feat. will.i.am. Fergie taught us all how to spell delicious and glamorous better than your 7th grade English teacher.
12. "Hey Ya!" - OutKast. This song screams for your favorite, most outrageous dance moves.
13. "Soak Up The Sun" - Sheryl Crow. Throwback to your first CD you've probably ever owned. Plus it's important we all remember to soak up the sun.
14. "Mr. Brightside" - The Killers. Possibly one of the best jumping up and down head banger to ever grace the speakers of your 8th grade dance.
15. "Since U Been Gone" - Kelly Clarkson. The anthem to help any girl get over her high school heartbreak. Plus the high notes turn into screaming notes real fast.
And for the final, top five, here are my favorites.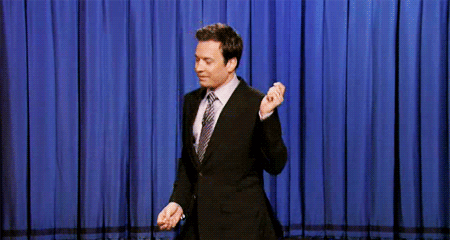 16. "Loving You Easy" - Zac Brown Band. It's impossible not to smile when you listen to this song. Or dance.
17. "Nobody To Love" - Sigma. Dancing to this upbeat song is always a party and the slow parts lets you catch your breath if you're a little out of shape (like me).
18. "You're So Beautiful" - Empire Cast feat Jussie Smollett and Yazz. This song was discovered in a workout class I took last year as our fun, cool down song. I can't keep a straight face listening to this song but boy it makes me want to get up and groove.
19. "Worth It" - Fifth Harmony feat Kid Ink. Talk about a confident song and if you're going to dance around the living room, I hope you're confident. Baby I'm worth it.
20. "The Way You Look Tonight" - Frank Sinatra. Okay, so this is my favorite song in this whole entire world. This jazzy piece is an oldie but a goodie. Not to mention it's sung by Ol' blue eyes.

Dancing in your living room, kitchen or bedroom is something we should all do. It not only helps us de-stress but allows everyone to let out a couple of crazy moves and laugh. If you're looking for this playlist you can find it on my Spotify (Gretchen Gorman) under my playlist The Odyssey. Don't forget to dance through life, it's better that way.