After recently starting to rewatch Jane the Virgin with a group of friends at school, I rediscovered the television wonder that is Rogelio De La Vega. Sure, there is the whole Jane-Rafael-Michael love triangle. And the whole plot line of a pregnant virgin. And the super dramatic drug/crime plotline. But the thing that really keeps me coming back show after show and laughing until I can't breathe is Rogelio. How do I love Rogelio? Let me count the ways.
1. He is full of inspirational advice.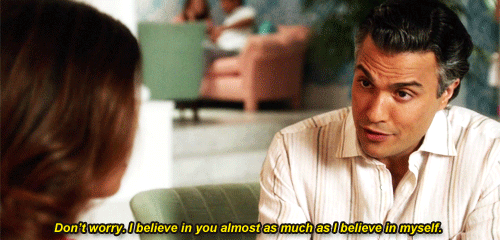 2. He understands the importance of staying connected.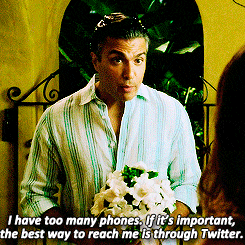 3. And then uses these social media powers for good.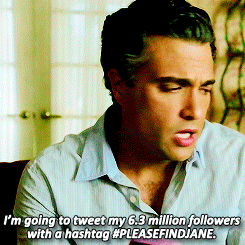 4. He's not afraid to call people out on their hypocrisy.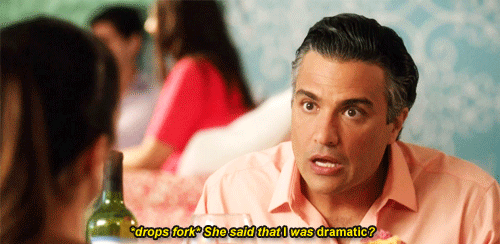 5. Actually, he's hardly afraid of anything.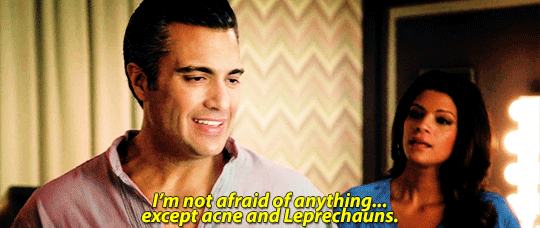 6. False modesty is not his style.

7. He knows when friendships have become too toxic.


8. He's got mad dance skills.

9. He refuses to be boxed in by societal labels.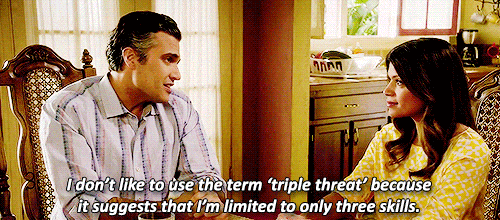 10. He is the actual master of the shady eye roll.


11. He understands being hangry on a deep and philosophic level.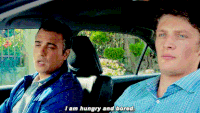 12. He knows his strengths and uses them to his advantage.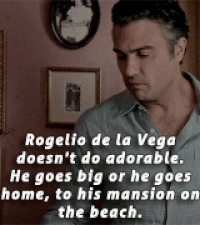 13. He accepts that he isn't always right and isn't afraid to apologize for his mistakes.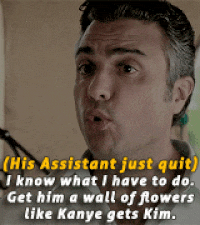 14. He's all about breaking those gender stereotypes.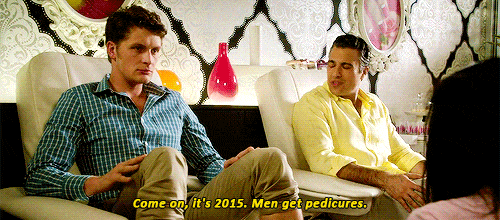 15. He knows when he has something important to say.

16. He always knows how to comfort in just the right way during times of crisis.

17. He has all of his priorities figured out.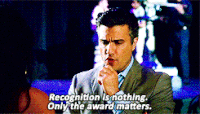 18. In all seriousness though, when it counts, he really does value the important things in life.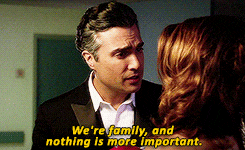 19. When it comes to his family, Rogelio is just a big softie at heart. And we just love him more for it.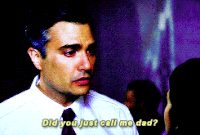 20. And of course, no list would be complete without his legendary hugs.