If you're looking for one of those shows that makes you laugh hysterically while you're in a room by yourself, "New Girl" is what you need in your life. Not only do Nick, Winston, Jess, Schmidt, and Cece make you laugh until your mascara is running down your face, but they also bring some impressive insights to life and the curveballs it tends to throw at you. Here are 20 life lessons that will help you get through the toughest of situations.
---
1. Everyone has their weird quirks, and deep, dark secrets.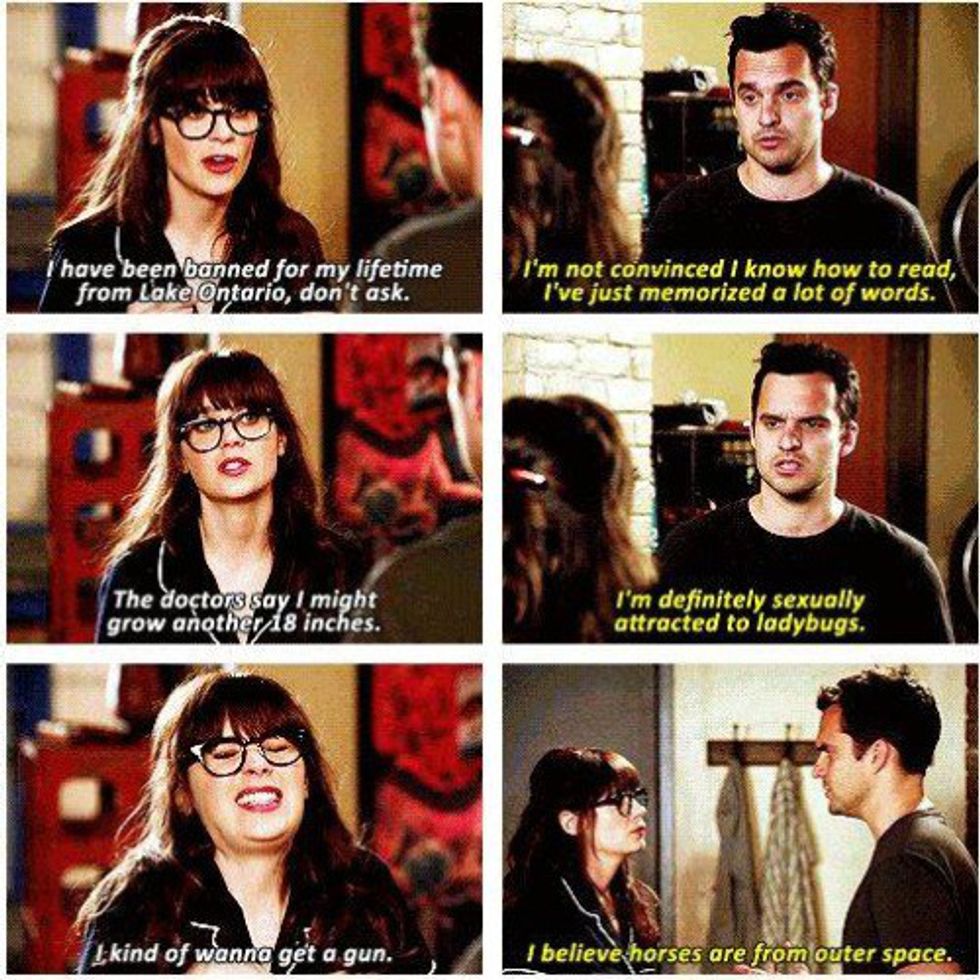 That's what keeps people interesting. If you're embarrassed about something that you've done, I guarantee someone around the world has done something much more mortifying. And if you think that you're some kind of weirdo, you probably are, but there are people out there much weirder than you, like me!
---
2. If you've always felt like a grandparent trapped in a 20 year-old's body, you're not alone.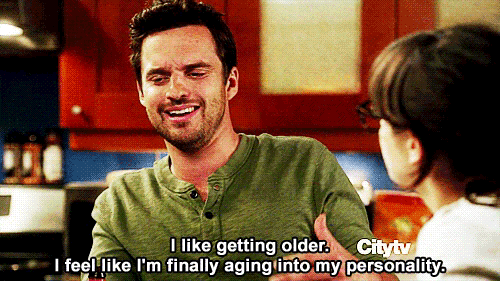 The good news is that you will grow into your "mental age..." eventually.
---
3. What can I say, Cece knows best.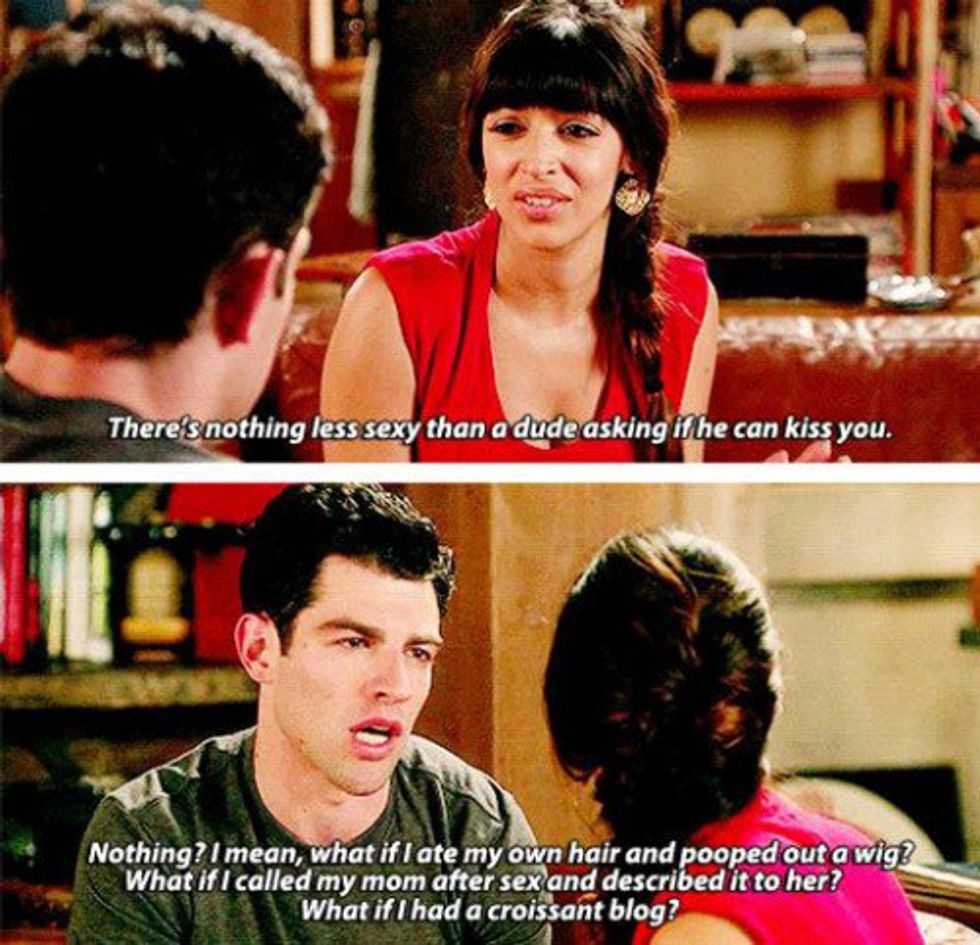 Well, I guess there are a few things that're less sexy than that.....
---
4. It's all about baby steps.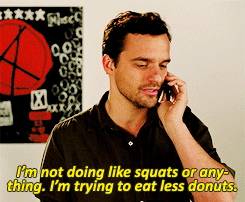 If you're trying to work towards a goal, it's all about the smaller steps that lead to the big ones! Don't be discouraged when you're not seeing progress right off the bat. I mean, Rome wasn't built in a day.... Am I right, or am I right?
---
5. Take it upon yourself to learn something new every day.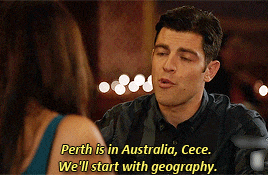 We live in a society where we can access almost anything at the touch of button, so take advantage of that. Read a new book, watch a documentary, or talk to a stranger while you're waiting in the Starbucks line.
---
6. Face your problems.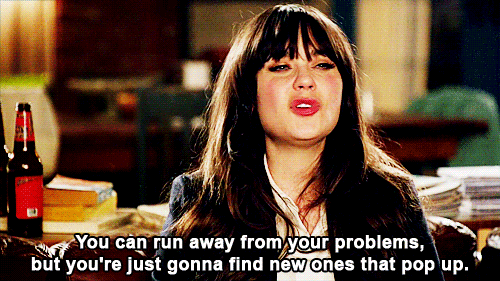 You might think that you can avoid whatever problem you're dealing with, but sooner or later that will have a consequence, and that consequence will be 100 times worse than the initial problem. Getting it taken care of right away will save you so much inner turmoil and stress!
---
7. Don't underestimate yourself.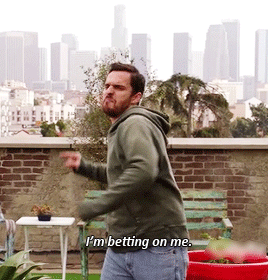 You know yourself better than anyone, and you're capable of much more than you think you are.
---
8. Happy Hour was invented for a reason.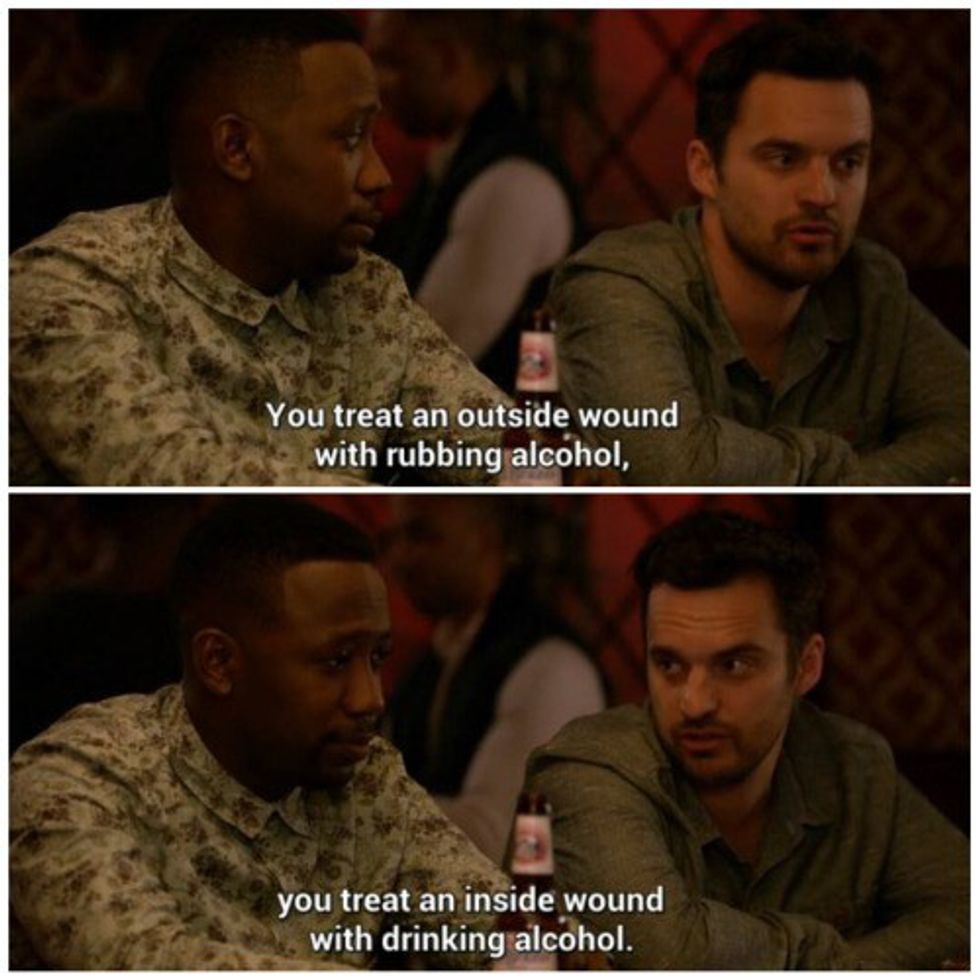 ---
9. You have the ability to change your situation.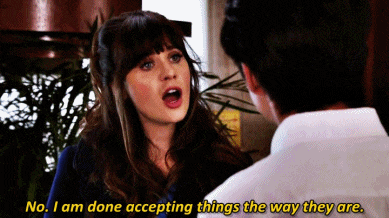 If you don't like the way something is in your life, change it. If you don't like your job, or you're having trouble with school, or you're unsure of your career path, change it. Yes, change requires some work and venturing into new territory, but you don't want to go through life with the big "what if?"
---
10. It's all about perspective.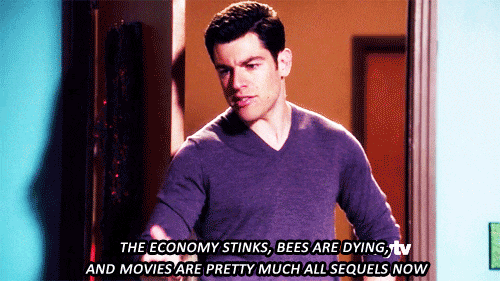 ---
11. You're not the only one who can't tell the dessert fork from the salad fork.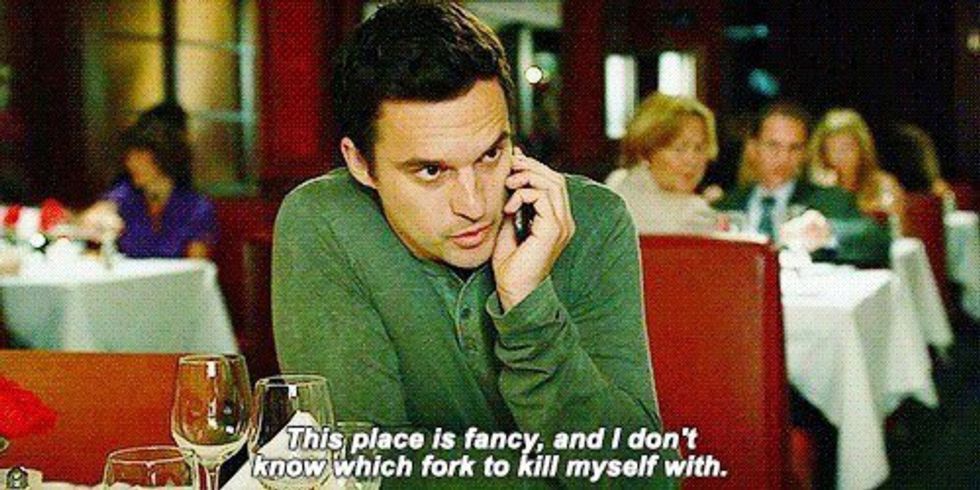 From left to right it goes: salad fork, dinner fork, and dessert fork. You're welcome!
---
12. It's OK to take time for yourself.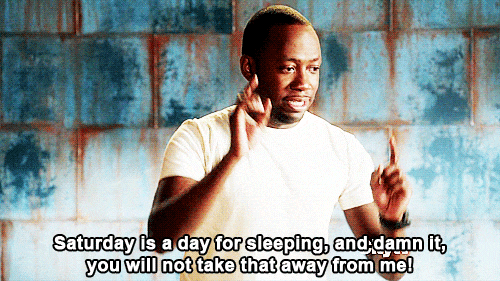 If you need a day of solitude, don't let anyone take that away from you. Everyone needs a day or so to recharge their batteries, so don't feel guilty about not wanting to go out to lunch with your best friend today.
---
13. I couldn't have said it better myself.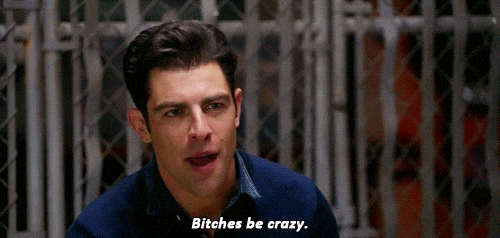 Schmidt has such a way with words...

---
14. Don't let anyone make you feel like you have to hide your crazy.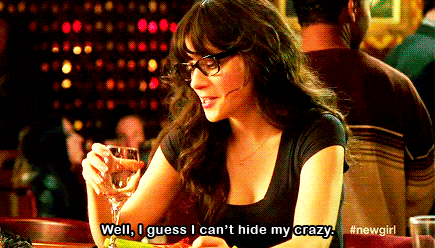 ---
15. Don't underestimate the power of proper grammar.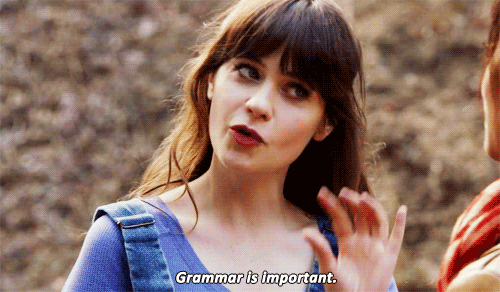 Do I really need to get into to proper uses of "your," "you're," "there," and "their?"
---
16. People will hurt you...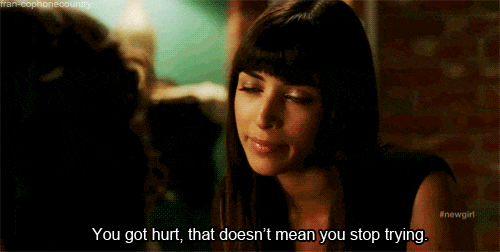 You just have to decide if you're going to put up with it, or show them the door.
---
17. Don't even try to tell me that you don't blurt out Adele's new song on your way to class like you're the new Mariah Carey.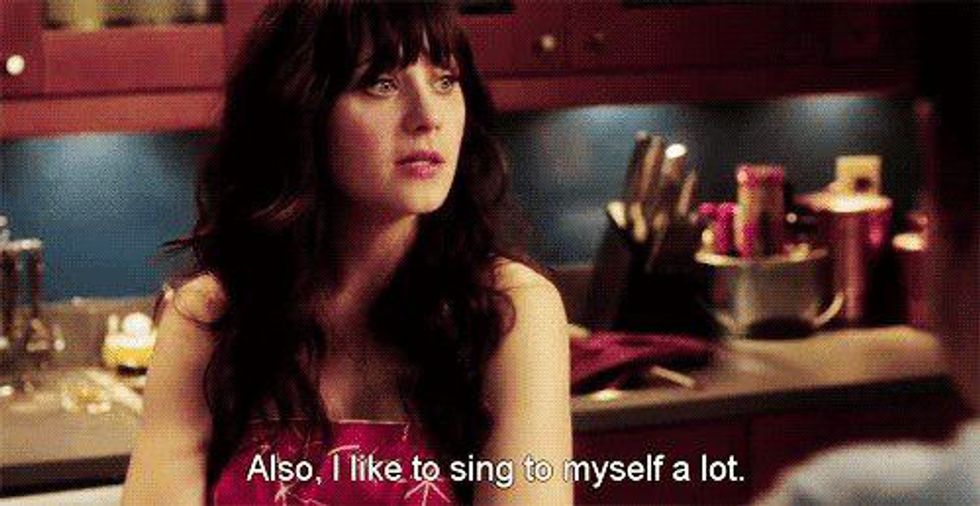 ---
18. Just because you haven't found the right person now doesn't mean that you won't ever find them.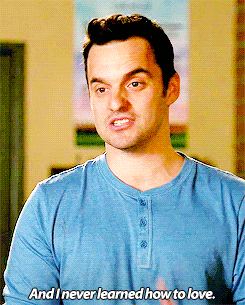 ---
19. Everyone is entitled to their own opinion.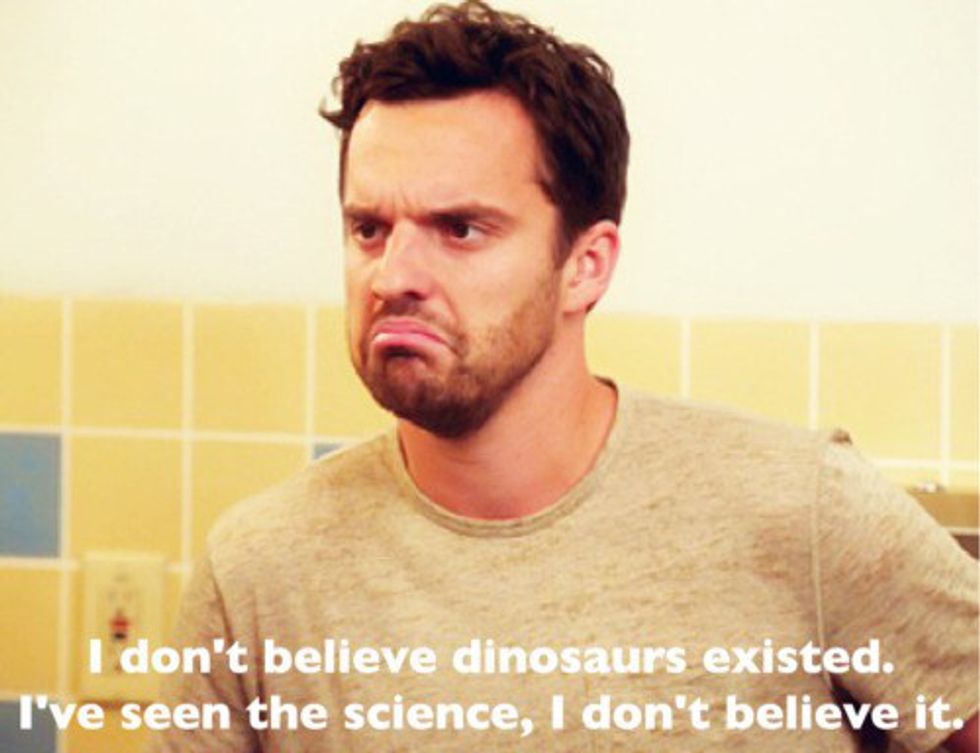 You don't have to accept their opinion, but you do have to acknowledge it. Just remember, your perspective is not the only perspective.
---
20. No you won't, I promise.