Everybody loves Christmas music, right? Well, the radio stations have already started playing the infamous genre, so even though we're excited about hearing "Last Christmas" now, we might get tired of it before December 25 even arrives. Well, maybe "Last Christmas" shouldn't be the example. It's too perfect.
If you want to embrace a festive mood for the next month, but you also want some alternative music that the radio stations won't play, then this playlist is for you: music that reminds you of Christmas without dragging your ears through bushels of tinsel.
1. "Heads/tails" by Hotspur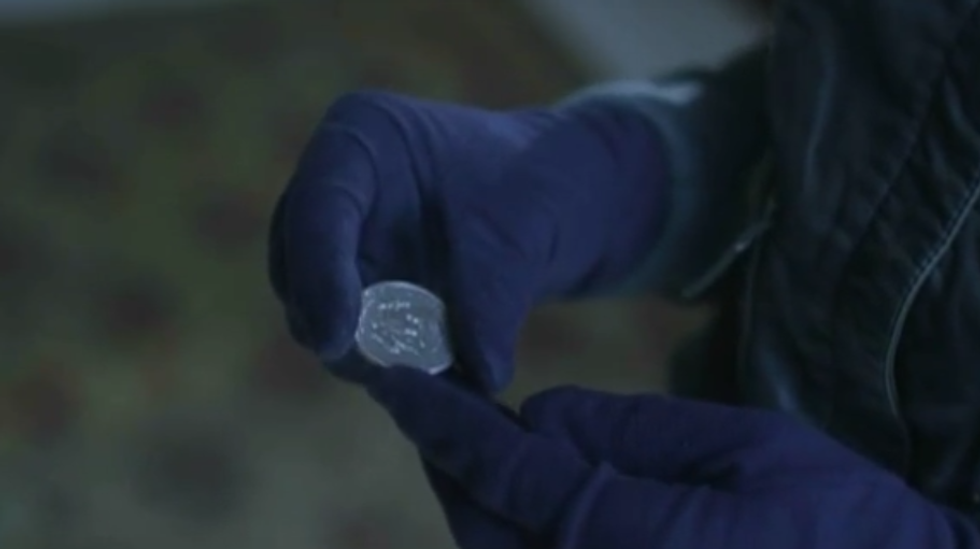 OK, I tricked you--this is a Thanksgiving song! Enjoy this heartfelt plea for a lover's second chance at adventure as your family gathers around the TV waiting for the fate of the football teams. "Call it in the air, heads or tails." Heads: get a second serving of mashed potatoes. Tails: get a second, and then a third.
2. "Grand Romantic" by Nate Ruess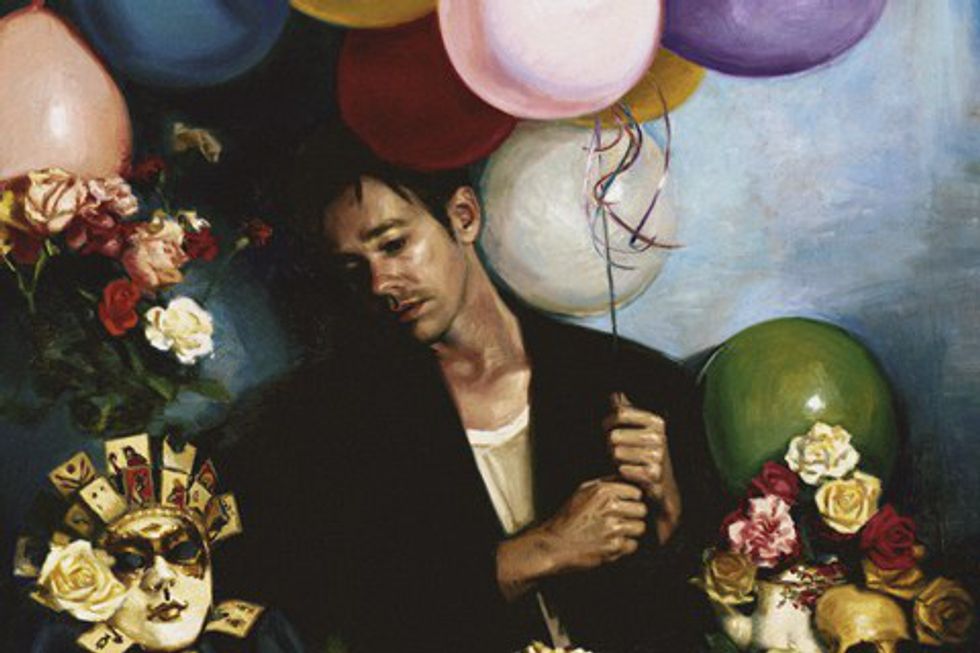 I have seen the lead singer of fun. bound onstage as the sound of a seraphic chorus feeds more and more excitement to the audience's applause. The track on Nate's 2015 album that benefits from this joyous choir arrangement is "Grand Romantic," the title song. There are even bells. Listeners get every Christmassy musical element without hearing a single mention of the holiday.
3. "A Red Letter Day" by The Pet Shop Boys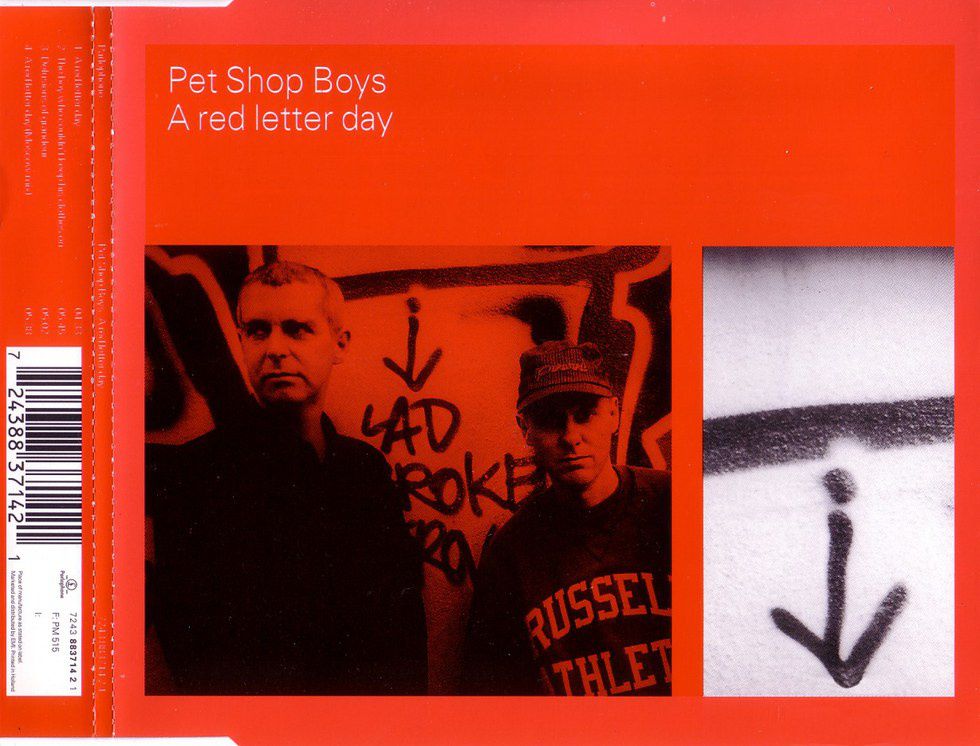 At Christmastime, you want to feel all the love in the world. The Pet Shop Boys offer you a holiday gift, a love-strengthening perspective imbued through the warmth of their electronic glamour. Please accept their gift, even though it's almost too beautiful.
4. "Victorious" by Panic! at the Disco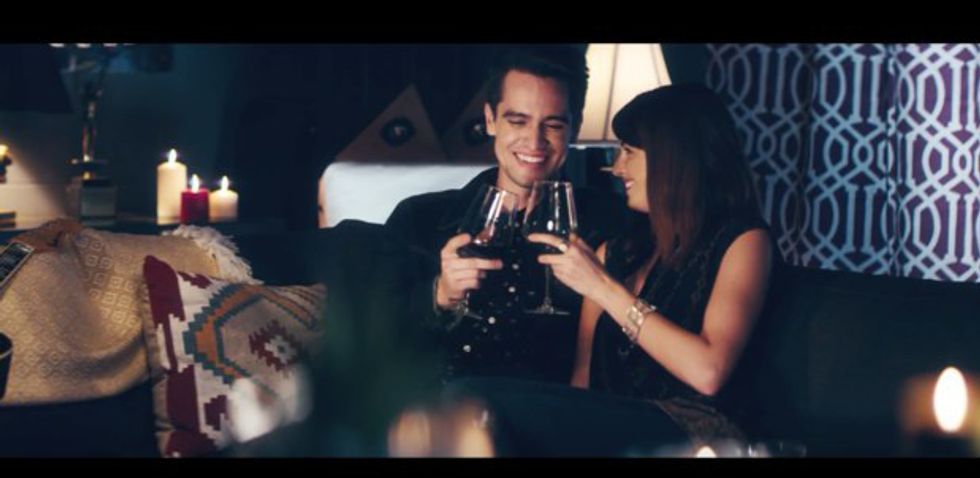 The holiday season is the time to unwind, to release all your run-of-the-mill worries "until we feel all right." Brendon Urie brings the total package of joviality with this 2015 single. Plus, the lyric "eyes like broken Christmas lights" (whatever it might mean) puts me in a recklessly jolly mood.
5. "To Kingdom Come" by Passion Pit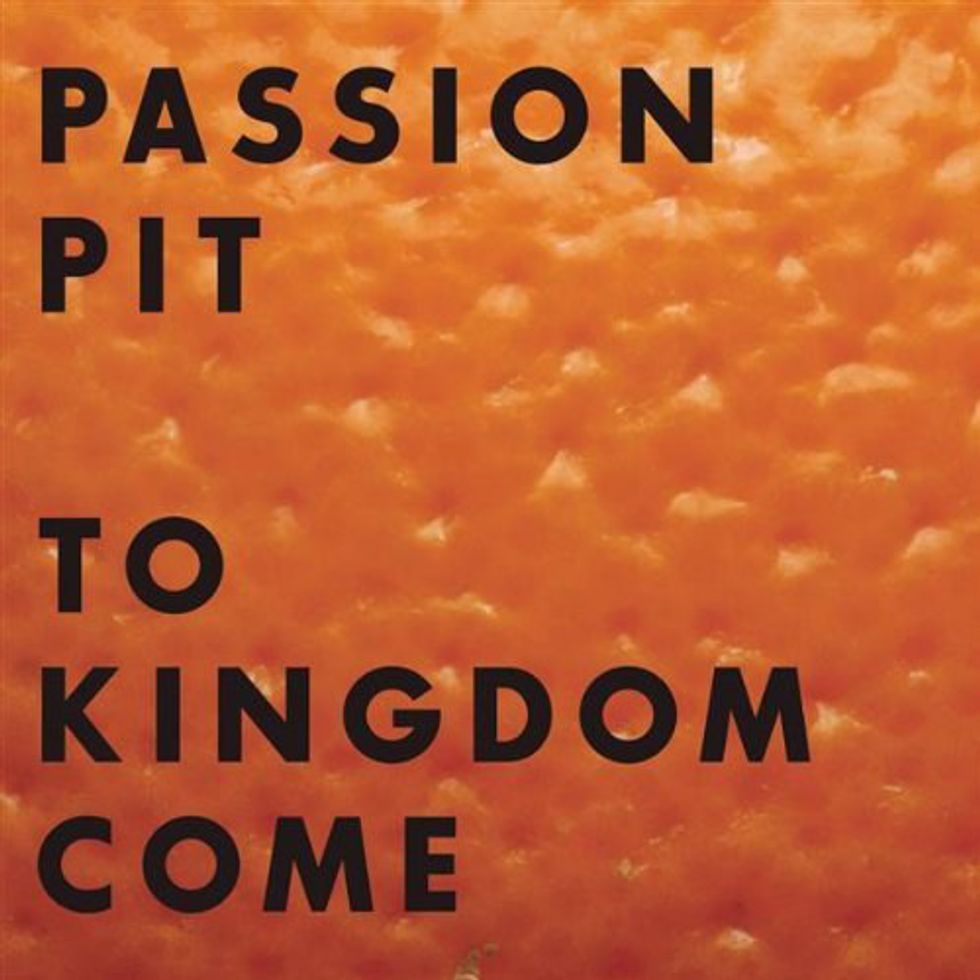 We get hit with a lot of nice seasonal scents in this song's smooth lyrical stream: "potpourri," "princely orange peels." So there's a definite warmth... but the pleasant, electronic riffs fall on ethereal words like sparkly snowflakes. Brr. "That's a frosty way to speak..."
6. "Trippin' the Light Fantastic" by Ball Park Music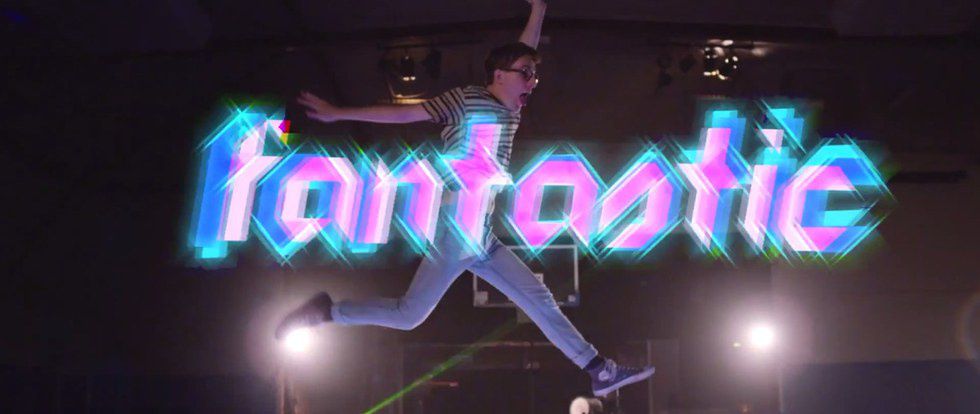 If you need December's celebratory attitude as much as I do, this song describes how you feel when the holly and heartfelt carols hit home: "I got my mojo back/ I don't know where it went, but now I feel good/ I feel a hundred percent."
7. "Our Lawyer Made Us Change the Name of This Song So We Wouldn't Get Sued" by Fall Out Boy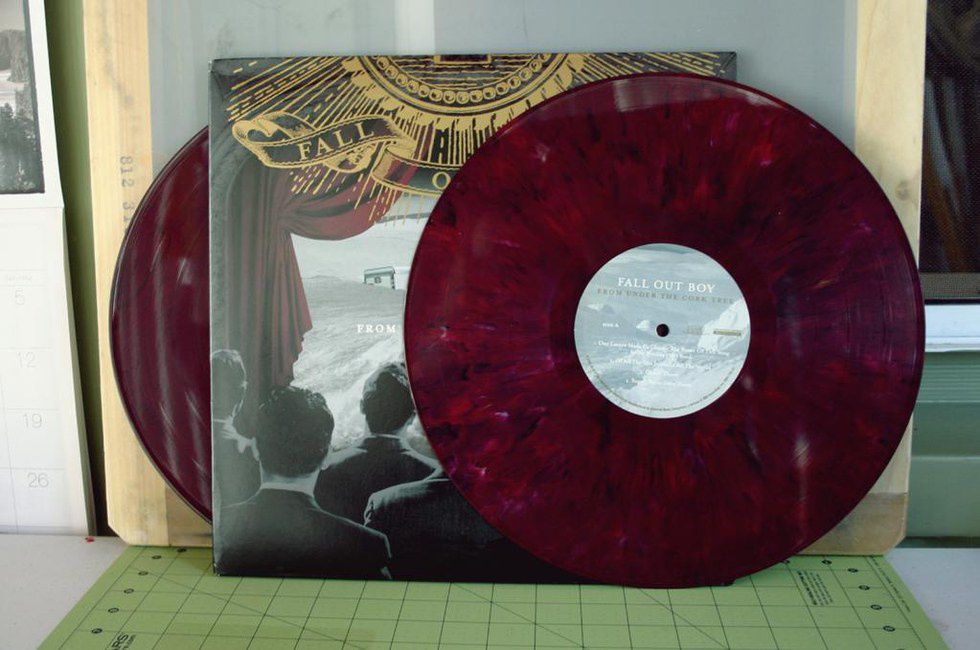 Yes, that is a super-long title. But if you give this jam a listen, you'll ascend to the state of literally being a present. "The ribbon on my wrist says 'Do not open before Christmas.'"
8. "Switzerland" by The Last Bison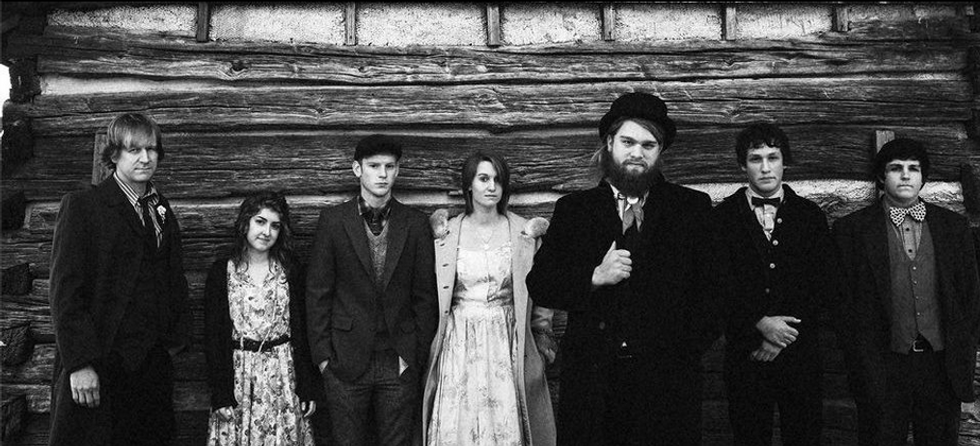 This song draws cozy cabin authenticity, flickering fireside rhythm, and a snowshoe-worthy journey's breadth together to present an intimate, yet joyful story in just about 5 minutes. The chorus is catchy enough to easily take the place of one of the more annoying holiday themes stored away in your musical mind; you'll be glad you upcycled.
9. "Givin' 'Em What They Love [feat. Prince]" by Janelle Monae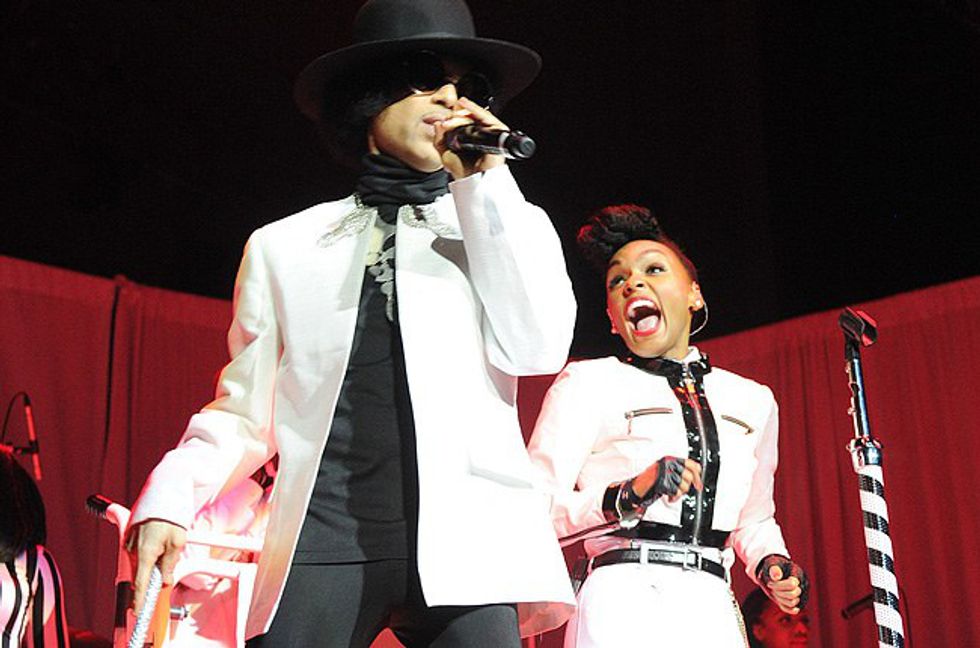 The fact that Prince and Janelle Monae performed together deserves celebration, and when you recognize the generosity that the funky rock lyrics exude, you will know that "Givin' 'Em What They Love" is almost indisputably appropriate as a Christmas shopping anthem.
10. "O Children" by Nick Cave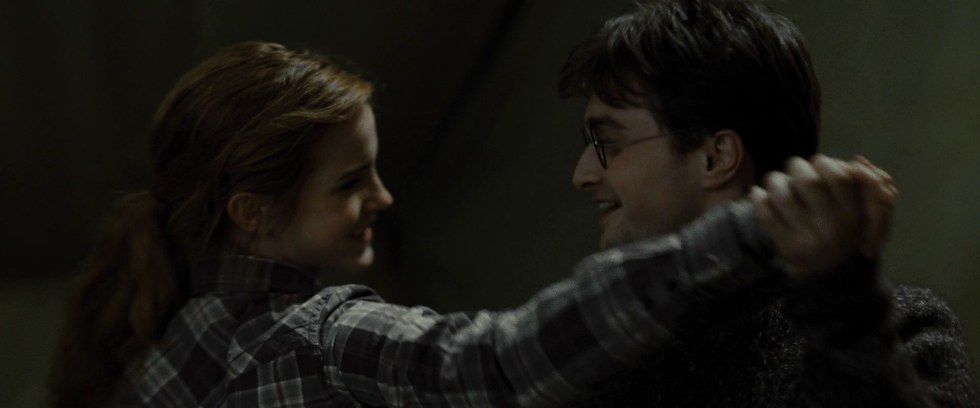 If you saw "Harry Potter and the Deathly Hallows: Part 1" when it came out (late fall of 2010), you held tight to the few happy, Christmassy feelings that the film projects. Among these sensations is the soulful groove in the song that Harry and Hermione dance to. The song is "O Children," and I will forever associate it with a smile-inducing scene, so it has earned its place on this playlist.
11. "SAVIOUR" by Madness and the Film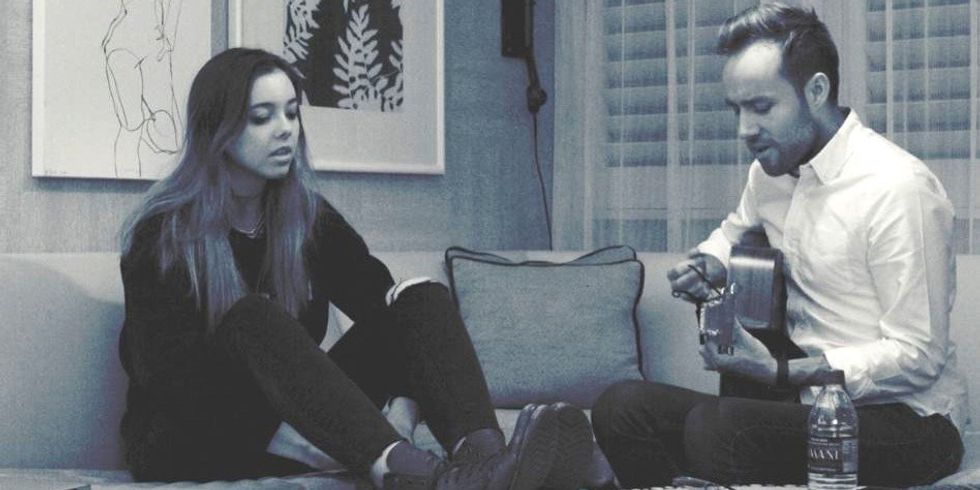 "You're my savior--all I want is you." Christians can relate this chorus to Jesus, and others can bounce to the fun mix that an upbeat verse and decidedly driven chorus create. We already knew that all Mariah Carey wants for Christmas is you... it's time to give some other artists a voice in the matter.
12. "Tip of the Iceberg" by Owl City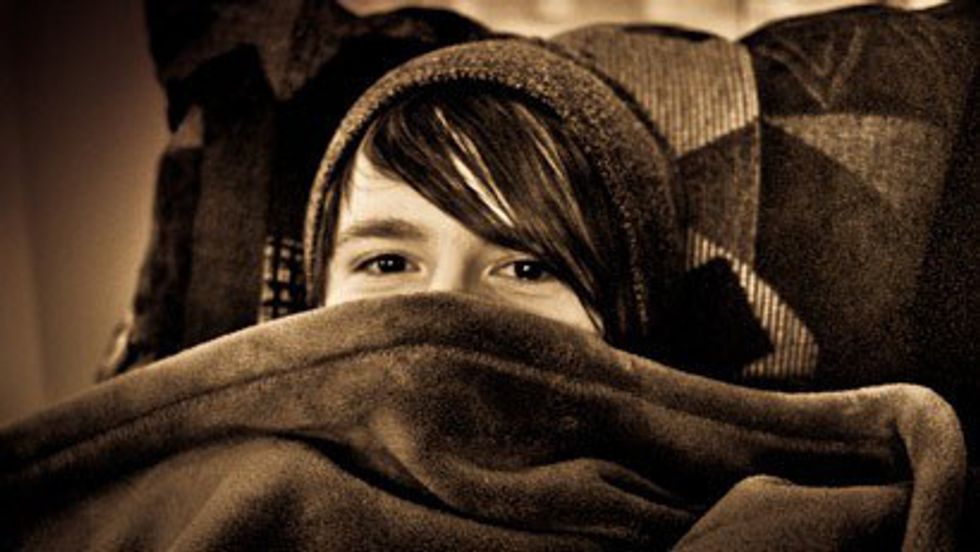 See how comfy Adam Young looks in his fuzzy blanket? Well, if you Google the lyrics to this sweetly building melody, Adam can "keep you warm" too through his crystalline-clear lyrical composition.
13. "Whisper" by The Dear Hunter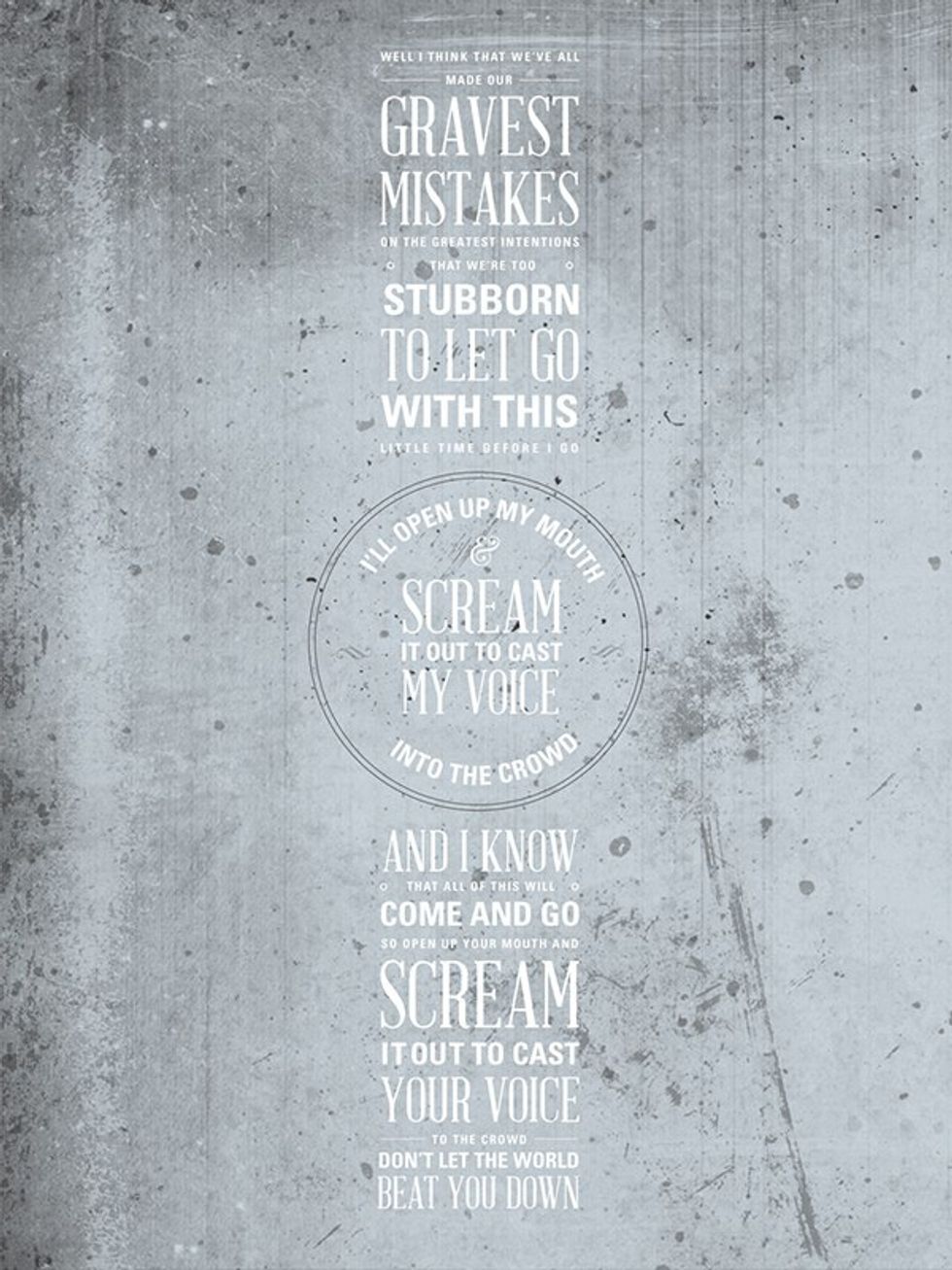 Many Christmas anthems revolve around an encouraging message that gets people up on their feet, harmonically demanding love and change. "Whisper" strikes this chord with its inspiring call for more open vocalization. And, as Buddy the Elf says, "The best way to spread Christmas cheer is singing loud for all to hear."
14. "Undone--The Sweater Song" by Weezer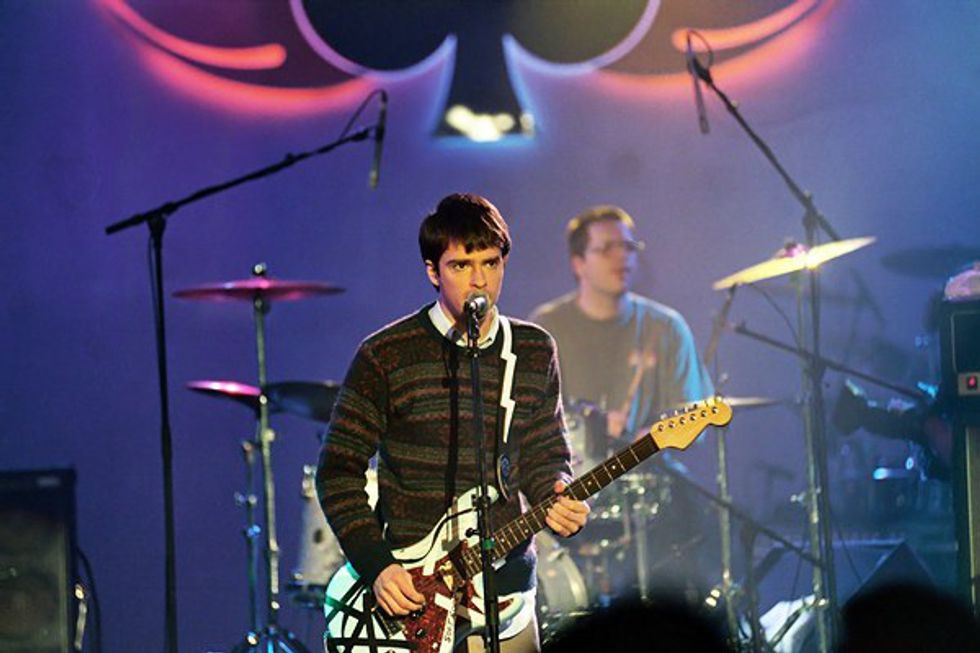 Pull on your token Ugly Christmas Sweater and bop your head to this Weezer classic. But please know that no one will want to destroy your sweater--you look great!
15. "My List" by The Killers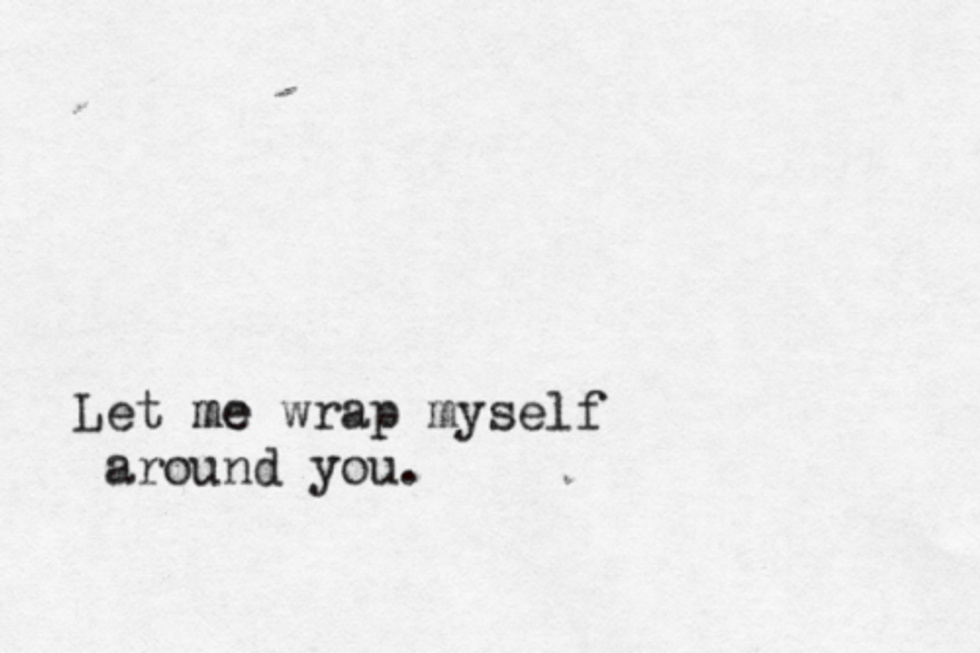 Play this contemplative, yearning tune while you pen your letter to Santa this year. Brandon Flowers expresses a desire to wrap himself around you, which might make you think of a scarf if you aren't caught up with the idea of Brandon Flowers loving you (which I still am). "You should've known by now, you were on my list."
16. "Halo" by Noosa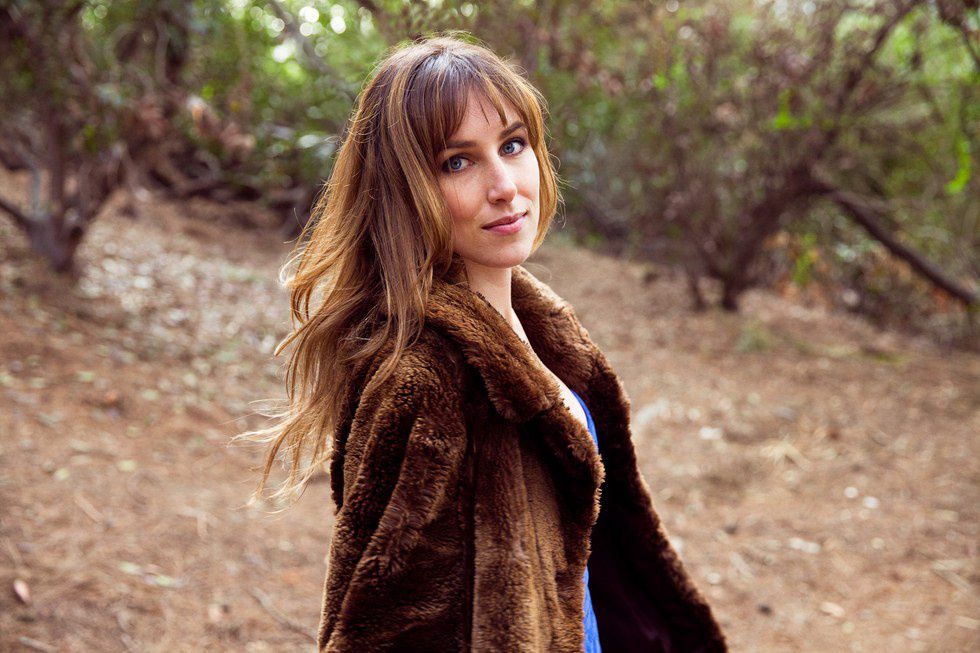 Noosa could be an angel, because she makes some divine music. The otherworldly echoes in this song give listeners space to enter a stress-free, Christmassy paradise.
17. "Moving To New York" by The Wombats
The Wombats understand that singing is "therapeutic somehow," so let's jump to their quick drumbeat in "Moving to New York" and belt it out: "Looks like Christmas came early, Christmas came early for me."
18. "Home" by Kimbra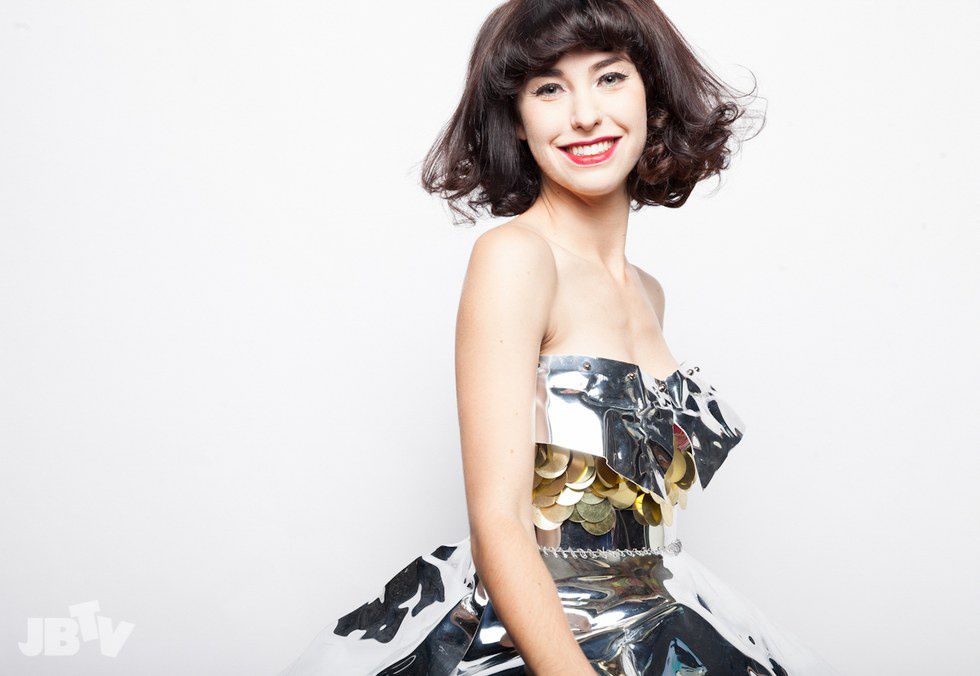 Many people travel towards their places of origin during this time of year, and this widespread migration inspired "Home for the Holidays," but that song can get worn out. Kimbra's appreciation of belonging feels fresh and lovely with its layered harmonies and brisk, light beats. "Home is here," wherever you are, especially if you're jamming out.
19. "Cold Song" by Sting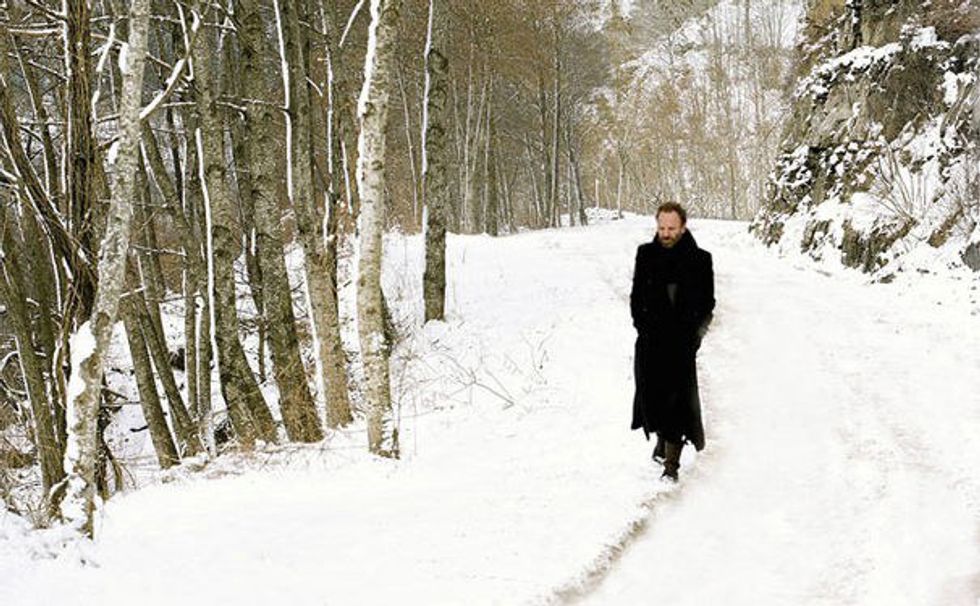 This is a recent rendition of a traditional song that lends dialogue to a winter spirit awakening lethargically. I definitely feel like the spirit when I wake up some mornings in December... @ my alarm: "What power art thou, who from below, hast made me rise, unwillingly and slow?" But the staccato violin that accompanies the song gives me a lift whenever I hear it.
20. "I Am the Winter" by The Family Crest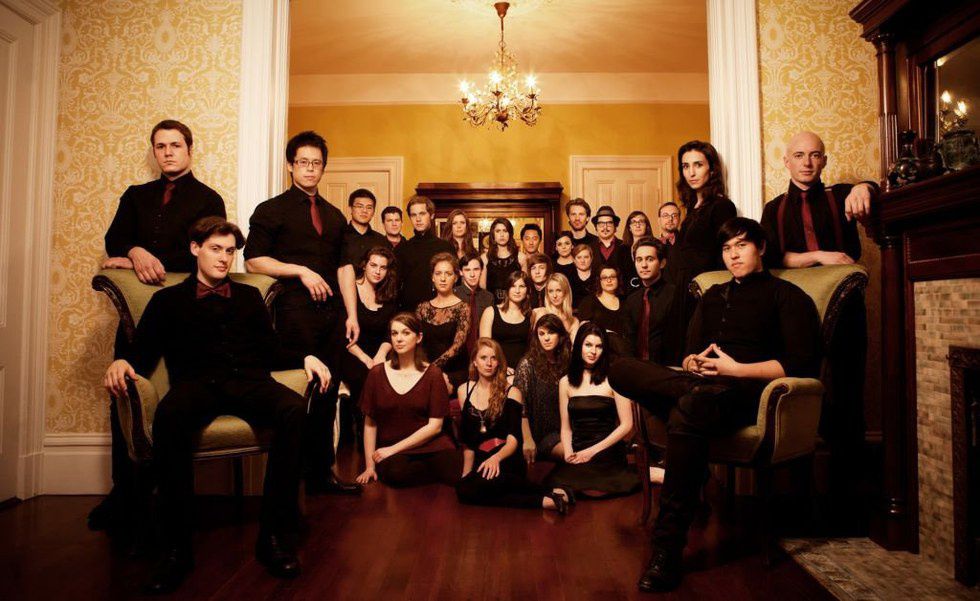 For a melancholy end to our playlist adventure, realize that "I am the winter, and my arms are cold, and, dear, my gale breaks us to splinters, and my wake is bold." OK, maybe that was a bit overdramatic--you can go listen to normal Christmas music now if you want! But if you'd like access to this playlist, look no further than the below link: