I turned nineteen a couple days ago. Although nineteen isn't really a milestone birthday, I found myself taking time to reflect on what advice and wisdom has been most pivotal in my life. I haven't even scratched the surface in terms of ~real~ life experiences, but here's the SparkNotes version of advice from the past nineteen years.
1. You don't always have to have the last word: Not everyone is going to agree with you, and no matter how much you try, you might not be able to persuade them to think otherwise. Whether it's an argument with your friend, sibling, or parent, be at peace knowing that you know you're right, and other people will just have to figure that out on their own.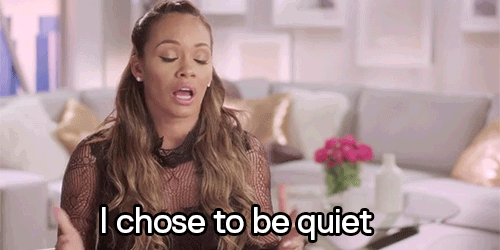 GIPHY
2. Hold yourself to a high standard: Expect the absolute most from yourself. Stick to your goals, arrive on time, show up to what you RSVP'd for, and the kind of friend you would want by your side. You should be disappointed in yourself when you don't live up to these standards--how else will you grow? Ew gross cliché but think about how you want to be treated, and lead by example. That energy will come back to you in some way.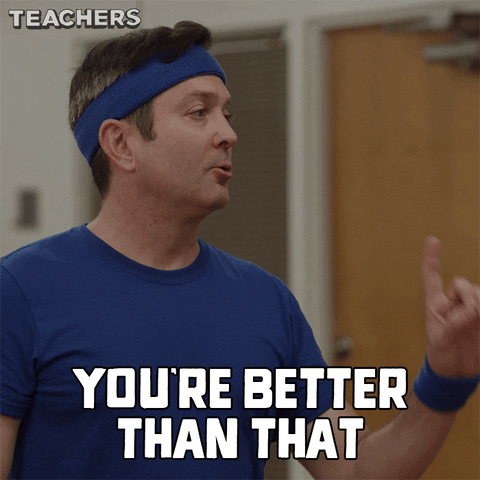 GIPHY
3. But don't expect everyone to meet this standard: Not everyone has the same logic as you, nor do they have the same priorities. That might be frustrating or disappointing, but it's not fair to expect your behavior from anyone who isn't you.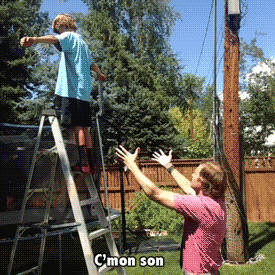 GIPHY
4. You're the only person that remembers the most embarrassing moments of your life: The honest truth is that other people are too focused on their own embarrassments to hold onto someone else's. And if they are hung up on your catastrophic fall down a flight of stairs or your less-than-ideal wardrobe malfunction, they're just not ready to confront their own mishaps yet.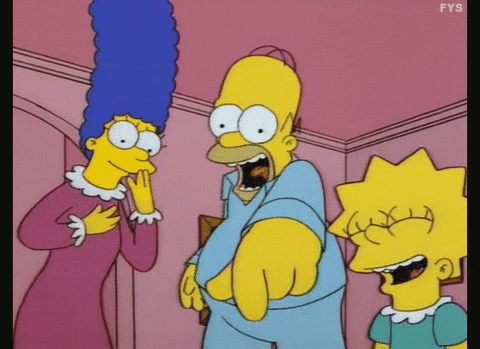 GIPHY
5. Sometimes, you are the exception to the rule: I think this is the inner narcissist in me, but I firmly believe that the only way you'll beat the odds is if you believe you're a little above average. Obviously check yourself and don't get delusional, but don't underestimate your abilities either. If the class average is 87%, that's not Predestination speaking, you can finesse an 88%.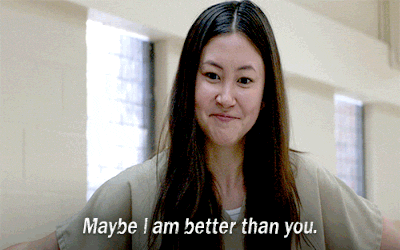 GIPHY
6. Judgment will be your demise: The quickest way to ruin your own good time is judging other people. You wouldn't want it to other way around, so skip the assumptions and stop putting negative energy out into the universe. There's no advantage to being judgmental.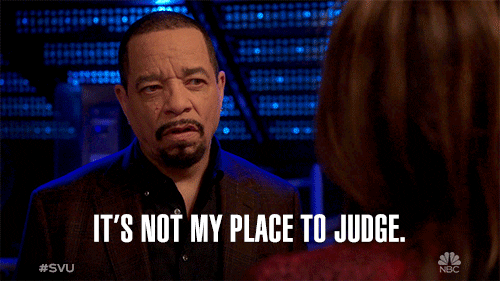 GIPHY
7. A workout is the best way to get out of a funk: I don't get the science behind it, but A$AP Rocky and sprints on the treadmill can cure a good nearly every single one of my problems.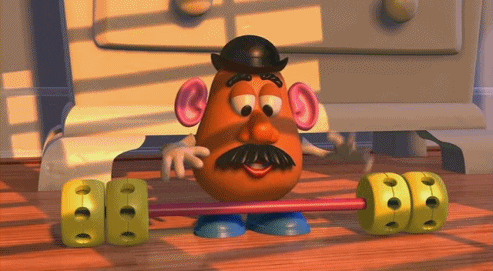 GIPHY
8. Always leave at the peak: I mean this in more aspects in life than overstaying your welcome at a party. It's okay to move on from something or someone, and from my experience it's better to leave with a positive impression or memory than wait until it gets bad.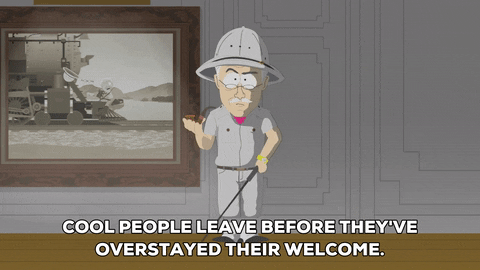 GIPHY
9. Learn to STFU: Speaking as a pathological oversharer, I always benefit from a healthy reminder that the entire universe doesn't need to know the minutia of my life. You don't have to participate in every class, and you don't have to be the loudest voice in the conversation either.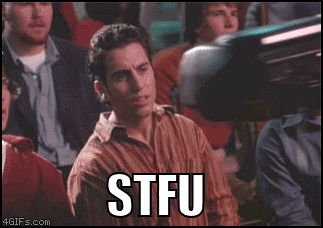 GIPHY
10. F**k FOMO: you're not going to be invited everywhere, and you're not going to be able to make it to everything. If you waste your life worrying about what happened while you were studying in the library or while you were out of town, you're going to preemptively sabotage the moments that you're present for.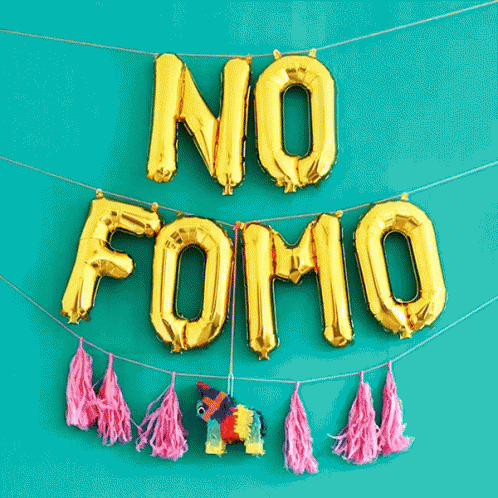 GIPHY
11. Learn to find fun in every situation: I'm exaggerating a little bit, but finding positivity in even the most banal activities is one of the keys to the universe. Your math class can be fun; chapter dinner can be fun; nothing has to be treated like a death sentence.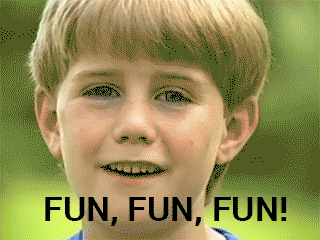 GIPHY
12. You can do it all: This one might be a little controversial, but I think that holding the mindset that you are capable of doing everything you aspire to do is realistic. If you operate on the default of "I can't," you're limiting yourself before you even start.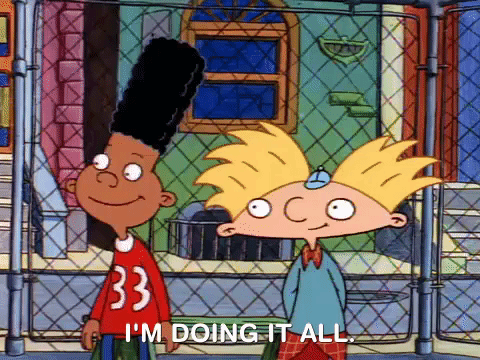 GIPHY
13. Be selfish, forgive everyone: Holding in anger and carrying a grudge is, in my opinion, the most unnecessary burden in life. It doesn't have to matter if a person deserves your forgiveness, give it anyway, for your sake. Letting go of those bad vibes is a freeing experience.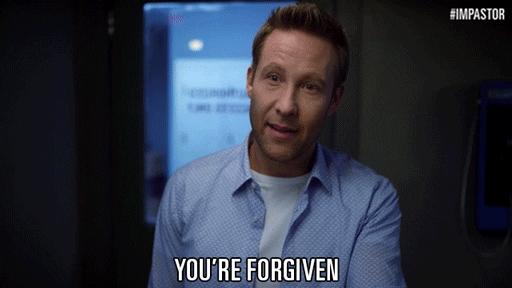 GIPHY
14. You don't owe anyone an explanation, and no one owes you one either: Life isn't a persuasive essay, you don't need to cite your sources for everything. You answer to know one, but don't forget that giving zero f*cks is a two way street.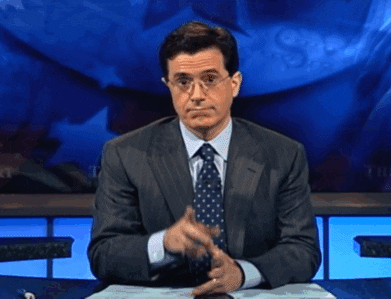 GIPHY
15. There's someone else that feels the same way: You're special, but not that special. And that can be good! You're never the only kid that doesn't understand the concept, the only one that wants to go out, or the only damaged human being that wants to stay up all night binge watching Euphoria. The only way you'll find like-minded people is by putting yourself out there.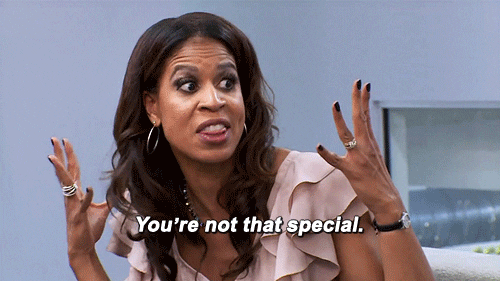 GIPHY
16. It's okay to go places by yourself: This sounds so obvious, but for a very long time I simply wouldn't do something if I couldn't find someone else to go with me. In hindsight, that only hurt me. Don't wait around for someone else to hold your hand.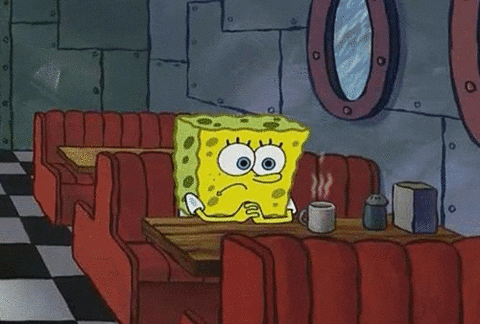 GIPHY
17. Talk about yourself less: Don't be the self-centered waste of space that only wants to talk about themselves. Ask more questions than you answer, and listen to the answers carefully. The best kinds of friend is one who is truly invested in your life--be that kind of friend!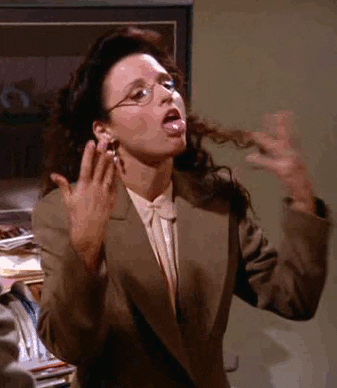 GIPHY
18. It's better to be embarrassed than regretful: This is something that I still work on. In my opinion, embarrassment and regret hurt equally, and I would rather know I did as much as I could than have my head filled with 'what ifs' for the rest of my life.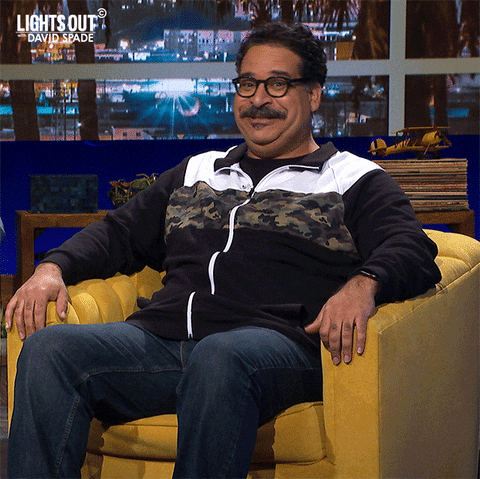 GIPHY
19. Sleep is a little bit overrated: sleep enough to function, but keep in mind that no one sits on their deathbed saying "Dang, wish I got a few more naps in." No, they're probably saying, "Dang, I wish I woke up at 5am for that sunrise." You can sleep when you're in a retirement home.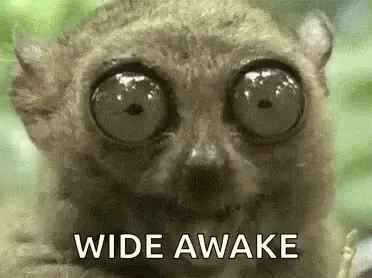 GIPHY
With love,
Your extremely under-qualified, newly nineteen-year-old advisor