In today's society, when it comes to uploading photos on social media, there's a lot of pressure to be "perfect." Whether it may be erasing skin deformities or changing one's weight, people will do anything to feel accepted by others. However, not everyone has the editing skills to do it. Luckily, I know someone who does.
Meet James Fridman, a graphic designer and a Photoshop king who will take your images and make the photo edits you request. However, the photo he sends back will not likely be the Instagram-worthy image expected. Instead, Fridman manipulates the public's pictures, often literally and sarcastically, based on their unrealistic requests.
On his Twitter feed, @fjamie013, which has gained more than 423,000 followers, the artist invites people to send him their photos and just to make sure everyone knows what they're getting into, James also publishes the warning: 'Do not submit any personal photos that you do not want to be made public.' He asks those who submit photos to agree to his terms and conditions. Here's why:
1. He is very literal.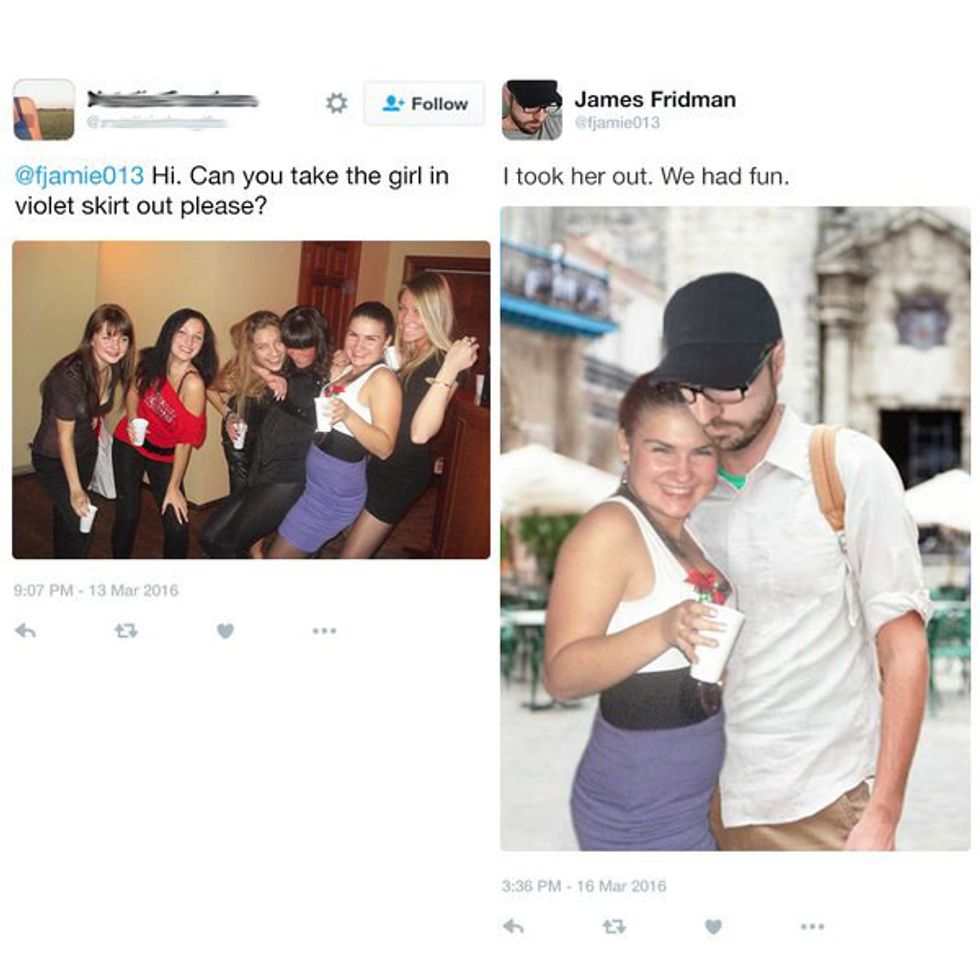 I bet they're married now.
2. I mean, very.
He's not a grammar nazi, that's for sure.
3. He will put you in your place.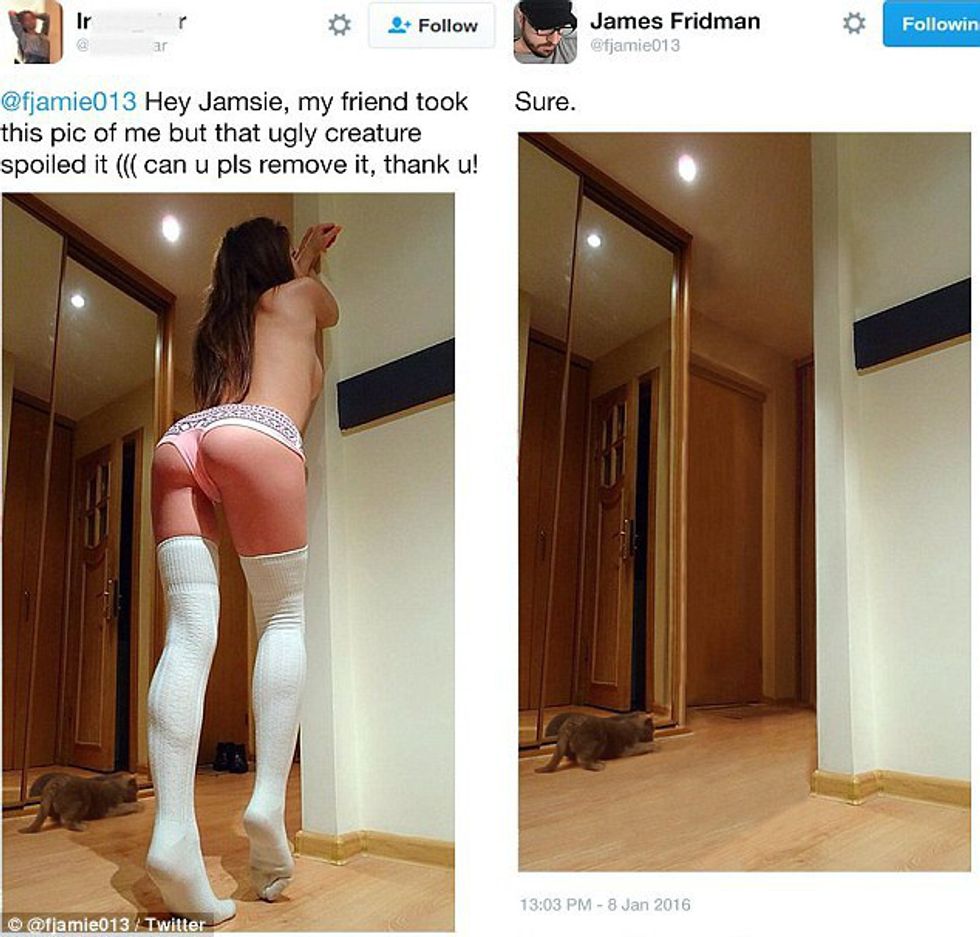 I find the photo on the right way more attractive.
4. He is political.
5. He likes puns.

I don't think that was the "Big Ben" he was referring to.
6. He understands life's true pressures.
A great depiction of how all college students feel.
7. He respects women.
I hate men.
8. He is not wrong.
Yikes.
9. He's frustratingly funny.
10. Again, he puts you in your place- well, or removes you entirely.

He gives you what you deserve.
11. Jeb and George might make an appearance.
12. He can make magic happen.
He shares his strong opinions, too.
13. He is honest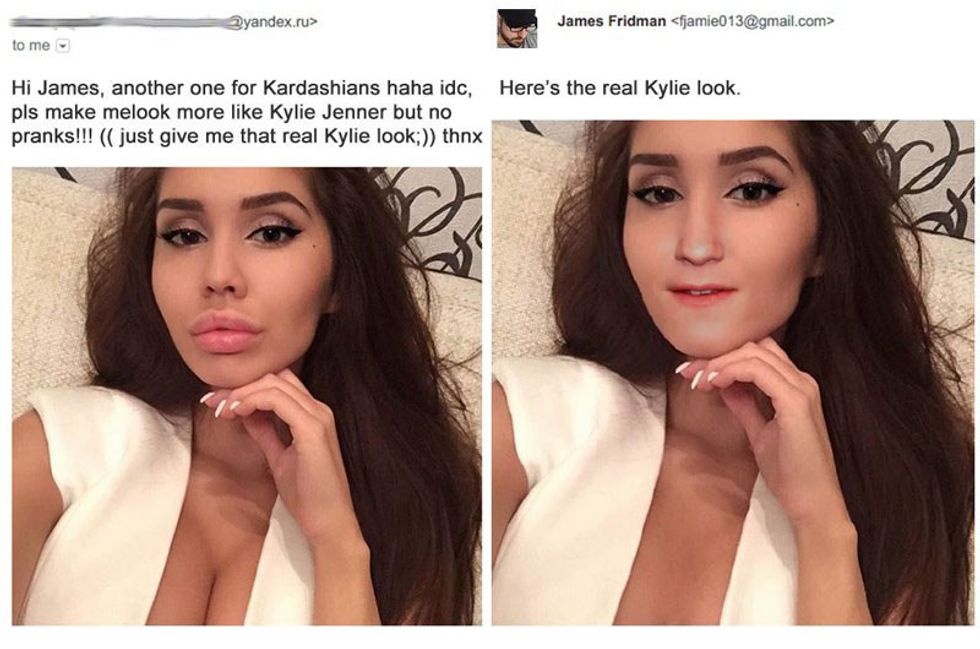 14. He finds a loop hole in every request.
Where is the lie? Check Fox News.
15. He reminds you of the important things in life.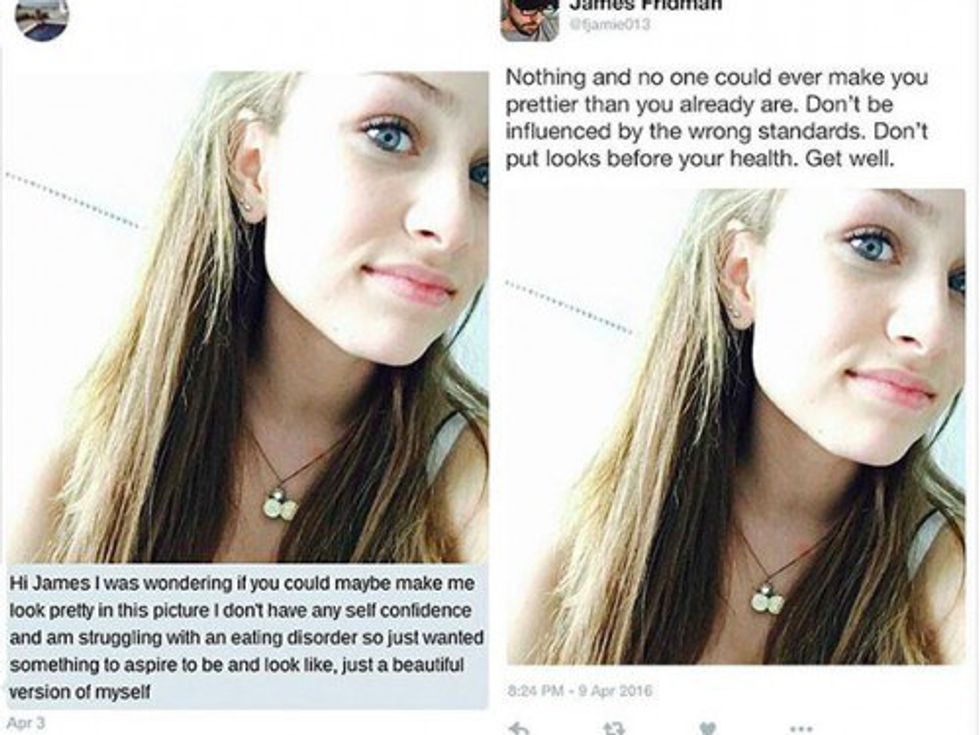 16. He gets deep.
17. And ultimately, he sends the message that you don't need any editing. You are more beautiful without it.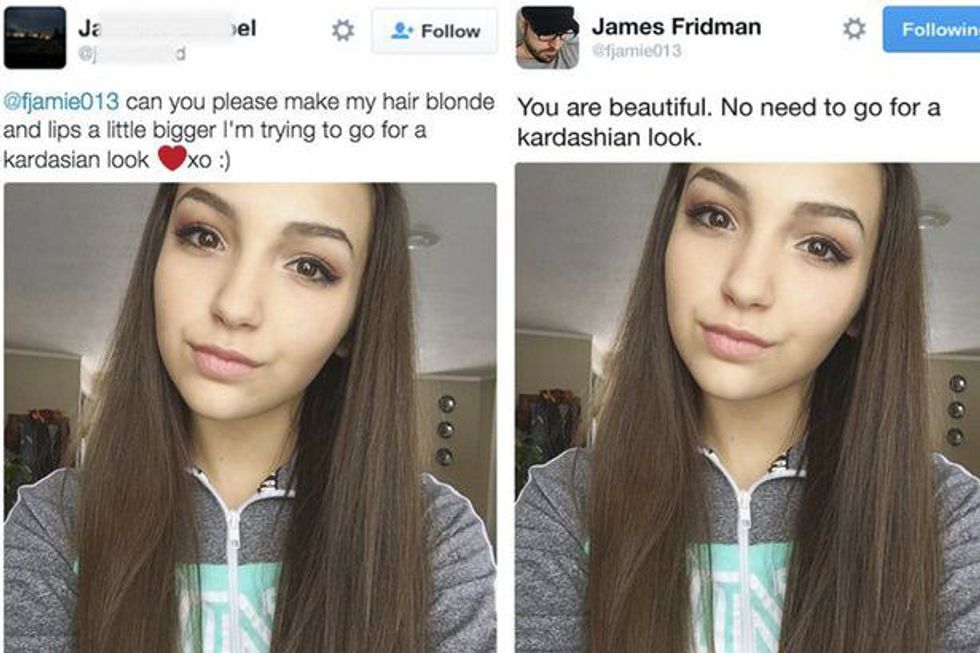 Most importantly, what James' projects teach the world is that photoshop and editing will not make us feel any better about ourselves. He shows this by refusing to alter photos of people with requests to change themselves in order to fit in with society's version of "beautiful." His lessons and morals are just what this messed up society, who feels the need to ask for obscure photoshop requests, needs.
If you'd like to make your own request, you may do so here. Just remember, results may vary.