One thing that all of us readers can agree on is that we love ALL animals. But many of us must admit that dogs have a particular place in our hearts. Dogs love us flawed humans unconditionally like no other pet could. Sometimes I begin to wonder how much we deserve such affection. For people, dogs are their smile after a long day at work. It is important that we all take a moment to appreciate the things dogs do!

"A dog doesn't care if you're rich or poor, clever or dull, smart or dumb." Marley & Me (2008).
1. They make working out enjoyable.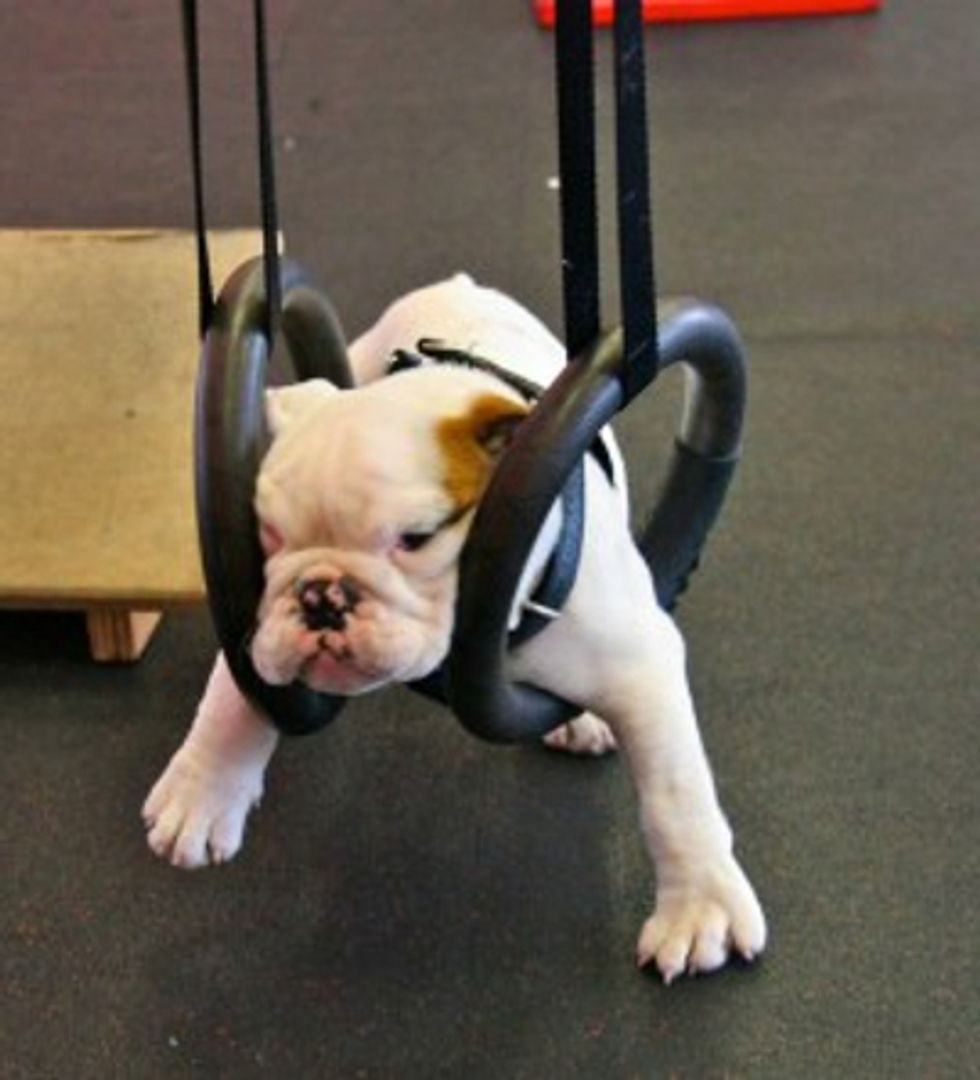 Dogs will do anything to make the dreadful moments in your life happy. Even those 50 crunches you have to do for that bikini body!
2. They rock the flower crowns better than Coachella girls ever will.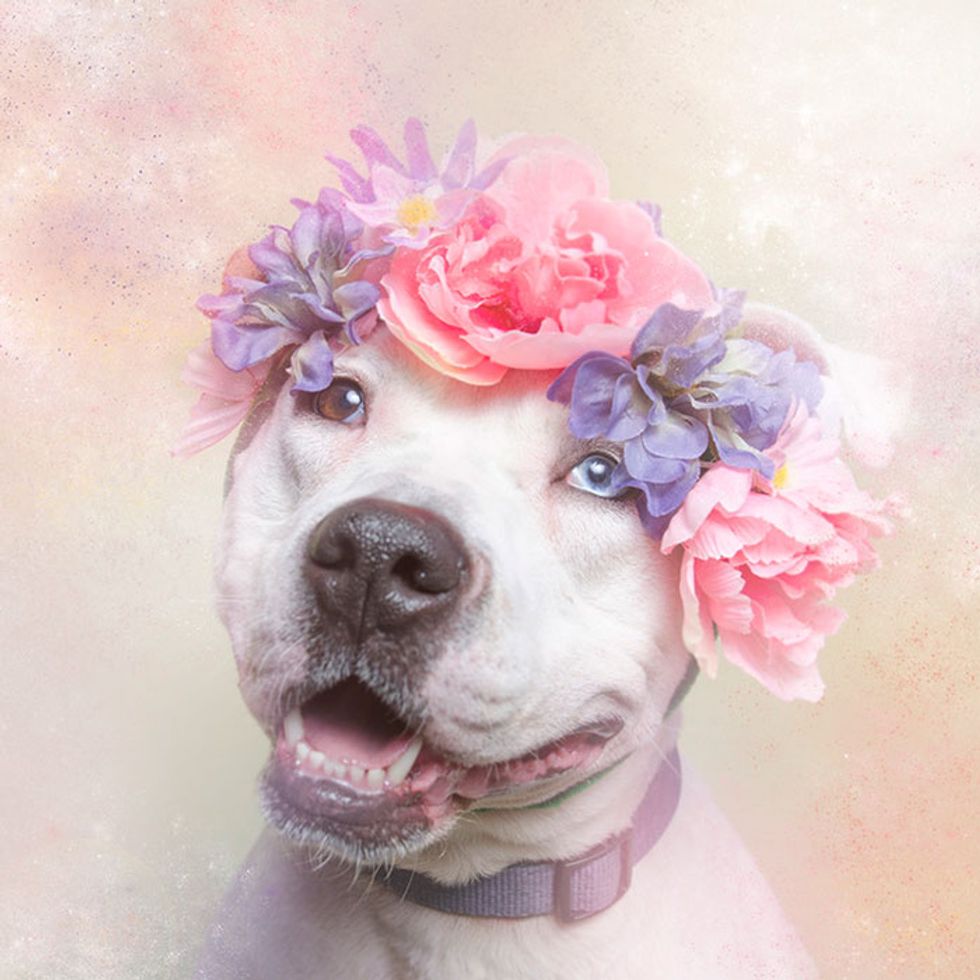 I mean, just look!
3. They are art.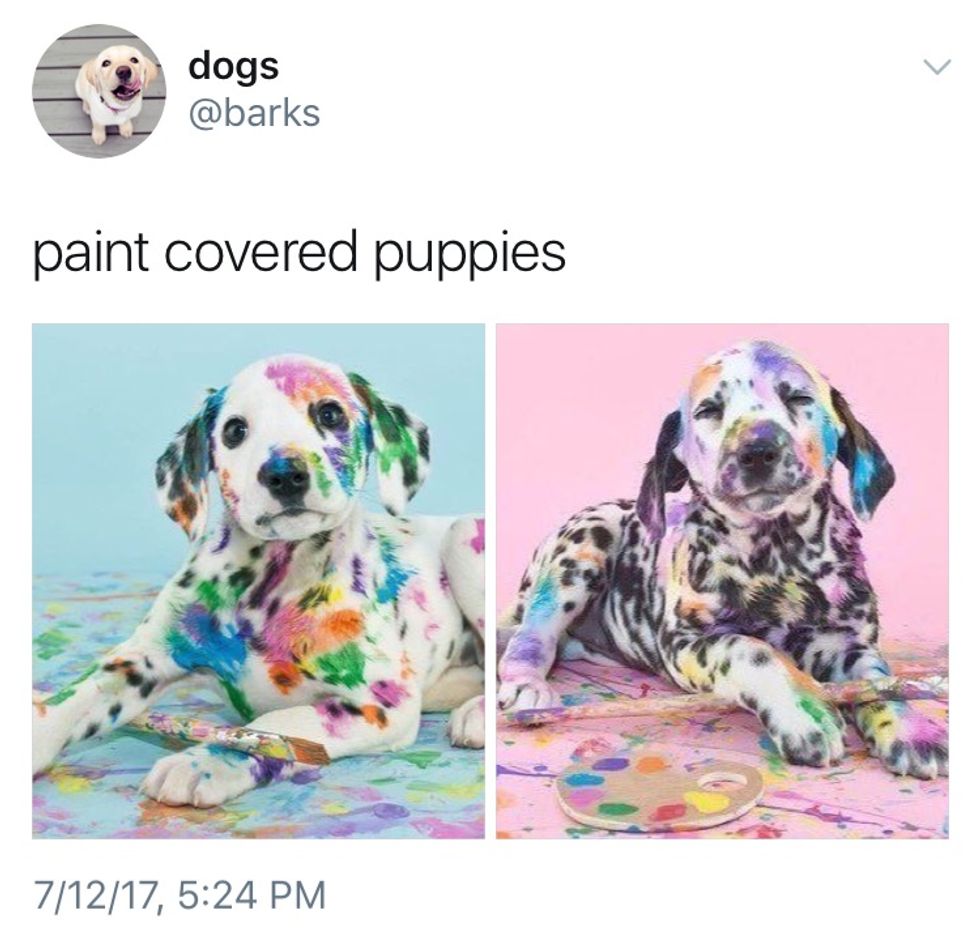 No one else looks better covered in paint.
4. Dogs get along with EVERYONE.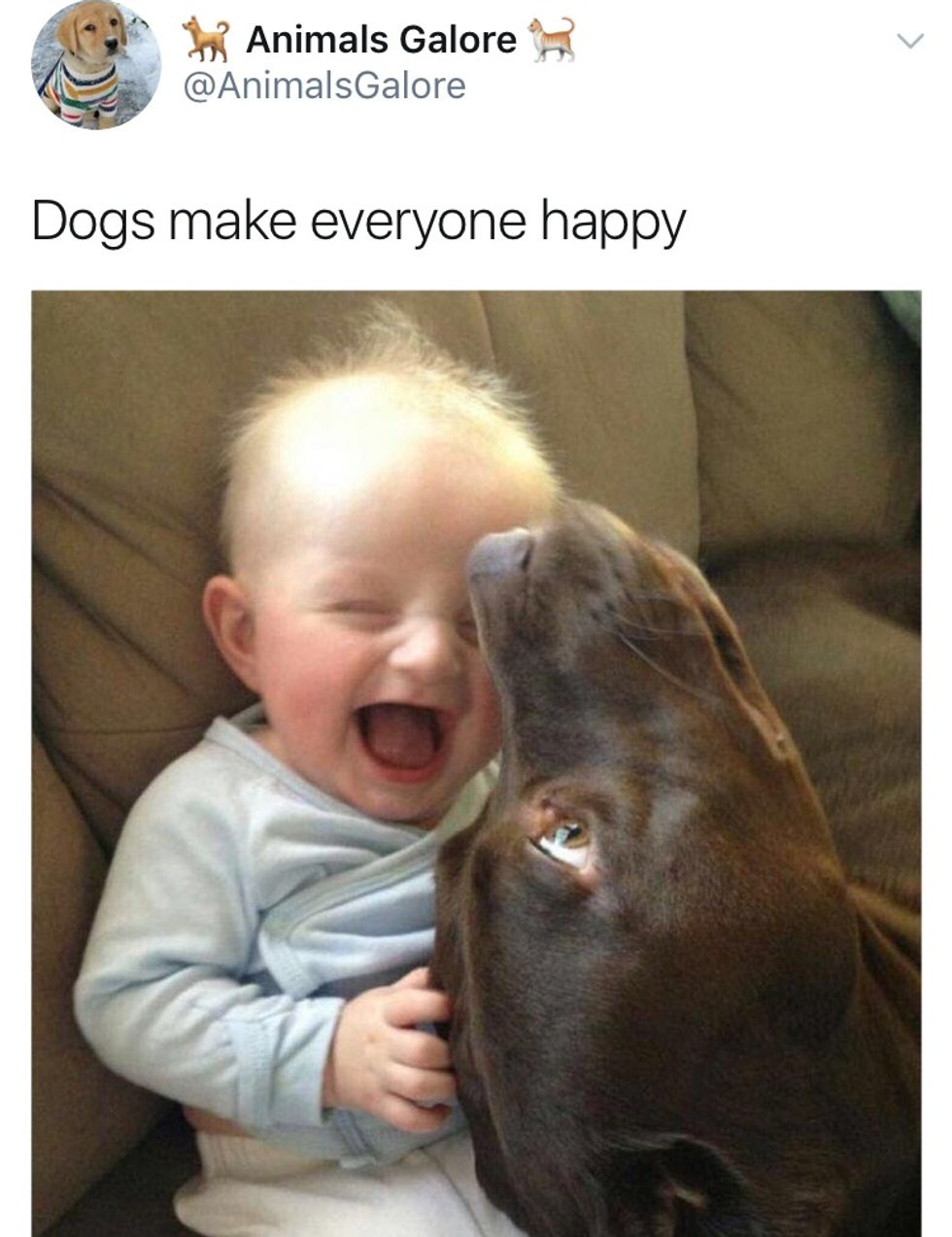 Dogs can instantly brighten anyone's mood. Literally anyone. Dogs are also known as the baby whisperers.
5. But they can also go into Blac Chyna mode if needed.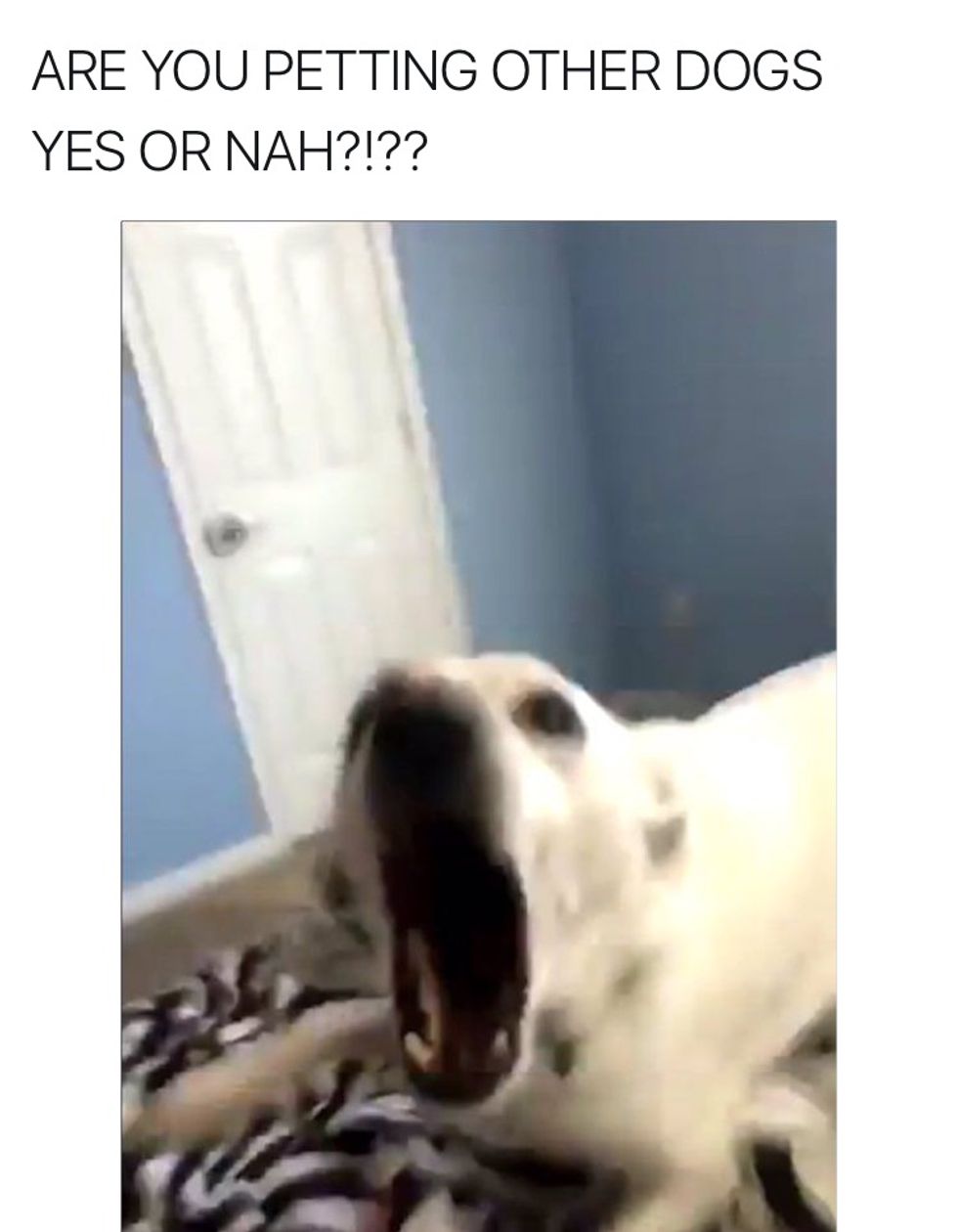 To dogs, it is all about protecting their owners from the scary outside world. They have barks of all volumes and they are NOT afraid to use them to warn you of potential dangers.
6. They are the perfect distraction to even the longest of essays!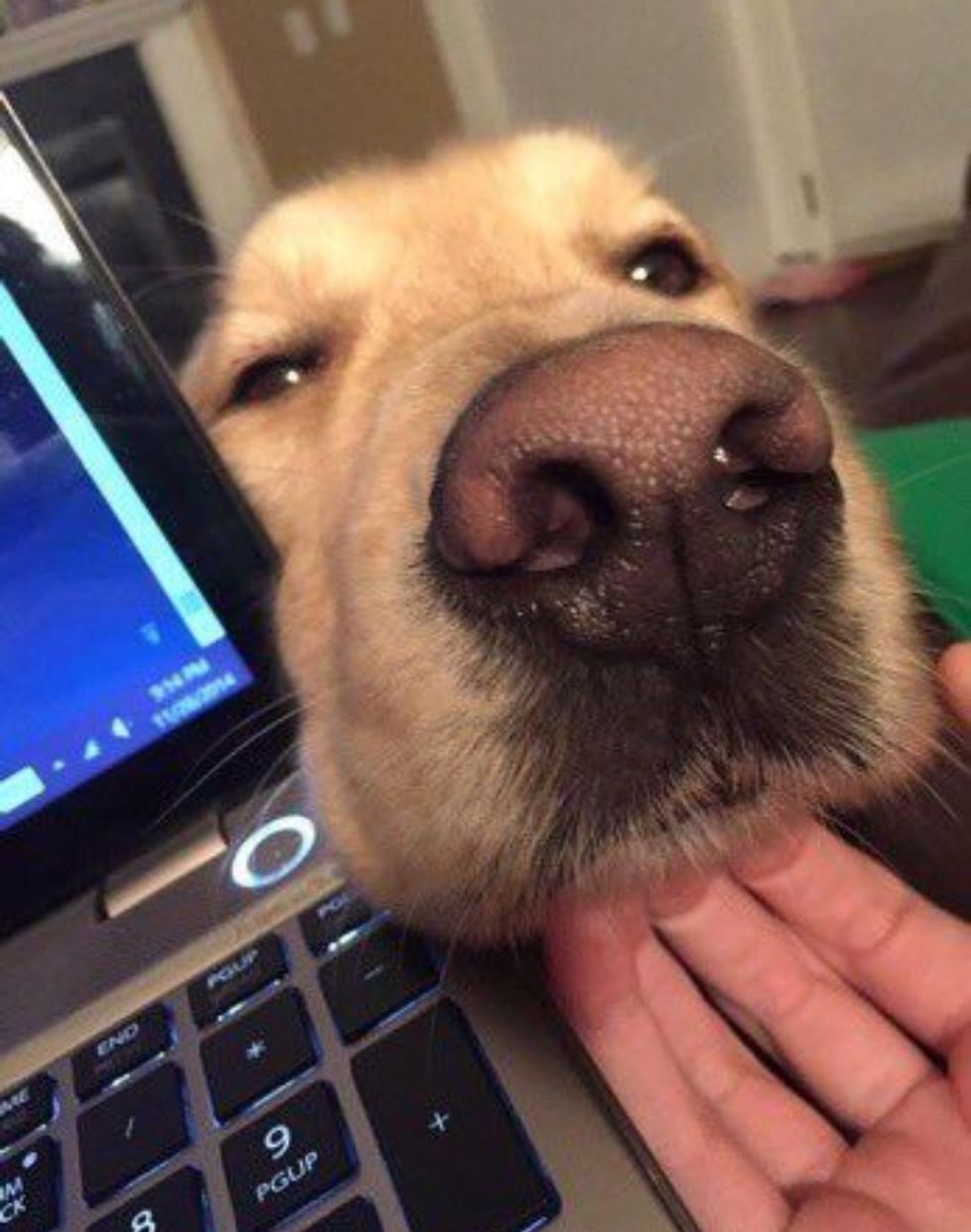 You need 20 pages? Well Pumpkin needs attention!
7. They are ALWAYS down for a beach day.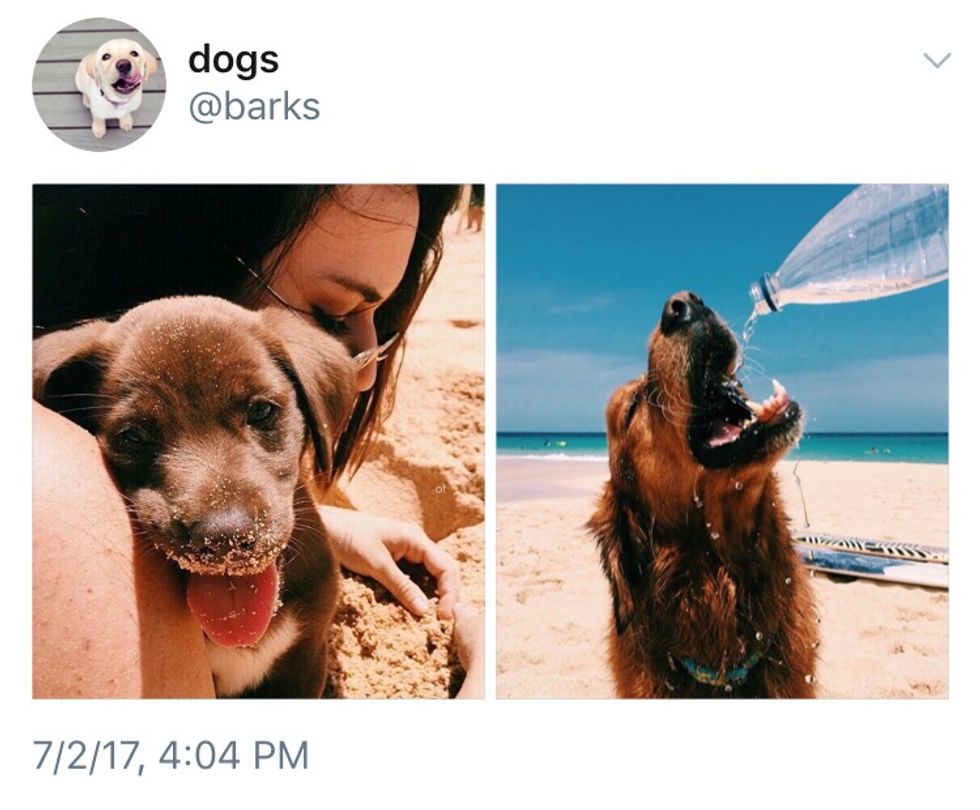 However, you may need to take time from tanning for a few games of fetch.
8. They are pretty much the only mail you look forward to.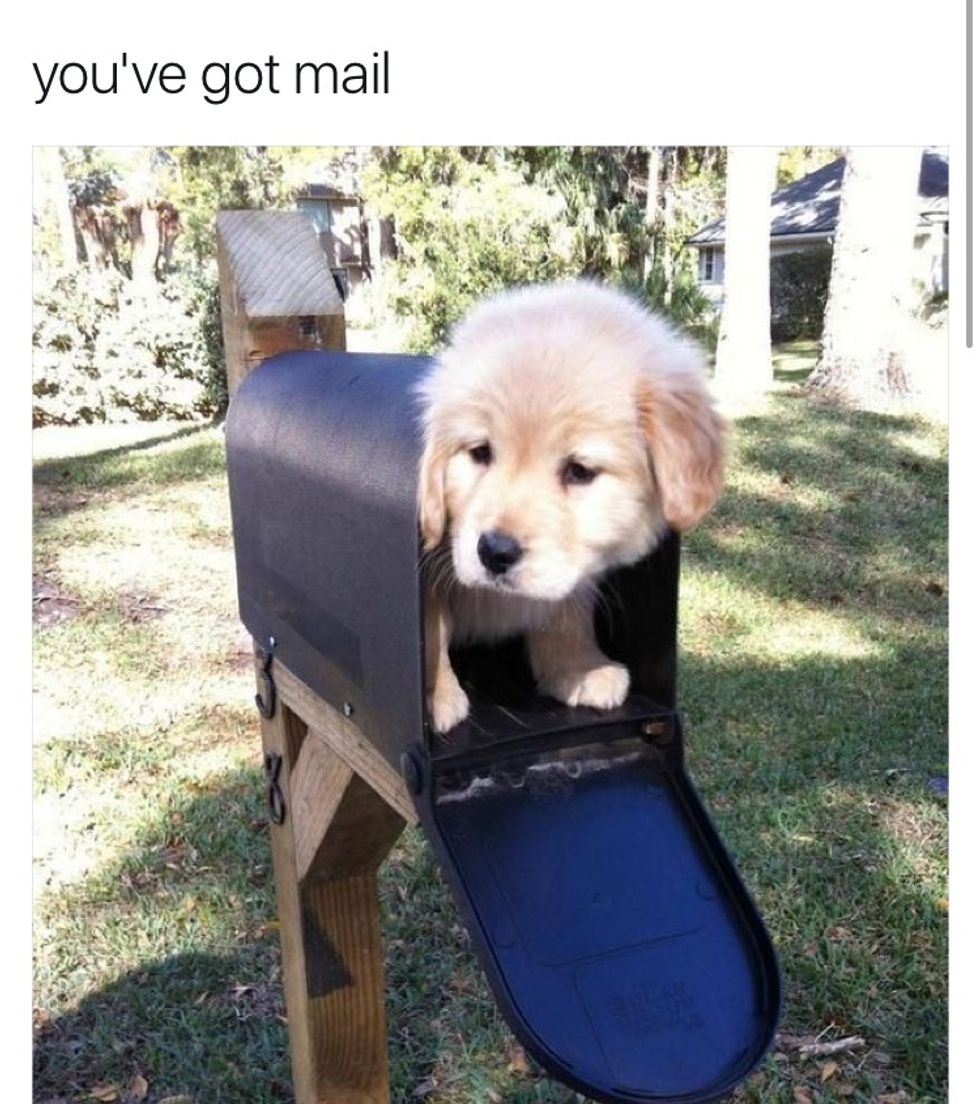 Imagine receiving this instead of junk mail!
9. Did I mention that they are art?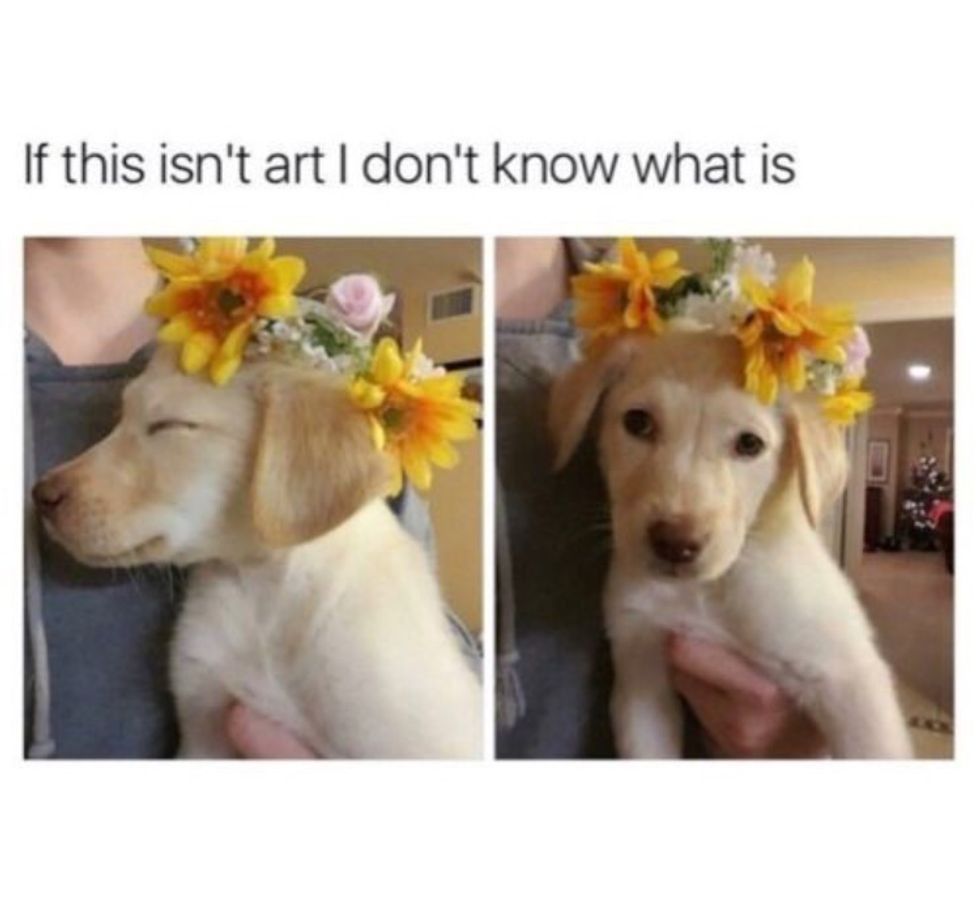 Oh, wait... well, I'm saying it twice for emphasis. EMPHASIS!
10. They'll give you kisses when no one else does.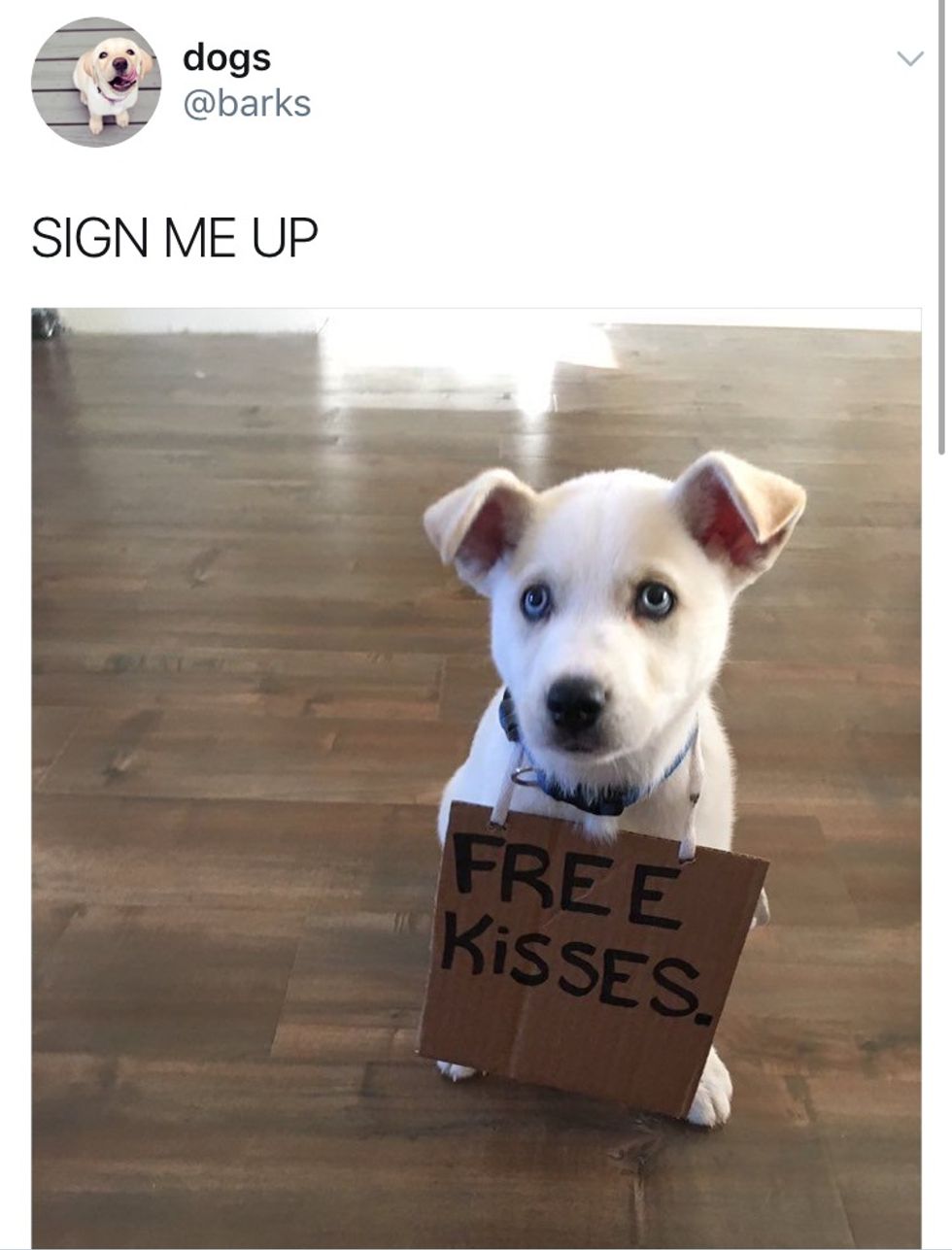 Who needs human kisses when you have puppy cuddles?!
11. They will also gladly do dinner dates with you.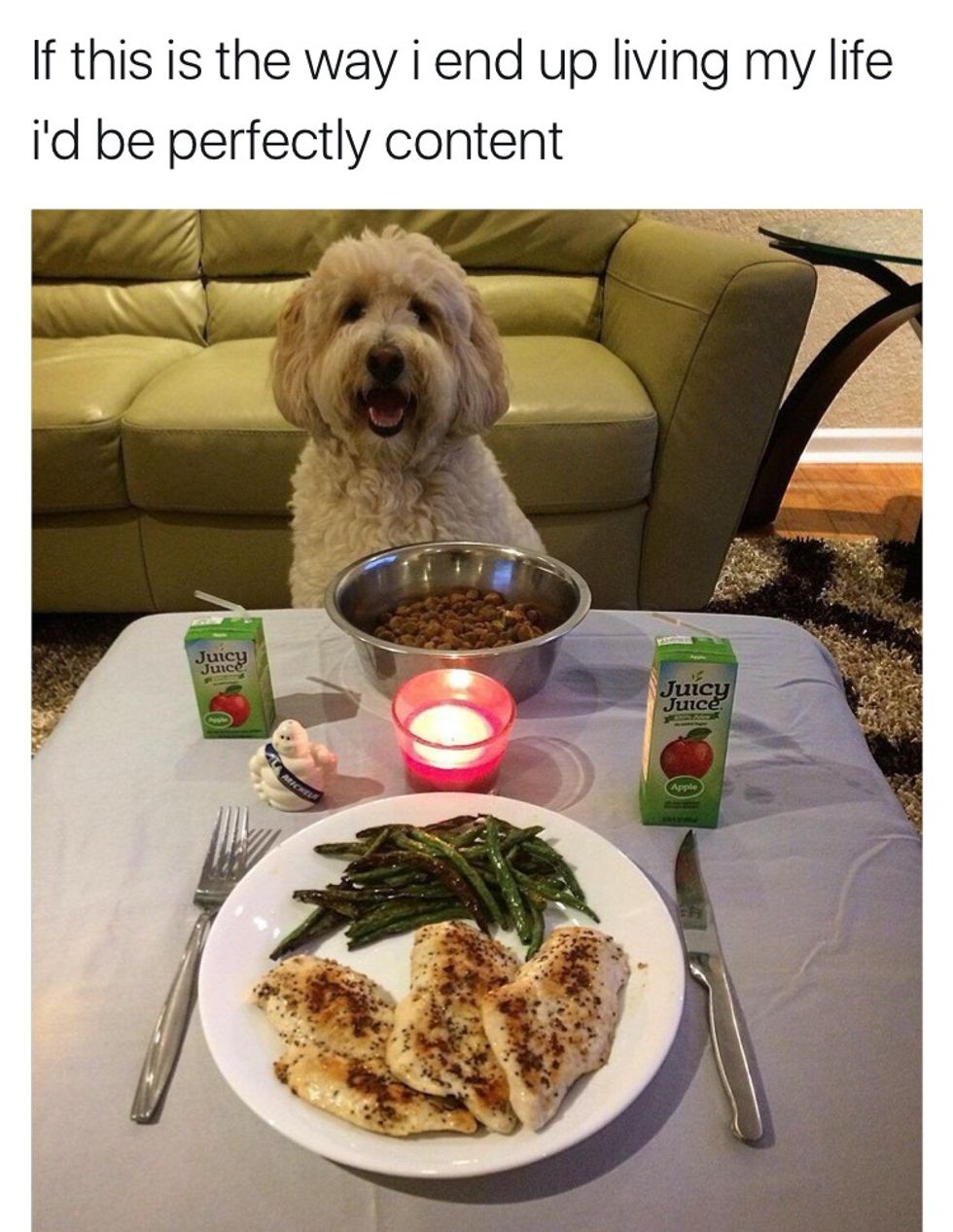 It will be the best dinner date you have ever had, and get this... the second date is guaranteed!
12. They are the only princess who gives you a run for your money!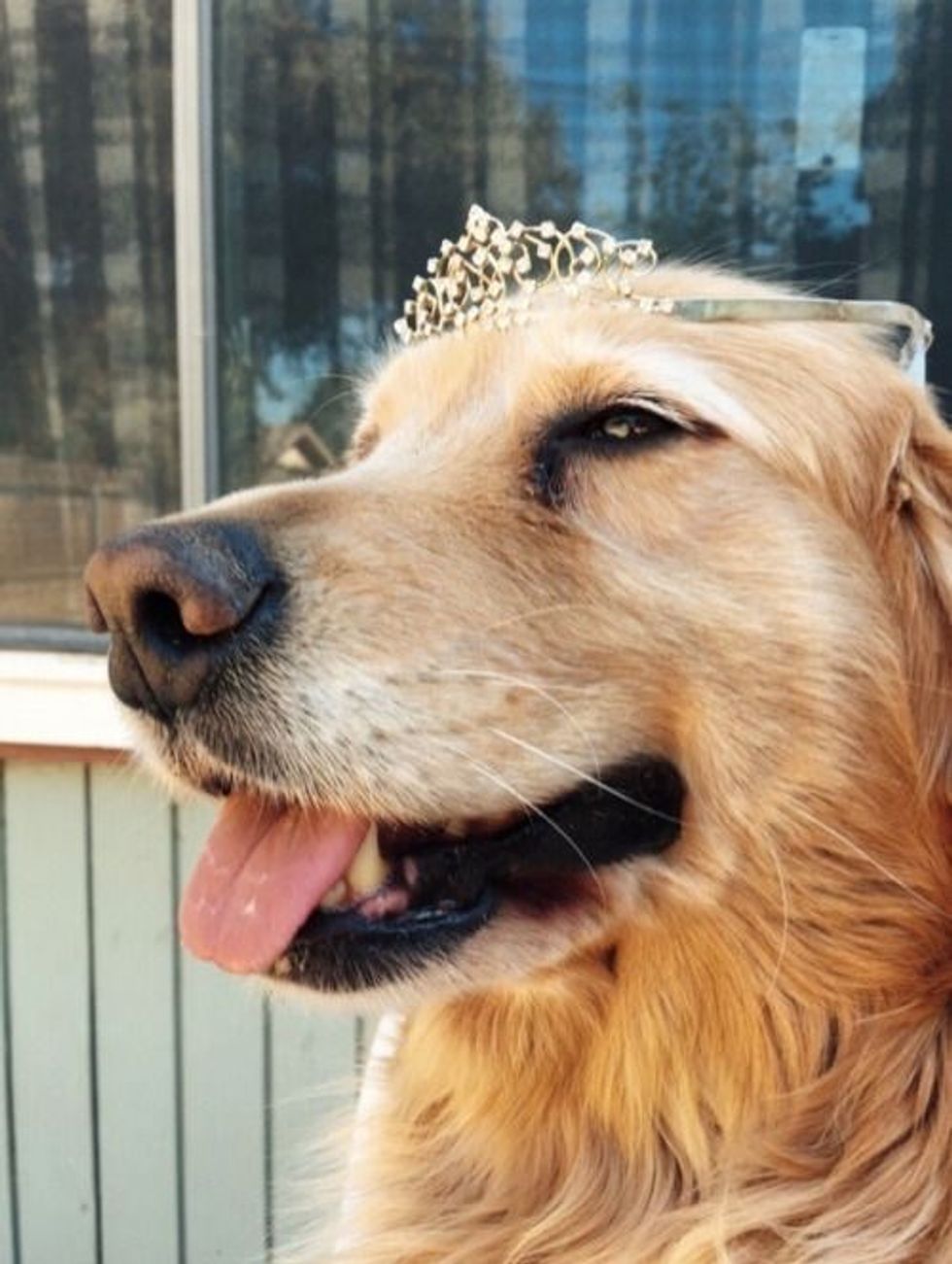 I mean who wouldn't give up their crown to a cute little pup?
13. They pull off the sophisticated nerd look better than any cute boy could.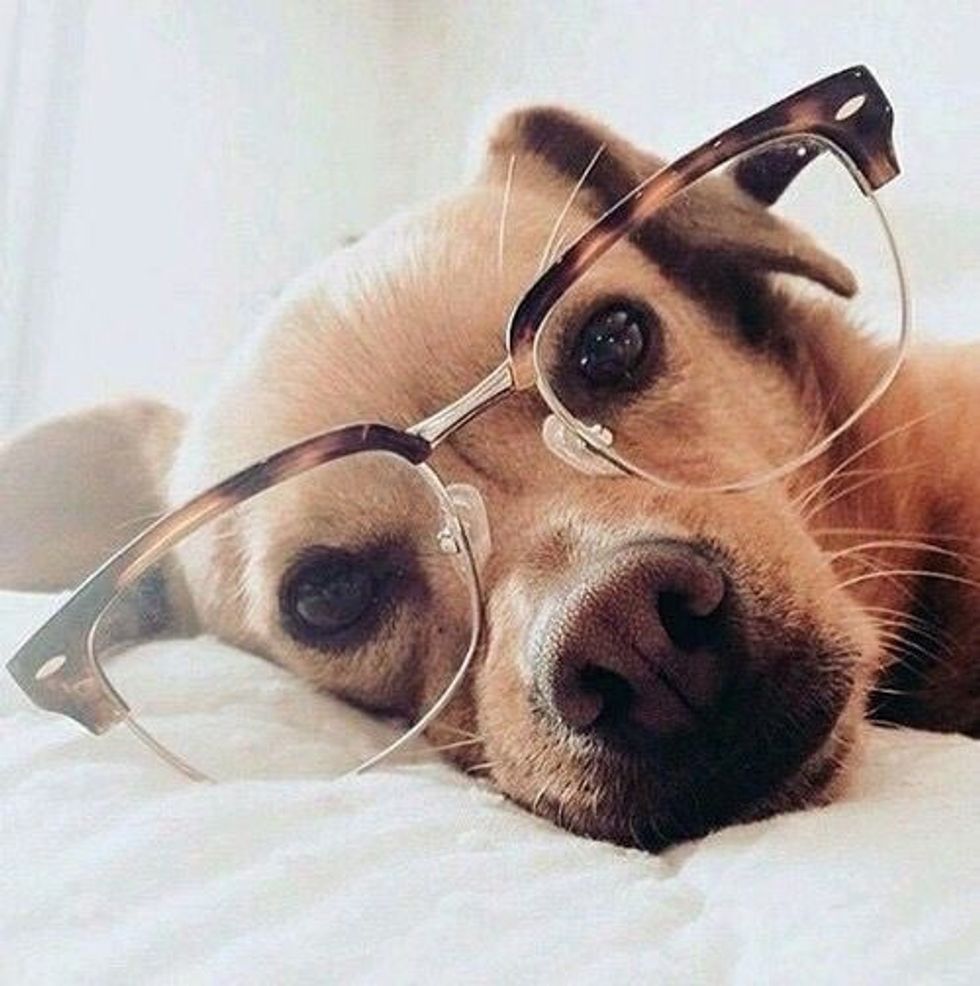 Let's face it, they win every game of "who wore it better?"
14. These "spot the difference" games are getting harder every day!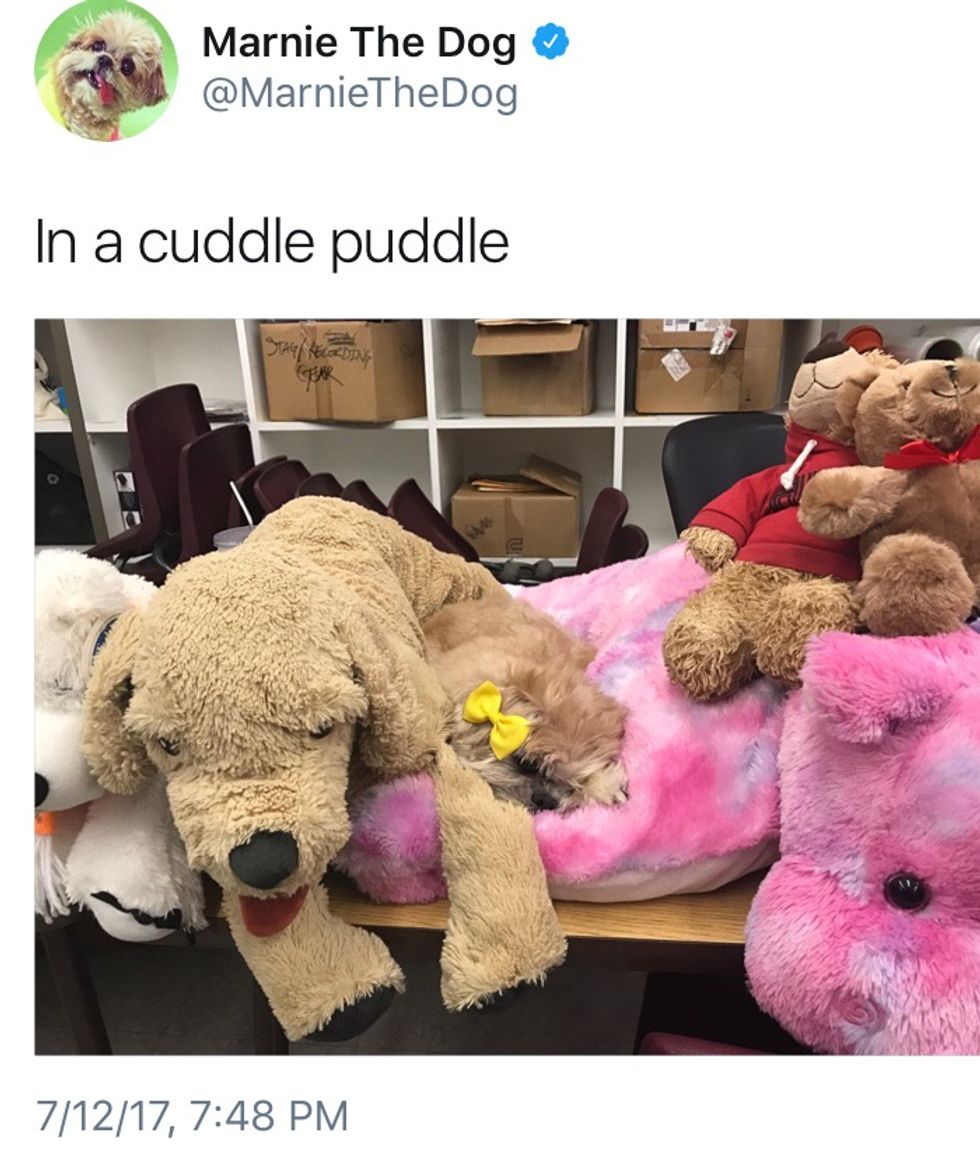 No, but seriously can anyone find the actual dog in this?
15. They beat humans at being memes.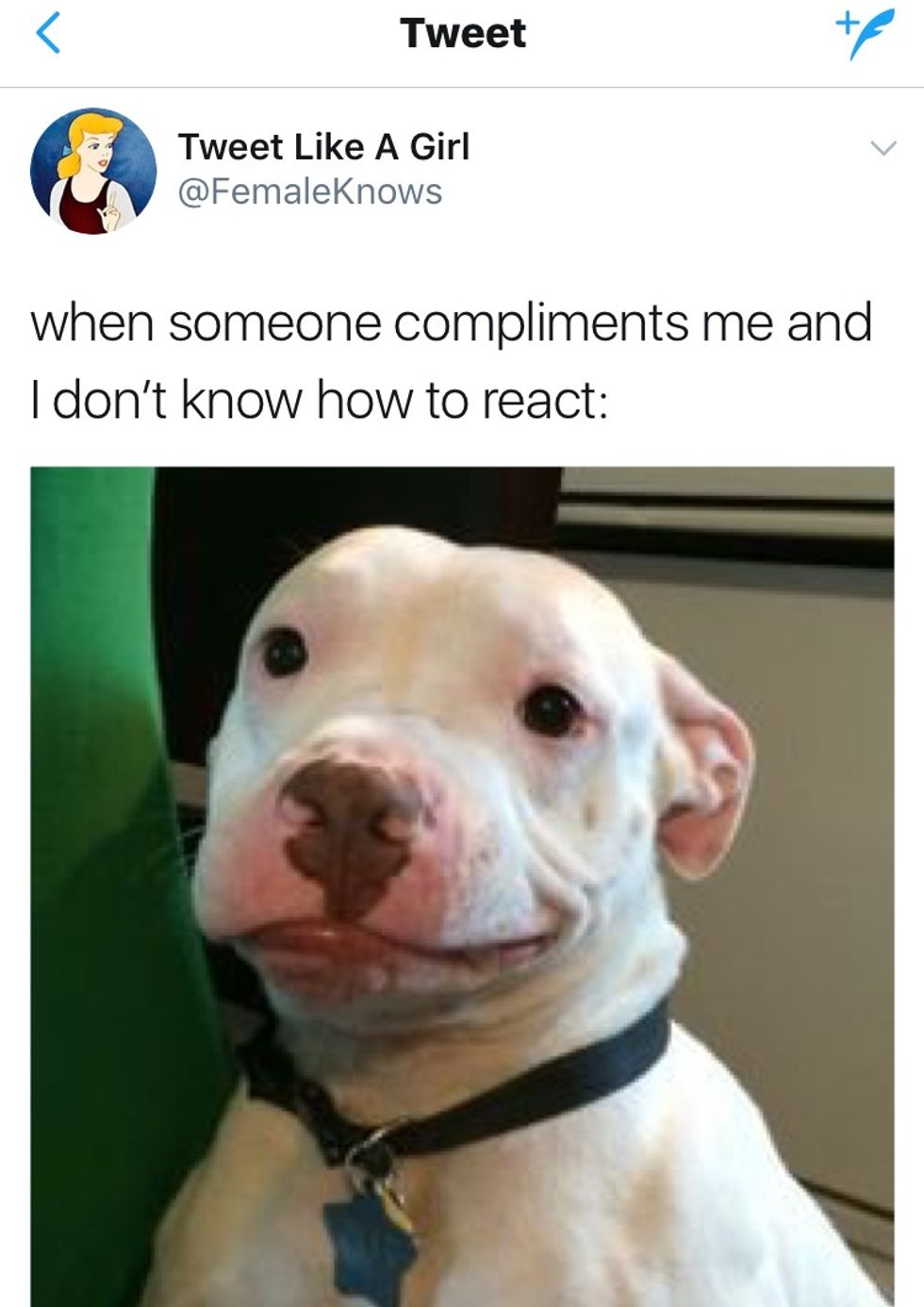 16. They are the perfect companions for selfies.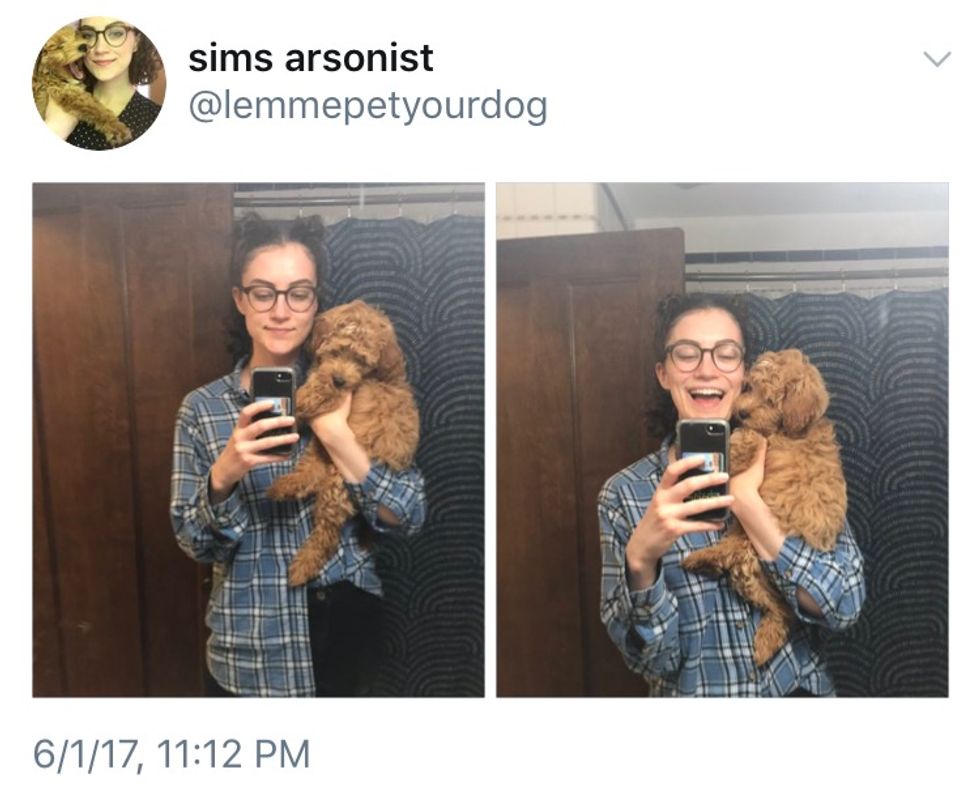 Watch the Instagram likes come rolling in!
17. Dogs invented happiness.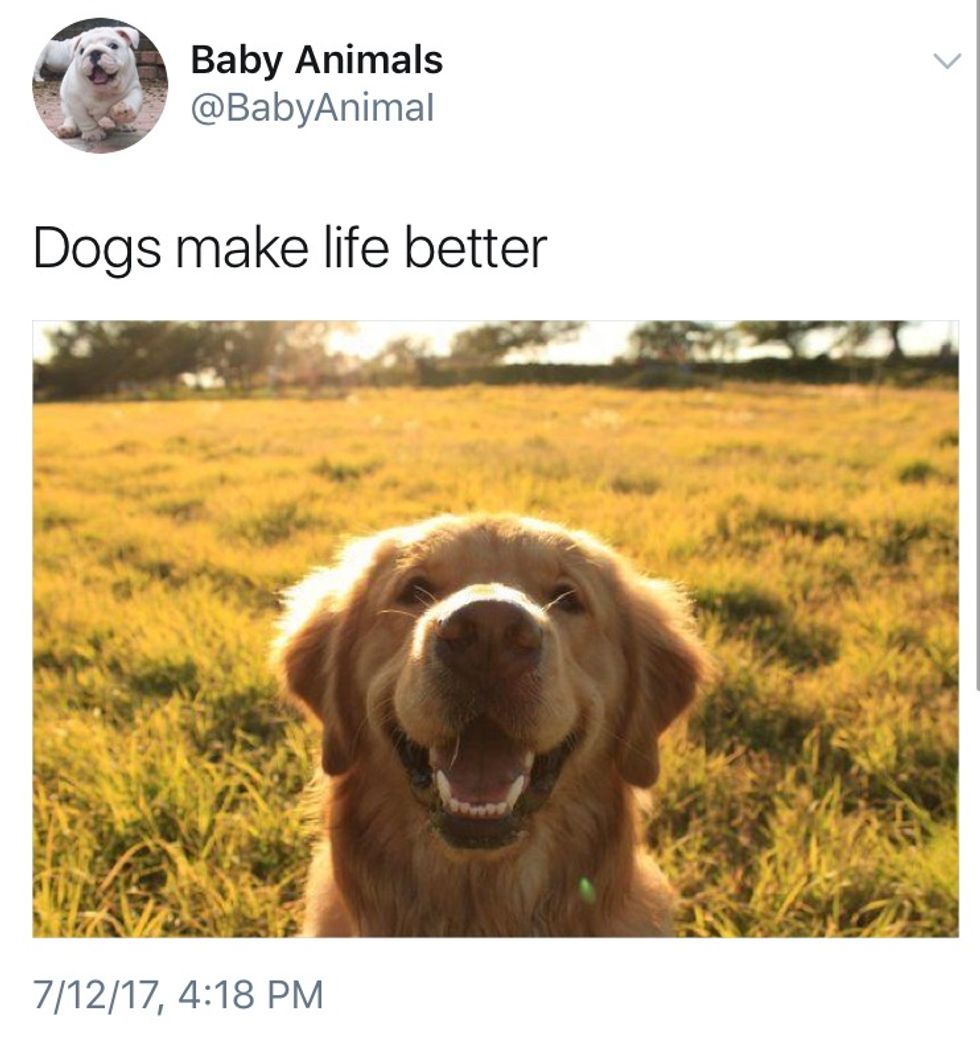 They are the sunshine on all of your rainy days!