2017 has been a crazy year. We all had our ups and downs and twist and turns. Some events were good, some events were bad. However, as this year comes to a close, let's take some time and reflect back on what happened this year.
1. Rise And Fall Of Fidget Spinners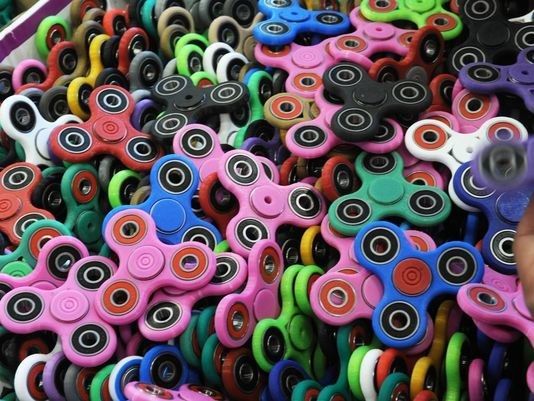 Fidget spinners (which is very similar to a portable top) became popular in April 2017. This "toy" was supposed to help those who have a nervous need (such as ADHD and Autism). This toy comes in many shapes and sizes. However, as of May 2017, there is no scientific evidence that fidget spinners are a treatment for those with ADHD and Autism. It has come from a "stress relieving" toy to distraction in various classrooms, resulting in schools banning them.
However, other schools incorporate them into their learnings. The result from school districts banning fidget spinners is their popularity decreased. Now, fidget spinners are integrated into everything from cakes to games to places dedicated to it.
2. '90s Continue To Make A Return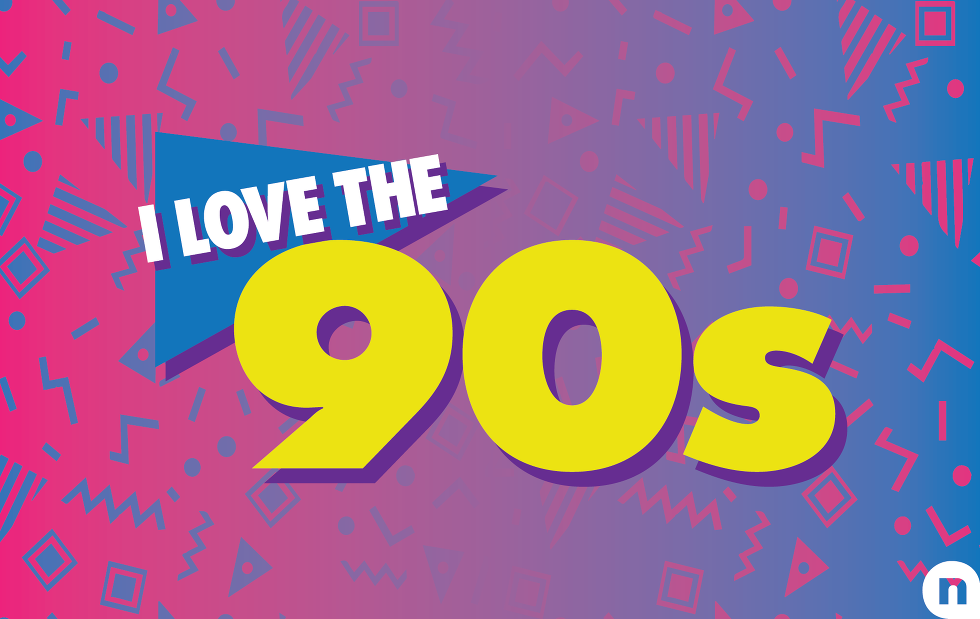 Did you live through the '90s and wanted to relive it? Well, this was the year for you! Numerous shows and movies were making a return, such as "Beauty and the Beast," "Hey Arnold," "Mickey Mouse" and "Duck Tales." Today's modern popular R&B/ Hip-Hop music can be traced back to this decade, if not earlier. From toys to hairstyles, the 90s is being brought back and modernized.
3. Living Like A "Royal Family"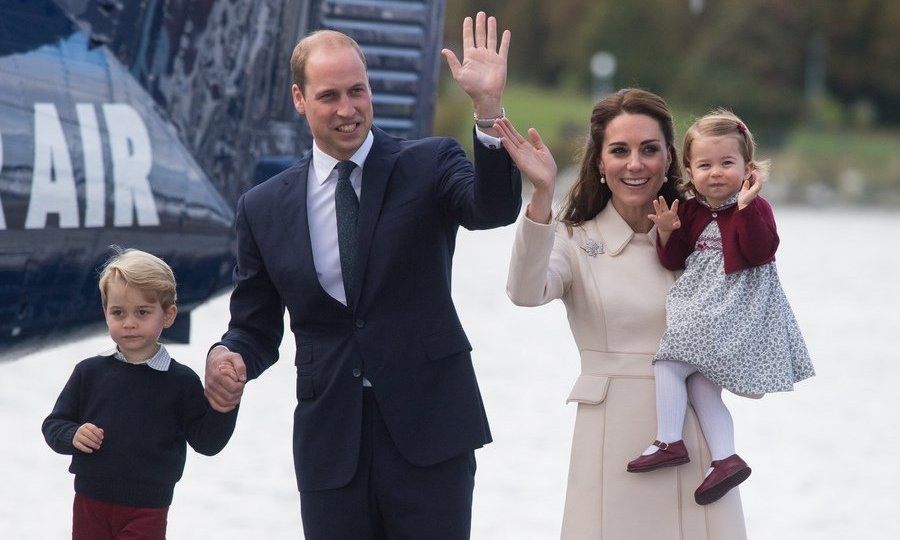 Kensington Palace has confirmed that Prince Harry and his fiancé Meghan Markle will get married take in May 2018 at Windsor Castle's St George's Chapel. During this Historical wedding, Prince William will follow his Uncle Edward (who got married to Sophie in the same chapel as Prince Harry will).
Speaking of children, Prince William and his wife, Kate, are expecting a new child. This royal couple already is blessed with a son and a daughter.
4. RIP: Club Penguin, AOL, Vine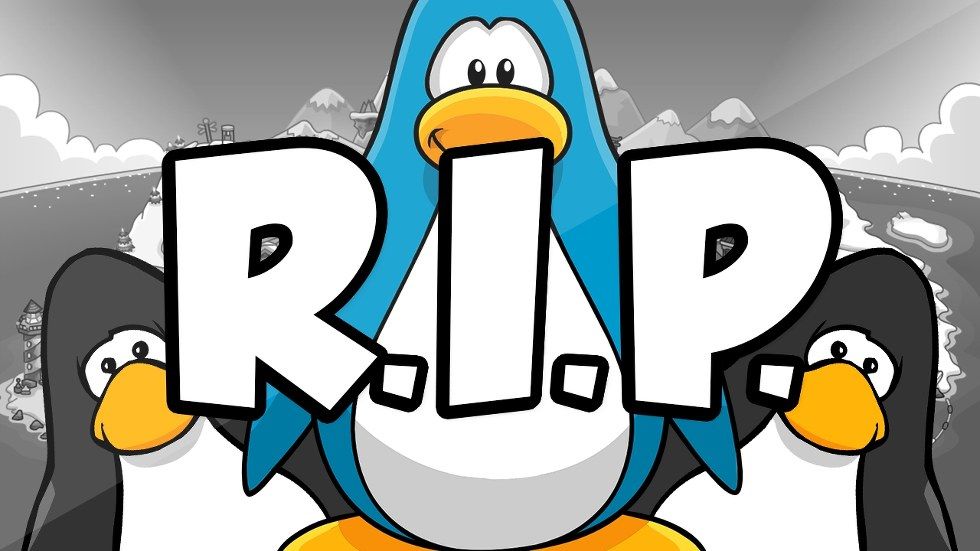 Remember Living in the 90s when you had AOL and Club Penguin to enjoy after school (that is after you do your homework of course). Well, March 29 marks the date when Club Penguin officially "died." The reasoning was because Disney (who bought Club Penguin in 2007) is gearing all their games towards online gameplay (c'mon Disney).
In 1997, the popular AIM instant messenger was launched. 20 years later, on December 15, 2017, AIM is gone. The perfect after school chatting site (or aka the first social media) now gone. AIM helped popularize the use of friend requests, internet slang (such as LOL, BRB, OMG, etc.) and emoticons (or now known as emojis). To mourn its loss, we got Facebook, Snapchat, Instagram and these other platforms. Because of these other social media platforms rising in popularity, AIM has not been getting many users like it had been, resulting in its demise.
With the rise of Vine, brought a lot of Vine Stars such as Thomas Sanders, and Lisa Koshy. However, on January 17, Vine officially shut down. The stars are not dead though; they are still popular. In fact, they are better than ever! Vine says that they shut down the app so they can move on to a new era of Vine with Vine Camera. #RIPVine

Sources are also saying that vine may come back, due to a tease Dom Hoffman posted on Twitter. All Vine lovers unite!
5. The Death Of Brexit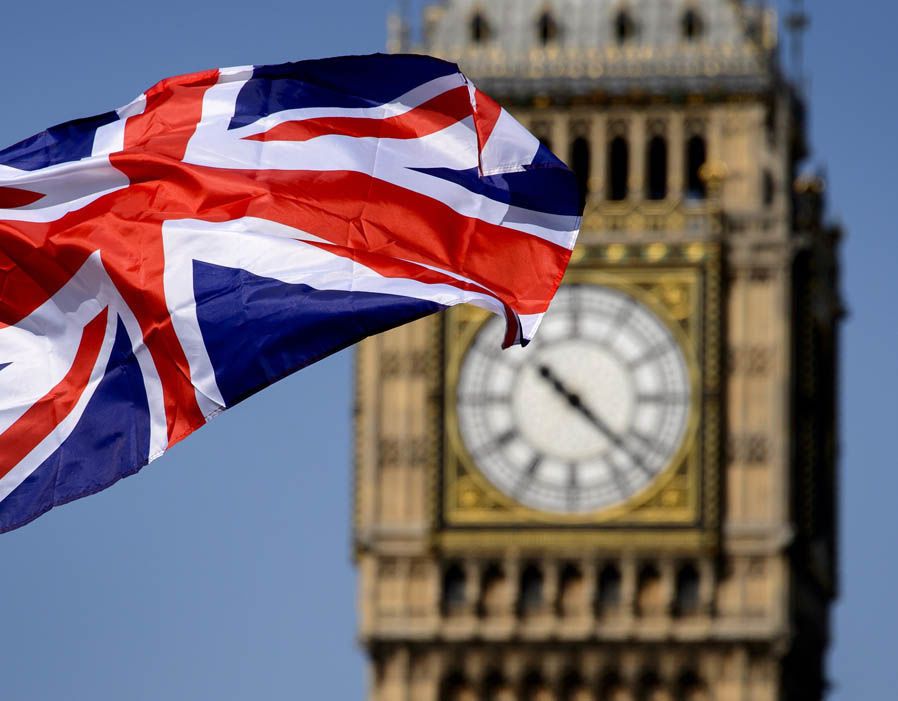 The UK has voted on June 23, 2016, to leave the European Union, which will take effect on March 29, 2019. There have been numerous reasons why the British voted for the Brexit. Some ideas could include globalization, immigration, low wages, de-industrialization etc. However, we don't know yet. With every cause comes an effect, and the impact of the Brexit is substantial. Regarding their economy, UK has been growing comically. In the end, this looks like a good deal on United Kingdom's end.
6. Total Solar Eclipse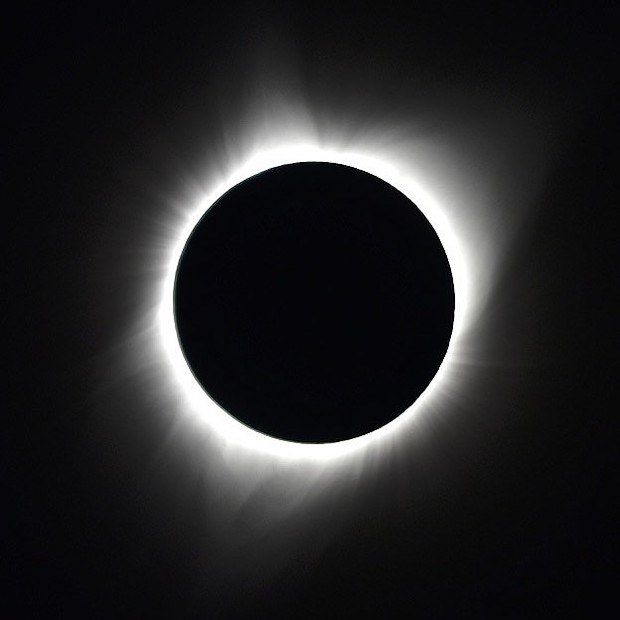 This event was as popular as the Super Bowl, if not more. On the historic date of August 21, 2017, the total Solar Eclipse was visible from the United States and some other parts of the world. This happens only when the sun covers the moon. The only way to properly view it is with the solar eclipse glasses (not the fake ones that were going around). In the end, it's a good time to get together for a couple of hours, then head back to our everyday lives.
7. From Cuisines To Cookies, These Foods Definitely Define 2017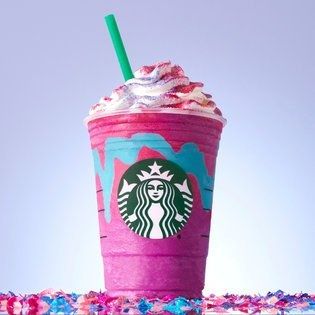 You think 2017 got crazy, wait 'till you hear about the foods that made everyone go crazy. From cuisines to cookies, these foods are over the top. Some of the crazy trending foods may include coffee art, unicorn themed foods, Zucchini Pasta, Cauliflower Pizza Crust, Gold Flakes etc. 2017 was the year of experimenting new types of food.

8. United Airlines: Passenger Removal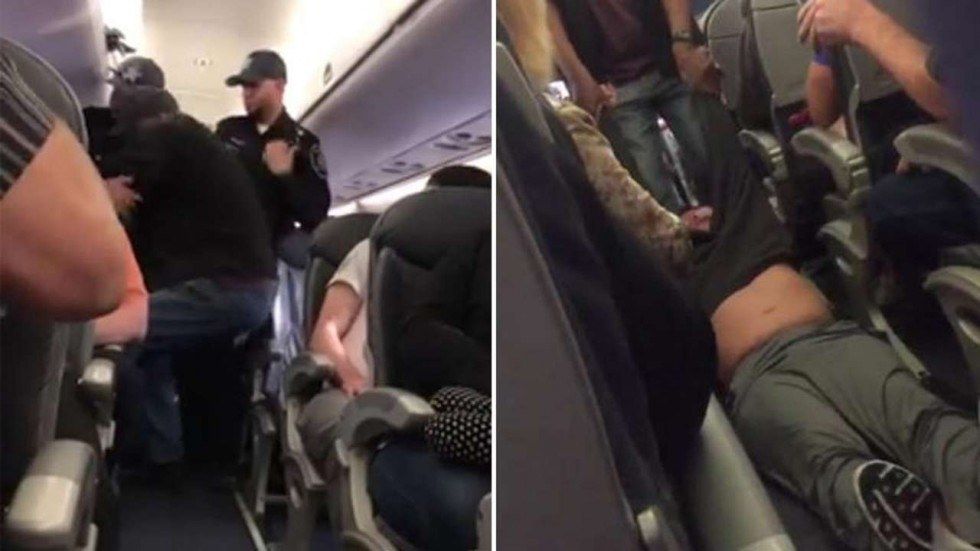 On April 9, 2017, United airline asked David Dao to give up his seat, but he refused. So, four officers came on board and brutally forced David off the plane. The reason for the removal was so they can make room for four airline employees on the plane to travel to the destination. David wasn't the only passenger forced off his seat; three other passengers were forced off the plane as well, involuntarily. This incident put a huge disloyalty in United Airlines and other airlines that had similar situations.
9. Repeal Of Net Neutrality?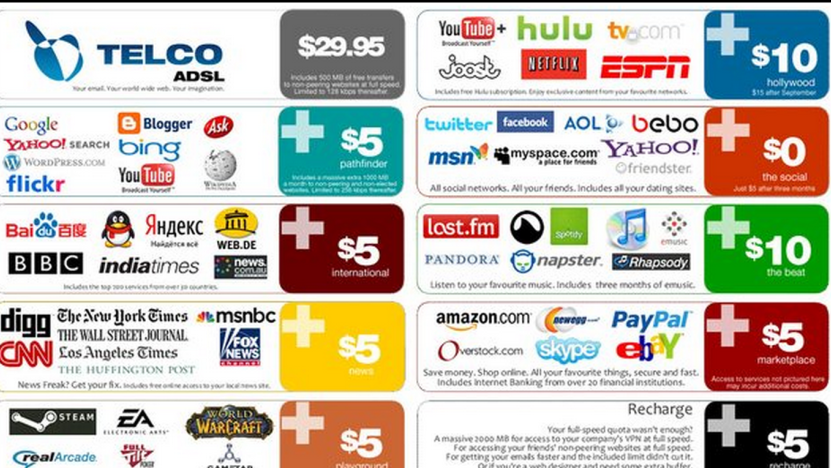 Net Neutrality affects pretty much everyone who uses the internet. For those who don't know, net neutrality is a set of rules that were put in place to give us free and open internet. However, since the newly appointed chairman Ajit Pai (who formally worked for version) he wants to demolish net neutrality. If this vote passes, it will give internet services providers like AT&T, Comcast and Verizon the ability to speed up, slow down and block any content or websites. Basically, the companies control how the internet works. If this vote does go through, it gives internet service providers more power to slow down certain websites they don't want, forcing the user to pay to the provider to make access the site faster. Not only that, it also violates Americans' First Amendment. The FCC Voted on Pai's Proposal on December 14 and as of this article, the FCC voted to get rid of net neutrality with a 3-2 vote. However, this does not mean Net Neutrality is dead. The vote still has to fight it out in court. Don't panic, and don't stop fighting!
10. #metoo Movement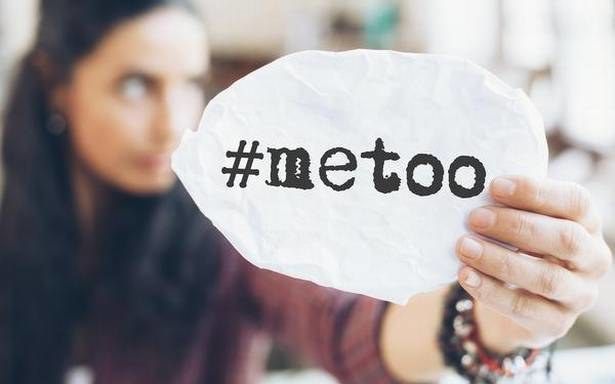 In October 2017, various users on social media used this hashtag to protest against sexual assault and harassment. This happened in result of the sexual allegations against Film Executive Harvey Weinstein. This movement was made popular by Alyssa Milano to show that other people had the same kind of sexual experiences while being anonymous. This term has become viral and used over one million times on social media, from Facebook to Twitter to Instagram to even YouTube!
11. National Kneeling Anthem
Since 2016, various athletes in the professional field has been kneeling for the National Anthem. This created controversy. One side thinks it's considered respectful because it supports our fallen troops and our police force. The other side thinks its disrespectful way to gain attention to social issues and disrespect to the police and military. Some athletes mentioned they kneel to protest because it calls attention to the inequality that keeps occurring in the U.S. But in the end, this resulted in President Trump calling for all players who were protesting to be "fired" because the protest is "a total disrespect of our heritage."
12. Deport Them All And Build The wall!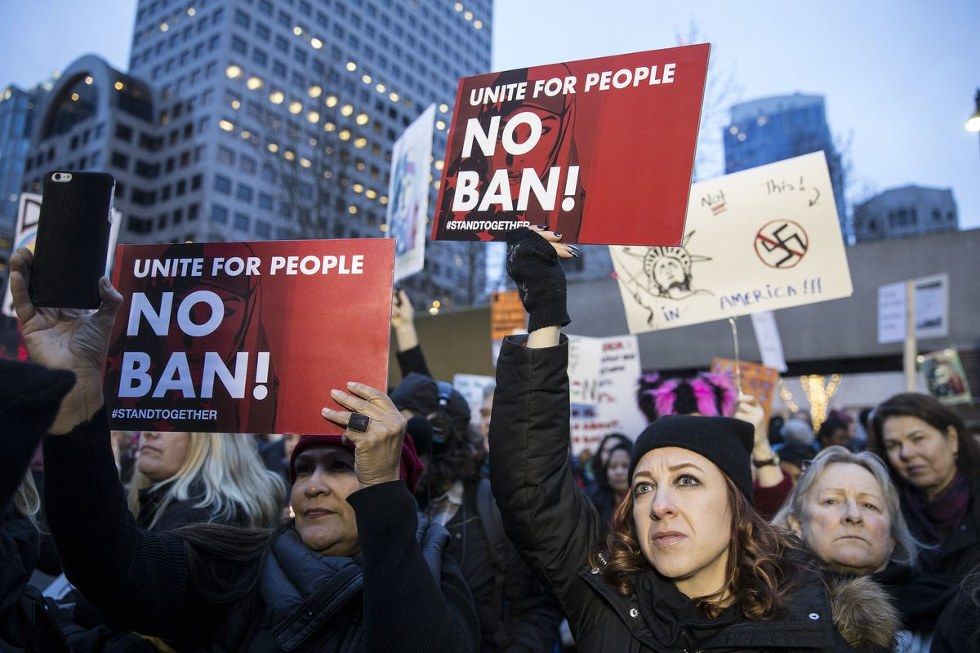 In 2016, President Trump kept campaigning about building a wall to bring "immigration control and security" to the U.S. He wants to prevent terrorism from happening in the U.S. like it did on 9/11. First, he put a travel ban on certain countries to prevent from people coming into and out of the US. However, the supreme court denied it twice, before accepting the third version in early December. This travel ban now puts restrictions on eight nations (six of them predominantly Muslim). This allows the Trump Administration to continue with the building of the wall along the southern US border without having to spend any our money.
13. Further Advances In Technology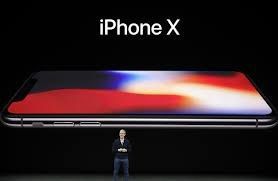 2017 was full of advances in technology, with some of them breaking through. This year we have seen a lot of automation, from smart home technology to a rise in machine learning robots. Not only that, but new smartphones (like the iPhone X, and the Galaxy Note 8) have started implementing more AR and VR functionality and "Digital Wallets" into their operating systems, which both are becoming more popular. The VR has risen in popularity, especially in the gaming industry (i.e. PS 4). Finally, Nintendo released a brand new console, called the "Nintendo Switch" that redefines portable and home gaming. Not only that console, but some of the popular games such as "Zelda: Breath of the Wild" and "Super Mario Odyssey" were released for the Switch.
14. Protests That Went From Peaceful To Prominent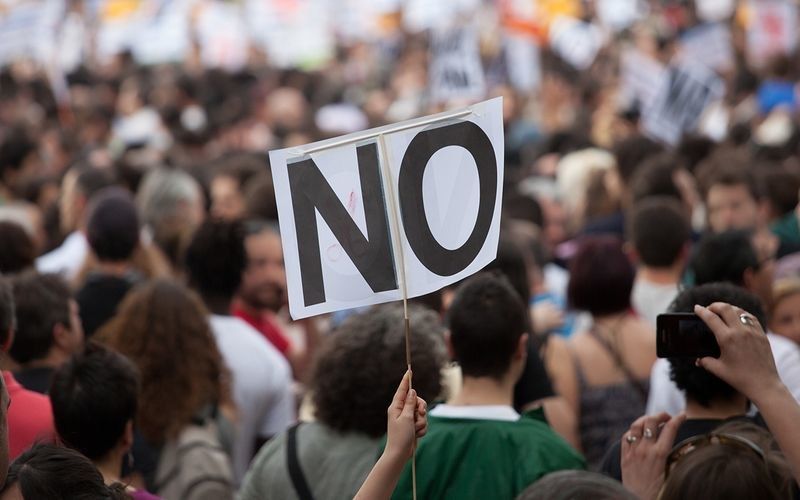 2017 consisted of a lot of protests, from the women's march to the protest against Donald Trump. But there was one protest that clearly defined 2017. On August 11- 12, 2017, the Charlottesville rally (or known as the "Unite the right" rally) was to oppose the removal of the confederate statues from a park. However, events have turned real quick. This rally went from a peaceful protest to a taunting, brawling protest. Not only that, after the rally disappeared, James Fields, who drove a car barring an Ohio license plate, plowed into a crowd near the city's downtown mall. He killed a 32-year old woman and injured 19 others.
15. Mother Nature Takes A Toll

Mother Nature defiantly took a toll in 2017 physically, emotionally and financially. Most of it probably had to do with how President Trump withdrew from the 2015 Paris Climate agreement on June 1, 2017. His reasoning was that it will affect the U.S. Economy in a negative way and also to put "America First." The Paris Climate Agreement, which 195 nations signed in December 2015, set a global goal to prevent global warming from happening.

However, this led to other natural disasters that happened in the U.S. This lead to some massive and destructive hurricanes such as Harvey and Maria being the deadliest in 2017.
Not only that, a lot of fires took place in California. From Fresno to LA to San Diego, fires have been happening since April 2017 and still going on. Over 65 wildfires took place this year in California alone, Los Angeles being the most noted as it had quite a few fires over the year. As Smoky The Bear says, "Only you can prevent wildfires."
16. A Lot Of Tragic Shootings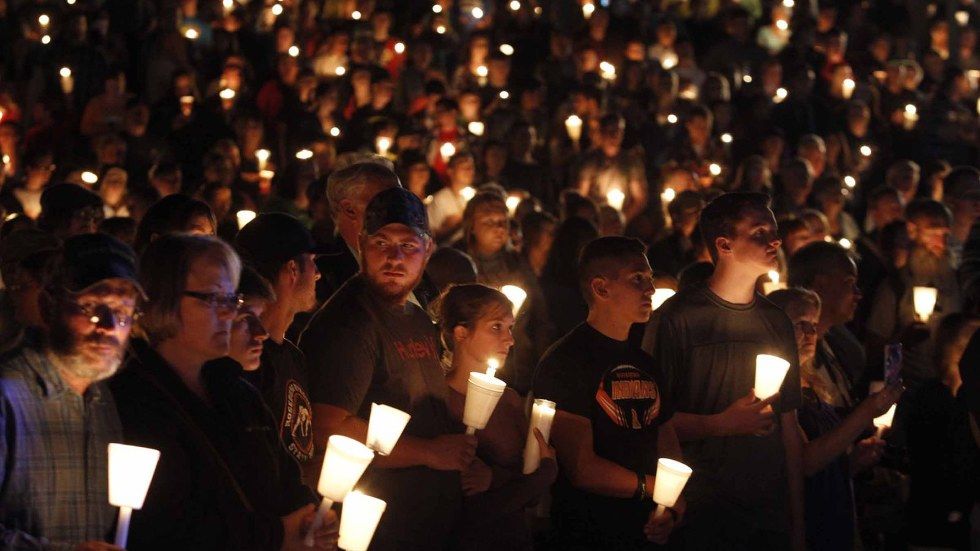 Throughout history, there has been a huge increase in the number of mass shootings that occur. This year, in 2017, that was the case. We had mass shootings left and right, seamlessly non-stop. This year in the U.S. alone, there have been over 300 mass shootings. On October 1, 2017, over 58 people died and over 515 people got wounded. from a 64-year-old man in Las Vegas while at a music festival. Not only that, but on November 5, 2017, 26 people were killed, and 20 got injured at a church in Sutherland Springs, Texas. These two incidents were considered the deadliest shootings in history.
17. TRUMP: The Face Of 2017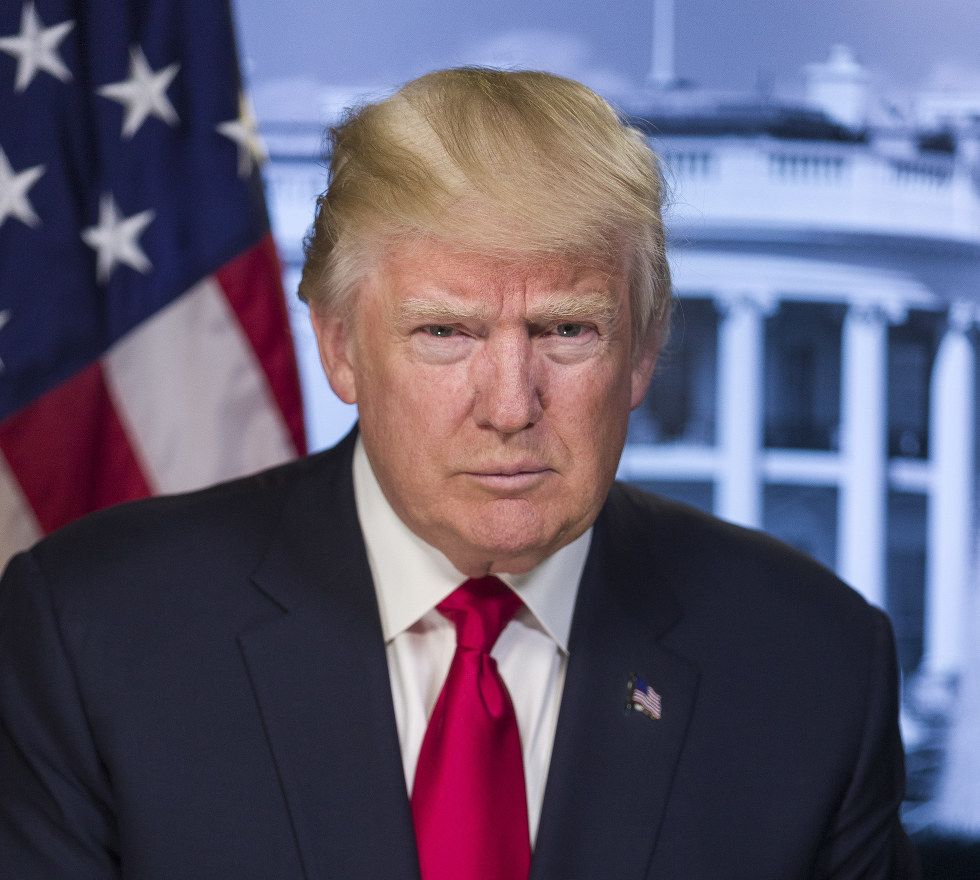 President Donald J. Trump. Where do I begin? Oh yeah, on January 20, 2017, President Trump officially got inaugurated into office, which brought America to a downward spiral. He is one of the mainstream reasons why America is having a hard time right now. From appointing the wrong people (i.e., Betty Devos and Ajit Pai) who are making decisions alongside Trump results in putting America into panic mode. One remarkable thing that Trump did was that he coined the term "Fake news" into the world (although, it's technically been around since the dawn of news). However, he achieved some good in 2017, such as the tax cuts and his donations to Harvey relief. Love him or hate him, President Trump is our leader. Hopefully going forward in 2018, he can "Make America Great Again!"
Let's Reflect On What Happened
This year many things came, and they went. Some of them were good, some of them were bad. However, in the end, 2017 wasn't the best! Facebook and Twitter's year in review proved this. If I were to sum up 2017 in one word, I would say chaotic just because of how crazy (good and bad) this year has gone. As we close out this year, let's raise a toast and ring in 2018 hoping to make it better (maybe the best year ever)!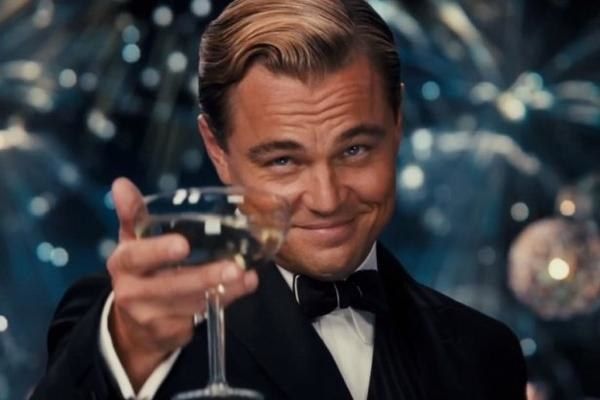 Cover Image Credit:
123rf