"When it hasn't been your day, your week, your month, or even your year," the show "Friends" will be there for you, or it least it has been for me. Whenever I'm having a bad day, or good one, in need of a laugh, when I feel like I'm "always stuck in second gear," or just want to have a feel good moment, I turn on, what I call the greatest show in history, "Friends." Here's a list of my top favorite episodes when I need a pick-me-up:
1. "The One Where Monica Gets a Roommate" Season one, episode one
From the beginning, this series plans to show the good and the bad of the real world by looking at the lives of five people, all in their 20's, living in NYC.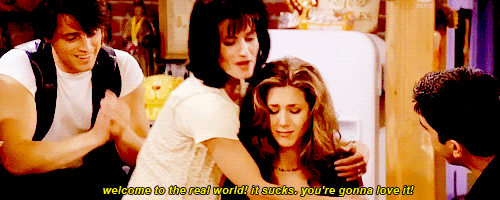 2. "The One with George Stephanopoulos" Season one, episode four
While the three girls have a GNI (girls night in), they all discuss how their lives aren't where they want it to be. Phoebe, the free-spirited character, made the iconic quote of not even having a "pla." I relate to this on so many levels!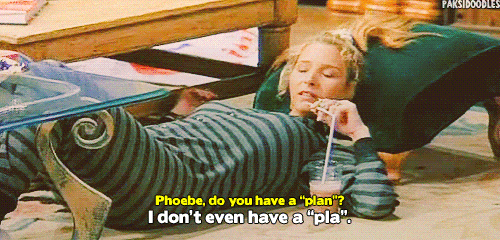 3. "The One with the Prom Video" Season two, episode 14
Have ya ever heard lobster's mate for life? The gang watches an old prom video from the 80s when Rachel had her old nose, Monica was a few pounds heavier, and Ross was a little geeky.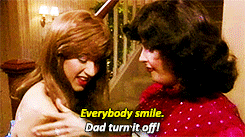 4. "The One Where No One's Ready" Season three, episode two
This is my all time favorite episode! Trying to get five people ready for the banquet you're being honored at is not easy, at least for Ross it wasn't.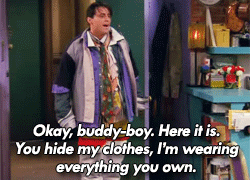 5. "The One with the Embryos" Season four, episode 12
While Phoebe is getting implanted with embryos for her brother and his wife to be able to have kids, (weird I know), the rest of the group plays a game of who knows who best, the boys versus the girls.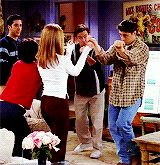 6. "The One With All the Haste" Season four, episode 19

As Rachel is woken up early by the singing neighbor, her and Monica take action on getting their apartment back.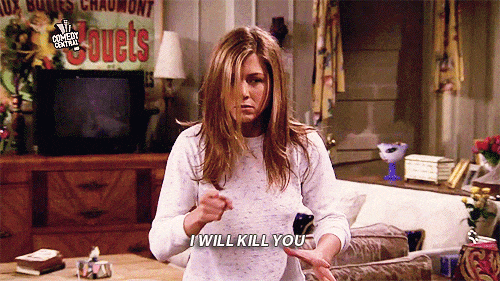 7. "The One with All the Wedding Dresses" Season four, episode 20
Really all I have to say here is, squad goals.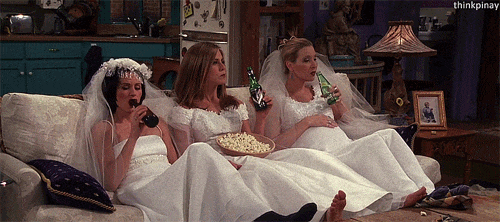 8. "The One with All the Kissing" Season five, episode two

Chandler is on a kissing spree and it's about the funniest thing to happen on the show.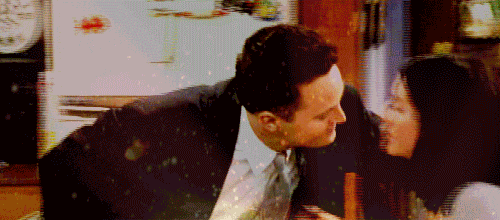 9. "The One with Unagi" Season six, episode 17

Ross tries to teach the girls about being ready when danger strikes and he credits his knowledge as Unagi...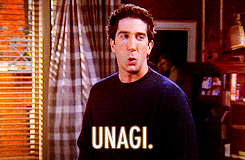 10. "The One with the Engagement Picture" Season seven, episode five

"Chandler, what is the matter with your face?"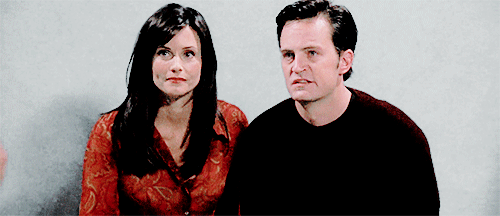 11. "The One Where They All Turn 30" Season 7, episode 14
As Rachel turns thirty and doesn't handle it well, the episode flashes back to how each reacted on their 30th. I think I'll be Joey when that day comes.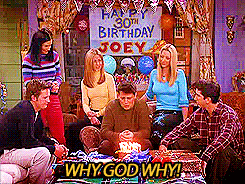 12. "The One Where Chandler Takes a Bath" Season eight, episode 13

Sometimes all you need is a nice, long bath, and I think all of us can relate to Chandler on that.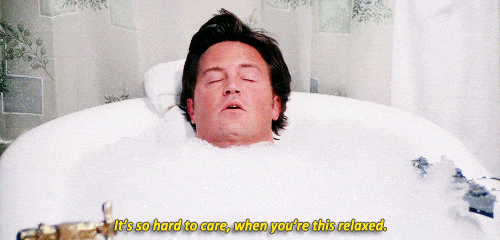 13. "The One with the Blind Dates" Season nine, episode 14

Phoebe and Joey set Rachel and Ross each on awful blind dates, in hopes of getting them together.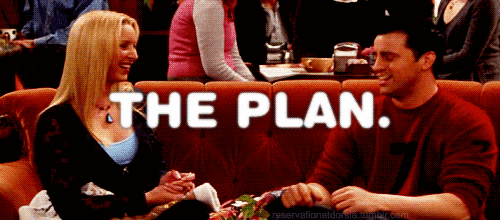 14. "The One with Ross's Tan" Season 10, episode three

When Ross failed horribly trying to be spray tanned... one Mississippi... two Mississippi...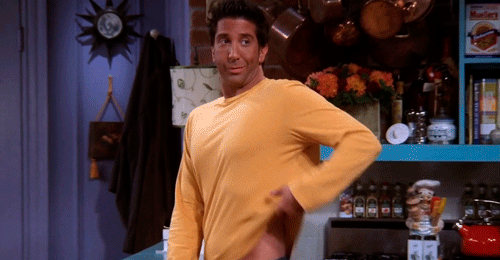 15. "The Last One: Part One & Part Two" Season 10, episode 17
As the series comes to a close your heart will be sad but, they ended it beautifully and guess what? You can just watch it all over again!

It was so hard picking just 15 episodes from this show- comment your favorite!!