Tuesday night, I joined 140 women (and a few men) in a Salt Lake City bar to discuss strategy and women empowerment that goes beyond protesting.

During the sold-out event benefitting the ACLU, women gathered with purpose. They all came together to create a community of action. There were Republicans, Democrats and nonpartisan women. Some enjoyed a beer, others a cocktail and some a glass of water. A handful came casually dressed and another handful came professionally dressed. They were all colors, all sizes, from all backgrounds and walks of life. They were all there for one reason:to become better leaders in their community and put action to their causes.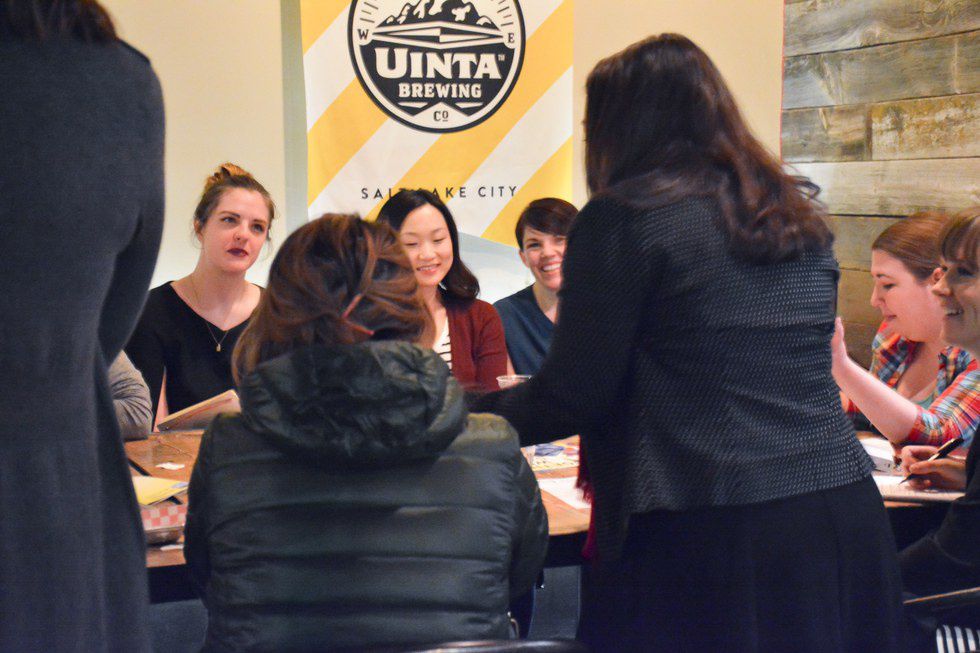 Womenpreneurs of Utah held the event at Beer Bar in downtown Salt Lake City. After the female protests around the world, they were passionate about actionable momentum. According to their website, Womenpreneurs is,
"A community born to activate connections, share opportunities and strengthen networks to accelerate women into higher levels of business and entrepreneurial leadership.
"Womenpreneurs typically hosts a quarterly event in downtown SLC welcoming both women and men into a safe space of story-telling and learning to tackle the difficult questions that surround women's success. They believe that to move women into positions of power, we must cultivate the courage to be unabashedly ourselves at every stage in our careers, all the way from entry level to the C-suite."
Womenpreneurs was co-founded by three passionate leading ladies: Stephanie Stettler, Baya Voce and Rose Maizner.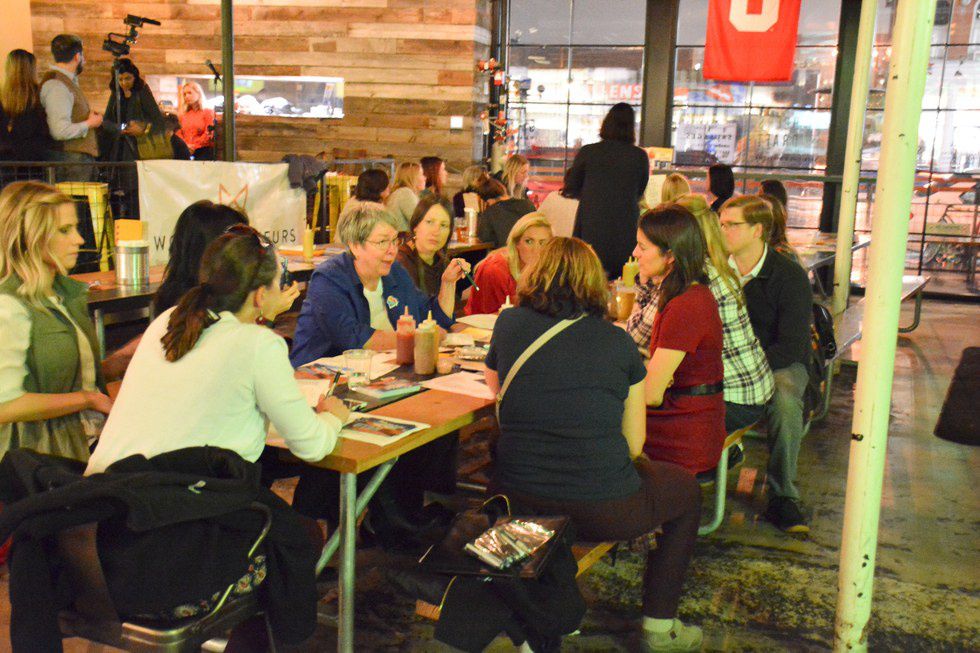 Womenpreneurs thoughts on establishing the event:
"We are Womenpreneurs.We are bold. We get sh*t done. We will be leaders for women's empowerment. We believe whole-heartedly that advancing women's leadership in business, government and communities is critical to all of our wellbeing. On Jan 21, 5 million women and supporters marched to protect our rights, our safety, our health, and our families. Our proclamation for women's empowerment does not end in protest."


Womenpreneurs lined up a powerhouse group of women to give actionable steps in making a difference. The women acknowledged that each person has a different interest, cause or motivation for getting involved. In order to empower women with actionable strategies, each speaker hosted a break-out session. Each attendee was invited to choose the break-out sessions that spoke to them.
The lineup included:
• Joanne Slotnick, Salt Lake Indivisible — Discussed how to have impactful phone conversations with state officials.
•Kat Kellermyer, Utah Women Unite — Walked through how to stay engaged post-march.
• Anna Thomas, ACLU of Utah — Showed the participants how to deal with their legislature (and how to be a citizen lobbyist).
• Sophia Dicaro, Women's Leadership Institute — Broke down how to run for office at every level from local to federal.
• Taylor Snyder, Maternal Infant Health Consulting — Coached attendees through writing an effective, persuasive letter (and supplied customized Utah postcards).
• Jackie Morgan, Grassroots Utah Strategies — Explained how to utilize the science of organizing and the art of activism.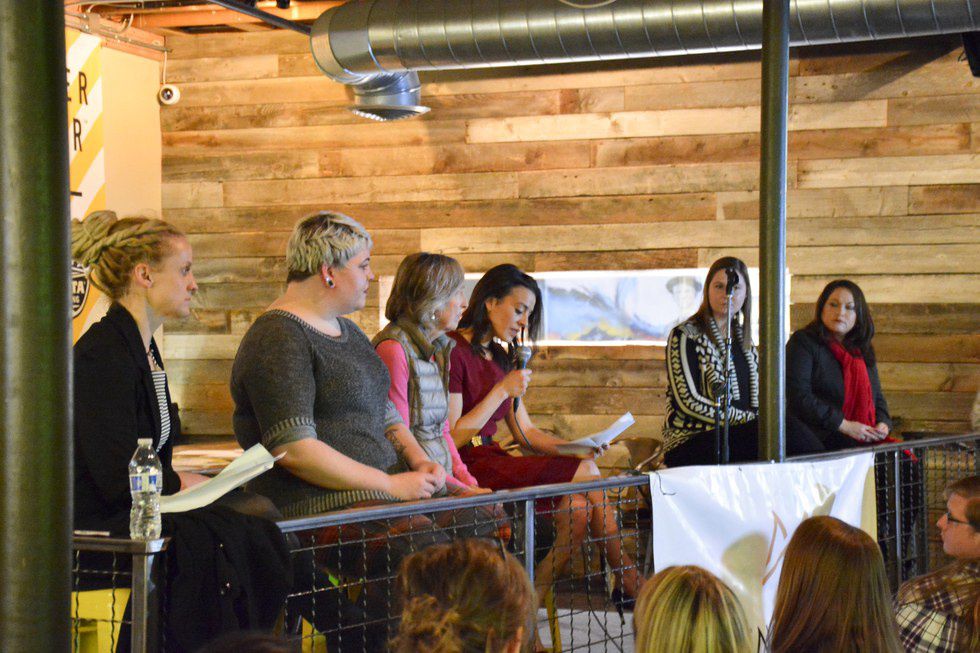 "Womenpreneurs is an organization working to accelerate women into leadership: whether in their job, their business or in their community... the latter is what Tuesday was about. We marched, we protested... but what next? It's time to take leadership into our communities and get our voices heard. It's time for action," said Baya.

Each speaker had a variety of practical and powerful tips for the attendees to create a plan and follow through with action. Each break-out session came with a strategy to make an impact. Womenpreneurs co-founders, Baya and Rose, encouraged each of the attendees to find an "accountabilibuddy," or someone to hold them accountable for staying engaged. They invited everyone to meet them back at Beer Bar in six weeks to discuss what they've learned, what they've done and what they still hope to do.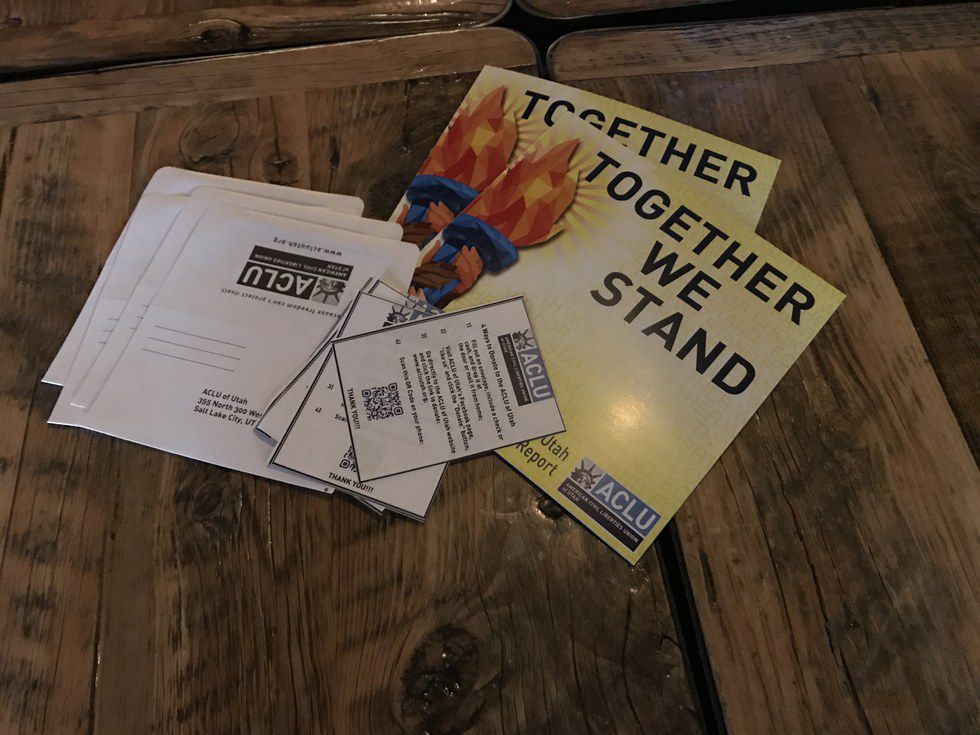 "We believe so very passionately in the value of raising our voices, of plugging in and getting engaged that we didn't want the energy and excitement from the event to end the minute people walked out the door. Which is why we focused the event around really specific actions and activities that would allow participants to leave the night with a plan to make their voices heard, and with the tools they needed to put that plan into action. We'd never done anything quite like this at our previous events, but the response we got was overwhelming. We were so impressed by the ways in which everyone stepped up to the calls to action, and I know I speak for the entire Womenpreneurs' team when I say that we left fired up and so inspired. The event really was an incredible testament to the power that women have when we come together as a community," said Rose.
When I log into my social media accounts or overhear conversations, I see and hear people screaming their words back and forth. These people are arguing about one cause or another but very few are actually putting positive action behind their words. Very few are making their voice heard in a meaningful and impactful way. Until you want to be part of the solution, refrain from just adding idle chatter to the discussion. Step up and get involved with your cause, community and country. We each hold a responsibility in working together to make our world a better place. There is no elected official, no sole program or no government that can change our world for the better. It takes each and every one of us doing our part.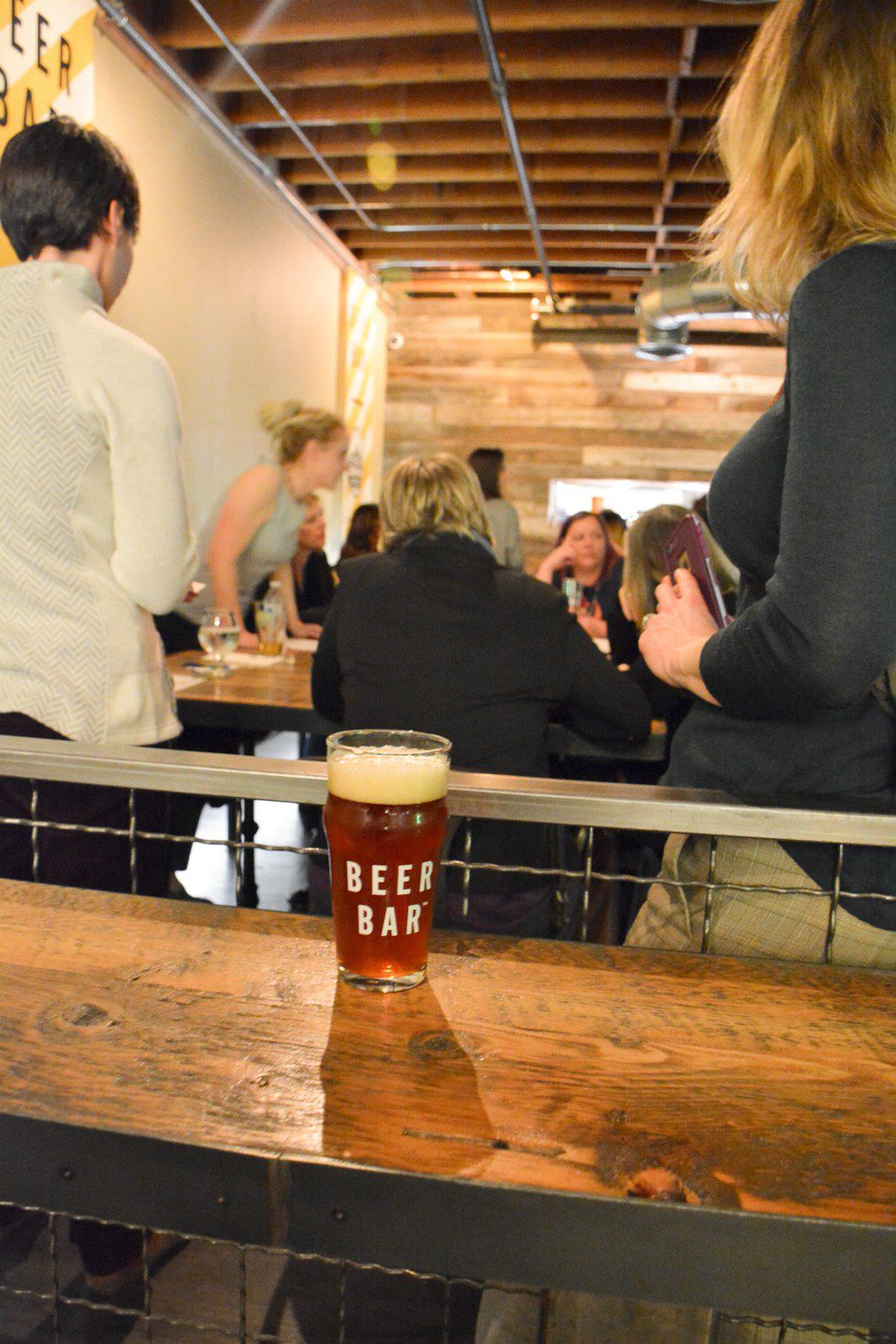 Here are the tips for strategy planning from each of the break-out sessions:
[facebook https://www.facebook.com/plugins/post.php?href=https%3A%2F%2Fwww.facebook.com%2Fnotes%2Fwomenpreneurs%2Fhow-to-make-an-effective-phone-call%2F1364056810282984&width=500 expand=1]
[facebook https://www.facebook.com/plugins/post.php?href=https%3A%2F%2Fwww.facebook.com%2Fnotes%2Fwomenpreneurs%2Fhow-to-write-a-persuasive-letter%2F1364089083613090&width=500 expand=1]
[facebook https://www.facebook.com/plugins/post.php?href=https%3A%2F%2Fwww.facebook.com%2Fnotes%2Fwomenpreneurs%2Fhow-to-stay-engaged-post-march%2F1364097473612251&width=500 expand=1]
[facebook https://www.facebook.com/plugins/post.php?href=https%3A%2F%2Fwww.facebook.com%2Fnotes%2Fwomenpreneurs%2Fhow-to-organize-your-community-through-building-relationships%2F1364104153611583&width=500 expand=1]
[facebook https://www.facebook.com/plugins/post.php?href=https%3A%2F%2Fwww.facebook.com%2Fnotes%2Fwomenpreneurs%2Fhow-to-deal-with-your-legislator-or-how-to-be-a-citizen-lobbyist%2F1364110333610965&width=500 expand=1]
[facebook https://www.facebook.com/plugins/post.php?href=https%3A%2F%2Fwww.facebook.com%2Fnotes%2Fwomenpreneurs%2Fhow-to-run-for-office%2F1364115590277106&width=500 expand=1]