Last summer, I went to Norway for two months to spend time with my family while obtaining my citizenship. I had the most amazing experience ever. Learning the culture and reuniting with family and friends from Norway opened my eyes and I saw the (good) differences between the United States and Norway.
Here are some reasons why Norway is an amazing place to live in.
1. Water
I don't know how Norway does it, maybe it's the water system but the water is really good. Norwegians take pride in their drinking water because it is so clean that you can just drink straight tap water. No need for filters anymore.
2. Environmentally friendly
Norway use electric cars which has reduce the air pollution significantly and you can tell. Composting food waster and reducing the use of plastic has been implemented to keep the environment safe. Recycling is a huge thing that has been implemented as well by the government and if you recycle certain bottles and cans, you can get paid for it.
3. Sushi
Step aside Japan, Norway is here with the fresh sushi. Since Norway is known for their fishing industry, of course their sushi is going to be amazing.
4. Safety
Norway's rates of gun violence, incarceration, and homicide is one of the lowest in the whole world which is less than 0.08% of the population. According to Business Insider, the American police has killed more people in a single day than Norwegian has killed in nine years. Also, if people are incarceration, they are rehabilitated through Norway's approach to treating inmates as human beings.
5. Healthcare system
If you are a resident at Norway, basically healthcare is free, well more or less. The only thing that you have to pay for is each doctor's visit which is only $21 which goes to the annual cap of $1,817. If you reach this cap, everything else is free. Now, why are ambulance rides costing $2,700 in the United States, let me know.
6. Education
Public education is free in Norway and when attending college, the only thing that you have to pay are fees but it is only cost $70 USD each semester. So multiply that by eight and you only spent $560 for your whole college education. Also, Norway has one of the highest literacy rates in the world.
7. Most people speak English 
If you speak English and don't know Norwegian, you are in luck because Norwegians are able to speak English too. Since English is taught in school, natives are able to communicate in English easily.
8. Gender equality
Every year, the United Nations releases to the public the Gender Equality Index that measures the gap in education, income, jobs, representation in politics, and life expectancy for both men and women. Also on a scale 0-10, where 10 has the highest gender equality, Norway is ranked at 9.96.
10. Weather
The weather is very cool throughout the year and personally, for me, it is so nice. It's just like fall every day; you never have to get uncomfortably hot and during winter, and it snows so that's a plus.
11. You never run out of things to do
While I was in Norway, I was always doing something every day. I spent time with family, went to the beach, camping and hiking, obstacle courses, malls, etc. You name it and it was so much fun.
12. Family-friendly
Norway's policies are beneficial for everyone. Parents who have newborns are able to take up to 12 weeks on paid leave for the first three years. Elders can receive $1,000 a month from the government over the age of 67. Also, workers get to work less and have longer holidays that are paid as well.
13. Scenery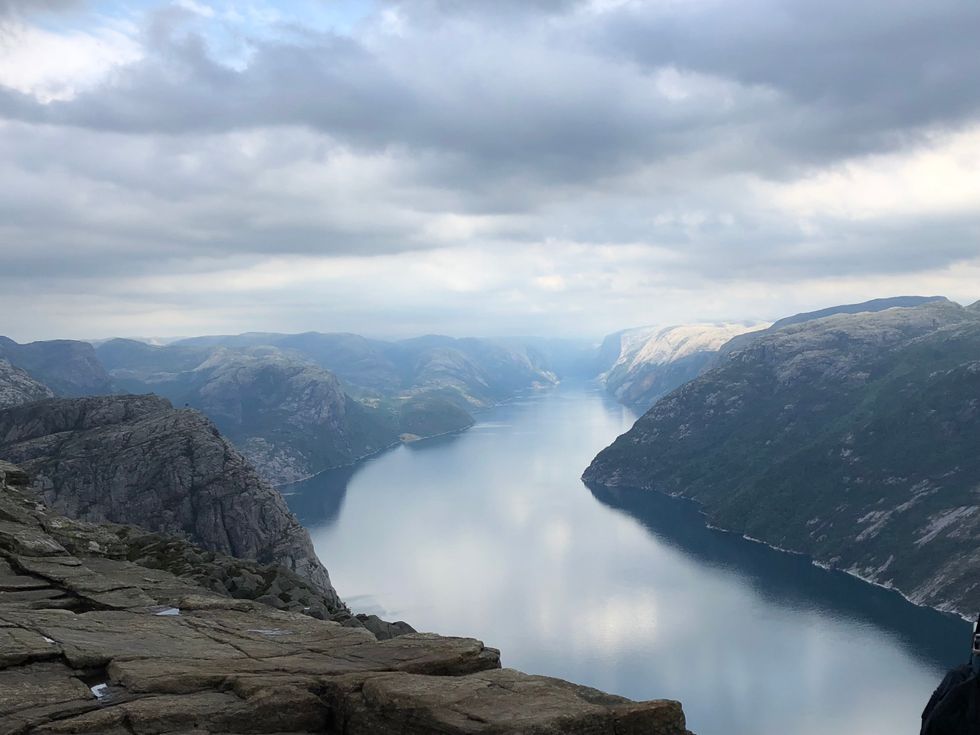 Jessica Tran
Look how beautiful this view is, and it only took two hours to hike here.
14. Oh, did I mention scenery?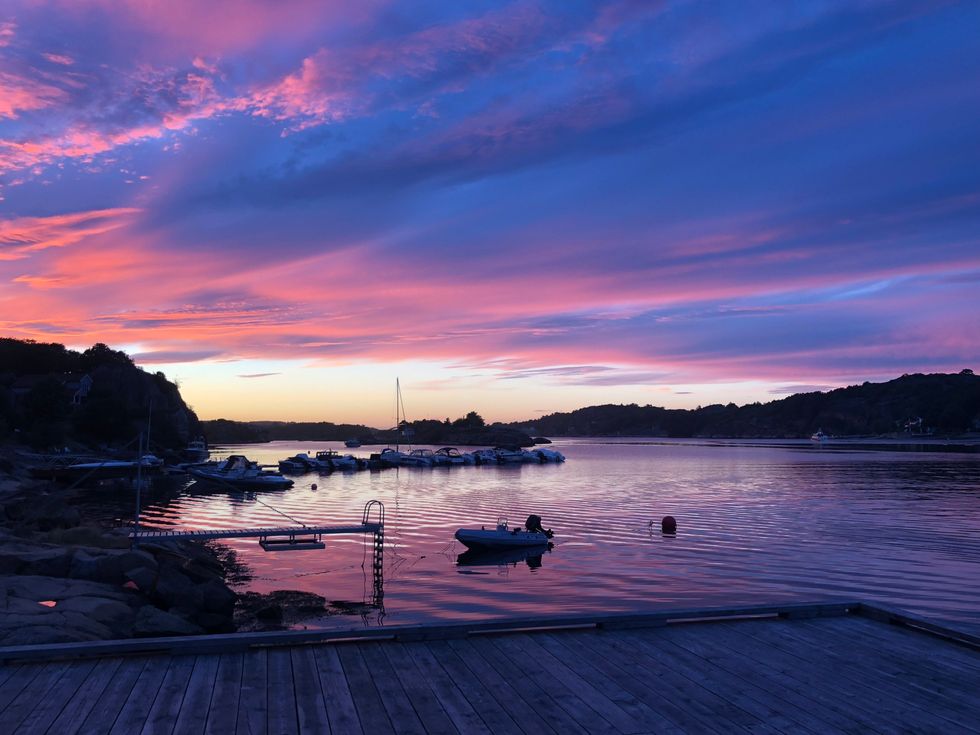 Jessica Tran
#nofilter