Anyone who has ever watched Gossip Girl knows that although Chair and Derena and Dorota/Vanya are all iconic facets of the Upper East Side we adore so much, the true heart of the show lies in the two fierce and fabulous female leads, Serena van der Woodsen and Blair Waldorf.
From sipping coffee in Paris to meeting on the steps of the Met for lunch, Blair and Serena have been the pinnacle of friendship goals since 2007 and will, take my word for it, remain that way forever.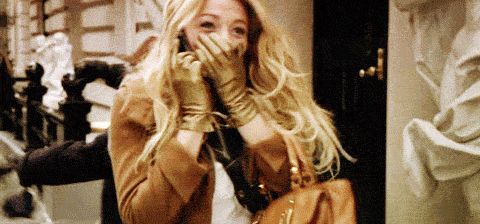 Despite all the competition and jealousy, the secrets and the scandals, at the end of the day, these two are each other's ride-or-dies. A friendship that unbreakable is rare. Unparalleled. If you've found the Blair to your Serena (or the S to your B), then you're one of the lucky ones.
Here are 13 signs that you and your best friend are, in some alternate universe, actually Blair and Serena:
---
1. She encourages you to step outside your comfort zone.

2. You can be brutally honest with each other.

3. She knows you inside and out, worst habits and all...

4. ...Which means she can see right through the facades you put up.

5. You've inevitably endured the third wheel situation...


6. ...But she never made you feel unimportant.

7. She loves you despite your unbearable character flaws.


8. She believes in you when you don't believe in yourself.

9. You're always there for her when she needs you...

10. ...And she's always there for you, too.

11. You get unabashedly sentimental about how much the friendship has impacted you.

12. You know that you can take on whatever life has to throw at you as long as she's with you.

13. The two of you have been through so much together that you're actually not best friends at all. You're sisters.