Snapchat has been breaking technological communication barriers since its birth and has continued to spice up the way people interact since. Undoubtedly, the most popular new feature introduced by Snapchat has been its facial reading software. You have to admit, the first thing to cross your mind when snapchat first launched this new filter program was "holy crap what did that just do to my face?" It was definitely odd, but mostly fascinating. I've thought to myself several times that maybe big brother is using Snapchat as a way to log all our faces into some giant database for God-knows-what. Regardless, it's a fun way to buy your time and is most definitely one of the most interesting and successful updates of any social media outlet. We all know we've spent countless hours sending those funny filters to our friends and even just morphing our face on our own time for fun. Here are twelve thoughts that always cross my mind when I get to exploring the Snapchat filters.
1. The one, the only, the iconic Rainbow Drool
At first it was "Woah, am I puking a rainbow?" and now it's "Woah, I am puking a rainbow" (*leaves mouth open for an extremely long period of time*)
2. The Cat Lady
You know the one where you think your spending a fun night in your robe getting some alone time, until your ten-thousand cats show up and ruin the party. Yep, this will totally be me for the rest of my life.
3. The Angel

Hahaha. This is so ironic.
4. The Devil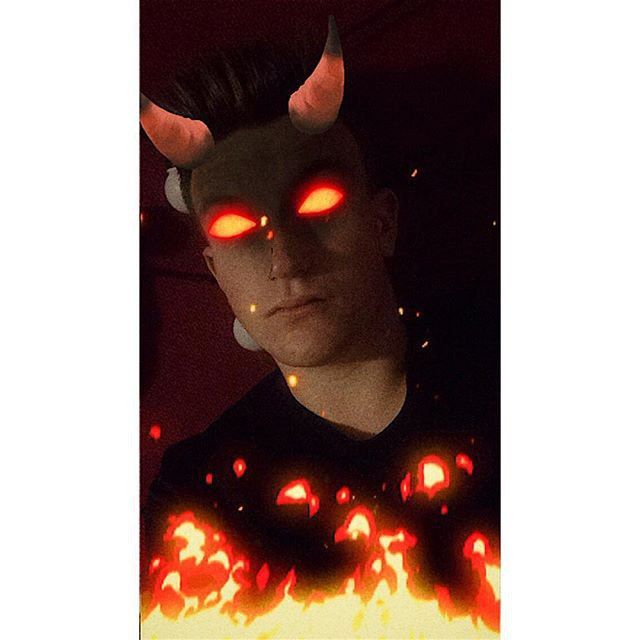 Ahh, there we go. Something a little more accurate.
5. The Nerd With Braces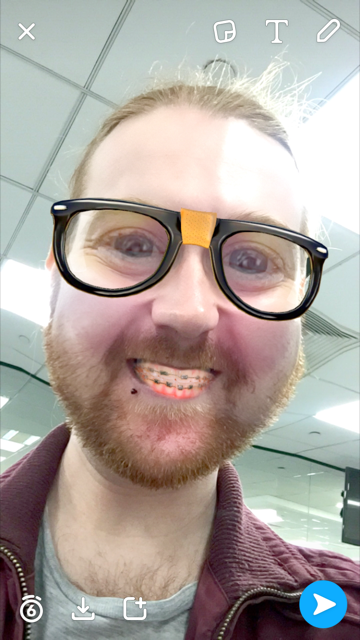 As if my yearbook pictures from sixth grade weren't a reminder enough of what a troubling time I had with braces.
6. The Black Eyes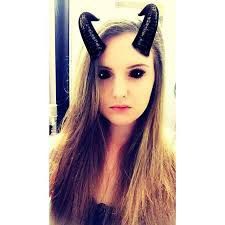 They say the eyes are the mirror to the soul, right?
7. The Flower Child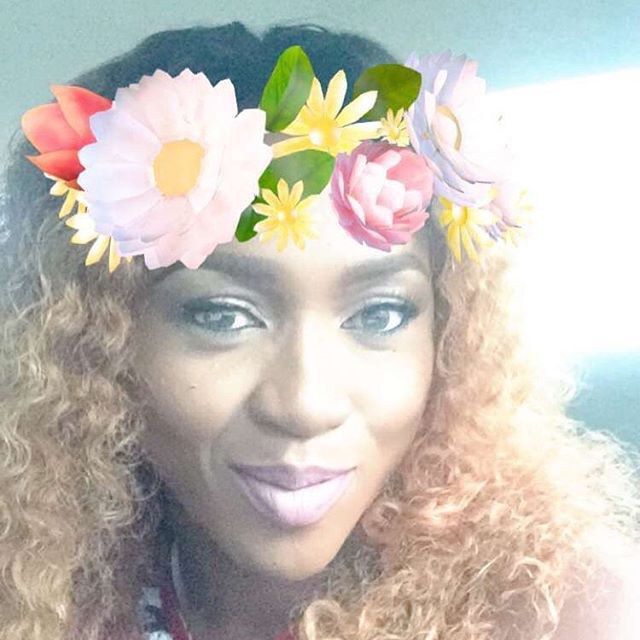 Can I wear this filter for the rest of my life? Literally, I've never felt or looked this pretty.
8. The Crying Eyes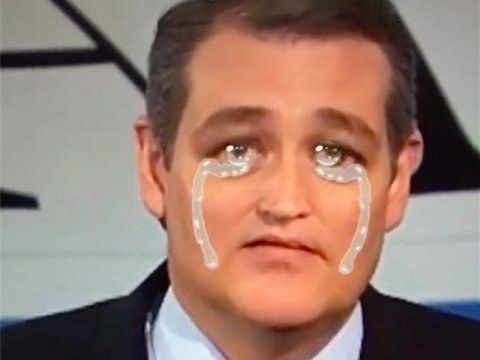 Awe. Look at me frown. So sad.
9. The Dog Face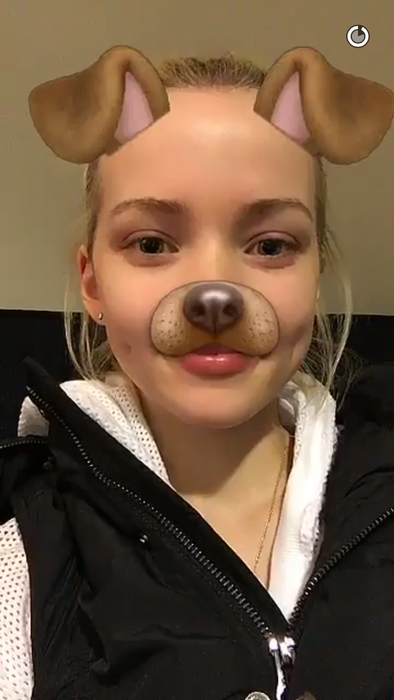 I'm a basic girl. I'm a cute puppy too.
10. The Heart Eyes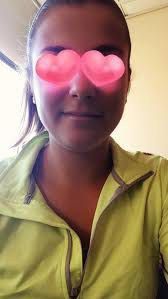 *spends thirty minutes trying to decide who to send this to without it being awkward*
11. The Demon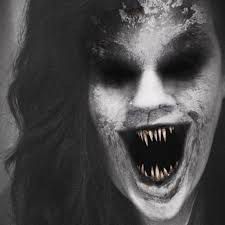 The kicker for this one is that you're literally normal until you open your mouth, and if that doesn't describe a girl who's PMS-ing, I'm not sure what does.
12. The Elderly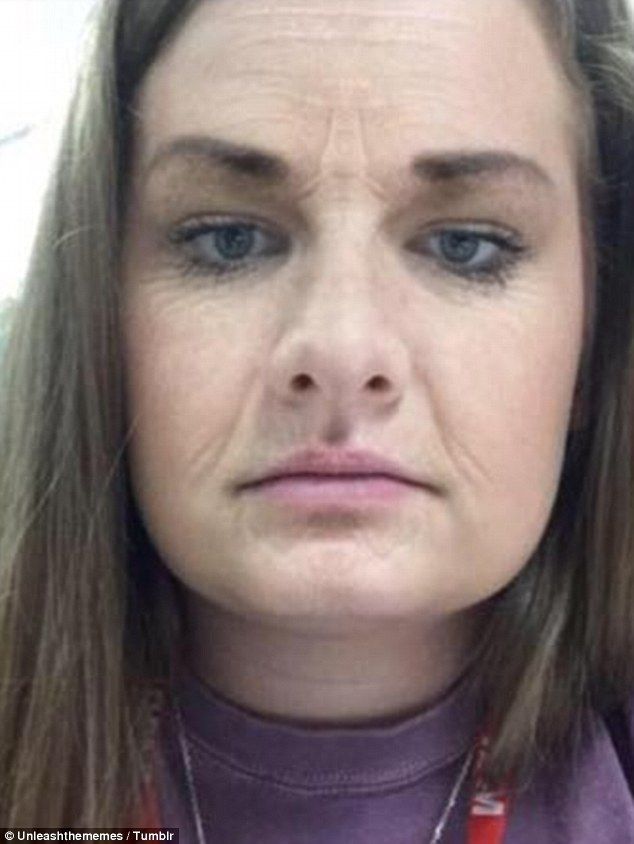 I really hope I age slowly.
13. The Face Swap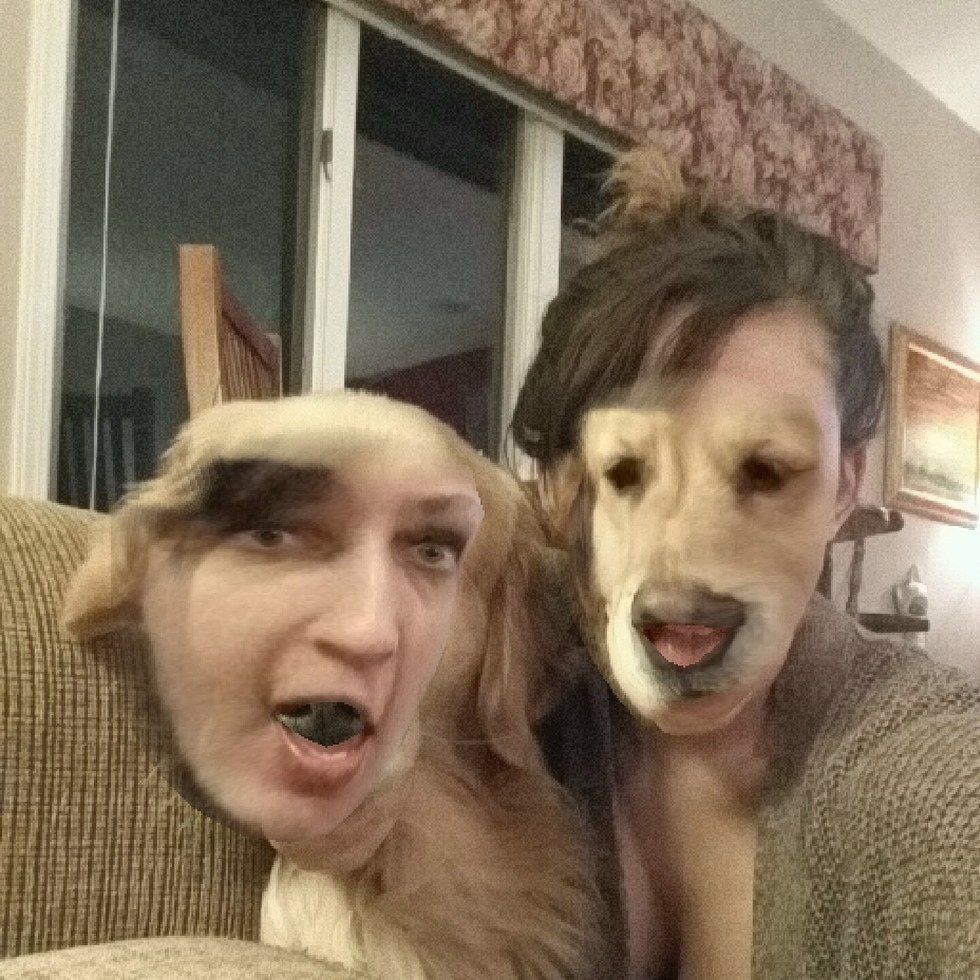 This is one of those things that is so much better when it goes wrong than when it goes right.