Bill's Donut Shop in Centerville, Ohio, was ranked the second-best donut shop in America by Business Insider this month. While that's a feat to be proud of, Bill's holds the top spot in the hearts (and stomachs) of those lucky enough to live nearby this local family business for many reasons.
1. The donuts.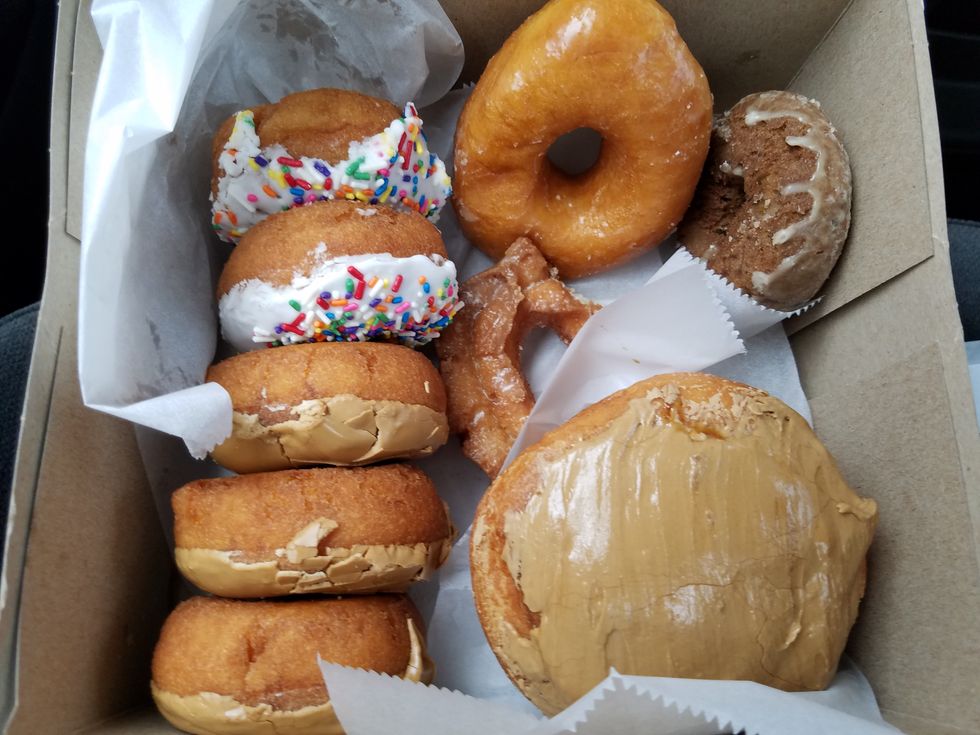 Starting with the obvious first, the donuts themselves are superb. From the humongous pretzel donuts, to sour cream, sprinkle or classic glazed, there's something for everyone to enjoy. And I've never seen them be out of a certain type — the trays are always loaded and ready for hungry customers. Also, since no donut is complete without coffee or milk, they have plenty of both available too!
2. It doesn't drain your wallet.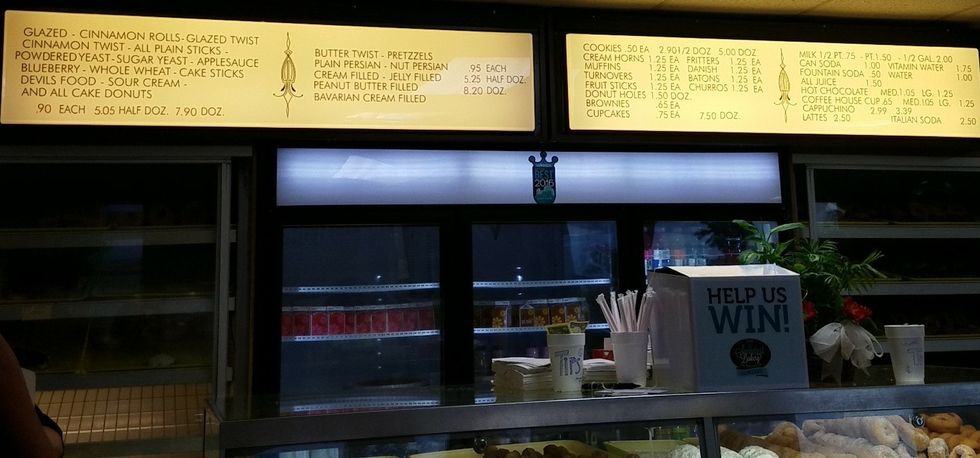 For 90 to 95 cents a donut, enjoying Bill's as often as you like (which tends to be fairly often) won't break the bank. Even among the other items they offer, like cookies and cupcakes, nothing is overpriced.
3. It's open 24/7.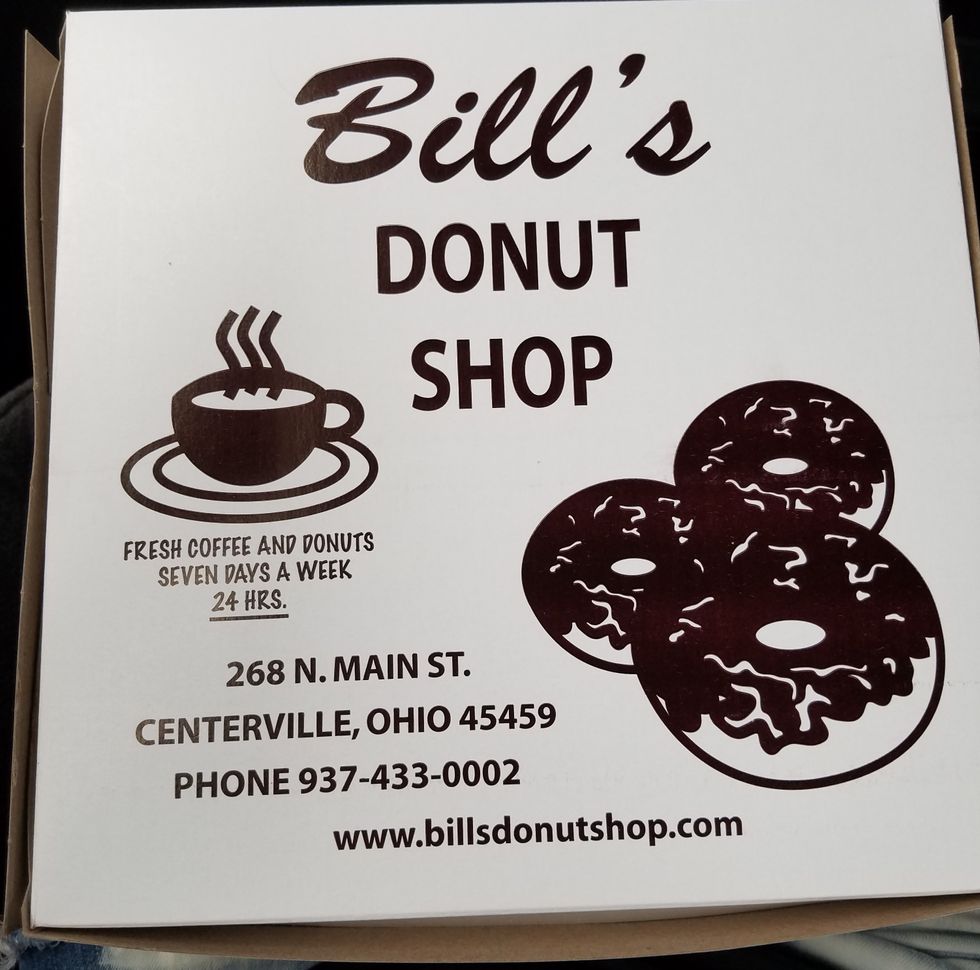 Whether you want donuts for breakfast, lunch, dinner or midnight snack, Bill's is always open and ready for you. If I could live there, I would.
4. No matter the hour, someone you know is there.
Sometimes you don't even have to plan a group trip to Bill's because you can count on some of your friends being there already. You can never make it out the door without talking to at least one familiar face.
5. It's a local tradition.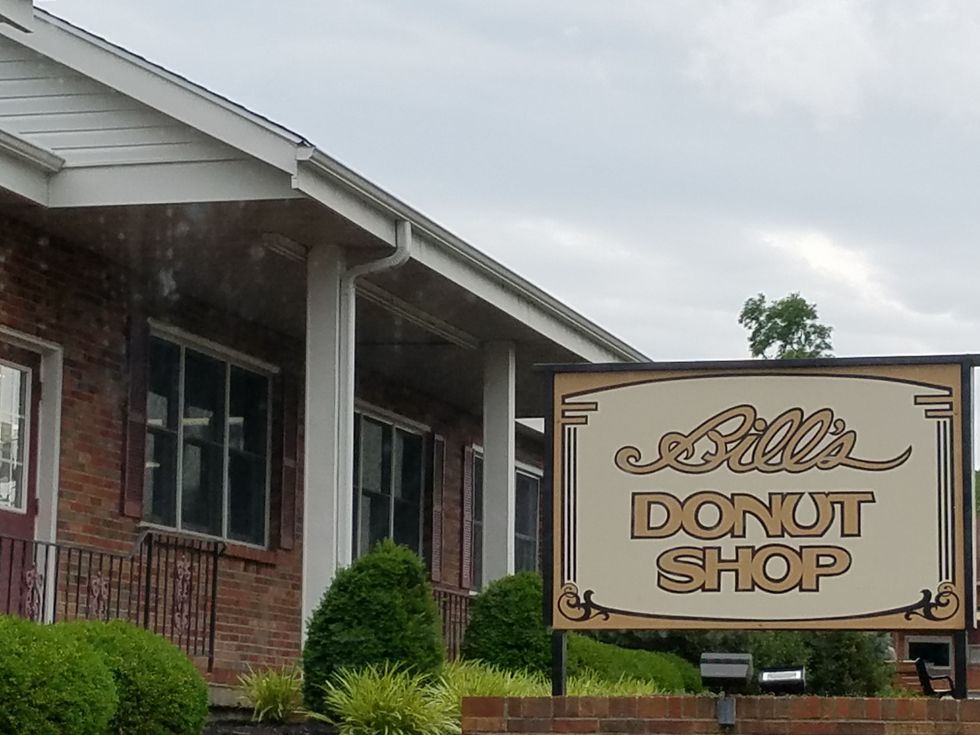 Bill and Faye Elam founded Bill's Donut Shop in downtown Dayton back in 1960. The shop moved to its current location in Centerville in 1979; in 1995 Bill and Faye sold the business to Lisa and Jim Elam, two of their kids. Talk show host Phil Donahue, Congressman Mike Turner and singer Chet Atkins are all past customers.
6. The nation knows it's the best.
Besides its ranking by Business Insider, Bill's has been ranked the best donut shop in Ohio by MSN, was the only donut shop in Ohio included in Thrillist's "33 Best Donut Shops in America" AND made USA Today's list of "10 great places to get donuts."
7. Having a giant donut at your party is better than a regular cake.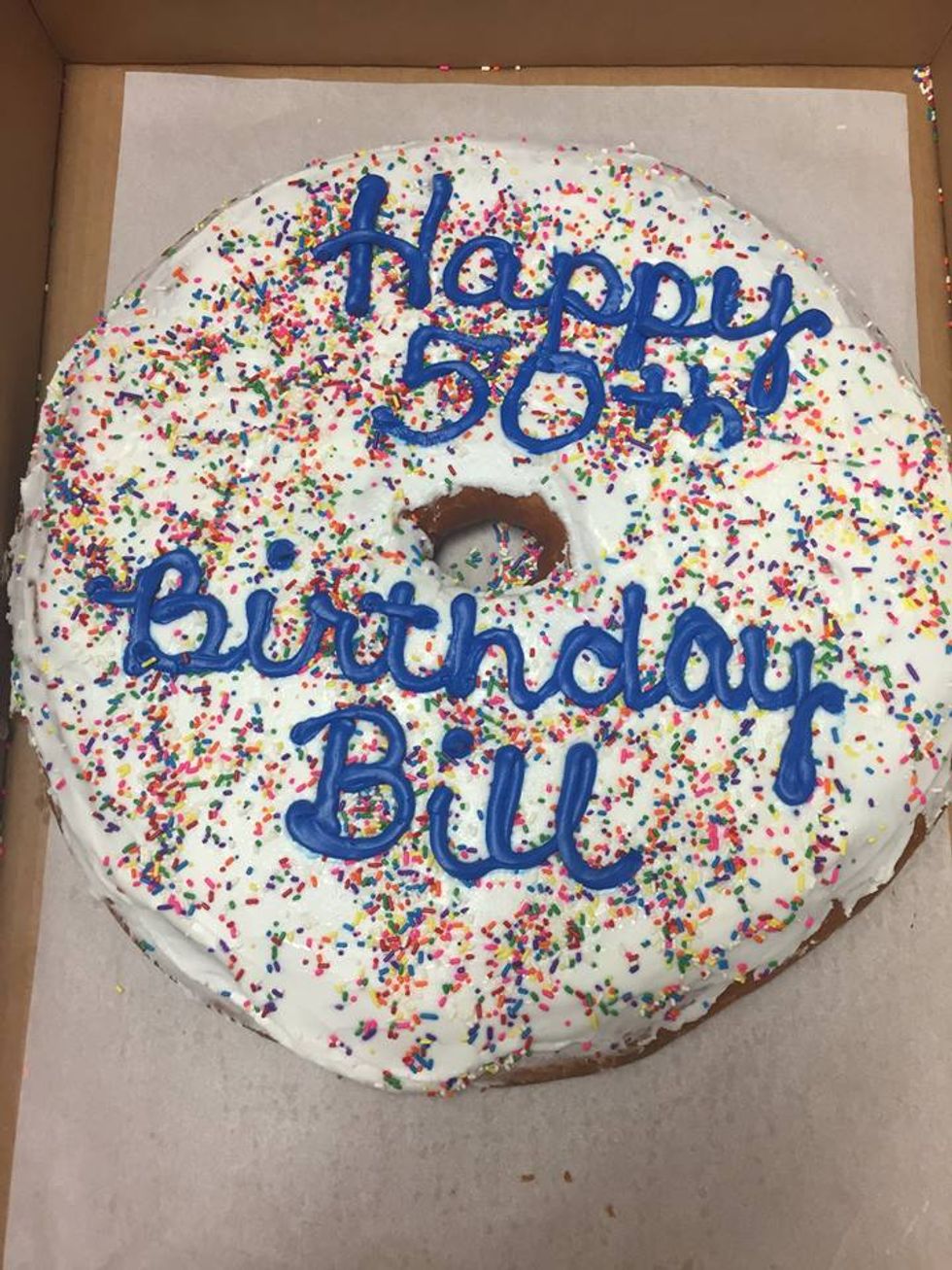 I would choose a giant donut over birthday cake any day. And if your grad party had a giant Bill's donut, you knew where to find me.
8. And using a giant donut guarantees you the best prom-posal.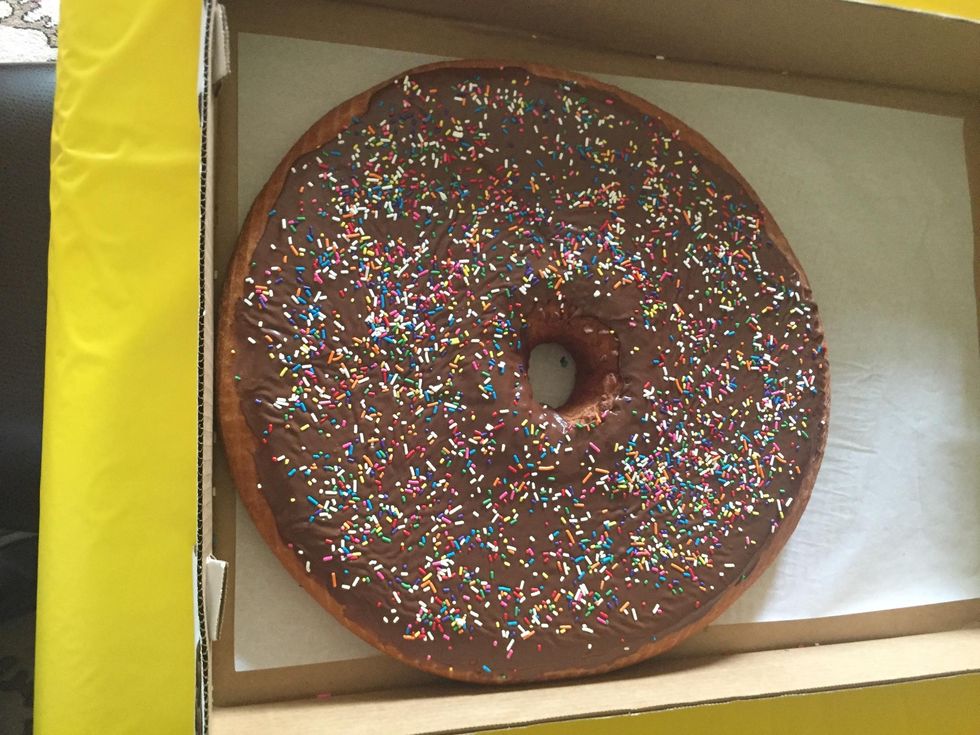 "I DONUT want to go to prom without you!"
9. The best way to entice people to come to an early-morning meeting is to bring Bill's.
High school clubs never neglected to mention over afternoon announcements that there would be donuts at the next meeting. If we're being honest with ourselves, we probably showed up more for the donuts than the matter at hand.
10. We all want a Bill's hoodie.

Once you've eaten all those donuts, you want something loose and comfy to kick back and relax in. And they just look cool.
11. Having a bad experience at Bill's is unheard of.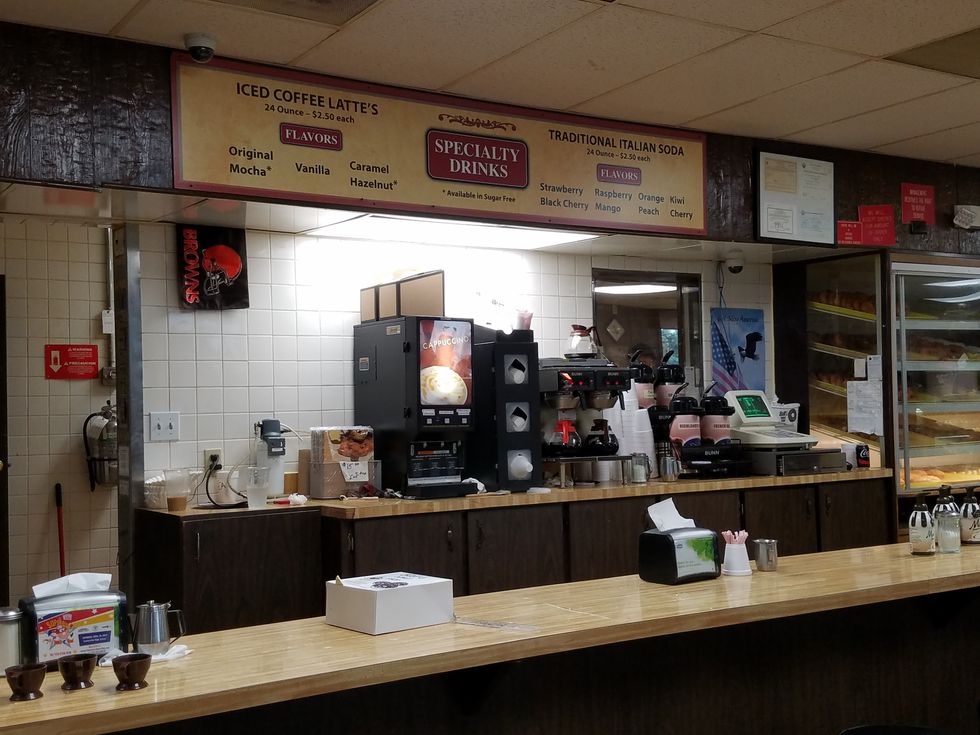 Whether you stop by after a game, had a long day at work or grueling day at school, Bill's is always there for you. It's a go-to place for high school and college students to hang out, relax and make memories. What better place to be than a place with donuts, coffee and friends?
12. It never seems too far away.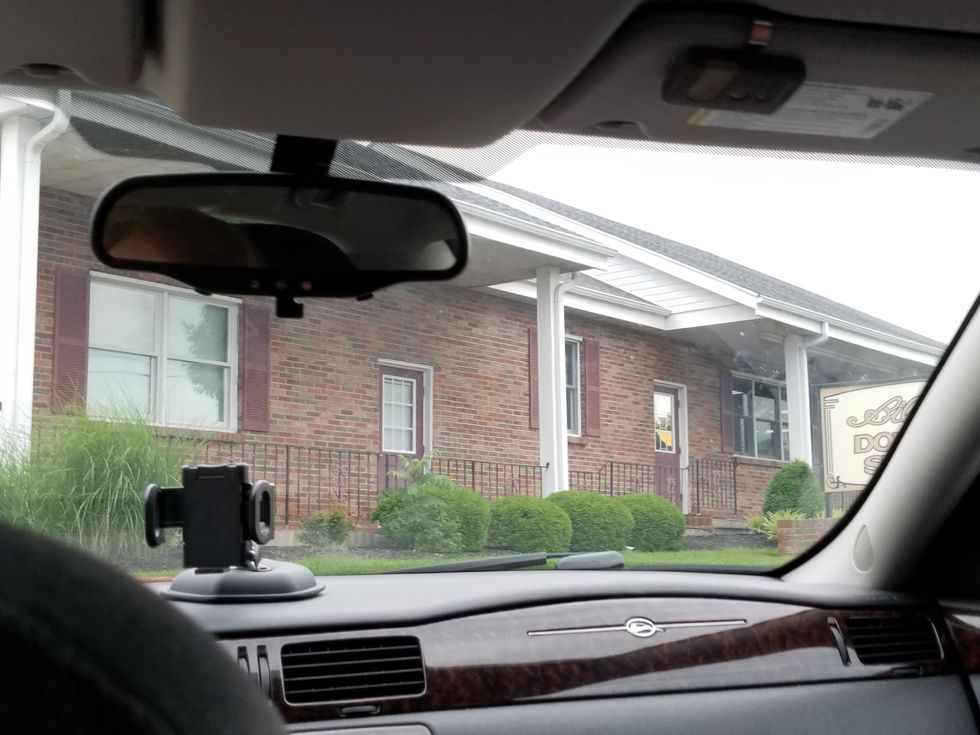 Whether you live five, ten or twenty minutes from Bill's, the drive never seems too long in light of the destination.
13. It's a part of home you can't find anywhere else.
The donuts at my college dining hall always pale in comparison to Bill's donuts. Between the food and the memories, it's a part of home I miss when I'm away and look forward to coming home to over the summer.
No matter what the rankings say, Bill's Donut Shop has been serving up a lot of great food and great times for decades.