The Gilmore girls first entered our hearts sixteen years ago, and they charmed us with their adventures from the very start. With the imminent release of the long-awaited Netflix reunion, now is the perfect time catch up with everyone's favorite coffee-loving, quick-witted, mother and daughter duo. Here are thirteen moments that 'Gilmore Girls' fans will never get over:
1. When Rory and Dean had their first kiss.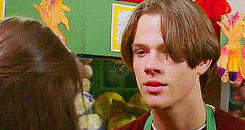 This is everything good about Rory and Dean in one perfectly awkward moment. Their relationship was one of the most tumultuous on the show, especially after Dean married Lindsay, but it had the sweetest of beginnings. I love everything about this - from the kiss, to the "thank you", to the running away.

2. When Rory graduated from Chilton.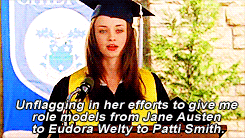 'Gilmore Girls' is really good at making its fans emotional, and this episode is one of the biggest tear-jerkers. Seeing Rory accomplish something she worked so hard to achieve and then acknowledge how much her mom and her grandparents helped in getting her there is a prime moment for all of the Gilmores. This episode ruined me, and I'm still not over it.

3. When Max proposed with 1,000 yellow daisies.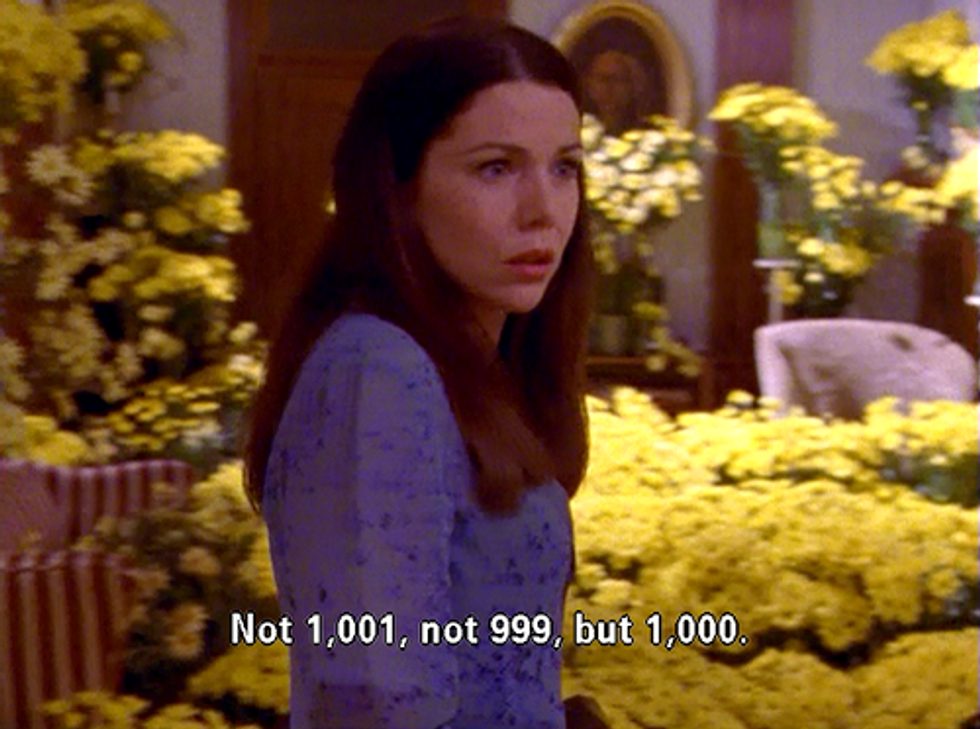 Even if you weren't a fan of Max, this proposal probably blew you away. The sheer magnitude of this romantic gesture was enough to make Lorelai think about saying yes. Yellow daisies never looked the same after.

4. When Emily demanded to go first.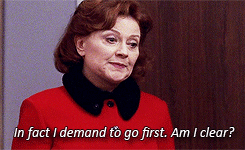 This is as close as we come to getting a declaration of love from Emily Gilmore, and it's perfect. Richard and Emily had a lot of problems, but a willingness to do whatever it takes for each other and their family name was not one of them.

5. When Rory spent her first night at Yale with Lorelai.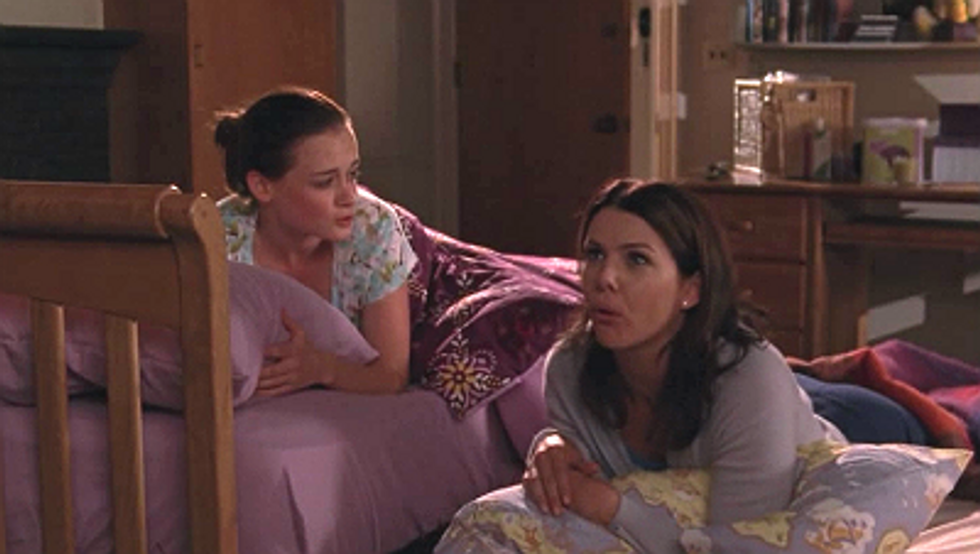 Anyone who has ever needed to call their mom to come save them can relate to this episode. Lorelai and Rory have the best relationship, and it was the most heart-warming thing to see Lorelai drop everything and head to Yale for an improptu sleepover.

6. When Rory went to the Life and Death Brigade party.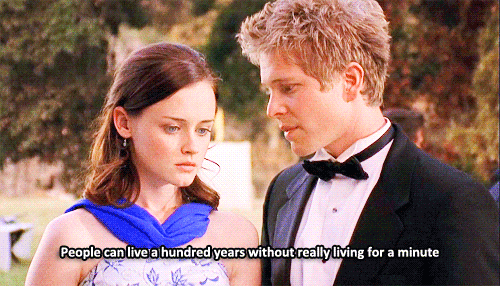 Logan Huntzberger was a point of great contention for 'Gilmore Girls' fans. Love him or hate him, convincing Rory to jump with him was the perfect introduction to this butt-faced miscreant.

7. When Paris and Rory went to Florida for spring break.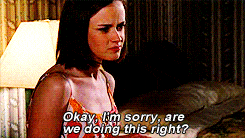 These studious girls took on spring break and failed, hard. The Paris/Rory friendship was an absolute favorite of mine, and a whole episode dedicated to their ridiculousness was endlessly entertaining.

8. When Lorelai opened the Dragonfly Inn.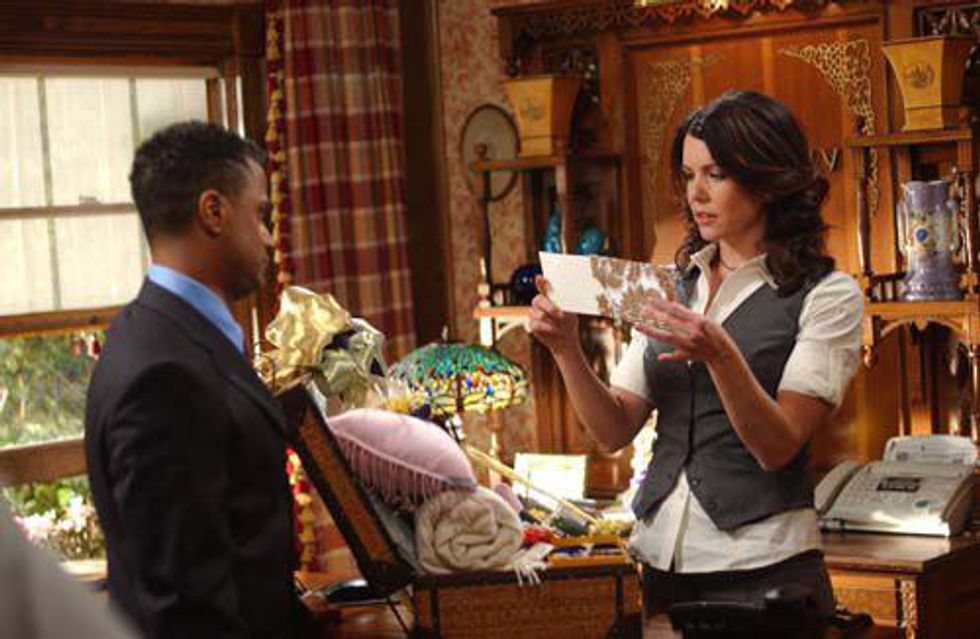 Watching Lorelai realize her dream after everything that she has been through is one of the most special moments in the show. It's a great reminder that despite struggles and setbacks, you can reach your goals with a little hard work and tenacity.
9. When Luke declared that he was "all in".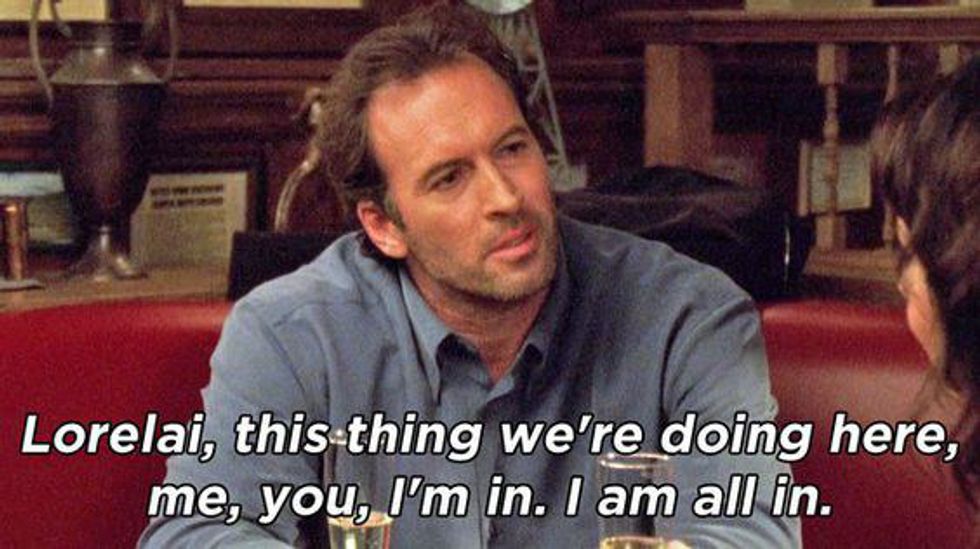 If you're not team Luke, you're wrong. After YEARS of waiting for them to get together, this was the perfect way for Luke to declare his love. Even though you know things are going to get complicated very soon, it doesn't matter because he's all in, and we're all in puddles of tears watching.
10. When Hep Alien went on tour.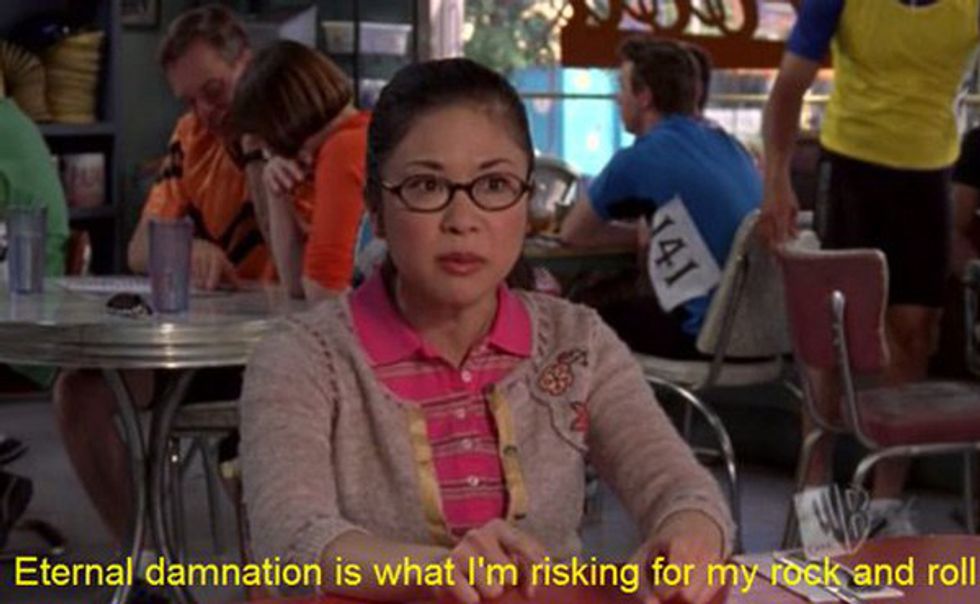 Lane Kim is the coolest, and her dedication to the band was so important to see. When Hep Alien goes on tour, it's such a win for her and cheering her on along that journey is so much fun.
11. When Jess showed up at Rory's grandparents' house with his book.
Even though Jess was a pretty terrible boyfriend, Rory needed him to show up and remind her that she should pursue her dreams and believe in herself the way that she always believed in him. After watching her struggle with Mitchum Huntzberger's criticism, this was a moment of major relief.
12. When Lorelai and Rory reunited.
I was so anxious for Lorelai and Rory to make up after their huge fight about Rory dropping out of Yale. Whether or not you thought Rory should have dropped out, you knew this resolution was so necessary and couldn't come soon enough. Lorelai and Rory's relationship is the most important on the show and having that broken was the worst.
13. When Lorelai realized what Luke did for Rory's graduation party.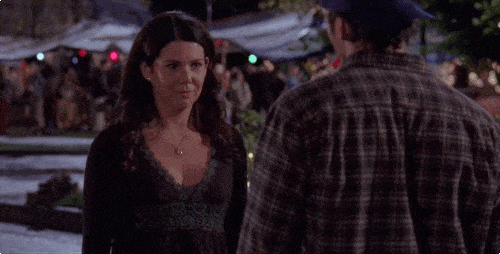 Luke is the absolute best and this kiss is our last shred of hope for a future where Luke and Lorelai are happily living together. November 25th can't come soon enough.