St. Patrick's Day is only three days away, and this year everyone is concerned that the holiday which celebrates Irish culture is likely canceled again due to COVID-19.
The way that everyone used to celebrate this special holiday (and other big events) may have changed, but this does not mean that you cannot still have a Happy St. Patrick's Day.
There are a variety of substitute activities that you can do to make sure that everyone still gets to enjoy the day. You can either have dinner at home with family or find creative ways to social distance while having fun.
Here are some of the best and safe ways to celebrate this year.
1. Padua Pub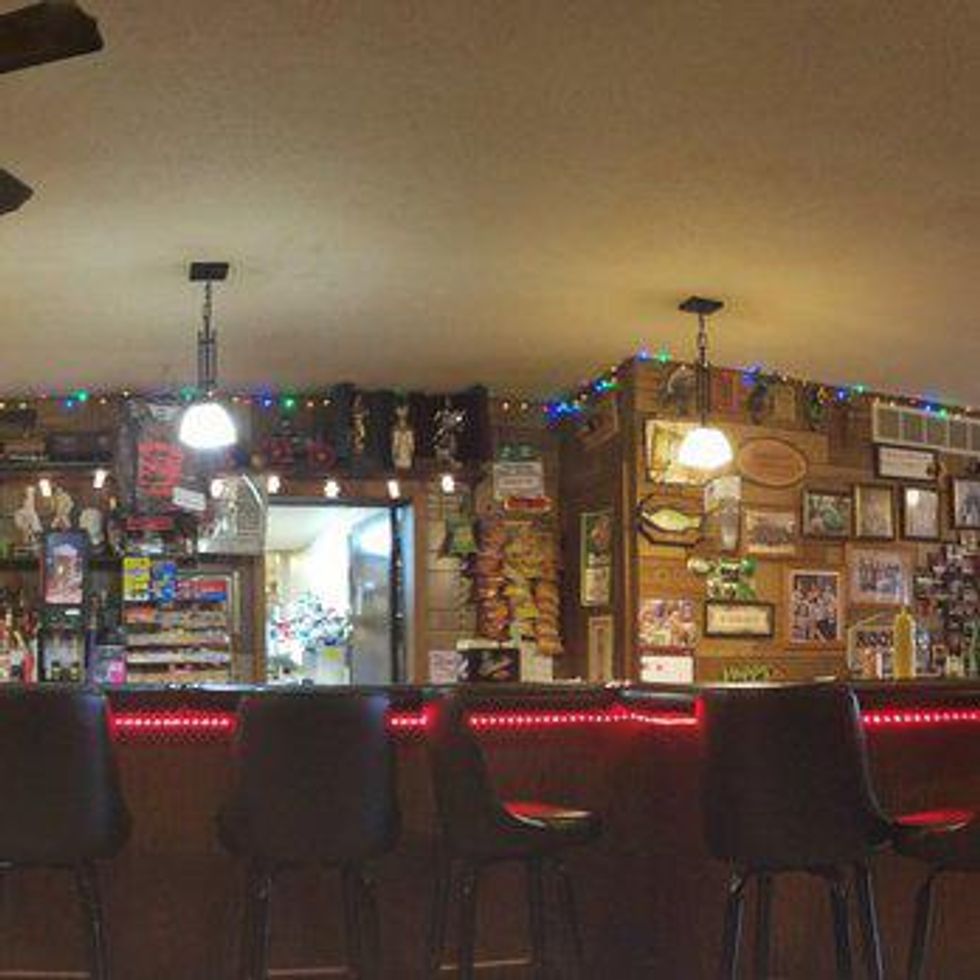 This pub allows 50% capacity, but still has great food and drinks. Gather with some friends and celebrate St. Patrick's Day. Have a mug of green beer (or your favorite kind) with some appetizers. Make sure to wear your mask and social distance.
2. St. Patrick's Pub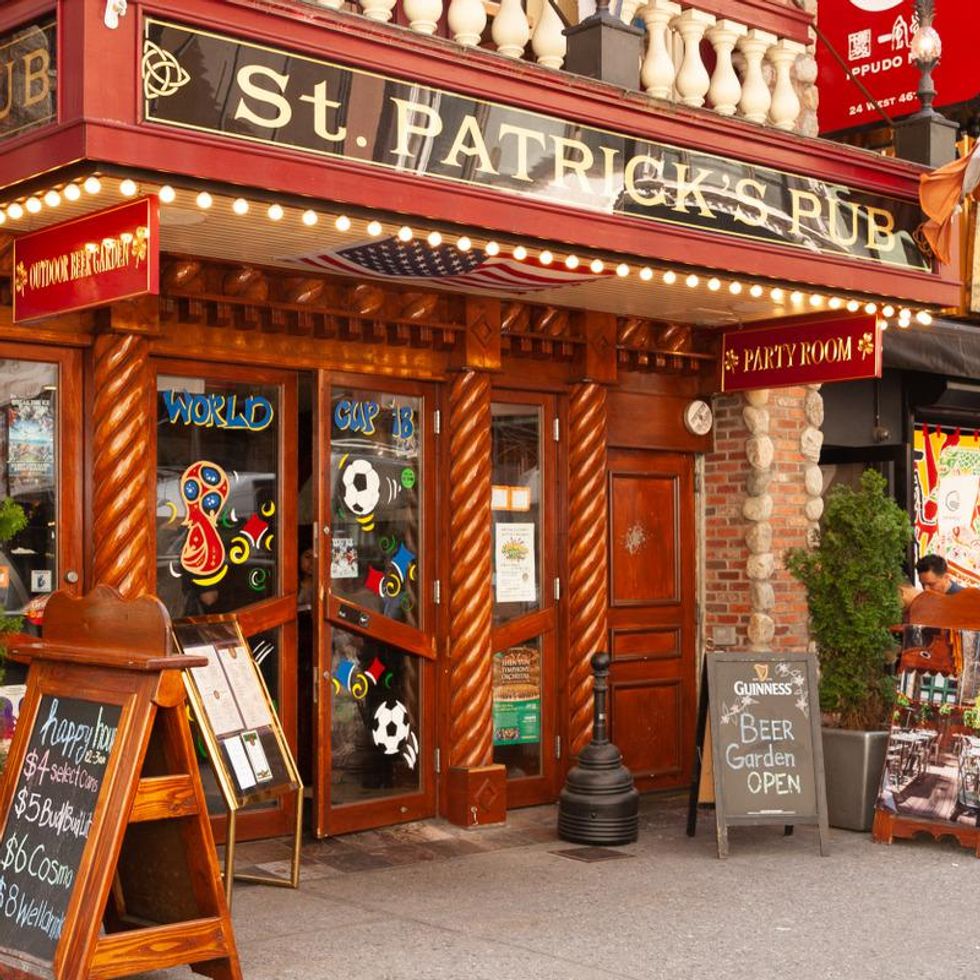 Here is a nice pub for anyone looking for amazing Irish cuisine and drinks. There are multi-levels so you can sit indoors or outside. Hang out in the beer garden with your friends to remain physically distanced, while still having a fun time.
4. Have a Leprechaun Marathon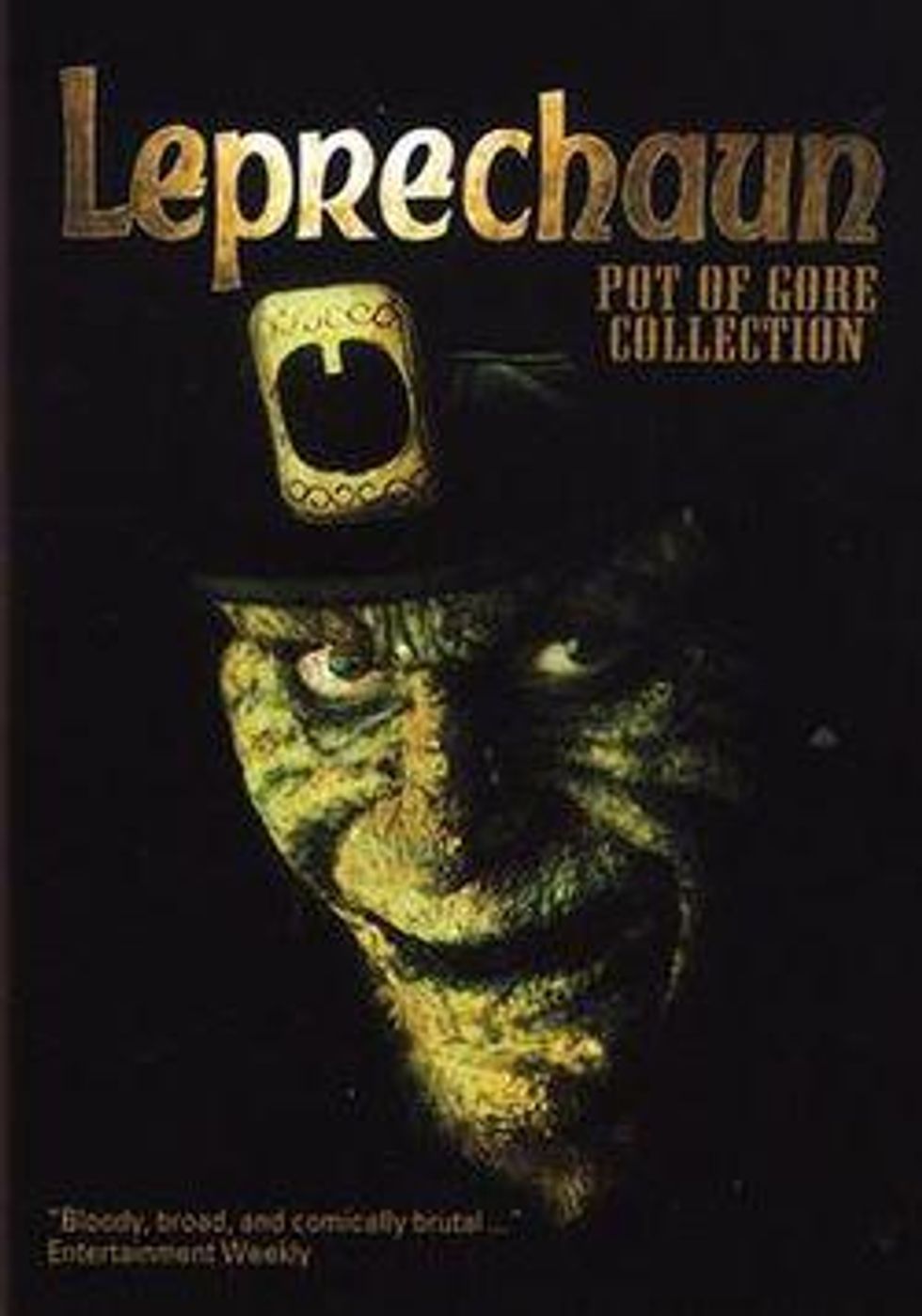 The Leprechaun movies have become a holiday tradition around St. Patrick's Day. Every year, there is a marathon that airs all of the films in this bizarre horror/comedy series. If you are a fan of the genre or franchise, this is a safe way to celebrate the holiday. Have a nice dinner at home and then watch the series on television or binge-watch the films on Netflix.
4. Cook an Irish Meal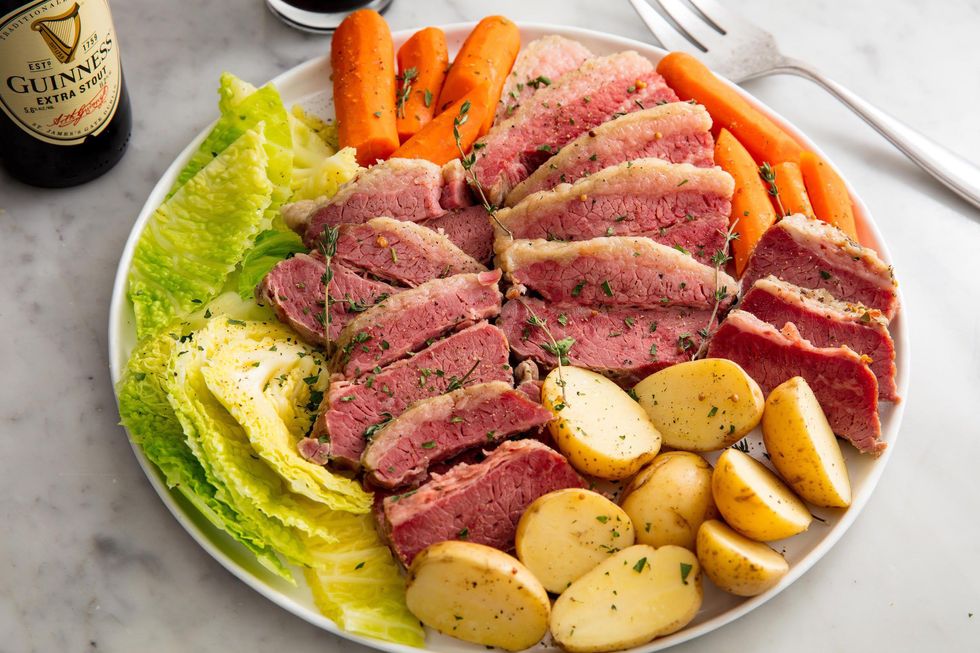 Celebrate St. Patrick's Day by making a corned beef and cabbage dinner at home. Add potatoes and veggies with spices for extra flavor. Beverages can include cream soda or alcohol. This is how you can safely enjoy the holiday with family.
5. Stream the Dropkick Murphys Concert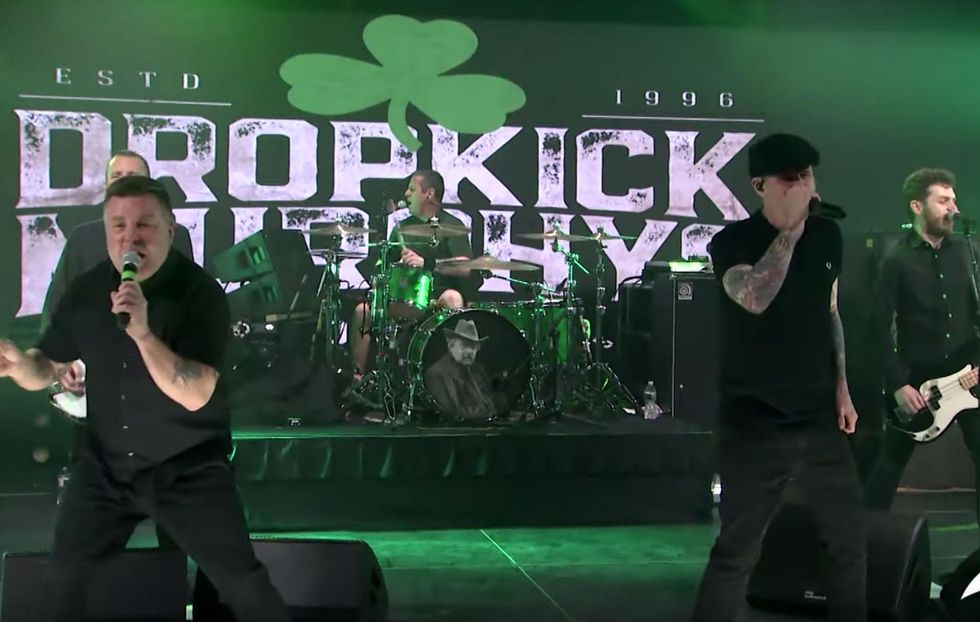 Once again 'The Dropkick Murphys' will have their St. Patrick's Day concert online due to COVID-19. They are an American Celtic punk banded that formed in 1996. The livestream will be free to watch at 7 p.m Boston, 4 p.m San Francisco, 11 p.m London, and 12 a.m Berlin on their social media accounts. You can give donations and there is a 50/50 Raffle drawing.
6. Yard House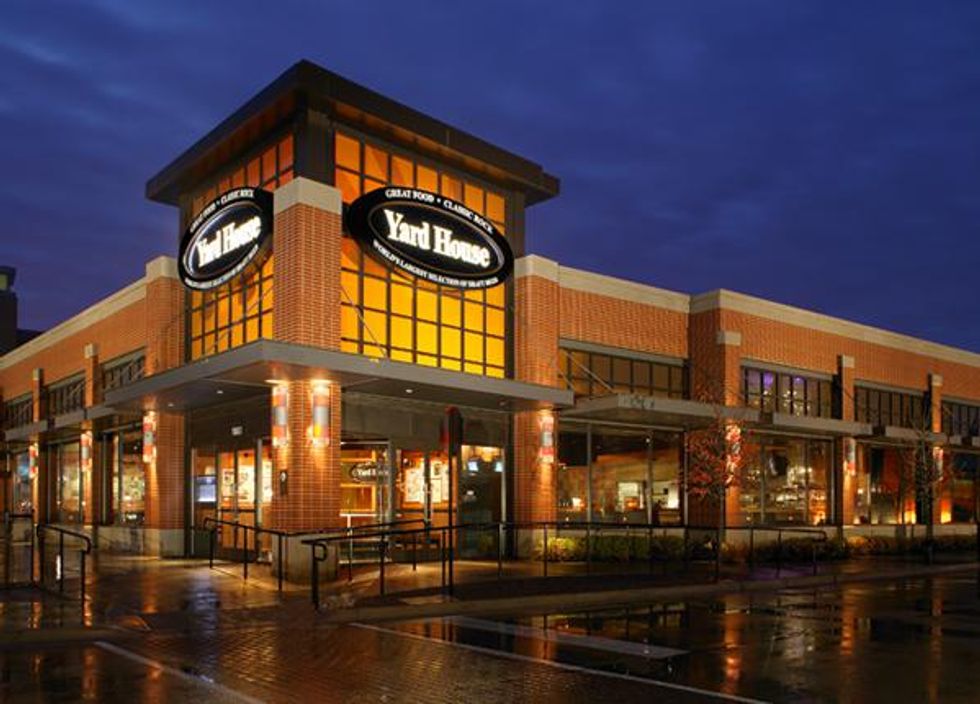 This American sports bar chain has over 80 locations across the United States. They have a selection of delicious appetizers and drinks. On St. Patrick's Day, the restaurant will be offering "Irish Loaded Fries" featuring a mix of corned beef, onion, jack/cheddar, cheese sauce, sour cream, green onion and house-pickled jalapenos. Order your favorite meal or appetizer and drink. Like most locations, there will be a limited capacity, so make sure to get there early to grab a table.
7. The Irish Harp Pub​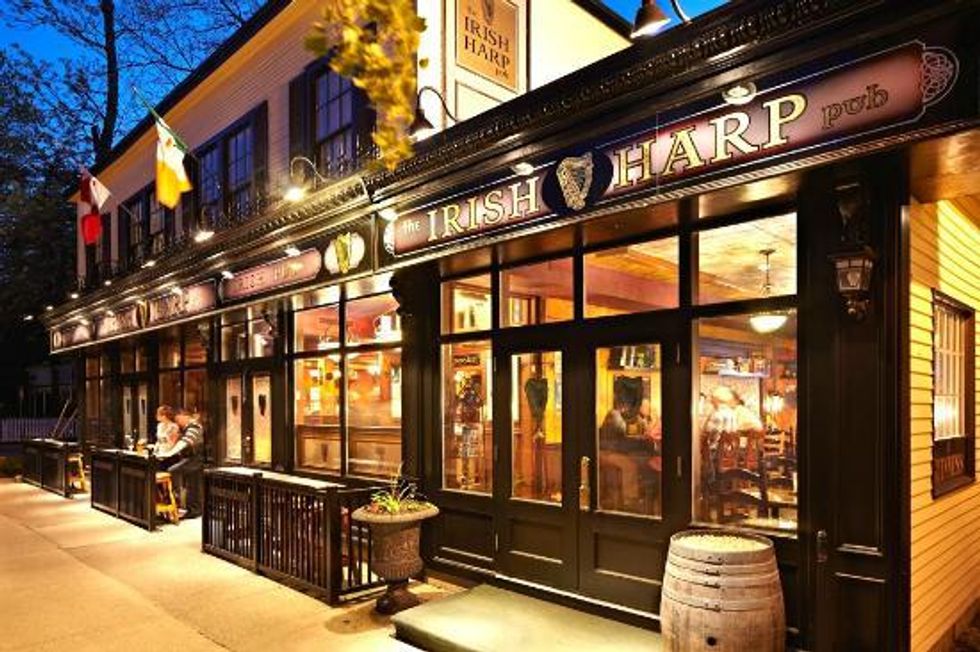 This Irish bar serves tasty appetizers, snacks, along with a nice variety of drinks. Enjoy the live music and soccer games on television. For St. Patrick's Day arrive early for an Irish breakfast or visit in the evening for a plate of corned beef and cabbage. As usual, there will be music and specials. The space will be limited, but food will also be available to take out.
8. Ireland With Michael ​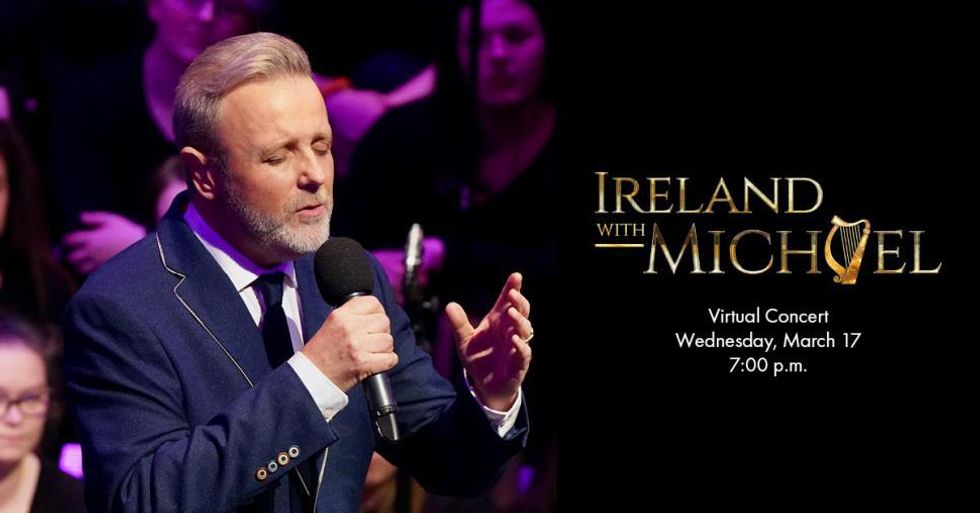 Celebrate St. Patrick's Day right from your home with this virtual never-before-seen concert at the Segerstrom Center for the Arts. The show features Irish singer Michael Londra in a pre-recorded concert with the Irish Concert Orcherstra, 2 choirs, singers, and musicians. The performance is a tribute and celebration of Ireland's culture, heritage, and music.
9. The Copper Door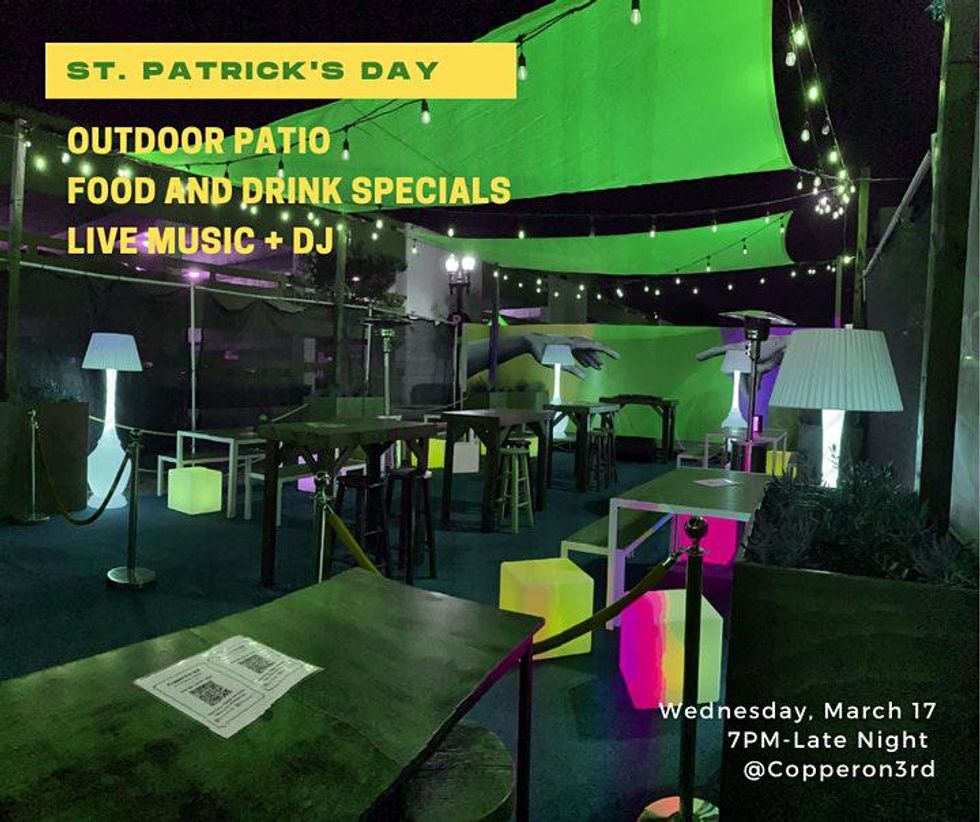 Stop by 'The Copper Door' for a St. Patrick's Day celebration. It is a below-ground bar with food and drinks specials, a freestanding fireplace, and live Irish music. The event will be located on the 3rd outdoor patio. Bar has a limited capacity.
10. Jack McCarthy's Pub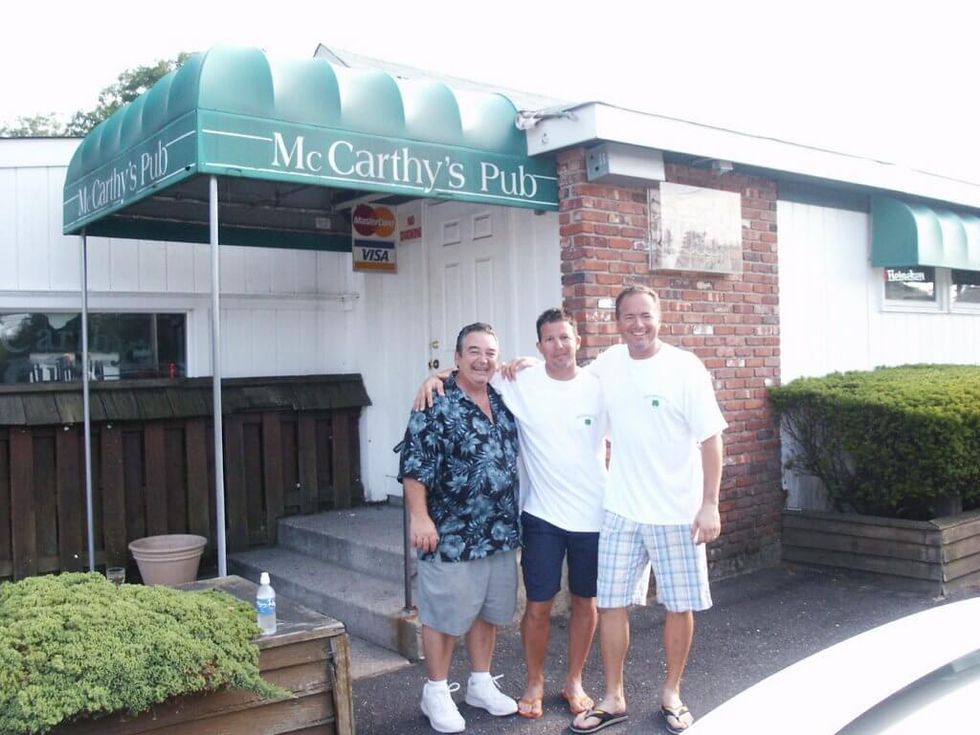 This is a local pub located in Suffolk County NY. It has great food, pretty bartenders, a friendly atmosphere, and good prices. You can play darts, listen to some music, and choose from a nice selection of draft beer. There is limited space.
11. Hard Rock Cafe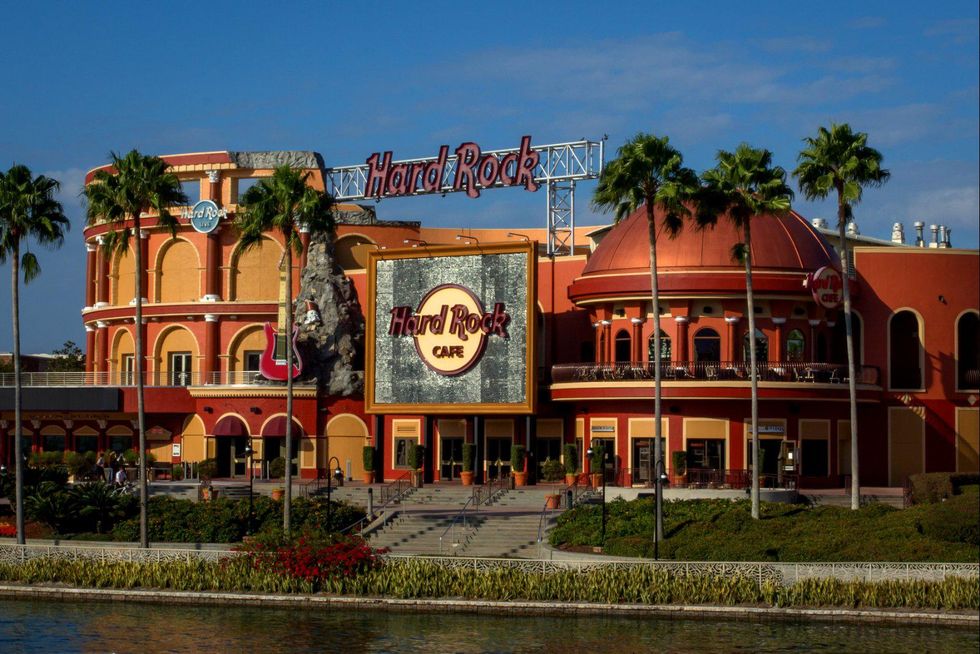 At this rock 'n' roll themed chain, you can enjoy a restaurant that's filled with rock band memorabilia and live music. For St. Patrick's Day, you can get a delicious three-course meal. This special includes baby back ribs, a Guiness cheeseburger, fries, and an "End of the Rainbow Pot of Gold Milkshake." There is also a livestream of Flogging Molly's Dublin concert.
12. Claddagh Cottage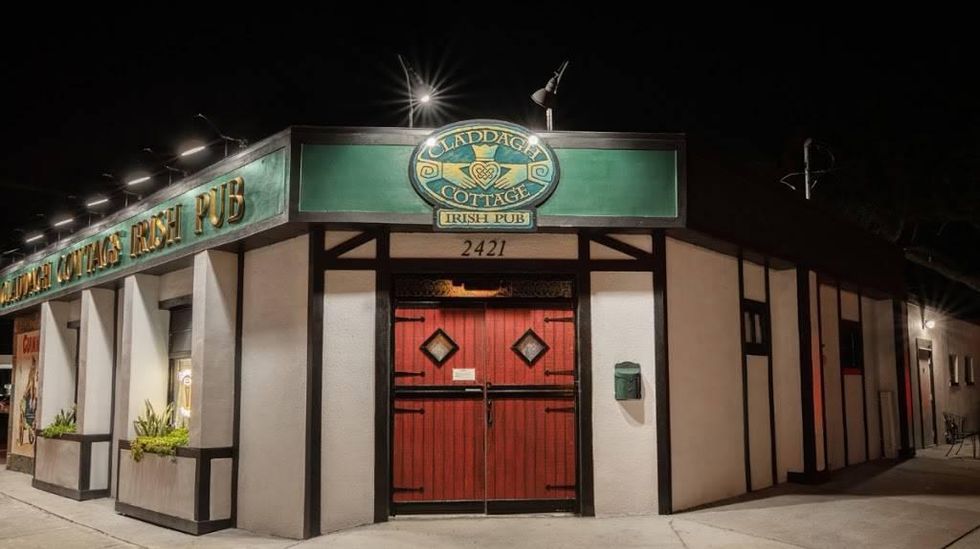 At this relaxing bar and restaurant, you can have traditional Irish food, including corned beef and cabbage. Watch a live concert on St. Patrick's Day. Enjoy fun activities like darts or pool. Bring some friends, but remember to social distance.