For those "Parks and Rec" fans out there, you know Ms. Ludgate isn't the most charming or optimistic of characters. She's actually weird as hell and a little crazy -- in the best way possible. That being said, I think we can all agree that there are times in our lives, especially at college, where we feel a little bit like April.
1. That One Class With That One Professor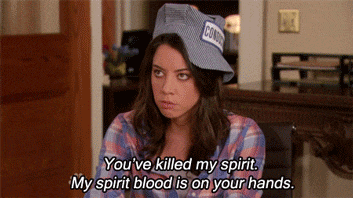 We all know this feeling.
2. Your Feelings About Your Roommate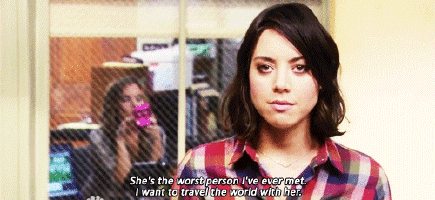 You love them. You hate them. You love to hate them. But you wouldn't want to live with anyone else.
3. Going Out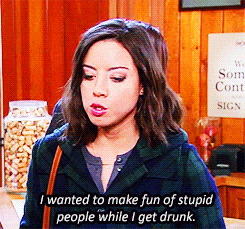 "Thank you, alcohol"
4. Awkward Situations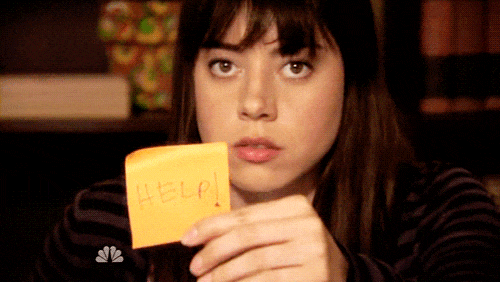 College is full of them.
5. Class Ice Breakers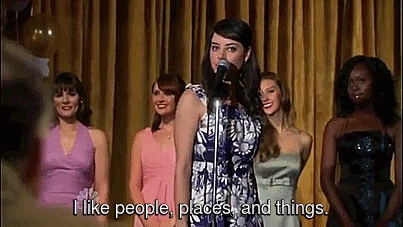 Ice Breaker. Classes are full of them. They will follow you into all of your endeavors and it's almost guaranteed that you will never be able to come up with a fun fact about yourself other than your favorite color.
6. When You Ace A Test You Didn't Study For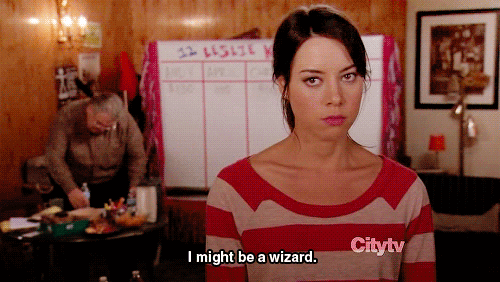 If this hasn't happened to you yet, I hope it does soon.
7. That Moment Called Life Where You Have To Be An Adult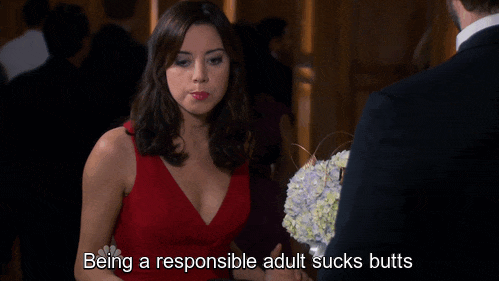 College is about becoming independent and making your own decisions. And that just really isn't too fun.
8. PDA or Any Kind of Affection On Campus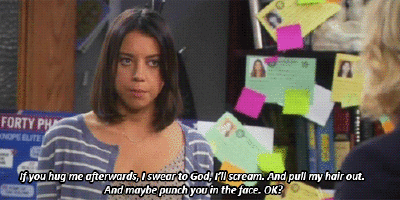 If you're like April, then you hate all types of affection -- especially if it's public. The thought of someone hugging you actually makes you cringe.
9. Walking To Class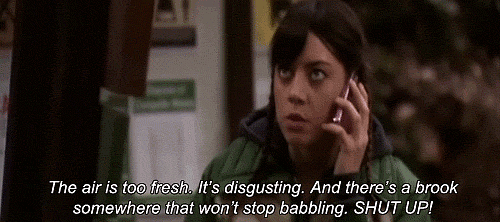 It always sucks when you have to leave your warm bed to walk to a lecture, especially since it means you have to be outdoors.
10. When You Talk About Your Hobbies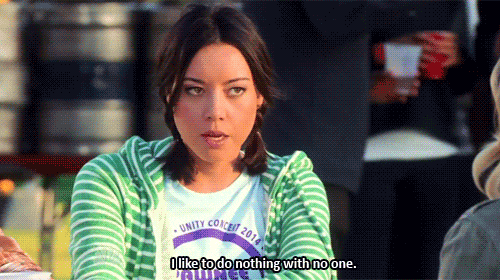 It's okay if you aren't into sports or the arts or interacting with people in general.
11. Pretending To Enjoy Dining Hall Food

We all know dining hall food sucks, but you gotta push through with sarcasm.
12. When You Find Someone Just Like You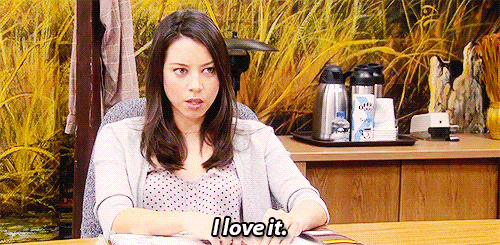 You aren't the only April Ludgate in the world (or on campus).